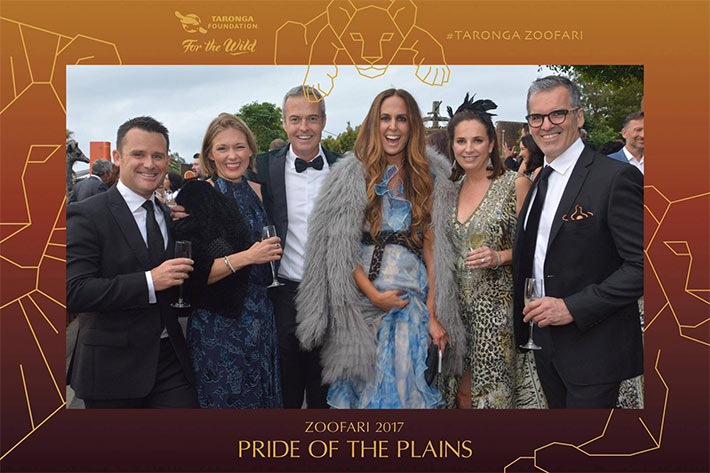 Zoofari is the Taronga Foundation's major annual fundraising dinner held in the grounds of Taronga Zoo and is fast achieving recognition as one of Sydney's most sought-after charity events. Every year Zoofari raises vital funds and awareness for priority conservation programs and improving Taronga's facilities here in Sydney and at Taronga Western Plains Zoo in a fun, glamourous and intimate environment.
In 2016 Taronga turned 100 and the Zoofari 100 event attracted 430 passionate wildlife supporters, and raised over $700,000 for Taronga's legacy species and conservation projects. In 2017 the event attracted over 320 supporters and raised $410,000 for Lions.
2018 is the Year of Science and with the Taronga Institute of Science and Learning opening in August, Zoofari will focus on Taronga's Education and Science programs, highlighting some of the amazing stories about our inspiring female scientist and their conservation projects that cover the reef and oceans, pathology and education.
The evening will take you on a journey of conservation awareness, and stellar entertainment whilst giving you opportunities to secure some fabulous live and silent auction items, raffle prizes and a lucky key prize – all in support of conservation and wildlife.
We would like to thank our sponsors, donors and guests over the years who with their generosity and support make Zoofari happen each year and help us raise vital funds for the Taronga Foundation and Taronga's conservation projects.
*We are looking at a new and exciting design for Zoofari 2018, where we will incorporate a 'shared planet' concept into your dining experience on the evening, with a series of long dining tables. Your purchase of ticket bundles will ensure your group are seated together, however you may be sharing a table with other guests. More conversations, more collaboration!