Closure notice
The Spider Keeper Talk will be closed from 19 December 2018 and reopen on 28 January 2019. Over the school holidays, you can enjoy the Super Smalls! GIANT Bug Show running twice daily at 10:30am and 2:30pm in the Centenary Theatre.
Need to know
Free with Zoo entry 
When: 3:00pm daily
No booking required (however, talks fill up fast so arrive early to save your place)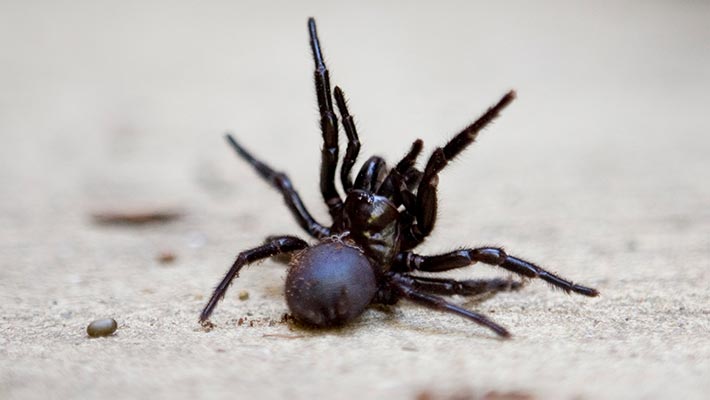 What to expect
Do you know what to do if you get bitten by a spider? Our Keepers will take you through a web of spider facts, such as where their two(!) stomachs sit, and whether their legs can grow back. You'll also get an up-close look at our eight-legged Australians such as the Sydney Funnel-web Spider, the Redback, and the Huntsman.