Welcome to HATCH: Taronga Accelerator Program. HATCH aims to inspire, support and launch innovative ideas and actions to help address some of the most pressing environmental and conservation challenges currently facing our planet. 
We are calling on innovators, thought leaders, disruptors, developers, passionate individuals and everyone in between to help develop and implement brilliant ideas for the planet. 
One simple idea could change the future. The future starts today. What's your brilliant idea?
Pitch event 2021
Catch up or relive the fantastic finale to the 2021 HATCH Program - the HATCH Pitch Event!
Hear from our eight amazing founders sharing their six brilliant initiatives for the planet, and celebrate the winners of the HATCH Grant and the People's Choice Award.
Meet the 2021 teams
This year we are working with a fantastic group of founders driving six amazing initiatives to support wildlife and create a more sustainable future.
Meet the judges
We are honoured to introduce our esteemed HATCH Judging Panel for 2021:
Cameron Kerr AO – CEO Taronga Conservation Society Australia
Natalie Kyriacou OAM – Social Entrepreneur, CEO and Board Advisor
Andy Marks – Climate Change and Sustainability Leader
Alexandra Holcomb – Experienced Business Executive
Adam Ferrier – Founder, Consumer Psychologist and Author
The judging panel are very excited to see the final pitches from each of the HATCH teams, and they have the unenviable task of determining which initiative will receive the HATCH $50,000 Grant. A huge thank you to our judges for their support for the HATCH Program!
Cameron Kerr AO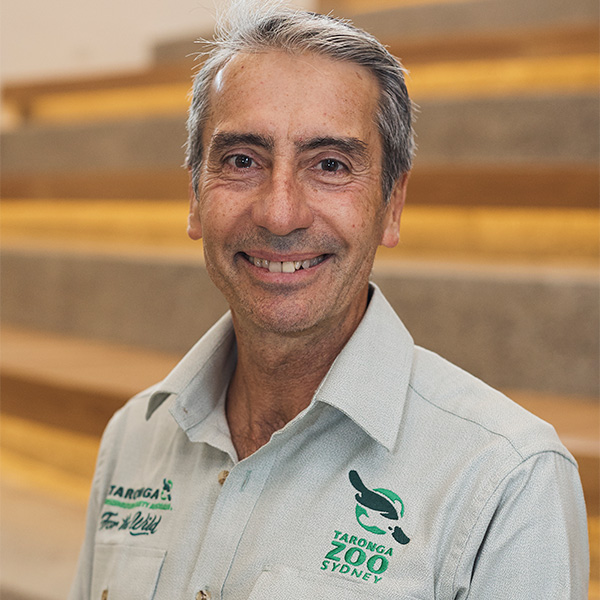 CEO Taronga Conservation Society Australia
Cameron commenced his career in the agriculture sector as a researcher in animal health. He later undertook a Masters of Commerce majoring in Marketing and Organisational Behaviour. Cameron then held a number of senior marketing roles in FMCG, with Schwarzkopf, Wella and Faulding Consumer Healthcare.
In 2000, Cameron joined the Taronga Conservation Society Australia as the General Manager for Marketing, Communications and Education, and then moved to Life Sciences operations managing very diverse teams.
In 2009, Cameron became CEO and since that time has led the transformation of the Zoos into the Taronga Conservation Society, as well as a number of significant capital works programs and a globally recognised wildlife conservation organisation receiving awards for its wildlife conservation and sustainability.
Cameron is also President of the Zoo and Aquarium Association of Australasia, a Board Director of the International Rhino Foundation and a Director of the Jane Goodall Institute Global, and past Chair of the accreditation organisation Ecotourism Australia. Cameron also sits on the Advisory Board for the University of NSW Faculty of Science.
Natalie Kyriacou OAM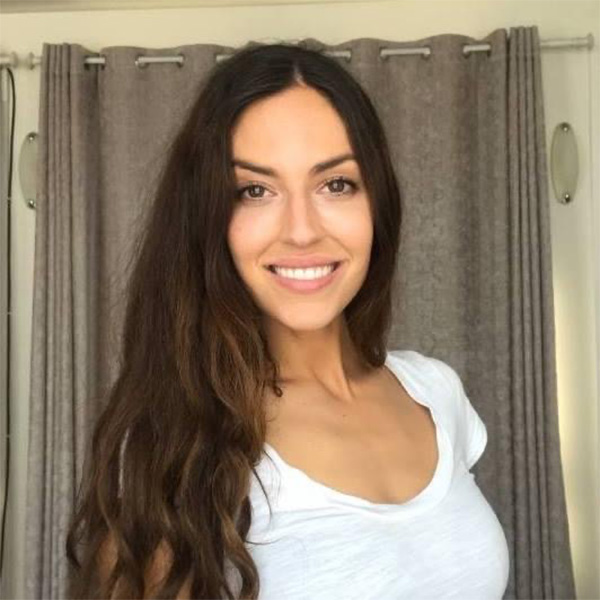 Natalie Kyriacou OAM is an award-winning social entrepreneur, CEO, Board Advisor, and Environmental and Social Growth Driver at PwC.
Highly regarded for her authentic leadership in the environmental and social spaces, her passion and expertise lie in exploring the intersection of environmental, social, commercial and economic issues.
Natalie advises world leaders on environmental and social policy and driven the expansion, growth and impact of a range of social enterprises and non-profits around the world.
A recognised global emerging leader, Natalie was awarded the Medal of the Order of Australia for her services to wildlife and environmental conservation in 2018.
Andy Marks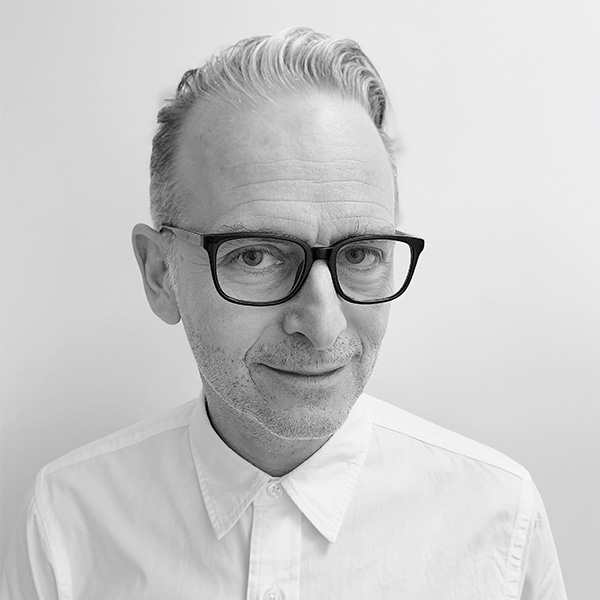 Andy Marks helps organisations create better climate change and sustainability outcomes by developing leaders as change makers, delivering high impact market leading strategies, energising team cultures and embedding new ways of working.
He has successfully implemented his Effective Visionary Leadership approach for government, NGOs, media, the arts and business. 
Andy spent eighteen years as founder and CEO of two UK start-ups in experience design / content production and circular economy product development and the last seven years in Australia leading and advising purpose driven organisations.
Andy also has a creative practice exploring and interpreting our relationship to the environment and consumer culture with a recent installation artwork on display in Sydney telling stories of the devastating bushfires and society's appetite for single use products.
Alexandra Holcomb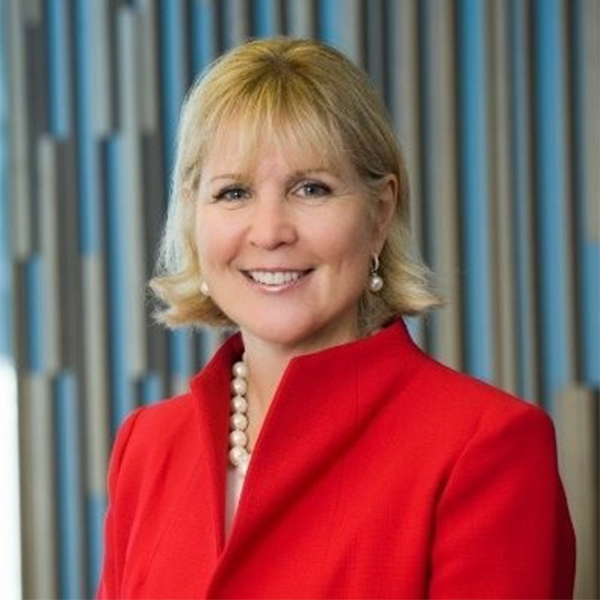 Alexandra Holcomb is a business executive with over 35 years of financial services experience in banking and consulting. She has experience in consumer, business and corporate banking across multiple disciplines including strategy, M&A, risk management, relationship management, sales, service, product management and operations.
Over the course of her 22 years at Westpac, Alex held a number of senior executive positions in strategy, M&A, payments and risk. Prior to joining Westpac, Alex worked with Booz Allen & Hamilton International, Chase Manhattan Bank, Banque Indosuez and Barclays Bank in roles throughout Asia, Europe and the U.S.
Alex is an Advisory Board member and former deputy Chairman of Asia Society Australia, a former Board member of the Westpac Foundation, a member of Chief Executive Women and a Fellow of the Australian Institute of Company Directors. Alex has held a number of Board, Advisory and Industry Board positions in Australia, Asia and the U.S.
Adam Ferrier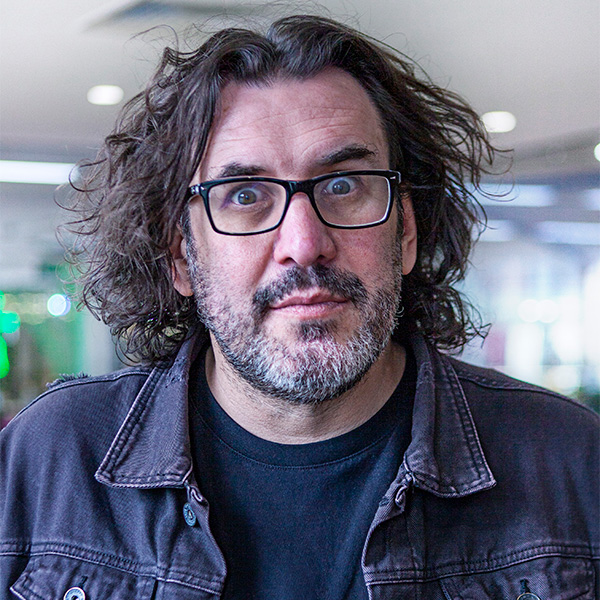 Adam Ferrier is a multi-award winning advertising creative and founder of the agency Thinkerbell and DOA (Decade of Action). He is also a leading Australian consumer psychologist, an expert brand strategist and an authority on Behavioural Economics.
Adam is the author of The Advertising Effect and part of The Australian Creatives' Power 20; a regular on the Gruen series and has featured on The Project, Celebrity Apprentice and ABC Radio.
Adam was the creator of the idea behind the WARC World Innovation prize (2013), winner of the rare Cannes Gold Lion and Gold Effie double, and has won awards at all the world major advertising shows. Adam created the successful board game 'The Analyst' (translated into four languages). He sits also on the boards of social giving company Good Thnx, and social influencing company TRIBE.
Program overview and structure
HATCH is a 14-week accelerator program designed to help you develop your brilliant idea into a not-for-profit or social enterprise venture that has a positive impact on the environment. The program will involve two immersive events, weekly online workshops and a final pitch event.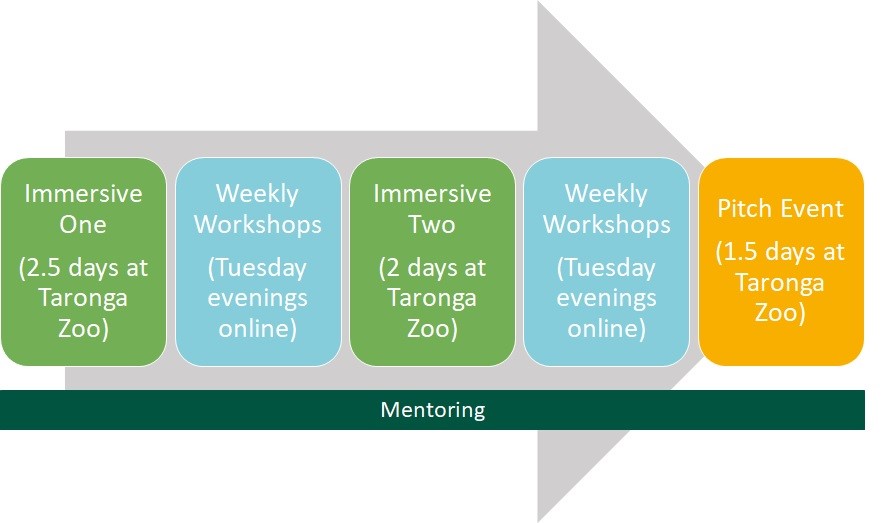 What is an accelerator?
Think of an accelerator as similar to a University or TAFE unit – a structured, fixed term development program. However, the purpose of an accelerator program is not only to educate, but to help participants to develop and refine their initiative or business venture.
During the HATCH program, you will undertake education sessions, peer collaboration, and have access to mentors from a range of different expertise. You will also undertake work on your game changing idea or product for the planet in your own time. 
Accelerators often provide seed capital to participants as well. HATCH: Taronga Accelerator Program will provide $2,000 to each participating team. 
At the end of the structured program, participants will pitch their ideas to a panel of experts. The panel will provide feedback and determine which idea or product is the overall winner and recipient of the major funding. 
If you have an innovative idea, an accelerator such as HATCH is a great place to develop your idea with the support of experts, and to meet and collaborate with like-minded people. 
HATCH program inclusions
The opportunity to receive up to $50,000 to bring your brilliant idea to life 
$2,000 seed funding for each team participating in the program (at zero equity)
A blended approach of face to face workshops (subject to COVID-19 restrictions), online sessions and digital modules to provide you with the knowledge to develop your initiative 
Expert learning, guidance and support from mentors and subject matter experts including Taronga experts, industry professionals, and not-for-profit and social enterprise leaders
Your brilliant idea is...
Targeted to address a key conservation or environmental challenge
An innovative approach to address the issue you're targeting
Designed to make a positive impact on the natural environment
Aligned to the United Nations Sustainable Development Goals (SDGs) and Taronga's 360 degree approach to conservation (see below)
A concept, pre-launch or early stage venture – you bring the concept, we'll help you to assess, test and validate it
Is established as, or plans to develop into, a not-for-profit or social enterprise organisation 
Has potential to scale up for ever greater impact over time
Taronga's 360 degree approach to conservation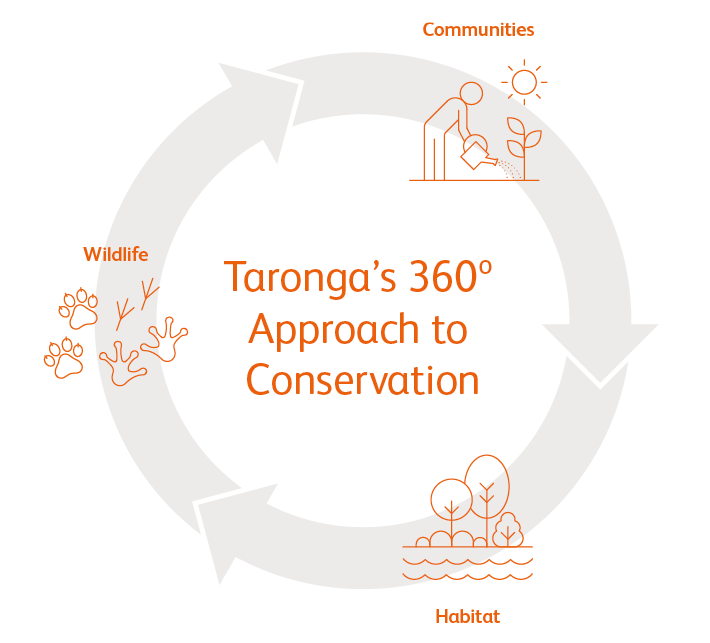 At Taronga we recognise that to achieve successful conservation of species we must also consider and support the habitat in which the species live, and the communities that interact with the species and habitat. Below are some examples of activities that Taronga undertakes under each area that may help you to consider how your initiative aligns to these areas.
Wildlife
Monitoring of wild populations
Breed for release programs
Rescue and rehabilitation of injured native wildlife
Research and development of suitable nutrition 
Habitat
Habitat restoration, e.g. tree planting for Regent Honeyeaters 
Ensuring suitable habitat for native species within our two Zoo grounds
Researching and monitoring habitat use
Communities
Guest, student and community education programs
Tools to enable the public to protect wildlife, e.g. the Wildlife Witness app
Working with local communities to address challenges and be self-sufficient, e.g. Beads for Wildlife
Eligibility criteria
Read the full list of eligibility criteria
Open to Australian citizens and permanent residents only
All applicants must be 18 years and over
Teams can be a maximum of 4 people per team; individual applicants are welcome
Initiatives must align to the United Nations Sustainable Development Goals (SDGs) and to Taronga's 360 degree approach to conservation 
Initiatives must be delivered in Australia to benefit/support the Australian environment
Not for profit and social enterprise initiatives are welcomed; for profit initiatives are not eligible for this program
If applying as an organisation, the organisation will likely have an annual revenue of less than $150,000  
All participants must comply with the Terms and Conditions associated with the HATCH Program
All participants must comply with Taronga's Code of Conduct 
HATCH program 2021 dates
View the key program dates
View the program key dates
Stage
Location
Dates
Applications open
Online
Wednesday 31 March 2021
Applications close
Online
5pm on Tuesday 11 May 2021
Applications review
Online
May - June 2021
Short-listed applications to provide additional information
Online
Early June 2021
Short-listed applicants panel interviews
Via video conference
Monday 21 and Wednesday 23 June 2021
Program participants confirmed
Online
End June 2021

Program welcome session 

(5pm - 7pm Sydney time)

Online
Tuesday 20 July 2021
Immersive One (in-person)
Taronga Zoo Sydney
Thursday 22 July to Saturday 24 July 2021
Immersive One (online*)
Online

4 x half day sessions:

Friday 23 July 2021
Saturday 24 July 2021
Friday 30 July 2021
Saturday 31 July 2021

Mentor introduction session

(5pm - 7pm Sydney time)

Online
Tuesday 27 July 2021

Weekly workshops

(5pm - 7pm Sydney time)

Online
Tuesday 3 August to Tuesday 31 August 2021
Immersive Two (in-person)
Taronga Zoo Sydney
Wednesday 1 September (night) to Friday 3 September 2021
Immersive Two (online*)
Online

4 x half day sessions:

Thursday 2 September 2021
Friday 3 September 2021
Friday 10 September 2021
Saturday 11 September 2021

Weekly workshops

(5pm - 7pm Sydney time)

Online
Tuesday 7 September to Tuesday 19 October 2021
Pitch event preparation, judging and public pitch event
Taronga Zoo Sydney
Wednesday 27 October to Thursday 28 October 2021

Public pitch event

(Evening)

Taronga Zoo Sydney and online
Thursday 28 October 2021

*The online dates for Immersives One and Two are a back-up plan if we are unable to go ahead with the in-person Immersives at Taronga Zoo, due to COVID-19 or other reasons.
HATCH delivery team
The HATCH program is led by Danielle Fryday and Tom Allen, with involvement and support from other members of the Taronga and Impact Boom teams. 
Danielle Fryday - Lead Facilitator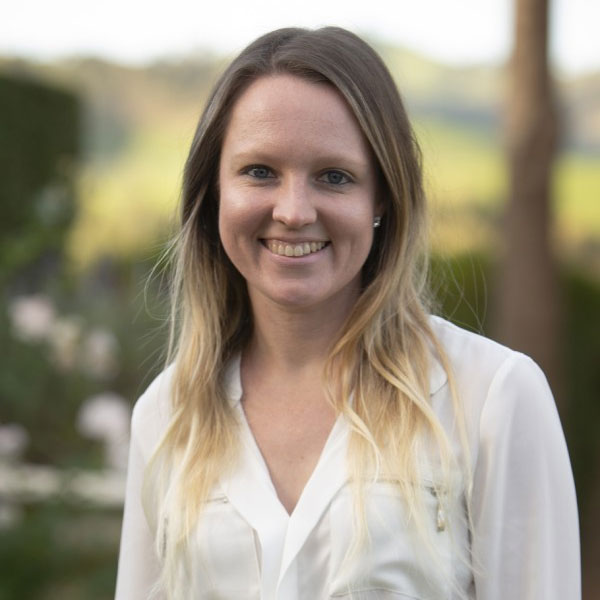 Danielle is the Co-Founder of the HATCH: Taronga Accelerator Program and Lead Facilitator. Danielle combines her ten years of experience in adult learning and development, three years' experience at Taronga and her passion for supporting others to design and deliver the HATCH program and help passionate changemakers bring their brilliant ideas to life.
Tom Allen - Entrepreneur in Residence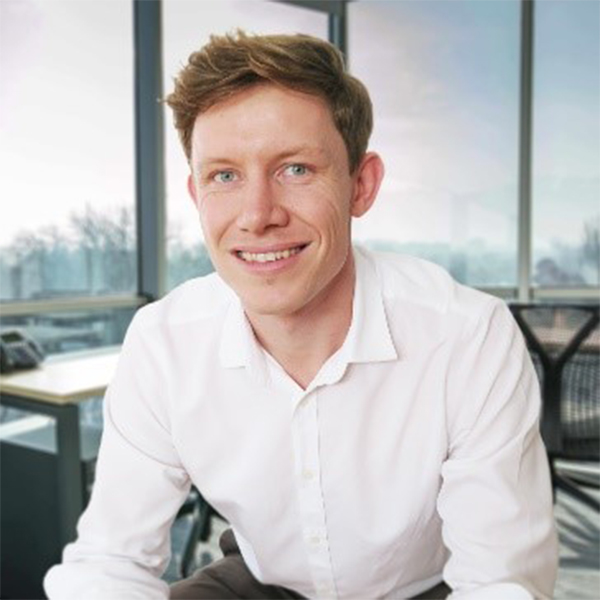 Tom is Founder and CEO of Impact Boom. As a certified social enterprise and leading intermediary, Impact Boom helps entrepreneurs and innovators unleash their greatest potential to create a better world. Tom has worked closely with hundreds of social entrepreneurs globally to maximise their impact and is proud to be supporting HATCH as the Entrepreneur in Residence and delivery partner.
Mentors and subject matter experts
HATCH participants are supported by a range of mentors and experts from across the startup, business, and for-purpose arenas, as well as Taronga's in-house expertise in conservation, community engagement, education and not-for-profit management. A huge vote of thanks to our mentors and experts for their commitment to support the HATCH participants and program. 
HATCH Program 2020
The HATCH: Taronga Accelerator Program was launched in early 2020 and the inaugural program ran from August to November. COVID-19 forced us to rework the program delivery plans, but we were delighted to be able to go ahead with a fully online program and final pitch event. 
After a competitive national selection process, we selected ten passionate founders driving five exciting initiatives to address environmental issues. The teams were put through their paces over the 14 week accelerator program to establish their ventures, validate their approaches and prepare their pitches to share their brilliant initiatives with the world, and compete for the $50,000 HATCH Grant. Click below to learn more about the teams and their inspiring ventures.
"HATCH program has been an invaluable experience for us. Without the support and direction from this amazing program we wouldn't be where we are. This is one of the best programs out there and I feel extremely lucky that we could be part of it and share it with such a great community." – HATCH 2020 participant
HATCH 2020 Pitch Event
The 2020 Program culminated in a fantastic online Pitch Event on Tuesday 10 November 2020. Check out the event recording below to hear from our passionate founders and learn about their brilliant initiatives to support us to all live a more sustainable life.