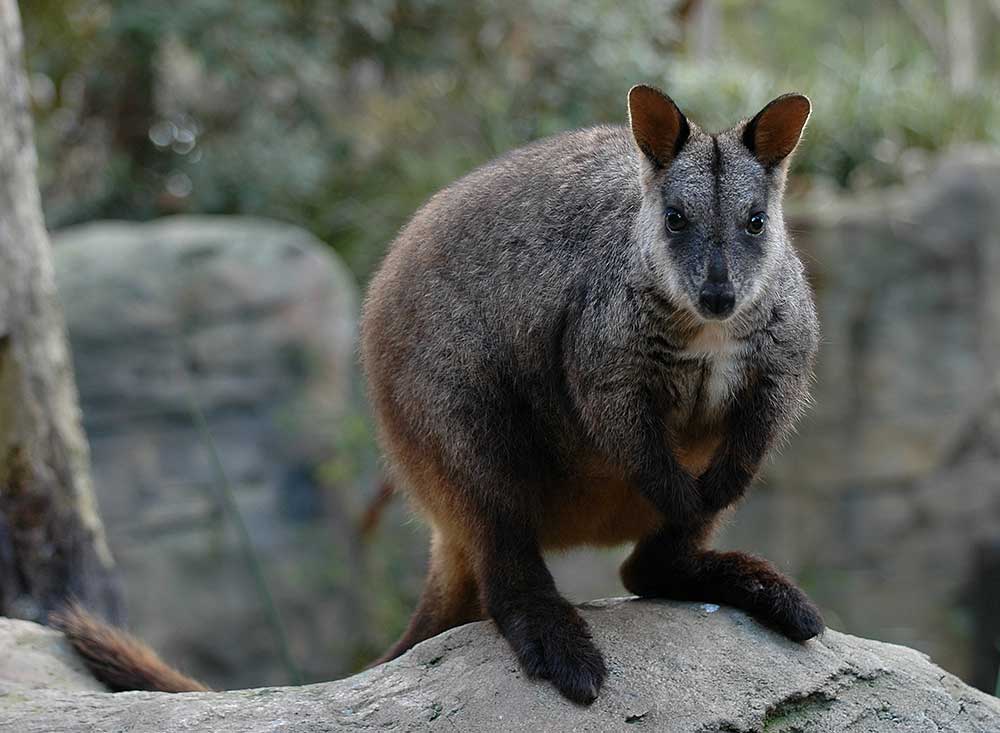 About these guidelines
Providing food for free-living native wildlife is generally not recommended as it can lead to serious, unintended harms. If areas of natural bush remain, there is no need to feed wildlife and it is best to allow wildlife to forage for food and water naturally. In times of natural disaster when resources are scarce, members of the public may want to help by providing food and water short-term, until natural food sources regenerate (usually no more than a few weeks).
It is vital that any help provided does not jeopardise natural recovery and feeding is phased out as soon as natural recovery begins.
These guidelines are a summary of a coordinated effort from various state and national organisations including the Tasmanian Department of Primary Industries, Parks, Water and Environment (DPIPWE), NSW Department of Planning, Industry and Environment (DPIE), Department of Environment, Land, Water and Planning (DELWP) and Wildlife Health Australia (WHA) to provide information on caring for distressed native wildlife in an emergency, such as prolonged drought, or after fire or flood.
These guidelines were developed with input from ecologists, wildlife veterinarians, wildlife nutritionists and rehabilitators and will be updated as new information becomes available. Prior to providing food for wildlife, take all necessary steps to minimise the risks outlined. See weblinks for additional information in your area.
How you can help
Some things that you can do to safely administer care for distressed wildlife.
Things to Avoid
Critical things to avoid when administering care for distressed or injured wildlife.
Suitable Foods Guide
Suitable foods for supplementary feeding of uninjured wild animals where natural catastrophic disaster has temporarily eliminated their food supply.