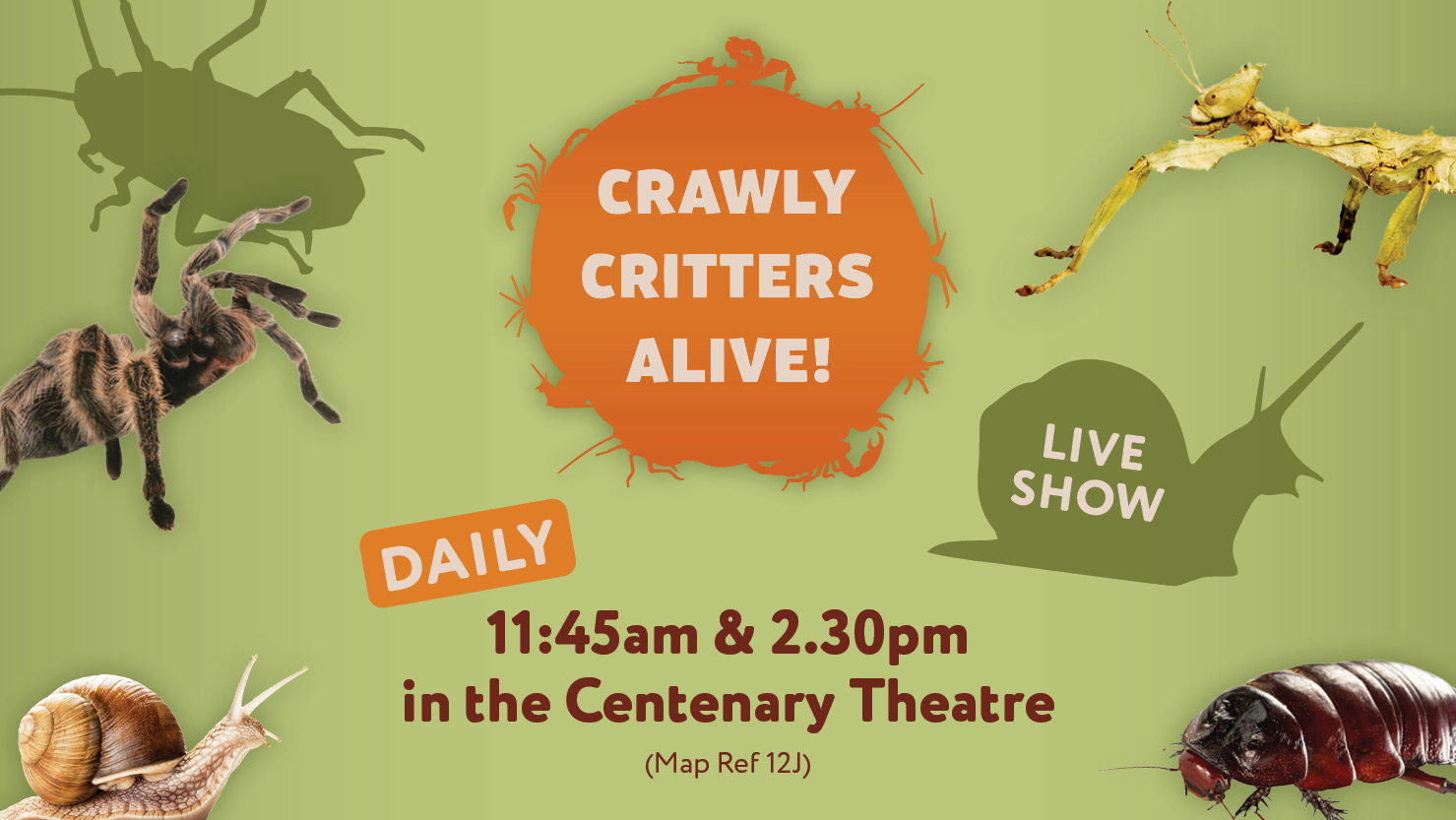 Crawly Critters Alive Show - NEW
Twice daily these school holidays.  
Come and meet some of our crawly friends at Taronga's new Crawly Critters Alive Show. There is a world of tiny creatures around us. Come face-to-face with insects, spiders, and other invertebrates like never before! 
Running daily at 11.45am and 2.30pm from 22 September – 8 October 2023.  
Free with Zoo entry. Map Ref. 12J 
More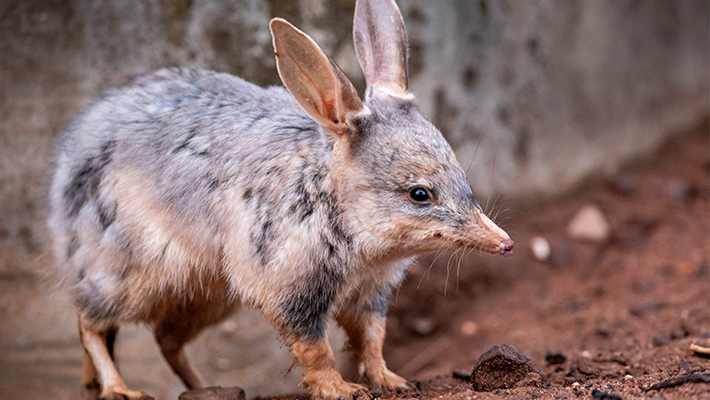 Meet night-loving Aussie Icons - NEW
Journey from day to night as you enter our new Nocturnal Habitat to discover some of our most iconic night-loving Australian wildlife including the Greater Bilby, Platypus, Feathertail Gliders and the endangered Chuditch.
Officially opening on Friday 22 September.  
Free with Zoo entry. (Map Ref. 5I) 
More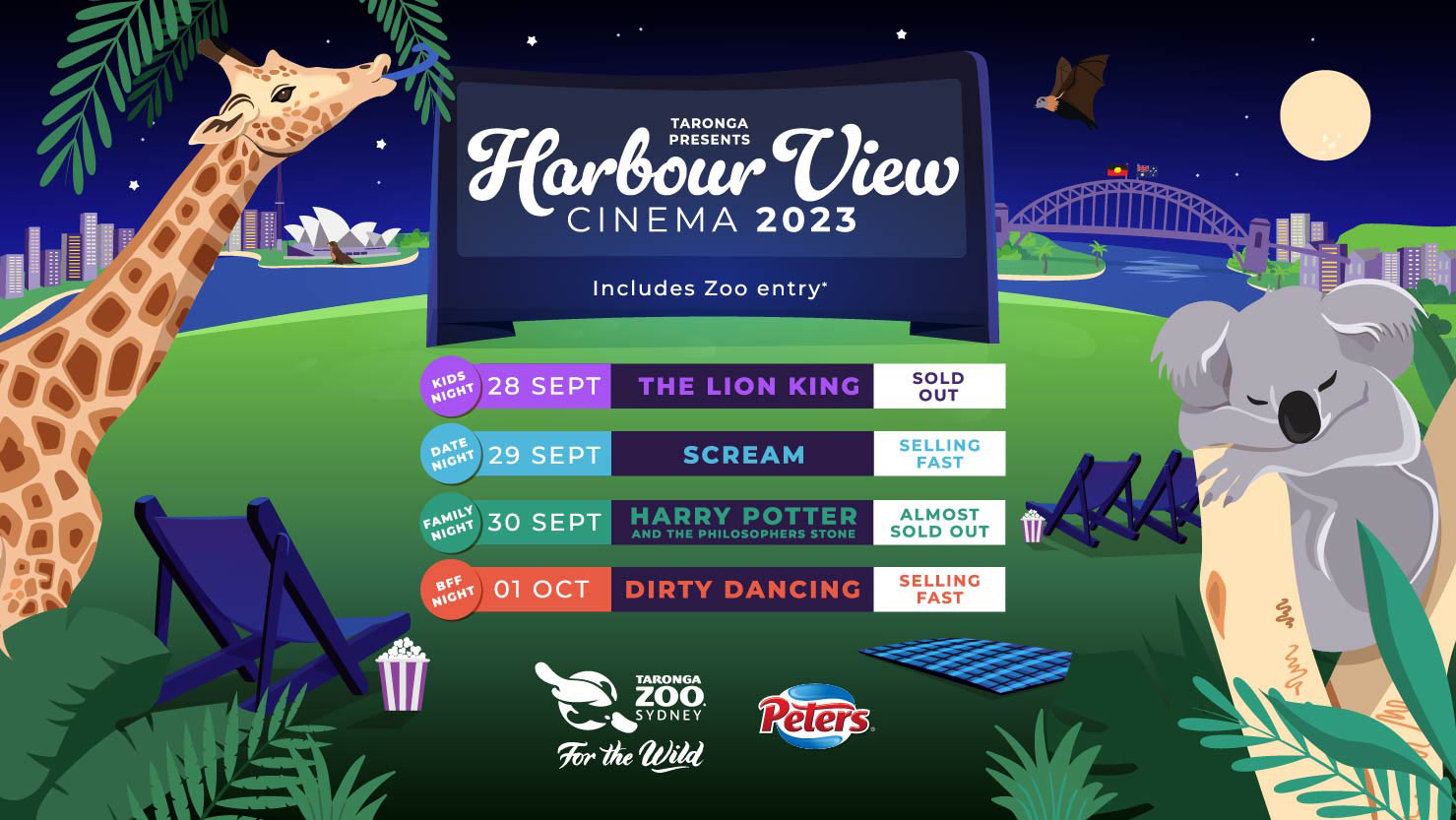 An outdoor cinema is coming to Taronga
Catch blockbuster classics at Taronga's Harbourview Cinema.  
This October long weekend, enjoy a movie with family or friends in the heart of Taronga after-dark. With tickets from just $25, your experience includes free parking, AND complimentary Zoo Access from 2pm to explore the wild before settling into your seats for a epic flick set to the background of dazzling Sydney Harbour.  
Join us for a night of movie fun that helps save wildlife from Thursday 28 Sept – Sunday 1 Oct.  
Tickets selling fast. Get yours today. 
MORE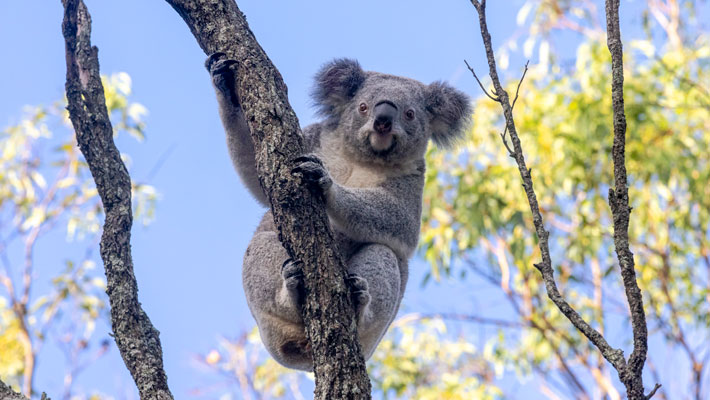 Nura Diya Australia
Taronga's new Australian Habitat experience.  
Immerse yourself in Taronga's newest Australian experiences, Nura Diya Australia and nguwing nura – Nocturnal Country.  
Along the new 400-metre walking trail, you will stroll amongst Kangaroos, come paw-to-paw with our Dingo pups, walk within the tree canopy to see Koalas up close and then venture into the darkness to see curious night-loving creatures. 
Free with Zoo entry. Map Ref. 4J 
More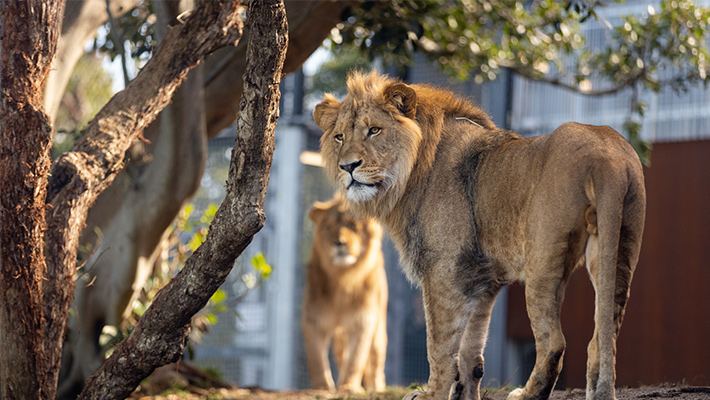 Bring your pride to meet ours
Meet the kings and queen of the African Savannah.  
Come face to face with our very own Lion Pride, experienced mum Maya and first-time dad Ato and their five growing cubs Khari, Luzuko, Malika, Zuri and Ayanna. Plus, don't miss the Lion Keeper talk at 2.30pm on weekends to learn all about our Pride. 
Free with Zoo entry. Map Ref. 16K 
VIEW MAP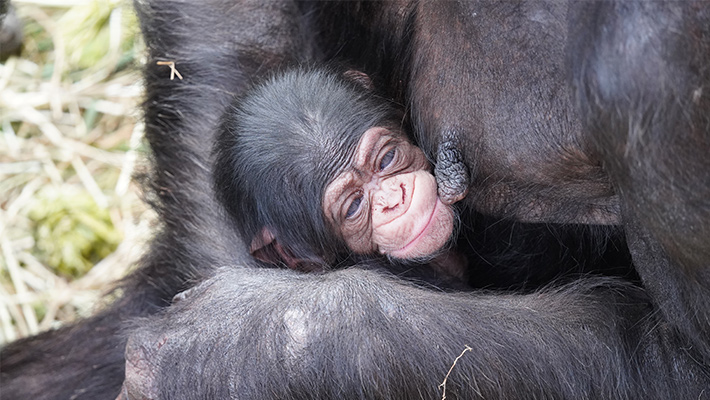 Meet our Chimpanzee babies
Watch Lemba and Cekiri grow and explore their habitat. 
Start your day by swinging in to watch in awe the antics of Taronga Zoo's 21-strong Chimpanzee community. And we have two brand-new members, baby Lemba and baby Cekiri. There really isn't a better time to come and learn about our closest living relatives. Catch the community at their most playful at the daily Chimpanzee keeper talk at 12pm.  
Free with Zoo entry. Map Ref 13K 
MORE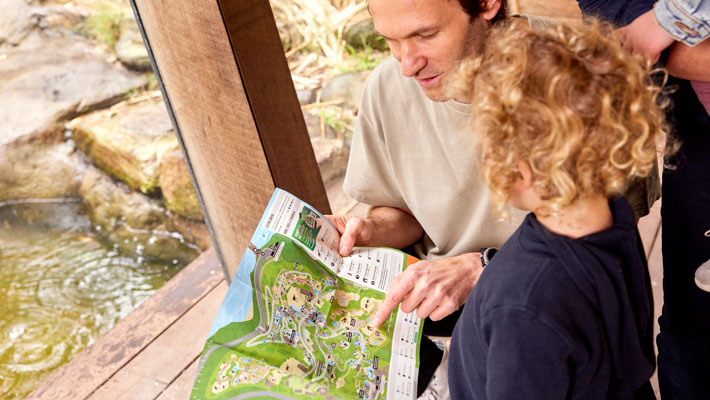 New Kids Trail to explore!
Join Wild Squad Agents Sadie and Monty on an adventure through the Zoo to explore Nura Diya Australia, our immersive new Australian animal habitat.  
Stroll amongst Kangaroos, come paw-to-paw with Dingo pups, walk within the tree canopy to see Koalas up close and then venture into the darkness to spot curious night-loving creatures.  
Kids maps are free with Zoo entry.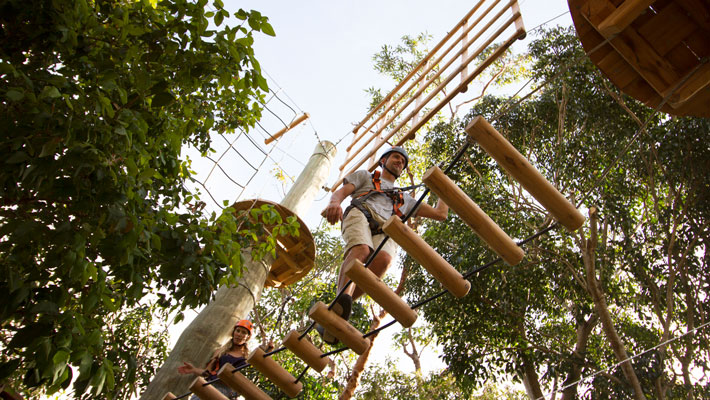 Wild Ropes Treetops Adventure
See Sydney from new heights on Taronga's exhilarating high ropes courses at Wild Ropes Treetops Adventure.
More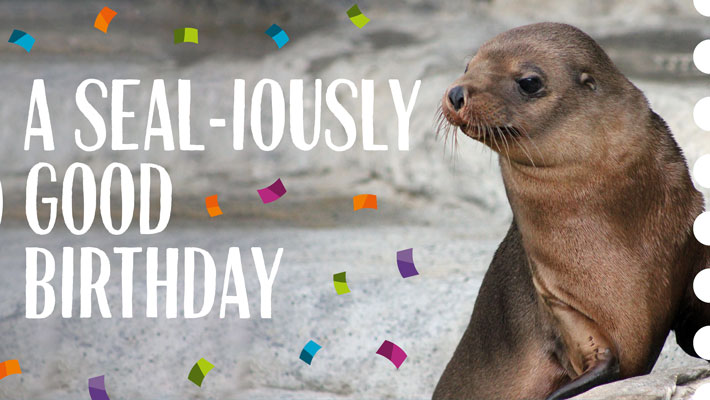 $1 on your Birthday
Have a WILD birthday at Taronga for only $1 - We're inviting everyone to spend their birthday with us.
Make your next birthday an unforgettable one packed with paw-some experiences, including animal presentations, keeper talks and special animal encounters at either Taronga Zoo Sydney and Taronga Western Plains Zoo Dubbo. 
More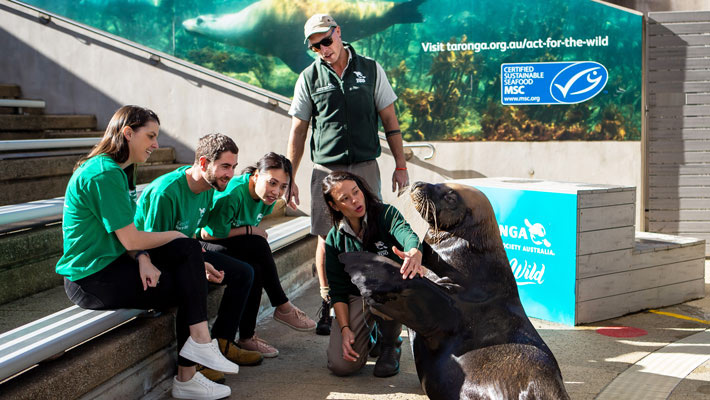 Become a keeper for a day
Experience a day in the life of a Zookeeper with this once-in-a-lifetime experience. Come eye to eye with our incredible animals, hear fascinating keeper stories and go behind-the-scenes to help care for the incredible range of animals that call Taronga home.
Experience available for Juniors (8-11 yrs.), Cadets (12 – 17 yrs.) and Adults (18+).  
More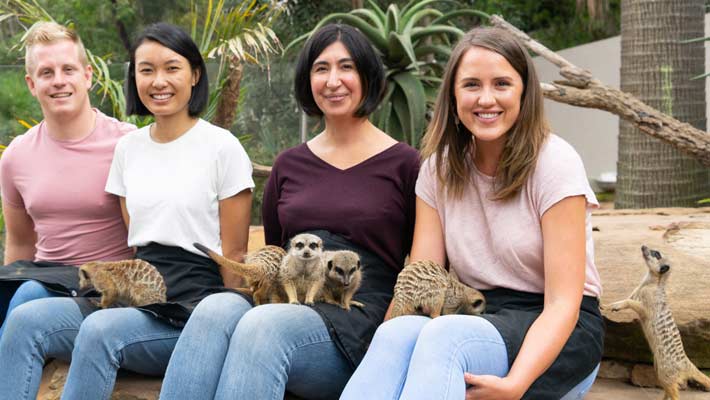 Extra Experiences
Want more than just a visit to the zoo? Choose from our range of fun animal encounters and unforgettable, hands on Keeper for a Day programs for adults and children to get the most out of your Taronga adventure.
Or buy one of our once in a lifetime experiences as a gift for someone special!
More
Taronga is a cashless Zoo
Taronga's Zoo is now cashless, with contactless payments accepted when purchasing General Admission Zoo tickets and across our retail, food and beverage outlets. Find out more, including about our cashless kiosk.