Will you help save the Bellinger River Turtles from extinction?
With only 200 Bellinger River Turtles left in the wild, the risk of extinction remains high. We urgently need your help to breed and release even more little turtles back into their river home.
Donate online now or call 1300 369 116
Your gift today can:
-    Help fund the daily food, monitoring and vet care for hatchling turtles.
-    Help Taronga run a larger breeding facility, so we can exponentially increase our breeding capacity in the year ahead.
-    Go towards technology to further expand our breeding capacity, including additional tanks with upgraded filtration systems.
All donations of $2 or more are fully tax-deductible for Australian residents.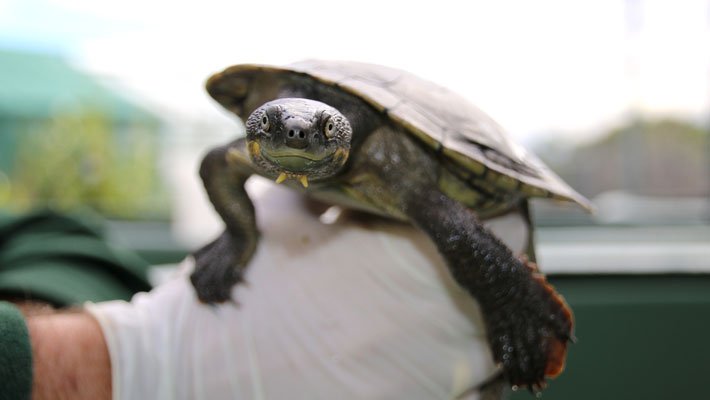 Together we can get them off the critically endangered list
When a deadly virus hit Bellinger River Turtles in 2015, Taronga was among the conservation organisations that launched an emergency response. We knew we had to move fast and thank goodness we did. Within months, more than 90% of these rare turtles were wiped out.
But with only around 200 of these turtles left in the wild the survival of this species still hangs by a thread.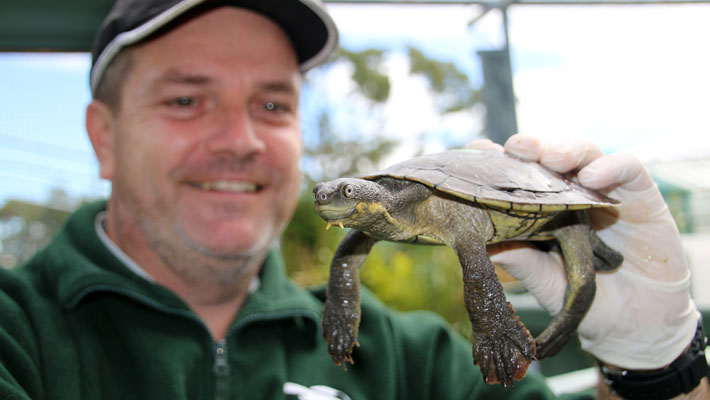 Using our expertise to help give them a future
Taronga quickly built breeding ponds at our site and our team joined the effort to catch and quarantine the few
surviving turtles, so we could attempt to breed and hopefully save this species from being lost forever.
The expertise of Taronga's researchers and keepers was tested in those early months as we realised Bellinger River Turtles would be gone forever if our breeding efforts were unsuccessful. 
With help from supporters like you, Taronga has successfully bred around 150 turtles and released 82 back into the wild. 
Despite the promising start, the species remains incredibly vulnerable. That's why we're studying the turtles' reproduction cycle and health, monitoring individuals released back to the river, and continuing to investigate this deadly virus.
By donating today, you can help save this critically endangered Australian species.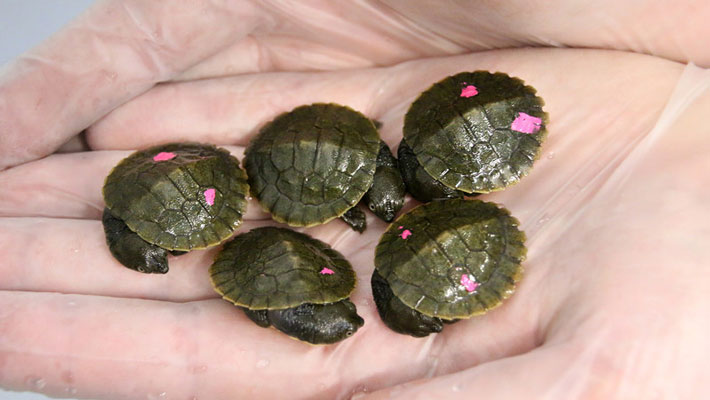 Their future remains uncertain.
With so few left in the wild, the Bellinger River Turtle faces other threats including competition from introduced species and habitat degradation.
By supporting conservation at Taronga, you can help return more of these unique turtles back into the wild, in large enough populations to breed without support. Your donations can help Taronga understand and manage ongoing threats too.
By donating today, you can be part of this amazing initiative to save this special species before it's too late.