Posted on 07th September 2020 by Media Relations
---
the Zoo's first breeding season with four of the chicks having fledged from the nest. Five out of the six pairs at Dubbo have clutches, with three females still brooding and feeding chicks in the nest.
Taronga Zoo has continued its breeding success with two chicks born already this breeding season, and more expected to hatch with one female currently brooding and four other pairs nest building.
Environment Minister Matt Kean said National Threatened Species Day is an important opportunity to raise awareness for plants and animals at risk of extinction. With less than 400 Regent Honeyeaters in the wild, every chick hatched in zoo-based breeding programs is vital to the long-term survival of the species.
"The Regent Honeyeater conservation breeding programs at Taronga's two zoos are part of the NSW Government's Saving Our Species program that addresses the growing number of plants and animals in NSW facing extinction," Mr Kean said.
Taronga Zoo has had a long history dedicated to conserving this critically endangered bird, with 20 years of experience breeding the Regent Honeyeater. This includes five expeditions to release birds back into the wild and boost numbers in key habitat areas.
"The ultimate goal of the program is to provide insurance against extinction and boost wild population numbers while strategies are implemented to secure the species long term.
"I was very fortunate to witness a release of Taronga-bred Regent Honeyeaters into the wild in the Hunter Valley earlier this year," said Mr Kean.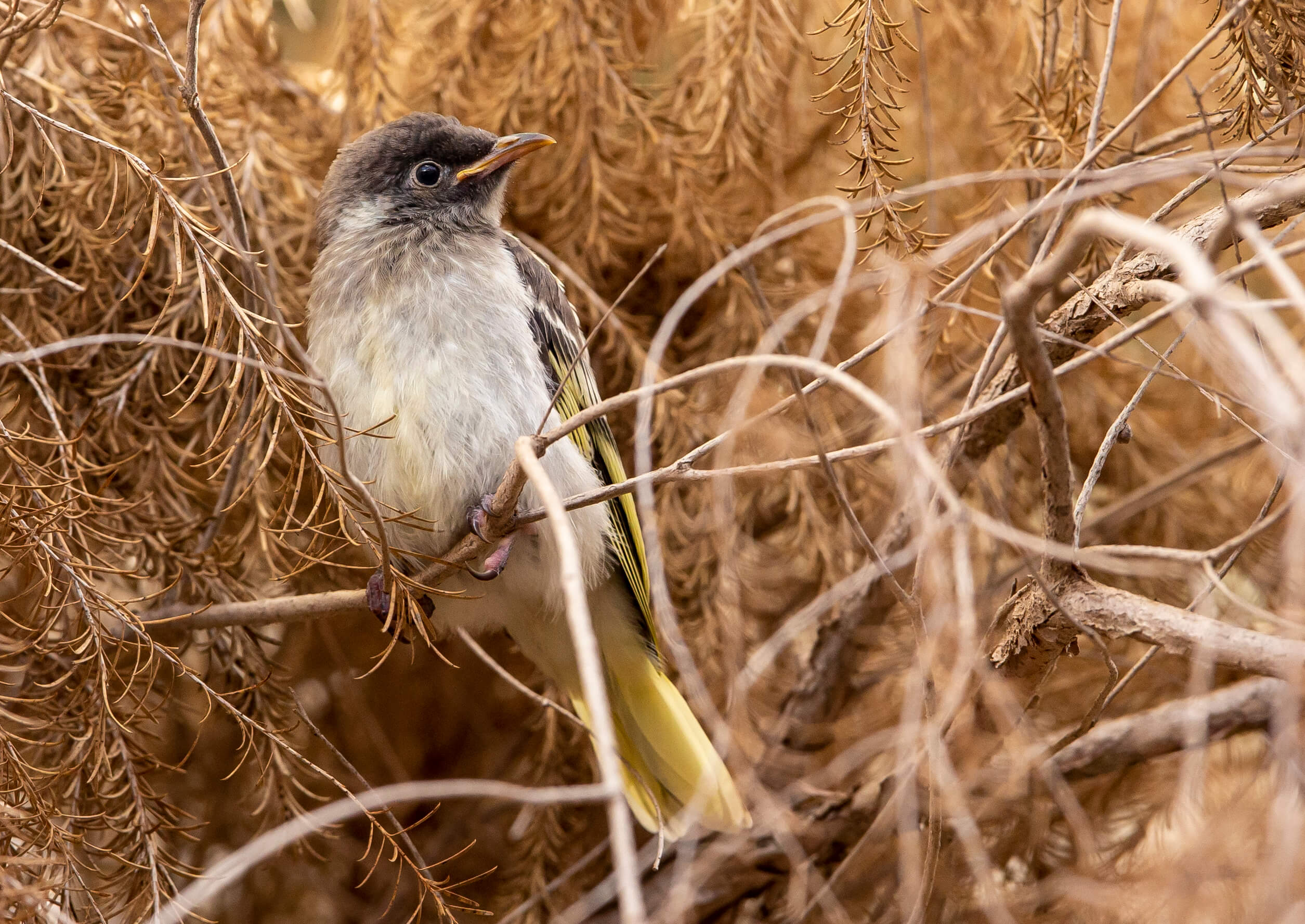 The Regent Honeyeater breeding season runs from July through to January. Regent Honeyeaters can have up to three clutches throughout the breeding season with generally two successful chicks per clutch being the norm.
The Regent Honeyeater Recovery Program is supported by the Department of Planning, Industry and Environment (NSW), Department of Environment, Land, Water and Planning (Victoria), Australian National University, Bird Life Australia and a number of zoo and wildlife parks in Australia.
Regent Honeyeaters are medium-sized black and yellow birds feeding on nectar, obtained mainly from eucalypts and mistletoe. Once widespread across Australia, they now exist in small numbers across limited sites from north-eastern Victoria to south-eastern Queensland.
The NSW Regent Honeyeater release is led by the Department of Planning, Industry and Environment in partnership with BirdLife Australia and Taronga Conservation Society Australia.