Posted on 26th July 2022 by Media Relations
Endangered Chuditch produce seventeen from three in Taronga Sanctuary.
Conservation officers and keepers at Taronga Western Plains Zoo are delighted to announce seventeen endangered Chuditch joeys have been born at conservation powerhouse, the Taronga Sanctuary in Dubbo. A mere three months since the beginning of the conservation breeding program for the endangered Chuditch, also known as the Western Quoll, keepers have been delighted with pouches full of joeys.
"We are ecstatic to see the success of our first ever breeding season with three of our four female Chuditch producing young. To find two females with a full pouch of six, and one female with five-joeys, after the first oestrous cycle in the program is incredible", explained Chuditch Keeper Morrigan Guinane.
Chuditch are listed as Endangered and are one of the top 20 priority mammals for conservation under the national Threatened Species Strategy 2021-2031. The grave data from the Australia State of the Environment 2022 report found that Australia has lost more mammal species to extinction than any other continent. With an 8% rise in the number of listed threatened species since 2016, Chuditch are in a highly vulnerable position to being next on the extinction list. Taronga works tirelessly to reduce the rate of decline for 13 other threatened Australian species in ex situ conservation and translocation programs.
Taronga's Wildlife Conservation Officer, Rachel Schildkraut travelled with founder individuals from the Tone-Perup Nature Reserve in Western Australia, and the Ikara-Flinders Ranges National Park in South Australia in April 2022, to successfully translocate the Chuditch to their temporary home in the Taronga Sanctuary in Dubbo and establish this critical conservation breeding program.
"This program is integral to Chuditch conservation in Australia. The species was previously found across 70% of the mainland but is now restricted to just 5% of their former distribution. The goal of this program is to breed a number of these animals for reintroduction into former areas of occupancy, thus rewilding Australia whilst reducing the pressures on wild populations", explained Schildkraut.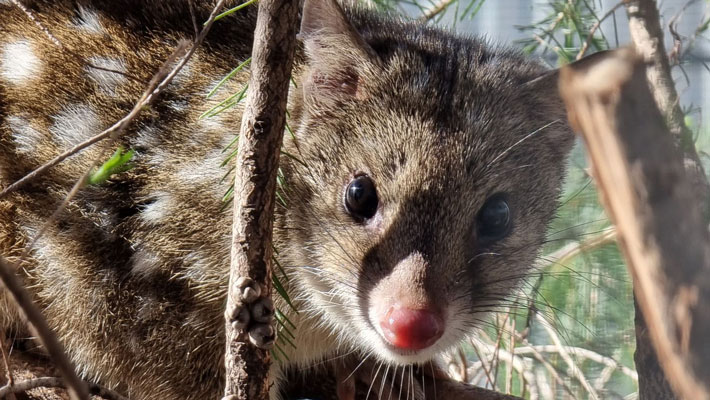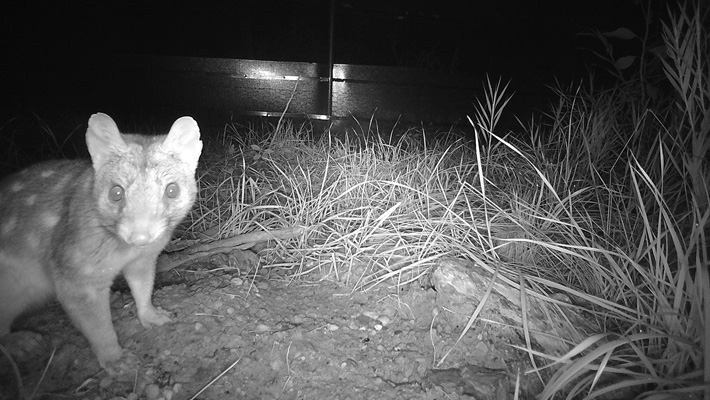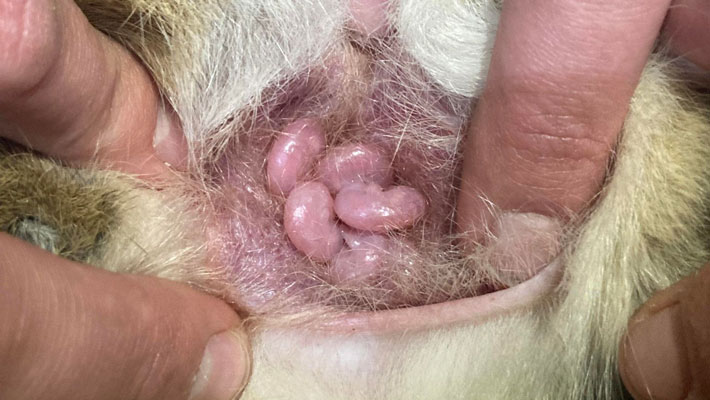 The conservation breeding program is operated with a hands-off approach to allow the animals to maintain their wild behaviours with all individuals destined to be released back to the wild. Keepers closely monitored the breeding behaviours and health of the animals via CCTV footage and were able to make carefully calculated pouch-checks to confirm breeding success, undertake a quick physical health-check and then separate the males from the females with joeys.
Positive breeding behaviours have been observed in the fourth pair who are currently in the second oestrous of the breeding season and keepers are optimistic for confirmation of more joeys mid-August.
Chuditch are generally solitary outside of the breeding season, which commences in May, with birthing expected between May-September. Chuditch have a short gestation of only 17-18 days and are supernumerary breeders producing up to 50 foetuses, of which up to six can survive. They are large, high order carnivorous marsupials, with a short life span of only three to four years and are one of the four species of quolls in Australia.
"The incredible breeding success of the Chuditch conservation program builds on the experience and skills refined with a number of other landmark breeding programs at the Taronga Sanctuary, and more broadly across Taronga's two sites, including critically endangered Plains-wanderers, Regent Honeyeaters and Greater Bilbies," said Taronga Director of Animal Welfare & Conservation, Nick Boyle. "To see this important breeding program thriving within just a few months of being established is an absolute testament to the hard work, dedication, expertise and knowledge of the team. We are so thankful for the support of a very generous donor who enabled this program to come to life" said Nick.
The 110ha Taronga Sanctuary is located behind-the-scenes at Taronga Western Plains Zoo, Dubbo. The Taronga Sanctuary is currently home to the conservation breeding programs for the Greater Bilby, Plains-wanderer and now Chuditch and is made possible through generous philanthropic donations.
For more information visit: www.taronga.org.au/dubbo