Posted on 30th May 2019 by Media Relations
DID YOU KNOW THAT by buying a ticket to Taronga Zoo Sydney or Taronga Western Plains Zoo in Dubbo, or purchasing one of our wildlife encounters, your money is contributing to local and international conservation projects? For example, when you experience a Koala Encounter in Sydney, you're helping us to plant trees and restore habitat for this iconic species.  
One of the planet's most unique creatures, the Koala is only found in Australia and decline in their numbers will have a significant, irreversible impact on the biodiversity of this great southern land. In an increasingly cleared, developed and fragmented landscape, Koalas in the wild face a number of threats to their continued survival.
As part of Taronga's commitment to restoring fragmented Koala habitat, the zoo is collaborating with Greenfleet and partnering with the Great Eastern Ranges Initiative and Jaliigirr to facilitate tree planting that increases landscape connectivity.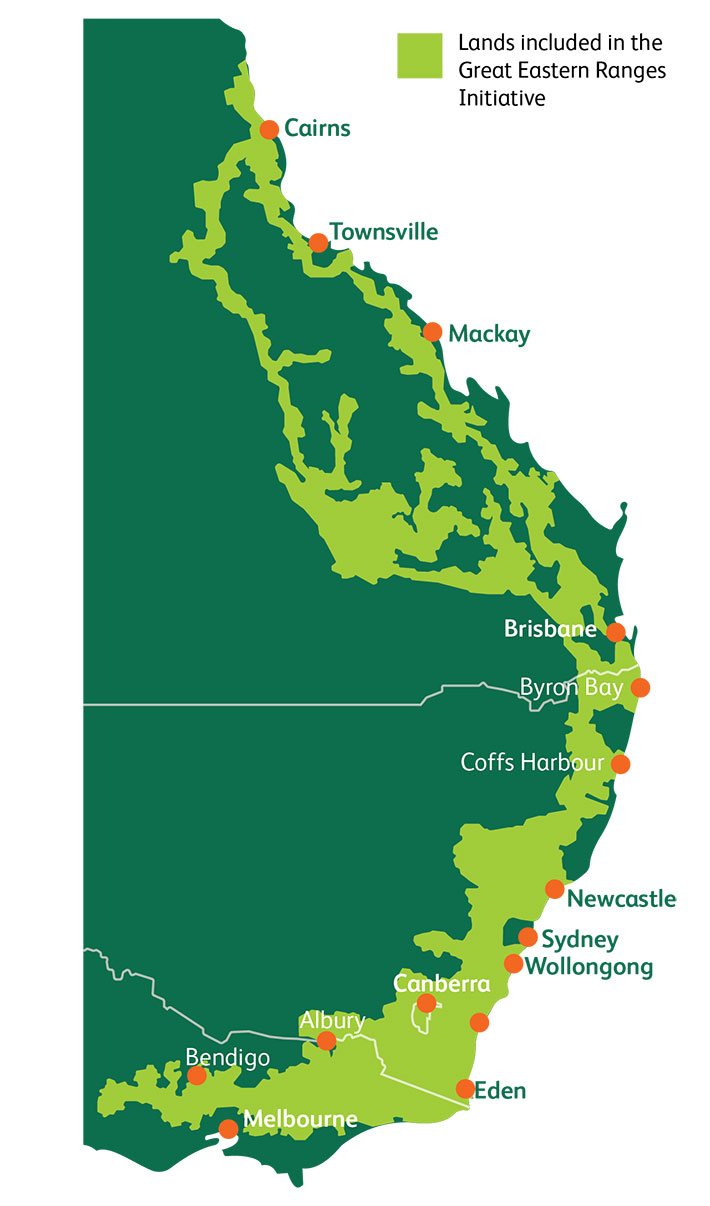 Linking Landscapes
The fine balance of biodiversity affects each and every one of us. Increasing connectivity will create wildlife corridors and small 'stepping stones' of immediate habitat for not only Koalas but all animals and plants that call this delicate ecosystem home.
Linking these landscapes allows Koalas to move more easily between areas enabling them to cope better with the effects of climate change and habitat fragmentation.
Community Connection
Long-term community work and support is critical to achieving and maintaining healthy landscapes for Koalas. Jaliigirr Biodiversity Alliance work closely with the Gumbayngirr Aboriginal Nation first peoples in restoring the health of the natural environment. 337,000 hectares of land – that's around 330,000 football fields – from the seaboard of Coffs Coast to the Dorrigo Plateau has 100 regional vegetation communities working with a diverse landscape. 885 hectares of this – that's around 850 football fields – have been identified as priority corridors across 23 private properties and numerous public reserves.
Tree by tree
Your Koala Encounter experience contributes to connecting critical habitat in the Great Eastern Ranges. Each tree in the ground creates resilient and healthy forests for Koalas in the wild.
Find out more about our Koala Encounters here.