Posted on 19th May 2021 by Media Relations
At both Taronga Zoo Sydney and Taronga Western Plains, Dubbo we work with over 600 wonderful and committed volunteers who contribute countless hours of service each year in over 45 unique roles. 
Their ongoing determination and dedication allow us to achieve so much,  from saving species on the brink to providing the best animal welfare to over 4000 animals.
This National Volunteer Week, we interviewed Madi McGuire, a passionate and committed volunteer at the Taronga Wildlife Hospital in Sydney to share her experiencing of volunteering. 
Tell us a little about yourself.
Hi, I'm Madi, a 24-year-old originally from Sydney's South. After completing my HSC I went on to study my Certificate III in Captive Animals followed by a Certificate IV in Veterinary Nursing. Whilst studying I kept myself busy by working a few casual jobs as well as beginning my volunteering career at Symbio Wildlife Park and Shoalhaven Zoo.
How long have you been volunteering?
I began volunteering as a keeper at Taronga Wildlife Hospital in November 2018 and then just last year I began volunteering with Taronga's Animal Nutrition Centre. 
What inspired you to become a volunteer at Taronga?
I wanted to become a keeper volunteer at Taronga to gain practical experience that complemented my studies and improve my knowledge. I am very passionate about animal care, welfare, wildlife conservation and it would be my dream to build a career in this field in the future.
What do you love about your volunteer positions/s?
Everything! I love everything about my volunteer experience at the Taronga Wildlife Hospital. I enjoy the variety of species and cases I come across and learning new things every single day I come in! I love being involved in rehabilitating wildlife that come into our care, especially seeing sea turtles come in unwell and in time, being released back into the ocean. That's pretty special.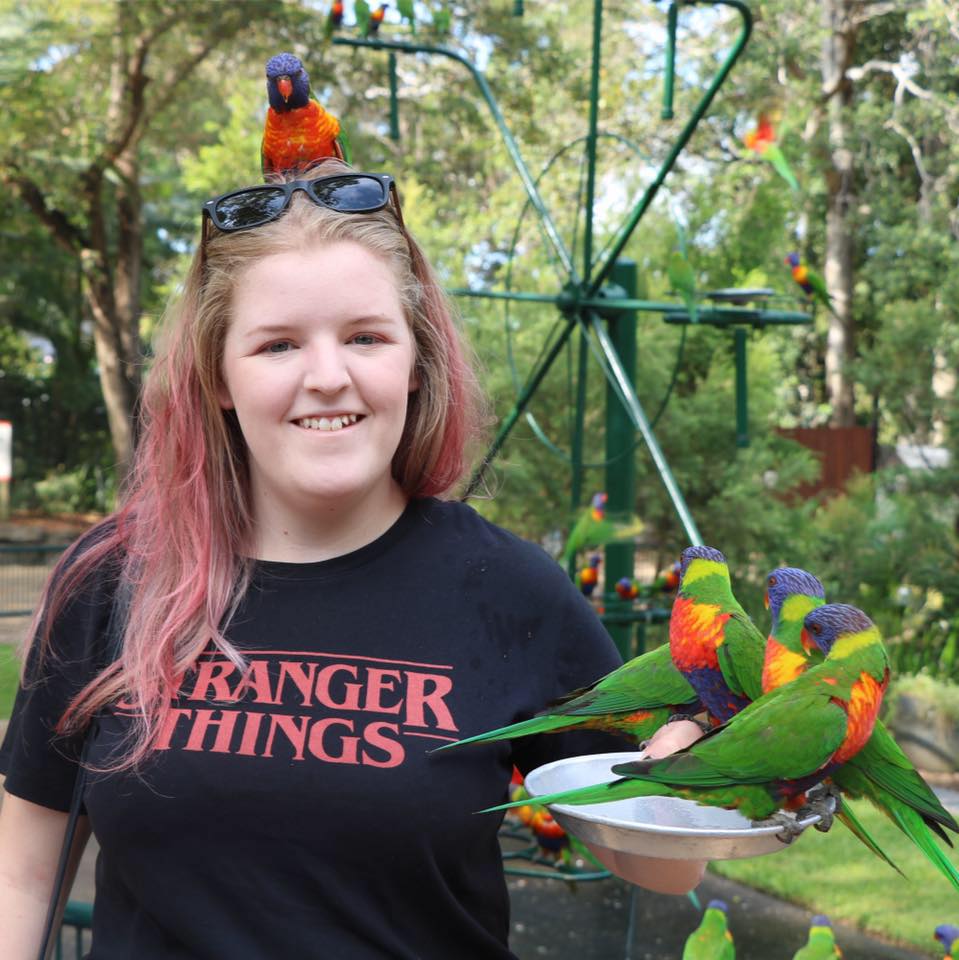 What is something people wouldn't realise you did in this role?
Friends and family are surprised to know that not every animal is cute and cuddly! I spend more time picking up poo than snuggling animals. The role involves a lot of cleaning and I often do a lot of laundry! Who knew animals didn't do their own washing!
What do you do outside of this volunteer role?
Up until recently, I was working full-time hours in a retail role. However, at the start of this year, I got a full-time position as a Vet Nurse in a small animal private practice and moved to Sydney for the job. I'm thrilled to have the opportunity to put the skills I have learnt at Taronga Wildlife Hospital into a new context and to be progressing with my career journey. 
What is the most rewarding part of your role?
Seeing patients that I have assisted in providing husbandry for being rehabilitated and released back into the wild is very rewarding and so special!
What are some of the most inspiring experiences you have had so far in your role?
I am most inspired by wildlife patients that are admitted in a really bad way, and with time and care, are turned around and then able to be released. I have seen this with lots of different species, including sea turtles and echidnas and many, many birds (some of which I have got to release!) Winning an NSW Volunteer award last year in recognition of my dedication to my volunteer role was (embarrassing) and exciting.