Posted on 31st May 2023 by Media Relations
Chimp-ly the best - Taronga Zoo Sydney celebrates birth into Chimpanzee community
Taronga Zoo Sydney is overjoyed to announce the arrival of a healthy baby born into the Zoo's Chimpanzee community early this week. The female baby arrived in the early hours on Tuesday 23 May to experienced Chimpanzee mother Lisa. Keepers observed Lisa introducing the newborn to Taronga's wider chimpanzee community, which is now made up of 21 individuals.
"Whilst we have been monitoring and keeping a close eye on Lisa as she has progressed through her pregnancy, keepers were delighted when we arrived early on Tuesday morning to find female Chimpanzee Lisa, cradling a healthy female infant," said Primate Supervisor, Richard Buzas.
"Lisa is an experienced mother who is 43-years-old. Lisa is bonding well with the newborn, holding her close, regularly suckling the infant, and is allowing other community members to meet the new infant." 
Just like all newborn babies, the Chimpanzee infant will spend all of its time snuggled into its mother, as she protectively and attentively carries the baby close to her chest. Newborn chimpanzees are born with relatively strong grip however in the early days mum will still hold them tightly to support them as she moves around. Incredibly, within a short amount of time the infant will hold on unassisted.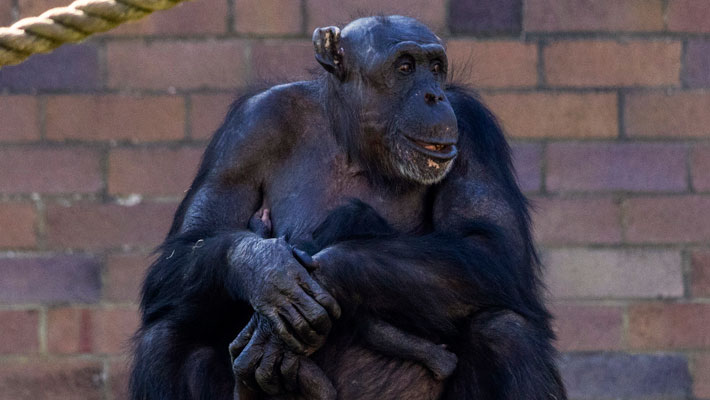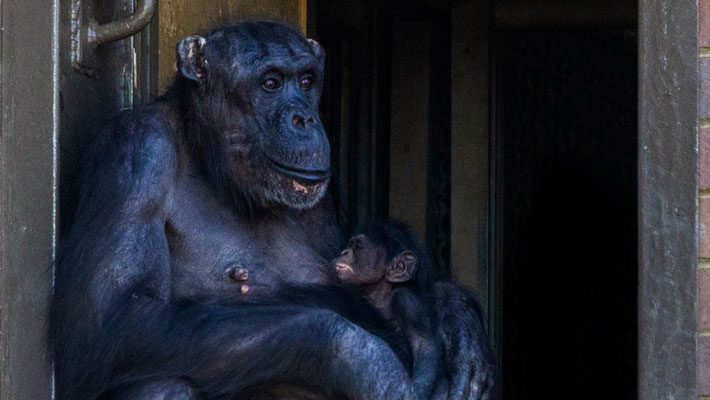 Chimpanzees are classified as Endangered and are our closest living relatives, sharing 98.6% of genetic material with humans. Chimpanzees have a relatively low reproductive rate which makes the species and the numbers left in the wild highly vulnerable due to habitat loss, illegal wildlife trafficking for the pet trade and bushmeat hunters. 
Taronga Conservation Society has a long running partnership with the Jane Goodall Institute to help support the in-situ conservation initiatives at Tchimpounga in Democratic Republic of Congo. 
The Chimpanzee community have the choice to move freely between indoor spaces behind-the-scenes or to be outside in their open-air sanctuary, so whilst Zoo guests may get glimpses of the newborn with Lisa, it is more likely to spot the playful and adventurous antics of three young juveniles in the group who range between two and a half- to five -years-old.
Join the zoo's Chimpanzee Keeper Talk at 12pm daily to hear from expert keepers about the community and conservation actions being carried out for this incredible species. 
A great day out at Taronga has the power to protect. 
Taronga is not-for-profit, so every time you visit, donate, stay, shop or buy a gift, you're saving wildlife. Taronga Zoo Sydney is open 9:30am-4:30pm. For more information about planning a visit to Taronga Zoo Sydney or to purchase your tickets online for 20% off, visit https://taronga.org.au/sydney-zoo