Posted on 01st August 2023 by Media Relations
The Elephant paddock at Taronga Western Plains Zoo will be the place to be on Saturday, August 12 with an array of special activities planned for World Elephant Day!
The Zoo is home to seven Asian Elephants, including five-year-old Kanlaya, six-year-old Sabai and their mothers Porntip and Thong Dee.
Keeper Savannah Mantell said World Elephant Day was an important day to raise awareness of the plight of elephants in the wild.
"Our elephants here at Taronga Western Plains Zoo are ambassadors for their wild counterparts, helping us educate people about this incredible endangered species," she said.

"The rapid rate of decline in wild elephant populations comes as a result of loss of habitat and human elephant conflict, with elephants around the world now limited to just 15% of their historical range.

"Our elephants are also crucial to the regional conservation program in Australasia, ensuring we have a genetically diverse insurance population within our zoos."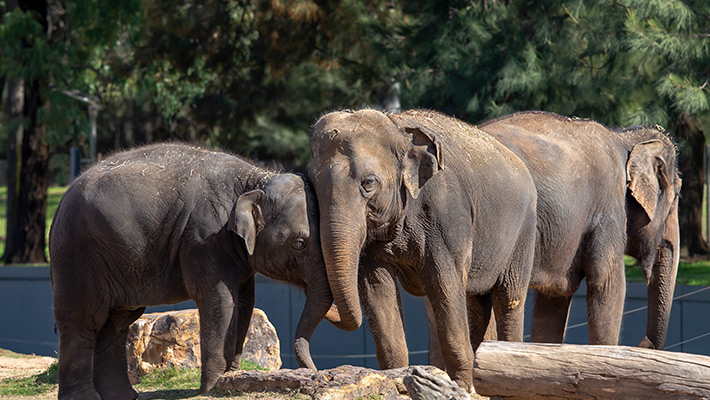 On Saturday, August 12, visitors can enjoy a special World Elephant Day Enrichment Keeper Talk, where they'll be able to see elephants socialising with other individuals, foraging for food or wallowing in mud and dirt – just as they would in the wild.
There'll also be a showcase of educational objects including training tools, teeth, food samples, and maybe even a poo or two!
There'll be instant prize giveaways for the keen listeners out there, while the Zoo's two cafés will be selling special World Elephant Day cookies.
Taronga is a not-for-profit, meaning that every dollar spent at the Zoo or online has the power to protect wildlife like elephants.
Taronga supports multiple organisations and their efforts to restore habitats for wild elephants and educate people on how to live alongside this amazing species, including:
Northern Rangeland Trust – working towards sustainable lifestyles for elephants throughout many countries in Africa
International Rhino Foundation – restoring habitats surrounding Way Kambas National Park, directly benefiting the wild population of Sumatran Elephants, as well as rhinos and tigers
Flora and Fauna International – developing long-term strategies to address human-elephant conflict in Pu Mat National Park, one of Vietnam's largest protected area
"We can't wait to see you this World Elephant Day at Taronga Western Plains Zoo," Savannah said.
World Elephant Day is on Saturday, August 12. The World Elephant Day Enrichment Keeper Talk starts at 12 noon at the main Elephant paddock (map reference 9J). Zoo gates open at 8.30am with access to the circuit from 9am.
Taronga is not-for-profit, so whether you visit, stay the night, donate, become a Zoo Parent, book an unforgettable behind-the-scenes experience or buy a gift for a loved one, every dollar you spend has the #powertoprotect
Meet our Elephants
Gung – 'prawn' in Thai
Born: July 2000
Gung arrived at Taronga Zoo Sydney in November 2006 as a potential breeding bull for the Asian Elephant conservation breeding program. Gung moved to Dubbo in 2018. He has sired four calves in his lifetime: Luk Chai, Tukta, Sabai and Jai Dee. Gung was the first successful natural breeding bull in Australia. Luk Chai is himself now a successful breeding bull, making Gung a grandfather! At 23 years old, Gung currently weighs 4900kg but has the potential to reach 5500kg in his later years.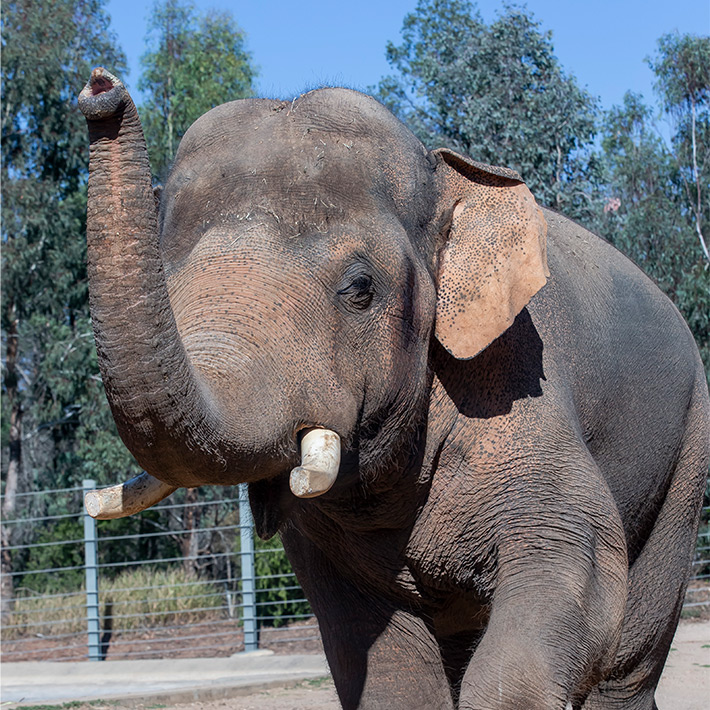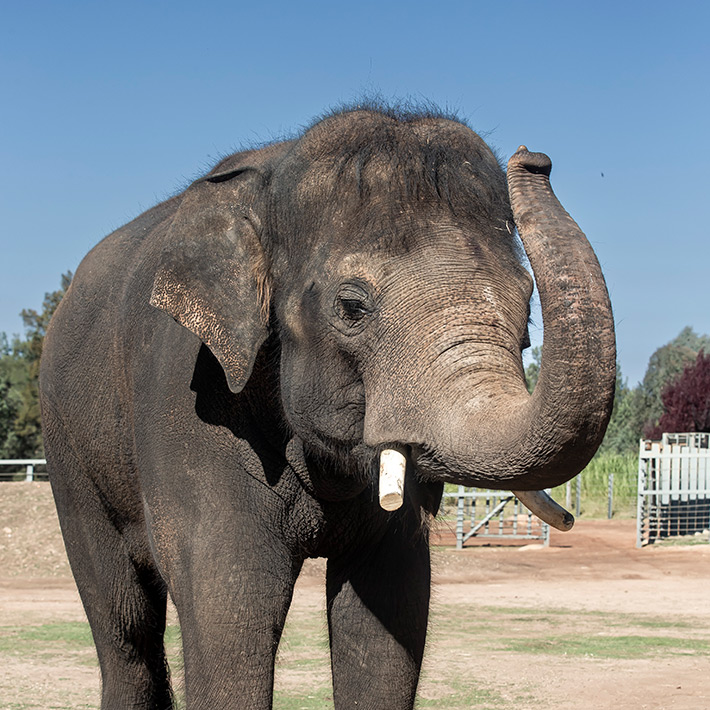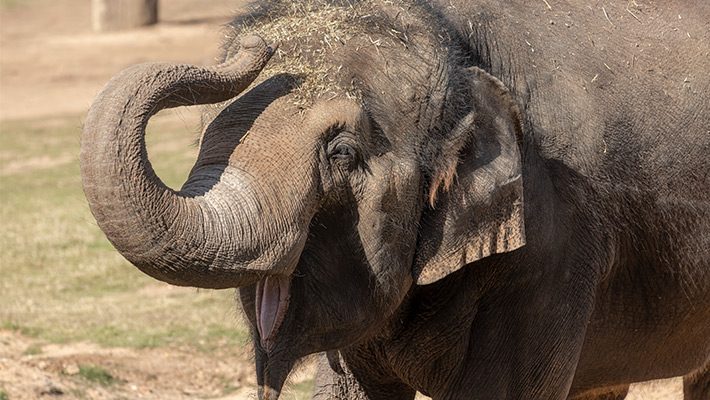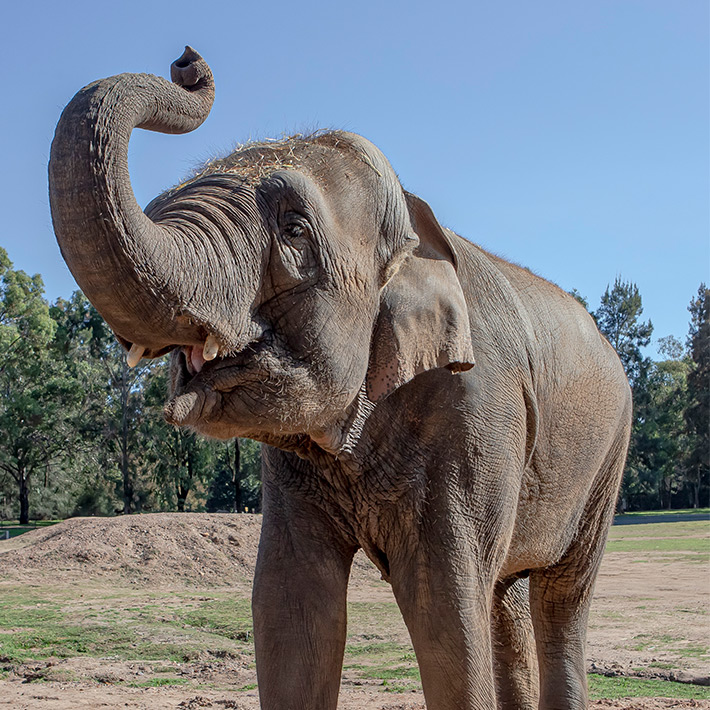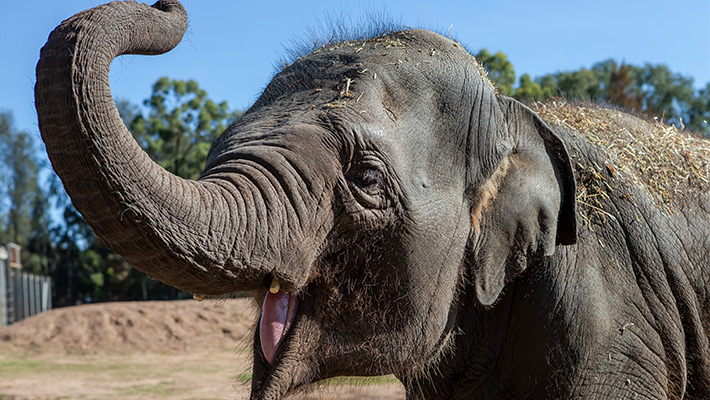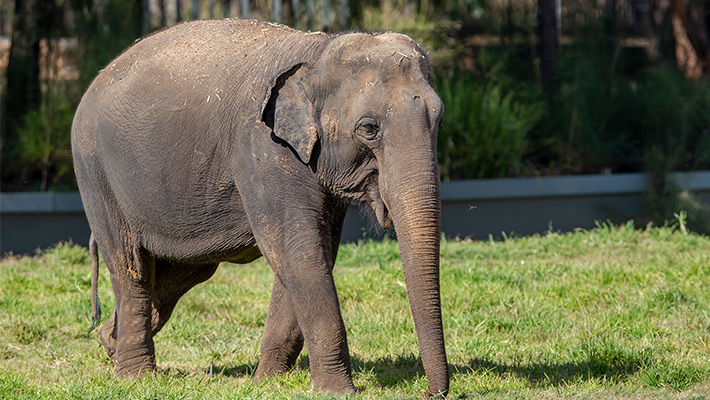 Pathi Harn – 'miracle' in Thai
Pathi Harn was born at Taronga Zoo Sydney to dam Porntip and sire Bong Su (Melbourne Zoo). Pathi Harn was the first calf to be born by artificial insemination at Taronga Zoo. In 2015, he relocated to Dubbo with mum Porntip, as well as Thong Dee and her calf Luk Chai. Pathi Harn spent a lot of his time with Luk Chai as the two bulls grew up together, playing and learning, and now he spends most of his days with Luk Chai's younger brother, Sabai.
Sabai – 'happiness' in Thai
Sabai is the first elephant to be born at Taronga Western Plains Zoo and was naturally conceived from dam Thong Dee and sire Gung. Sabai is a very playful elephant and enjoys sparring with the other bulls. He spent most of his early years learning and playing with his older brother Luk Chai before Luk Chair moved to Melbourne Zoo. Now he spends his time with Gung and Pathi Harn, playing and learning from older bulls.
Porntip – 'gift from heaven' in Thai
Born: 1992
Porntip arrived at Taronga Zoo Sydney in 2006 and moved to Dubbo in 2015. She has had two calves that were both conceived through artificial insemination, Pathi Harn in 2010 and Kanlaya in 2018. Porntip is the oldest elephant here at Taronga Western Plains Zoo, and definitely the hairiest!
Thong Dee – 'Golden' in Thai
Born: 1997
Thong Dee arrived at Taronga Zoo Sydney in 2006 and moved to Dubbo in 2015. She was the first elephant to give birth in Australia. Through natural breeding Thong Dee and Gung welcomed Luk Chai in 2009 and Sabai in 2016. With Luk Chai recently siring not one, but three calves at Melbourne Zoo, Thong Dee is now officially a grandmother!
Kanlaya – 'Beautiful lady" in Thai
Born: 14/06/2018
The youngest of the elephants here at Taronga Western Plains Zoo, Kanlaya was the first female to be born in Dubbo, to dam Porntip and sire Putra Mas (Perth Zoo) via artificial insemination. Kanlaya spends most of her time playing, exploring and learning from the older elephants in the herd. She is quite independent now and has recently started to enjoy pushing and playing with logs – you can often find her trying to use one as a balance beam!
Anjalee – 'Gracious gift' in Sinhalese
Born: 23/08/2006
Anjalee moved from Auckland Zoo to Taronga Western Plains Zoo on the 8th of March 2022, in the hopes of naturally breeding her with one of the breeding bulls here in Dubbo. Anjalee has fit into the female herd group extremely well and has also spent time with the three bulls on different occasions. We are always seeing new personality traits from Anjalee, and it has been interesting to watch how confident she is meeting new elephants such as the bulls, and her love of play with the other elephants. She has a lot of energy and enjoys participating in any social activities such as wallowing, swimming and sparring.