South Africa, home to over 95,000 known species
Did you know South Africa is home to 80% of the world's Rhino population? It's also home to approximately 2,000 of the critically endangered Black Rhino. Did you know that rhinos are an ancient species that have existed on Earth for over 50 million years?
Due to the poaching of these magnificent animals, they are predicted to become extinct in our lifetimes. When you visit one of South Africa's game reserves, your visit helps to fund conservation and anti-poaching efforts. In addition to the land animals, the seas are home to around 2,000 marine species that visit South African waters throughout the year including whales, dolphins, seals, Great White Sharks, and the endangered African Penguin. 
Travelling Consciously for wildlife
When travelling, did you know you should turn your data roaming off when on Safari in South Africa? Do you know petting wild animals is an ethical no-no when travelling overseas? 
Understanding what to look for in ethical tourism locations will help you make informed choices when traveling abroad. Our partnership aims to empower you to critically evaluate tourism operators when visiting areas with abundant wildlife. By providing travel trips below, South African Tourism sets out to support your planning so that one day you can see these magnificent animals safely in the wild!
Empower me on how to travel ethically and responsibly with wildlife
DO:

See animals in their natural habitat – like on a South African safari 
Take part in meaningful conservation initiatives. In South Africa, you can participate in wild rhino notching to help protect the species 
Support credible Sanctuaries and Rehabilitation centres – here are some ways to how: 

They are recognised as such by a credible organisation 
There's no commercial exploitation of animals 
The animals aren't being coerced or forced to participate in an activity 
The animals can move away or be out of sight of visitors and other animals 
The animals are not required to do anything that is unnatural behaviour 
The animals can act and behave naturally whilst in captivity 
The welfare of the animals supervised by a licensed veterinarian 
There is written policy for conservation and/or an education program

Ask questions – if a facility has many baby animals, where will they end up? They should either be released into the wild, relocated as part of a recognised conservation program or have a home for life at the facility. 
AVOID:

Riding wild animals like elephants 
Watching performing animals demonstrating unnatural behaviours 
Supporting organisations which allow touching of any infant wild animals such as cub petting 
Supporting organisations which allow touching of predators  
Walking with predators or elephants 
Win a trip to South Africa
Thank you to everyone who entered this competition. The competition has now closed and the lucky winner will be notified on 20 February 2023. 
What better way can South Africa share the importance of conservation for their native animals, than to invite two adults and two children to immerse in meaningful conservation right in the heart of South Africa! South Africa ranks as the third most biodiverse country in the world due to its species diversity and diverse ecosystems including deserts, wetlands, bushveld, grasslands, mountains, and subtropical forests.
Please note: This footage was provided by South African Tourism and depicts the whole of South Africa as a destination. It does not represent the prize. 
The South African Experience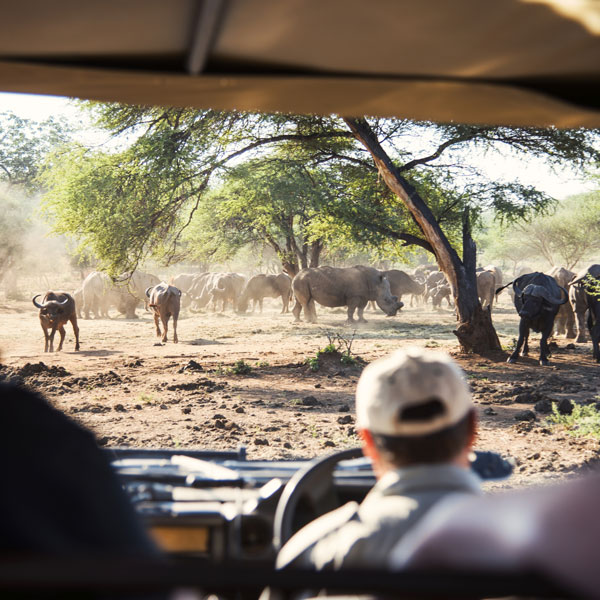 Discover the extraordinary beauty of South Africa which is unlike any other, and participate in a life-changing rhino conservation initiative.
This experience is for two adults and two children (under 12 years old) for 7 days and 6 nights, enjoying the comforts of 4-star accommodation.
Take in the iconic Cape Town – its spectacular mountain ranges, including the famous Table Mountain, sweeping beaches and nature reserves teeming with wildlife, before travelling to Kwandwe Game Reserve, where you will spend three nights witnessing African wildlife in their natural habitat on safari, participating in rhino tracking and learning about the habits of this critically endangered species.
Full Trip Description
7 days and 6 nights South African Safari and Experience  
Please note: This package is for 2 adults and 2 children (under 12 years old)*
Includes:  
International flights from Australia to South Africa 
Domestic flights in Australia and South Africa
Return airport transfers Cape Town 
3 nights Cape Town – 4+star accommodation B&B 
Transfers to and from Kwandwe Game Lodge
3 nights Kwandwe Game lodge
Activities include: 
Half Day Trip of Cape Town & Table Mountain 
See landmarks such as the Castle of Good Hope, City Hall, Grand Parade and St. George's Cathedral - the district of Nobel Peace Laureate Archbishop Desmond Tutu - and pass by Company Gardens and the colourful houses of the Malay Quarter Bo-Kaap.
Half Day Private Cape Peninsula Tour
Bring your camera; you're headed for Cape Point at the South Western tip of the Cape Peninsula, and some of the most spectacular views in the world. The drive there is just as inspiring, passing steep mountains, secluded coves and sweeping beaches, villages and seaside communities.
Tour along the Atlantic coast, passing through Sea Point and Camps Bay with its glorious views of the Twelve Apostles to the Cape Point Nature Reserve, comprising over 17,300 acres of indigenous fauna and flora including baboons, Rhebok, Cape Mountain zebra, Bontebok and the elusive Eland. The reserve is also one of the world's largest breeding grounds for tortoises.
Birdwatchers, too, will find many fine species to observe. Then return to Cape Town by way of Simon's Town, where you will visit the African Penguin colony at Boulders Beach. 
3 nights Kwandwe Private Game Reserve staying at ECCA lodge or similar – fully inclusive of all meals, game drives and activities  
Start and end each day with safari game drives, seeing African animals in their natural habitat
Participate in a RHINO MONITORING EXPERIENCE – a critical conservation practice. Spend 3 - 4 hours tracking rhinos with a rhino monitoring specialist by safari vehicle. Learn about the habits of this threatened species, the issue of rhino poaching as well as Kwandwe's own conservation efforts. 
http://www.kwandwe.com/
http://www.kwandwe.com/ecca-lodge/
http://www.kwandwe.com/families/
Trip exclusions
Excludes: 
Travel Insurance 
Items of a personal nature 
Trip can't be redeemed for cash 
Travel period – 01 May - 30 September 2023 or 01 May – 30 September 2024 
Trip is non-transferrable  
Please note: This package is for 2 adults and 2 children (under 12 years old) - most lodges won't allow children under 6 to go on game drives, participation under the age of 6 is at the discretion of the operators. Please note, anyone over the age of 12 years is considered an adult.  
Adventure World
Who is Adventure World?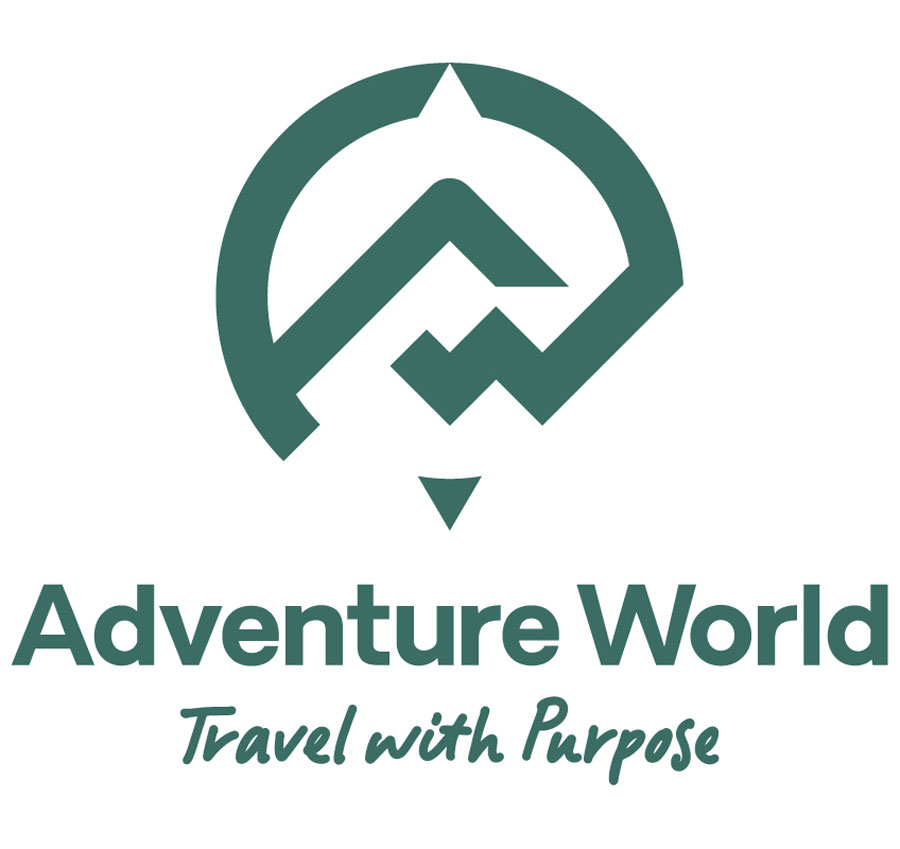 Adventure World is an established and passionate group of global adventurers. We cater to travellers that want to holiday on their own terms – and not just follow the crowd – by curating innovative itineraries that engage, entertain, and enlighten. Travelling with us is about deciding not only the when and where, but the how, with our knowledgeable Destination Experts crafting authentic and ethical adventures that awaken awe and create connection. 
Adventure World, is a member of The Travel Corporation family of brands, has a robust sustainability strategy: How We Tread Right (HWTR), we set specific and measurable goals to address our carbon footprint. To determine each trips carbon footprint, we have developed a Trip Carbon Calculator. The calculator accounts for emissions on a per passenger basis for all included transport, accommodations and meals. It calculates the average carbon footprint per passenger.
Travel With Purpose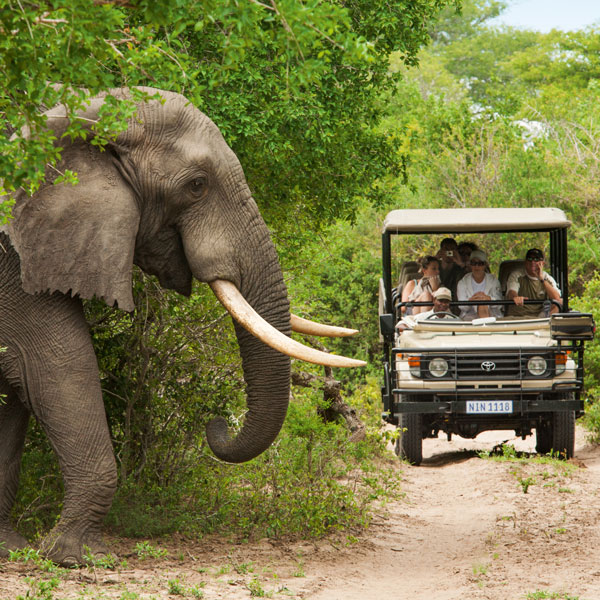 Our passion for personalising travel is matched only by our unyielding determination to ensure it's done in a responsible way, by providing ethical experiences that celebrate and conserve heritage and culture, create socio-economic benefits for communities, protect wildlife, restore marine life and the natural world. 
Find out more about Adventure World and their trips here. 
Our Partnership with South African Tourism  

Taronga is excited to partner with South African Tourism to educate adventurers on ethical tourism with respect to wildlife. Through the partnership we'll continue to share helpful tips, things to look out for and ways you can make a positive impact towards wildlife welfare and conservation.