Living side by side with Africa's incredible animals isn't always easy. Support women in northern Kenya with a wildlife-friendly source of income.
How it works
Northern Kenya is as wild as wild gets and a long way from Taronga's two Zoos. However, this region is facing its worst drought in six decades, leaving people, livestock and wildlife desperately competing for survival, and there is something we can do to help.
You can help make a difference to Kenya's people and wildlife by purchasing these handcrafted beads online or at our retail stores at Taronga Zoo Sydney & Taronga Western Plains Zoos Dubbo.
What you can do
Purchase a Beads For Wildlife product at Taronga Zoo Sydney, Taronga Western Plains Zoo Dubbo or on our online retail store
All profits go directly to the women who create the beadwork
This enterprise creates a market for a traditional product allowing communities to live their lives without damaging the local environment through unsustainable means such as charcoal burning and livestock rearing
Everything you need to know
Something special about Africa touches the soul; an astonishing canvas upon which this continent's epic story is written. Africa is not only home to many of the world's most fascinating and iconic wildlife, but also some of the most endangered. The sweeping savannahs are unique, a place where large predators live alongside huge herds of grazing herbivores.
African wildlife is so diverse. Each animal has different physical and behavioural adaptations to help them survive in their homeland. Yet, human-wildlife conflict is a leading cause of the decline of wildlife populations and contraction of their space throughout Africa. We need to find a way for humans and wildlife to coexist, and the solution lies within communities.
He is an ambassador for African wildlife.
Taronga's Keepers are committed to making a difference to African Wildlife. "I love seeing people's faces light up when they meet a Giraffe and know that they will remember it forever and have a greater appreciation for wildlife because of it."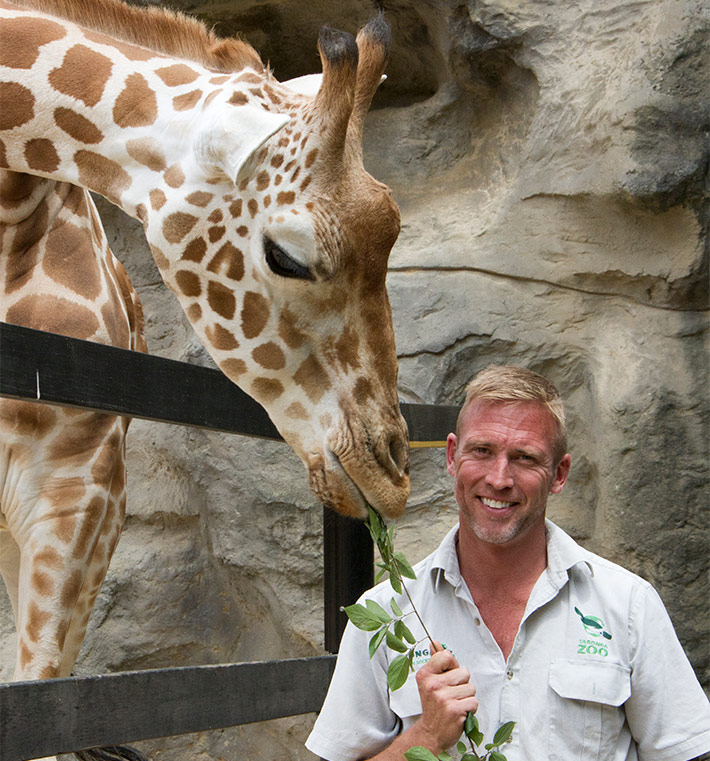 Every step he makes protects African wildlife.
Taronga supports rangers in the Biliqo-Bulesa conservancy of the Northern Rangelands Trust in Kenya. These rangers are at the frontline carrying out anti-poaching activities and wildlife monitoring.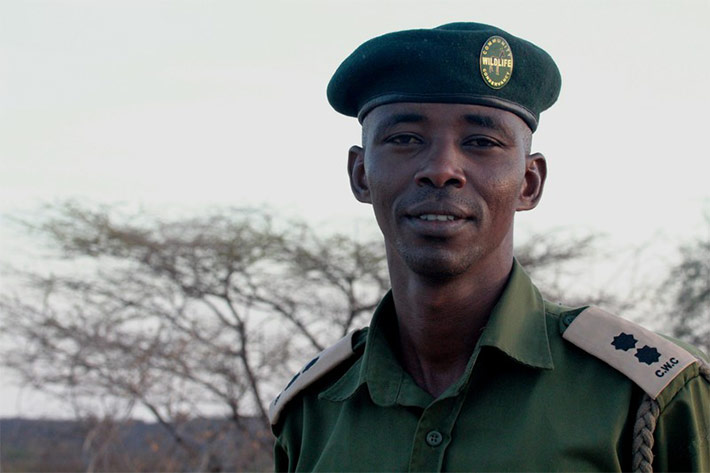 Every bead she threads helps her family and African Wildlife.
Beadwork is a part of everyday life for the women of northern Kenya. Our Beads for Wildlife campaign provides these women with a reliable income that doesn't impact African wildlife.
Every piece you buy helps African wildlife.
Buy your own beadwork today. Every Beads for Wildlife purchase provides a woman in northern Kenya with a reliable income that doesn't impact African wildlife.