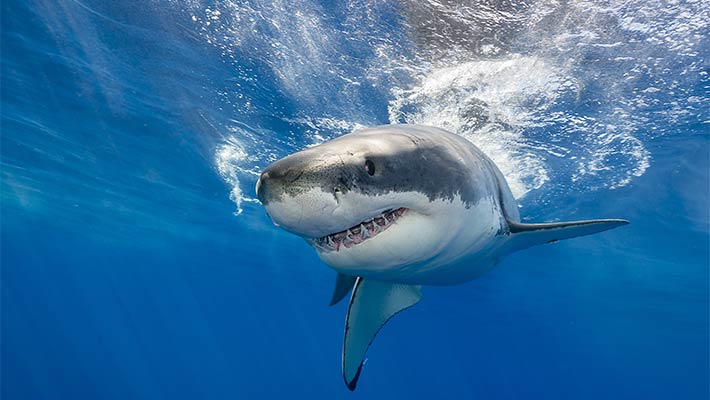 Analysing the data
All shark attack cases that are reported undergo a comprehensive review of the circumstances and available details.
Find out more about the criteria for inclusion and the process behind classifying data.
More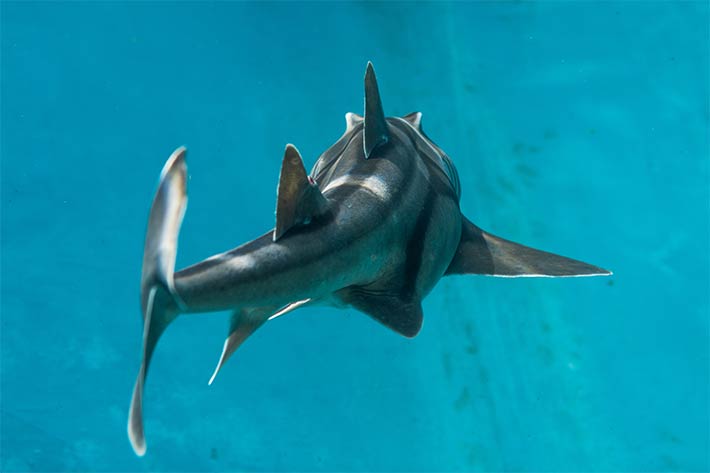 Publishing this information
Any use of this information in any publication must contain appropriate accreditation to the Australian Shark Attack File, Taronga Conservation Society Australia, and cannot be used for commercial purposes without express permission of Rodd Stapley and Taronga.
This database is dynamic and regularly updated (e.g. numbers of recorded attacks and their outcomes are subject to change reflecting the new information available and new cases as they occur).
Contact us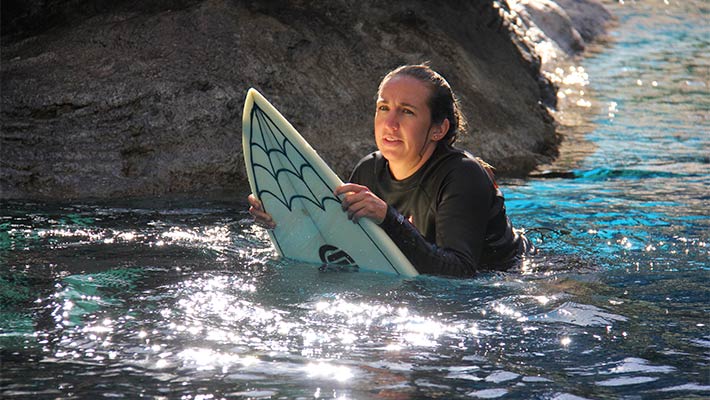 Extra resources
From tips for swimming safely to understanding a shark's behaviour, find out everything you need to know from our resource hub.
More
View the report statistics
| State | Unprovoked Cases Recorded | Fatal | Injured | Uninjured |
| --- | --- | --- | --- | --- |
| NSW | 5 | 1 | 3 | 1 |
| QLD | 0 | 0 | 0 | 0 |
| SA | 0 | 0 | 0 | 0 |
| WA | 7 | 0 | 5 | 2 |
| VIC | 0 | 0 | 0 | 0 |
| TAS | 0 | 0 | 0 | 0 |
| NT | 0 | 0 | 0 | 0 |
| Total - Unprovoked | 12 | 1 | 8 | 3 |
| Total - Provoked | 3 | 0 | 2 | 1 |
| Total - All Cases | 15 | 1 | 10 | 4 |
| State | Unprovoked Cases Recorded | Fatal | Injured | Uninjured |
| --- | --- | --- | --- | --- |
| NSW | 8 | 2 | 4 | 2 |
| QLD | 5 | 2 | 1 | 2 |
| SA | 1 | 0 | 1 | 0 |
| WA | 7 | 3 | 3 | 1 |
| VIC | 1 | 0 | 1 | 0 |
| TAS | 0 | 0 | 0 | 0 |
| NT | 0 | 0 | 0 | 0 |
| Total - Unprovoked | 22 | 7 | 10 | 5 |
| Total - Provoked | 4 | 1 | 1 | 2 |
| Total - All Cases | 26 | 8 | 11 | 7 |
| State | Unprovoked Cases Recorded | Fatal | Injured | Uninjured |
| --- | --- | --- | --- | --- |
| NSW | 7 | 0 | 5 | 2 |
| QLD | 8 | 0 | 7 | 1 |
| SA | 0 | 0 | 0 | 0 |
| WA | 2 | 0 | 2 | 0 |
| VIC | 0 | 0 | 0 | 0 |
| TAS | 0 | 0 | 0 | 0 |
| NT | 0 | 0 | 0 | 0 |
| Total - Unprovoked | 17 | 0 | 14 | 3 |
| Total - Provoked | 6 | 0 | 6 | 0 |
| Total - All Cases | 23 | 0 | 20 | 3 |
| State | Unprovoked Cases Recorded | Fatal | Injured | Uninjured |
| --- | --- | --- | --- | --- |
| NSW | 9 | 0 | 7 | 2 |
| QLD | 3 | 1 | 2 | 0 |
| SA | 0 | 0 | 0 | 0 |
| WA | 7 | 0 | 5 | 2 |
| VIC | 1 | 0 | 1 | 0 |
| TAS | 0 | 0 | 0 | 0 |
| NT | 0 | 0 | 0 | 0 |
| Total - Unprovoked | 20 | 1 | 15 | 4 |
| Total - Provoked | 7 | 0 | 5 | 2 |
| Total - All Cases | 27 | 1 | 20 | 6 |
| State | Unprovoked Cases Recorded | Fatal | Injured | Uninjured |
| --- | --- | --- | --- | --- |
| NSW | 5 | 0 | 4 | 1 |
| QLD | 3 | 0 | 2 | 1 |
| SA | 0 | 0 | 0 | 0 |
| WA | 6 | 1 | 2 | 3 |
| VIC | 1 | 0 | 1 | 0 |
| TAS | 0 | 0 | 0 | 0 |
| NT | 0 | 0 | 0 | 0 |
| Total - Unprovoked | 15 | 1 | 9 | 5 |
| Total - Provoked | 3 | 0 | 2 | 1 |
| Total - All Cases | 18 | 1 | 11 | 8 |
| State | Unprovoked Cases Recorded | Fatal | Injured | Uninjured |
| --- | --- | --- | --- | --- |
| NSW | 8 | 0 | 6 | 3 |
| QLD | 2 | 0 | 2 | 0 |
| SA | 0 | 0 | 0 | 0 |
| WA | 5 | 2 | 2 | 1 |
| VIC | 1 | 0 | 0 | 1 |
| TAS | 1 | 0 | 0 | 1 |
| NT | 0 | 0 | 0 | 0 |
| Total - Unprovoked | 17 | 2 | 9 | 6 |
| Total - Provoked | 9 | 0 | 7 | 2 |
| Total - All Cases | 26 | 2 | 16 | 8 |
| State | Unprovoked Cases Recorded | Fatal | Injured | Uninjured |
| --- | --- | --- | --- | --- |
| NSW | 14 | 1 | 8 | 5 |
| QLD | 4 | 0 | 1 | 3 |
| SA | 1 | 0 | 1 | 0 |
| WA | 2 | 0 | 2 | 0 |
| VIC | 1 | 0 | 1 | 0 |
| TAS | 0 | 0 | 0 | 0 |
| NT | 0 | 0 | 0 | 0 |
| Total - Unprovoked | 22 | 1 | 14 | 6 |
| Total - Provoked | 11 | 1* | 9 | 1 |
| Total - All Cases | 33 | 2 | 23 | 8 |
* = Fatal case TAS, Maria Island
| State | Unprovoked Cases Recorded | Fatal | Injured | Uninjured |
| --- | --- | --- | --- | --- |
| NSW | 3 | 2 | 1 | 0 |
| QLD | 1 | 0 | 1 | 0 |
| SA | 4 | 0 | 2 | 2 |
| WA | 2 | 0 | 2 | 0 |
| VIC | 1 | 0 | 0 | 1 |
| TAS | 0 | 0 | 0 | 0 |
| NT | 0 | 0 | 0 | 0 |
| Total - Unprovoked | 11 | 2 | 6 | 3 |
| Total - Provoked | 12 | 3 | 8 | 1 |
| Total - All Cases | 23 | 5 | 14 | 4 |
| State | Unprovoked Cases Recorded | Fatal | Injured | Uninjured |
| --- | --- | --- | --- | --- |
| NSW | 3 | 1 | 1 | 1 |
| QLD | 2 | 0 | 2 | 0 |
| SA | 0 | 0 | 0 | 0 |
| WA | 4 | 1 | 2 | 1 |
| VIC | 1 | 0 | 1 | 0 |
| TAS | 0 | 0 | 0 | 0 |
| NT | 0 | 0 | 0 | 0 |
| Total - Unprovoked | 10 | 2 | 6 | 2 |
| Total - Provoked | 4 | 0 | 4 | 0 |
| Total - All Cases | 14 | 2 | 10 | 2 |
| State | Unprovoked Cases Recorded | Fatal | Injured | Uninjured |
| --- | --- | --- | --- | --- |
| NSW | 5 | 0 | 3 | 2 |
| QLD | 1 | 0 | 1 | 0 |
| SA | 1 | 0 | 1 | 0 |
| WA | 5 | 2 | 2 | 1 |
| VIC | 1 | 0 | 1 | 0 |
| TAS | 1 | 0 | 1 | 0 |
| NT | 0 | 0 | 0 | 0 |
| Total - Unprovoked | 14 | 2 | 9 | 3 |
| Total - Provoked | 8 | 0 | 5 | 3 |
| Total - All Cases | 22 | 2 | 14 | 6 |