Will you help save the Corroboree Frog?
Right now, our very own Southern Corroboree Frog is facing an unprecedented crisis with less than 50 adult frogs left in the wild.
Right now, our very own Southern Corroboree Frog is facing an unprecedented crisis with less than 50 adult frogs left in the wild.
The Southern Corroboree Frog really is one of Australia's natural wonders. Living exclusively in our spectacular sub-alpine regions, this tiny frog plays a key role in the unique ecosystem. 
The bright little predators play an important role in controlling ants and other small invertebrates throughout their habitat.
But in the past few decades we have seen the spread of a deadly disease, the likes of which we've never seen before.
By donating today, your gift can: 
Assist with critical research into eradicating building resilience of this iconic Aussie species to chytrid fungus disease
Help Taronga continue its vital Conservation Breeding Program to ensure Southern Corroboree Frogs do not become extinct
Fund future field trips to re-establish frogs lost to the bushfires in Kosciuszko National Park
Join the fight to save the Corroboree Frog before it's too late. With only 50 frogs left in the wild, they need your help urgently today.
Donate online now or call 1300 369 116
All donations of $2 or more are tax-deductible for Australian residents.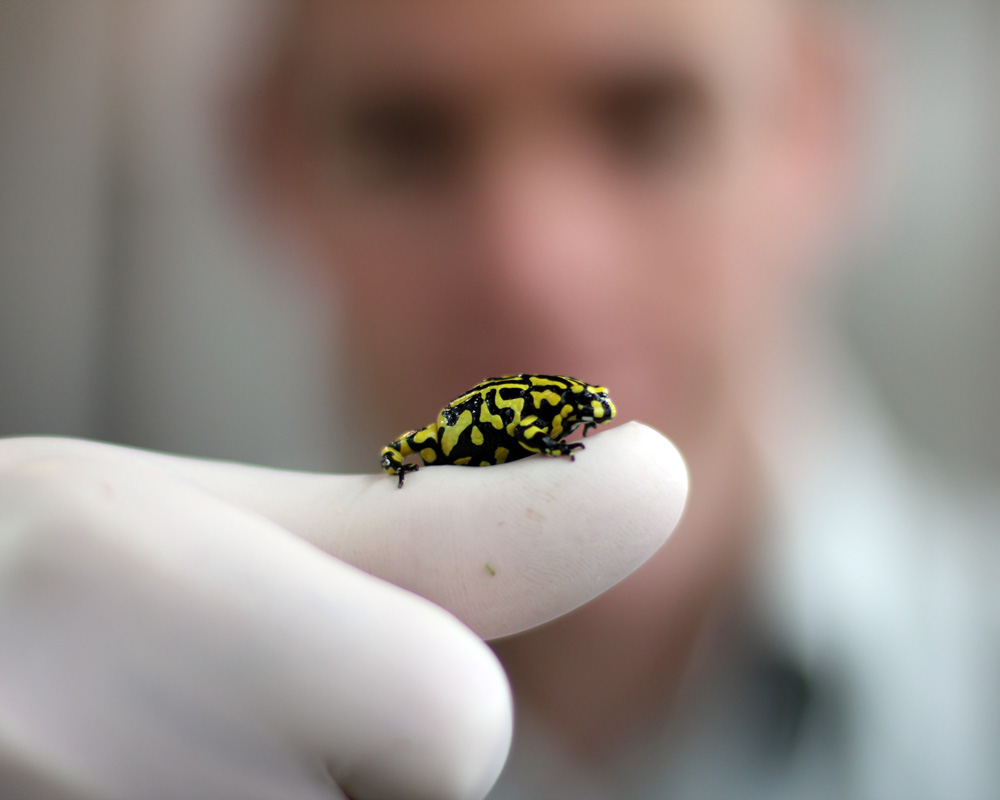 What's the main threat facing frogs?
An infectious disease called Chytrid fungus is contaminating and wiping out frog populations in Australia and world-wide. It's a disease that only affects amphibians because of their permeable skin (so it doesn't hurt humans). The fungus attacks the parts of a frog's skin that have keratin. It prevents them from maintaining a healthy balance of salts and electrolytes, resulting in a cardiac arrest. Since frogs use their skin to breathe, this fungus also makes it difficult for frogs to breathe.
Apart from disease, extreme weather events such as droughts and bushfires have put further pressure on wild populations. All these factors are a deadly combination that is contributing to the decline of many frog species.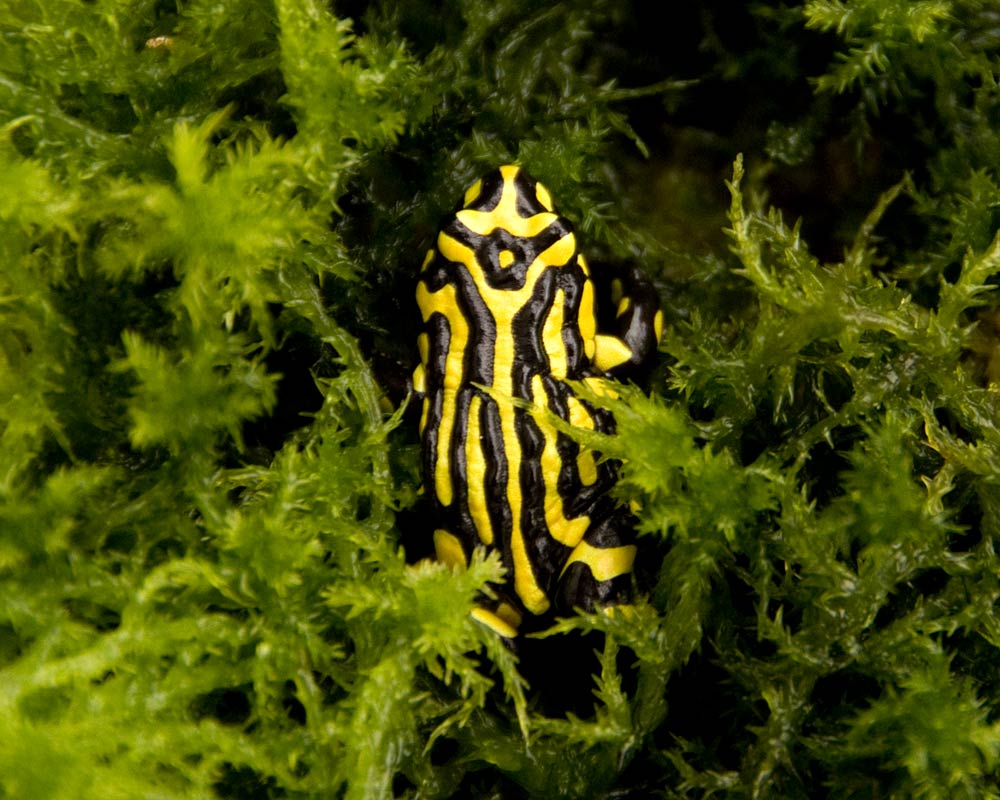 How you can help
Taronga has been working with some of Australia's best and brightest scientists and amphibian keepers to develop our Conservation Breeding Program to save the Corroboree Frog.
With several like-minded partners we have been working to:
Breed large numbers of frogs to be used for reintroduction or conservation research and release thousands of eggs back into the frog's natural alpine habitat to help rebuild numbers
Release frogs into new purpose-built Corroboree Frog enclosures in the Kosciuszko National Park that will keep frogs safe from chytrid fungus and feral animals
Along with the critically endangered Southern Corroboree Frog, Taronga is also working to help save the Northern Corroboree Frog, the Booroolong Frog and Yellow-spotted Bell Frog.
That's why we need your urgent help today. With 6 species of frogs already lost to extinction in the past 40 years we need your help now more than ever.
Your donation can help Taronga bring these Critically Endangered frogs back from the brink. 
Please give generously today.