The illegal wildlife trade is a really important and urgent issue that is happening in our own backyard right now.
And after such a terrible loss from the recent climate events we cannot afford to lose anymore of our unique and extraordinary native species.
Please send your urgent gift to help fight wildlife crime today. By donating today you can help protect native species from trafficking – and suffering.  
Help us save Australian wildlife
Our Australian animals are extraordinary and unique. They've been on this continent for millennia – and most aren't found anywhere else in the world.
Which is why it's beyond devastating to know we've lost more than a billion native animals to catastrophic bushfires and drought. And after all this they are also being lost to the illegal wildlife trade.
This is a multi-billion dollar criminal industry that rips animals from the wild and puts them through horrific cruelty.
Right now wildlife such as black cockatoos, lizards and snakes are being bound up in masking tape and shoved inside water bottles or socks so they can be posted out of Australia. Many of them suffering unimaginable pain.
Trafficking is killing thousands of our Australian animals at a time we can barely afford to lose a single one of them.
Your thoughtful gift today can help protect native wildlife from this horrible trade and keep them safe.
Donate online now or call 1300 369 116
All donations of $2 or more are tax-deductible for Australian residents.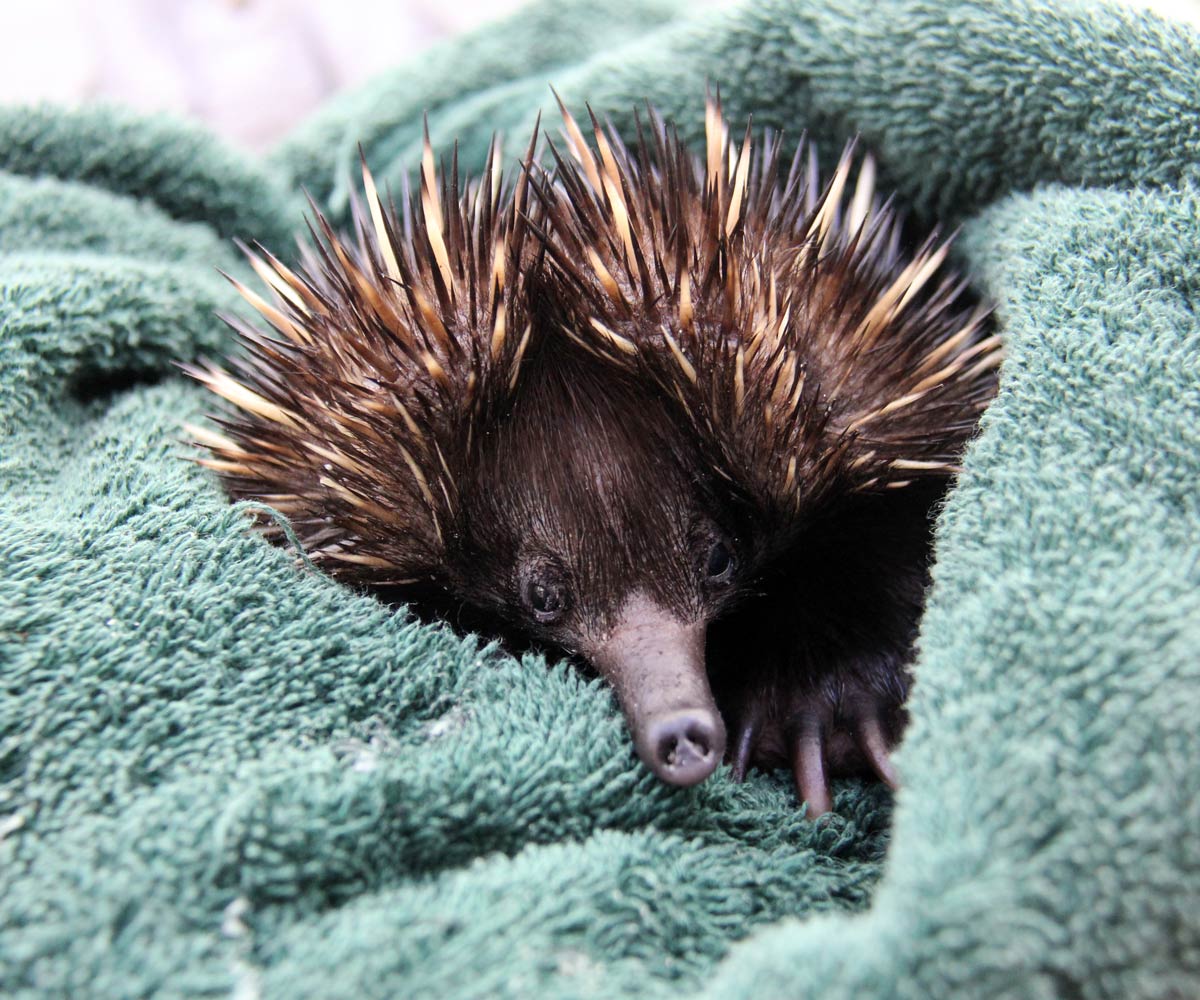 The impact on Australian wildlife
Please give generously
Heartbreakingly, the iconic and unique echidna is a growing target for wildlife traffickers. This one of a kind species can only be found in just two countries in the world – New Guinea and Australia, and they can be worth up to thousands of dollars on the black market as exotic pets.
They are being trafficked in quite significant numbers and being passed off as captive-bred in New Guinea.
It's not just the iconic echidnas of course. In Australia our beloved black cockatoos, squirrel gliders, turtles, snakes and lizards who are also all under huge threat from traffickers.
Our surviving Australian animals are being trafficked right now. And the scale of animals taken will increase sharply when the world's borders re-open.
We're in a race against time. Because traffickers don't stop – even in a pandemic.
These are species that were devastated by last summer's drought and bushfires. Most are unique to this country and if they disappear from Australia, they are gone for good.
Please give today and help keep Australian wildlife safe and stop the deadly wildlife trade.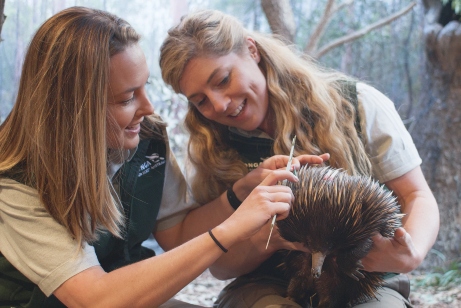 Future hope
For the illegal wildlife trade to continue traffickers often claim the species they are selling are all genuinely captive bred and legal. There's been no way to prove where seized animals come from. Until now.
Right now a revolutionary forensic tool is being developed that will allow border force officials to stop the trafficking of echidnas and Australian animals.
It's called WildEnforce. It will be game changing for wildlife and has the potential to shut down global wildlife crime for good.
The tool analyses keratin; a chemical signature in fur, skin and feathers that can show where the animal has been living by what it's been eating.
Through the keratin in an echidna quill, we can now read with nearly 100% accuracy if an echidna has been bred in captivity or stolen from its home in the wild. And we can even pinpoint where an echidna came from.
This is an amazing achievement for the future of wildlife, but without your help today we can't make this a reality for wildlife.
Your thoughtful support today can make a world of difference for not only Australian wildlife but wildlife around the globe.
Traffickers are threatening the survival of our native Australian animals and the illegal wildlife trade is happening right now in our backyard. Wildlife need your urgent support today if they are to stand a chance against this horrific trade.
Will you help keep Australian animals safe from wildlife traffickers? After losing more than a billion in the bushfires, we can't afford to lose any more.
Please donate today to help protect and keep safe our native animals from the illegal wildlife trade and help stop wildlife crime for good.