Meerkats scuttling across your lap? Yes please! Step inside the exhibit with our Keeper, and sit as the curious meerkats get up close and personal.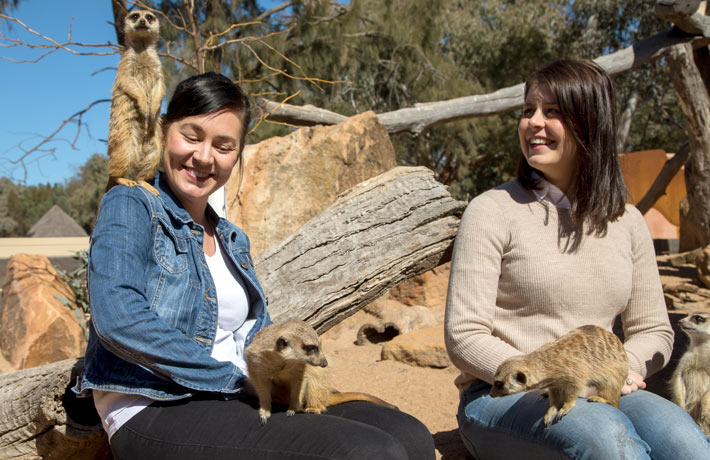 Need to know
$79:00* per person (excludes Zoo admission)
When: 10:10am Tuesdays, Thursdays, Saturdays and Sundays
Must be 10 years old or older
Clothing requirements: covered shoulders, long pants and enclosed footwear
Places are limited - bookings essential (via phone only: (02) 6881 1425)
*Prices are valid from 9 October 2017 - 31 December 2018 and are subject to change without notice.