About
Guests at Taronga Western Plains Zoo can now see firsthand how Taronga cares for an array of animals with previously 'behind-the-scenes' hospital activities now on display to the public at a brand-new Wildlife Hospital.
The new $14.6million hospital opened on 7 December 2022, and was funded by the NSW Government and philanthropic donations.
The new hospital will increase Taronga Western Plains Zoo's capacity to treat and rehabilitate native wildlife, improve its ability to act as first responders in emergencies and play a pivotal role in conservation programs for critically endangered species such as Greater Bilbies, Plains-wanderers, Chuditch and Regent Honeyeaters.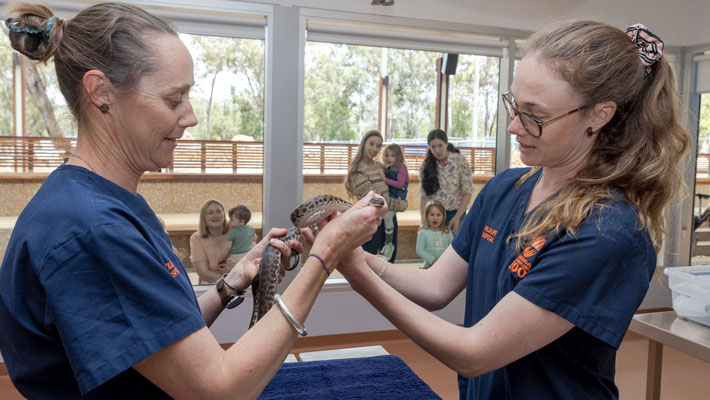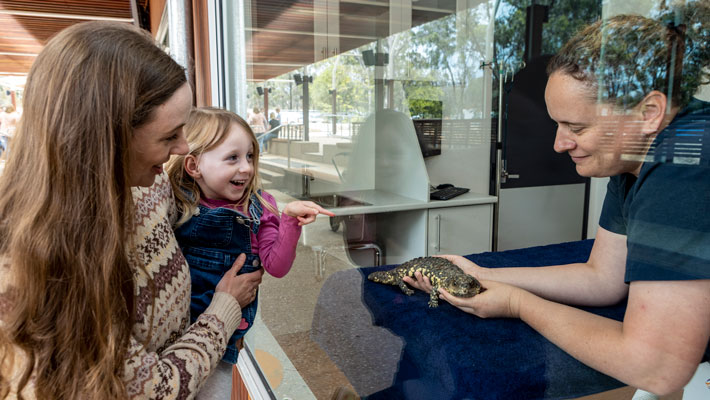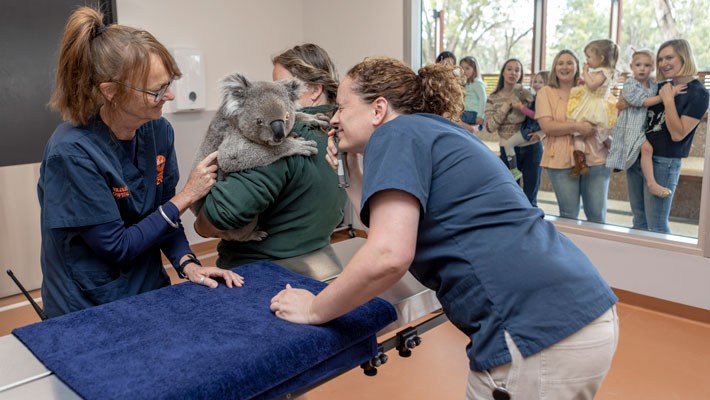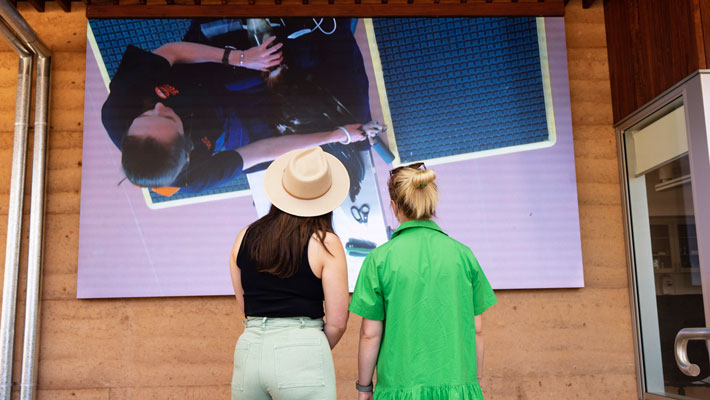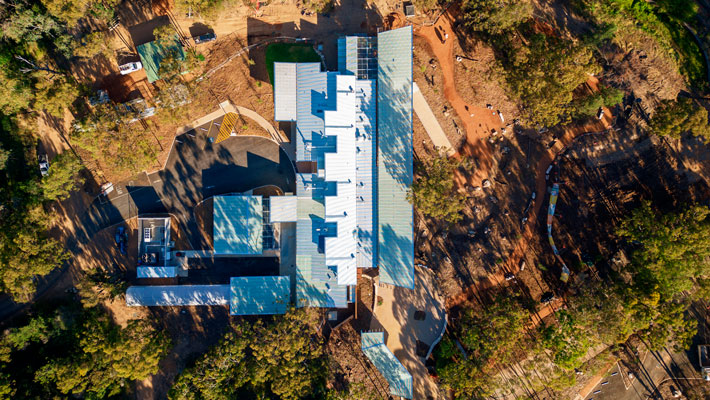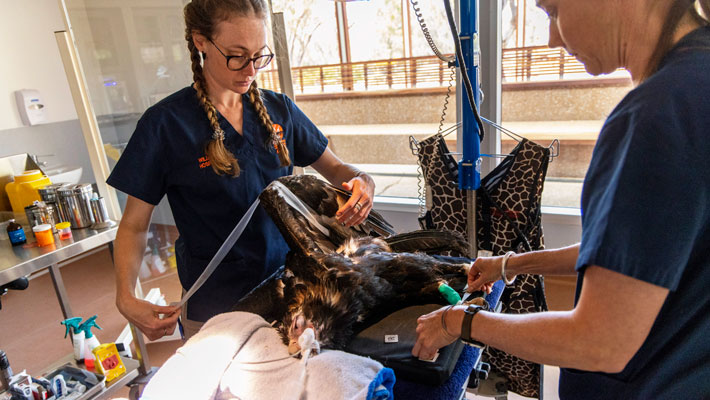 Watch our Vets in action
Previously 'back of house' activities will now be accessible to you and all visitors to the Zoo. View animal surgeries as they take place via windows and TV monitors – a unique offering of education and awareness to our guests on conservation in action, and threats to our precious animals.
Wildlife Treatment & Rehabilitation
Sick and injured native animals like Koalas and raptors are often brought in for treatment from upwards of five hours away from where they were injured – a testament to how vital this facility is in a regional area like Dubbo.
The new wildlife hospital will ensure: 
Increased capacity for treatment and rehabilitation.
Improved first response times.
Specialised equipment for the treatment of burns and dehydration.
Specialised facilities for the treatment of koalas.
Rehabilitation flight tunnel facility to prepare raptors and other birds for release.
Top tips to help injured wildlife
If you ever come across injured wildlife, it's best to follow these top tips: 
Put your own safety first
Check for danger to yourself, others and the animal. Consider your own safety when approaching wildlife that may be injured. Be aware of ongoing danger from roadways, floodwaters and fallen trees and only attempt to rescue animals if it is safe to do so. 
Handle with care
An animal may be semi-conscious and may rouse when you touch it. To protect yourself, wear gloves or use a towel or T-shirt to pick it up.  
Exercise caution
Avoid handling potentially dangerous animals, such as snakes, or animals that carry infectious diseases, like bats. Larger animals such as adult kangaroos or wombats can inflict injuries to people by kicking or biting.  These animals should only be handled by trained wildlife rescuers.
Transport
Transporting animals, even short distances, can be very stressful for them. Help them stay calm by placing them in a cardboard box or pet carrier lined with soft towels. The box should be well ventilated, with air holes in its sides. Pet carriers should be covered with a towel to keep the animal in a darkened environment. If you find more than one animal, keep them in separate boxes. Place the box on the back seat or on the floor away from other passengers, ensuring it is secure and cannot tip over during transport. Keep the car warm (around 26 degrees) and quiet – turn off the music, try not to talk loudly and leave your pets at home. 
Seek expert assistance
Take the animal to the nearest Wildlife Hospital or veterinary clinic or contact a Wildlife Rescue group as soon as you can. If you cannot take the animal to a wildlife hospital immediately, keep it in a warm, quiet and dark place in your home off the floor and do not disturb it. 
Keep your distance
Although they look cute, it's important to remember native wildlife are not pets. It's unlikely they are used to human interaction. They will be stressed by being handled and do not know you are helping them. 
Be aware and observe
Take note of any injuries or signs of illness. For example, was the animal limping, could it fly, or did you notice any bleeding when you found it. These observations are very helpful to the vets and nurses examining the animal on arrival at the hospital and can aid in its treatment.   
Do not offer the animal any food
Providing food for free-living native wildlife is generally not recommended as it can lead to serious, unintended harm. Additionally, if any animal needs treatment under anaesthetic it will need to have an empty stomach. If you must keep the animal overnight, you can leave a small shallow dish of water in its box but don't force it to drink. 
Offer respite
If an animal is not injured, it may be more appropriate to provide temporary respite or shelter to allow them to dry out and recuperate. Try to keep your distance from wildlife, refrain from offering food and keep household pets secure. 
Baby birds
During spring and summer, baby birds who are learning to fly may be found on the ground or sitting low in trees and bushes as they perfect their flight skills. Unless the bird is in immediate physical danger (from pets or vehicle traffic for example), it is often best to keep your distance and observe to see if the parents are providing care to the youngster. Contact a Wildlife Hospital or Wildlife Rescue Group for advice if you are unsure if the bird needs assistance.