About
Guests at Taronga Western Plains Zoo can now see firsthand how Taronga cares for an array of animals with previously 'behind-the-scenes' hospital activities now on display to the public at a brand-new Wildlife Hospital.
The new $14.6million hospital opened on 7 December 2022, and was funded by the NSW Government and philanthropic donations.
The new hospital will increase Taronga Western Plains Zoo's capacity to treat and rehabilitate native wildlife, improve its ability to act as first responders in emergencies and play a pivotal role in conservation programs for critically endangered species such as Greater Bilbies, Plains-wanderers, Chuditch and Regent Honeyeaters.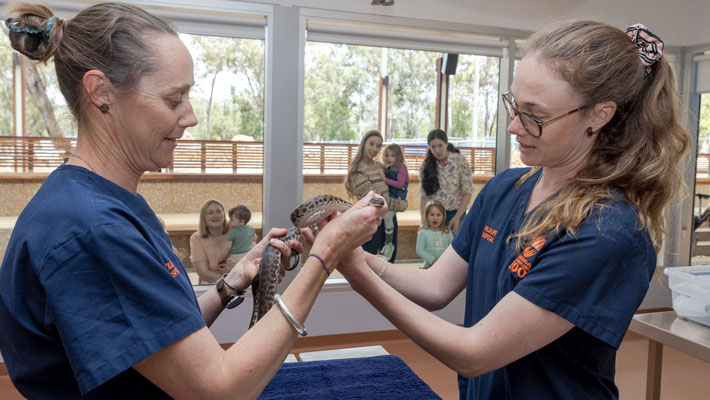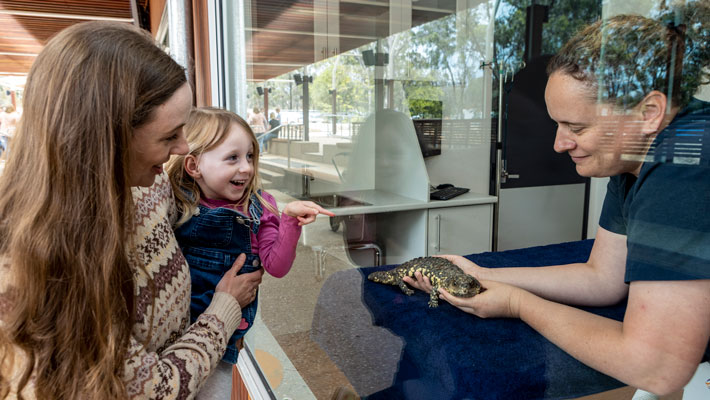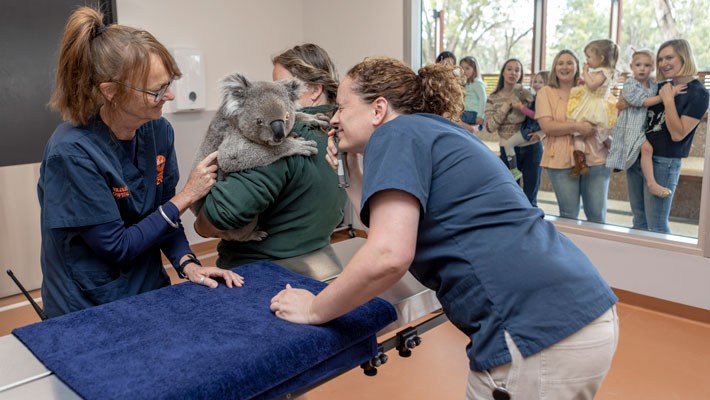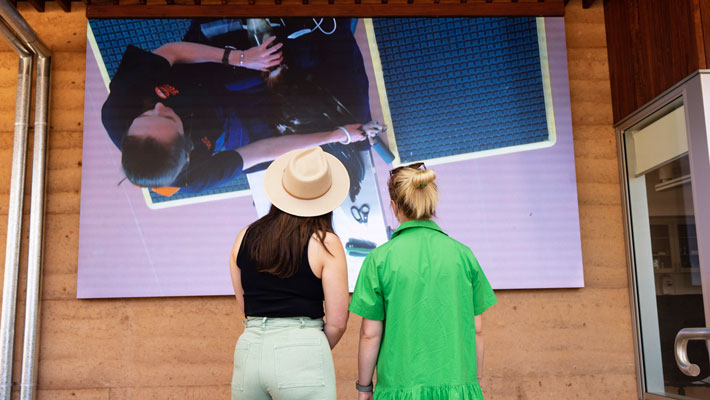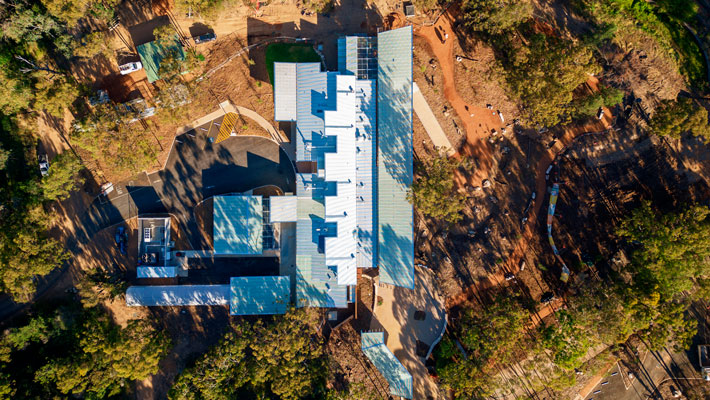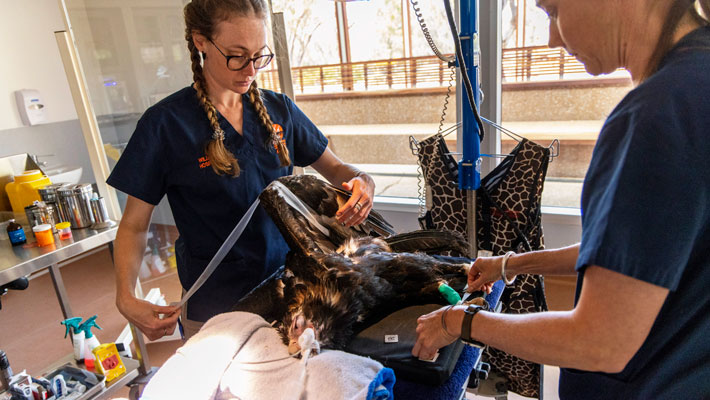 Watch our Vets in action
Previously 'back of house' activities will now be accessible to you and all visitors to the Zoo. View animal surgeries as they take place via windows and TV monitors – a unique offering of education and awareness to our guests on conservation in action, and threats to our precious animals.
Wildlife Treatment & Rehabilitation
Sick and injured native animals like Koalas and raptors are often brought in for treatment from upwards of five hours away from where they were injured – a testament to how vital this facility is in a regional area like Dubbo.
The new wildlife hospital will ensure: 
Increased capacity for treatment and rehabilitation.
Improved first response times.
Specialised equipment for the treatment of burns and dehydration.
Specialised facilities for the treatment of koalas.
Rehabilitation flight tunnel facility to prepare raptors and other birds for release.