Habitat Classrooms
Ignite your students' curiosity in these world's-first classrooms where they are immersed in one of three iconic Australian habitats - woodland, desert or rainforest. As the animals move freely around these unique learning environments, your students will observe natural animal behaviour and engage in authentic inquiry activities.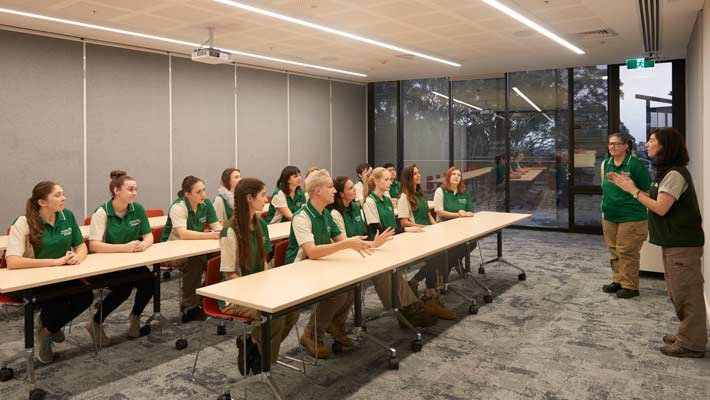 Seminar Rooms
Bright, sleek and engaging, our seminar rooms are the ideal setting for up to 30 senior students, while Taronga's research scientists work in glass-walled laboratories nearby.
With flexible room arrangements and high-end multimedia facilities, these collaborative spaces allow learners to connect with current sustainability and conservation initiatives.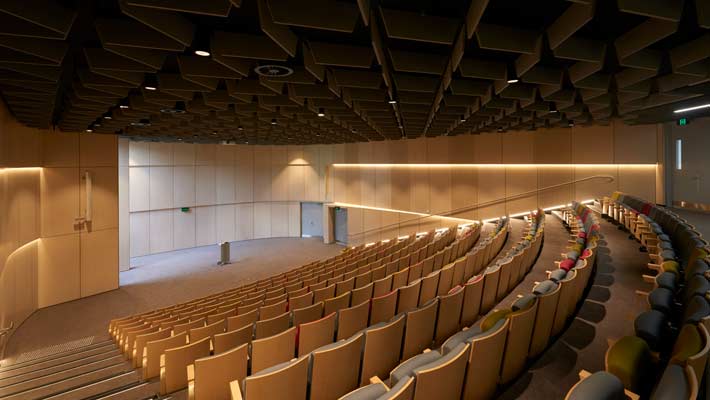 Lecture Theatre
Experience learning on a large scale in our state-of-the-art lecture theatre.
Your students will connect with Taronga experts as they take the stage to share their passion, knowledge and experience in this dynamic learning space.
The colourful and professional theatre holds groups of up to 250 students.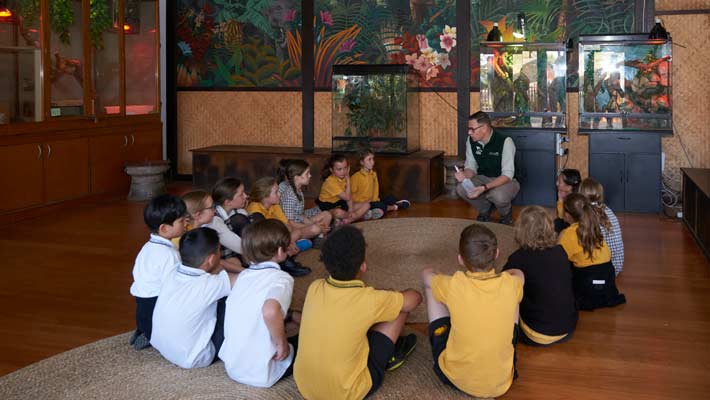 Wild Asia Classroom
Immerse your students in the sights, sounds and smells of Wild Asia in our South-East Asian Village School.
Nestled within the leafy rainforest next to the Asian Elephants exhibit, this purpose-built learning space provides a unique learning experience for a single class of up to 30 students.
Backyard to Bush Amphitheatre
This outdoor Amphitheatre is at the heart of an immersive Australian bush environment.
This rustic natural setting, with its glittering blue Sydney harbour backdrop, allows large groups to embrace the wild and connect with nature during class-time.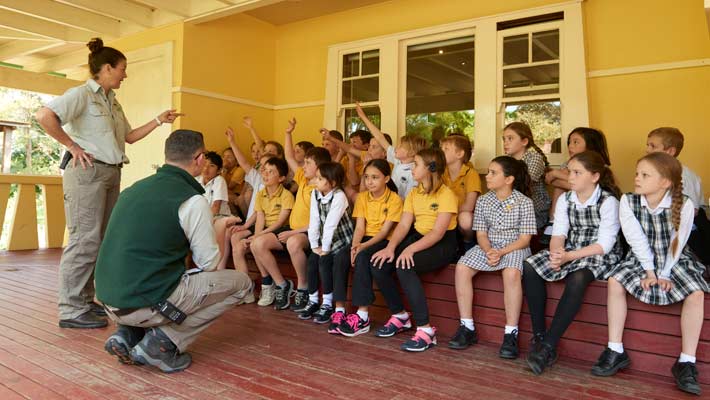 Backyard to Bush House
The Backyard to Bush House is full of everyday living things. We share our homes with many animals; from pets including rabbits and guinea pigs to cockroaches and spiders that hide away in our kitchens. There is even a python that lives in the outdoor loo!
The B2B House provides an amazing opportunity for your students to discover how people and animals can all live sustainably together.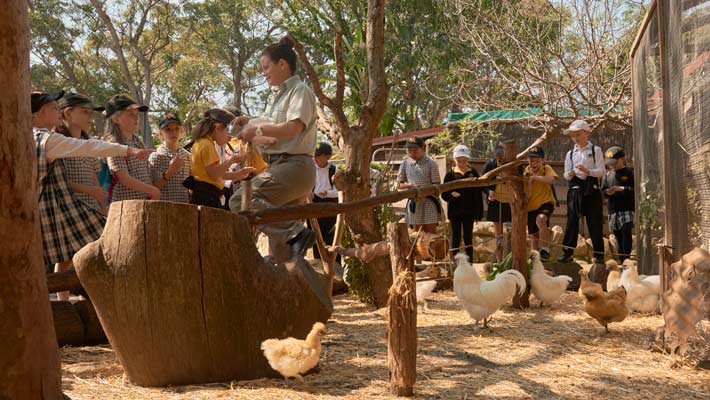 Backyard to Bush Farm
Down on the farm, students can have close encounters with a range of farm animals and learn how people rely on animals for food and other products.
Your students will get down and dirty with hands-on activities and discover how important domestic animals are to our busy lives. They will explore both traditional and new ways of farming in Australia — such as native bee farming.