Habitat Classrooms
These spaces combine cutting edge technology and animal exhibits, giving students a unique opportunity to interact with wildlife. The classrooms are themed around three iconic habitats – a desert, rainforest and woodland environment. In each room, the animals move freely around the space and are conditioned to display natural behaviours.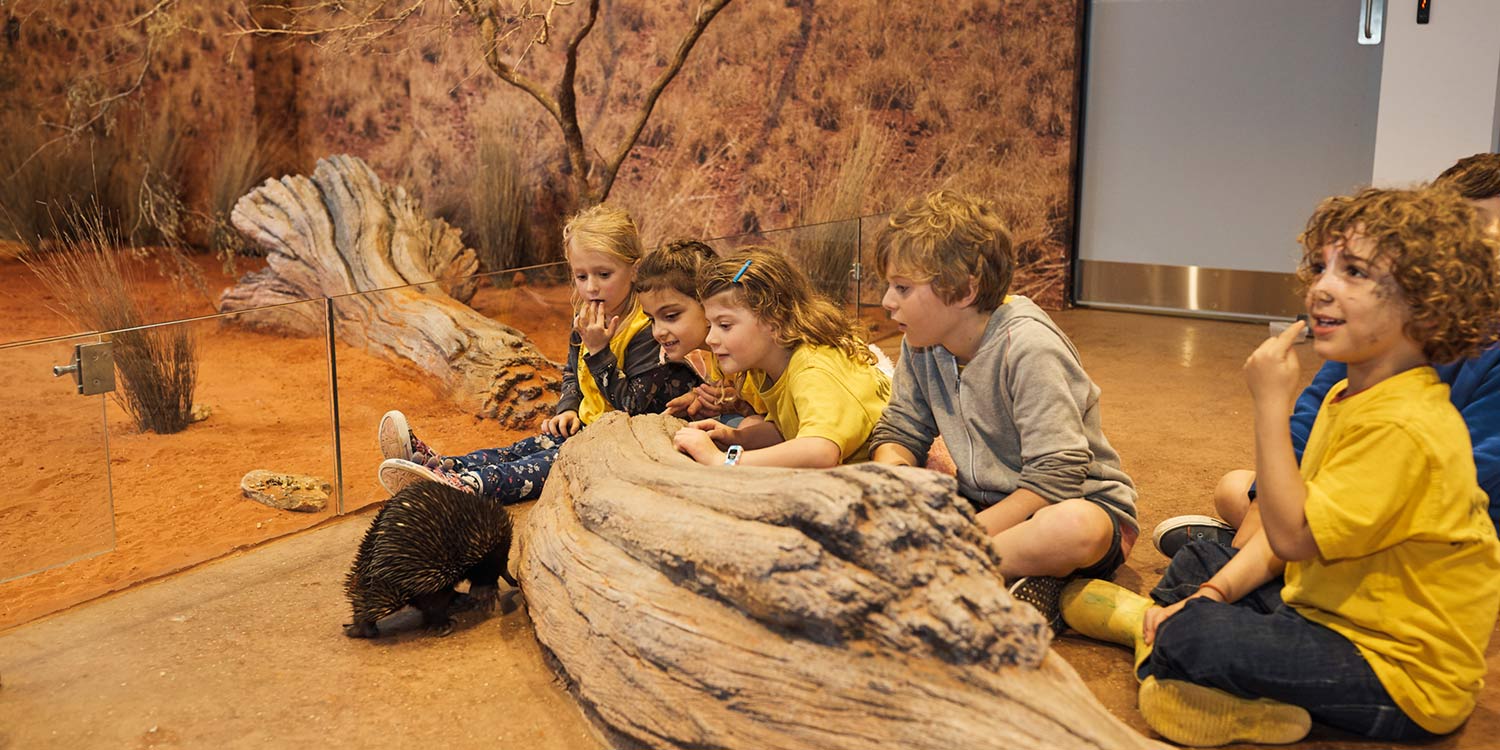 Desert Classroom
With its shocking red sand and busy flock of birds, the Desert classroom allows students to be transported to a location that epitomizes Australia.
With sand beneath their feet, students enjoy the incredible sounds of the circling finches while lizards enjoy the shade provided by the trees.
Termite mounds enhance the feeling of being in an arid landscape and are used as burrows for mammals.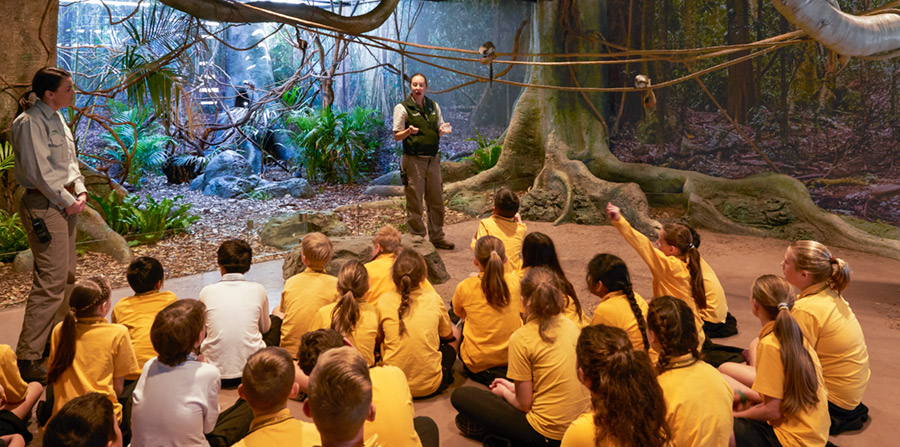 Rainforest Classroom
The only room displaying exotic species, the Rainforest classroom is a sensory overload. The dense foliage achieved through the wall art and natural and artificial trees creates mystery and ensures that animals are not seen upon first entry.
The seamless glass balustrade ensures that the students get an uninterrupted view of the ground dwelling birds and reptiles. Overhead vines enhance the feeling of being in a tropical rainforest and provide pathways for the primates to move within the exhibit and out above the student's space.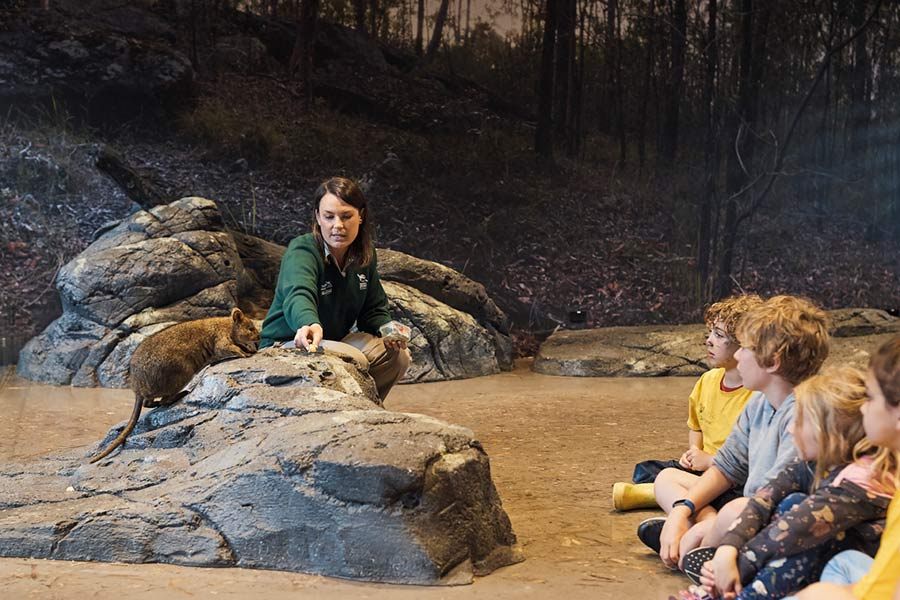 Woodlands Classroom
Themed around a native dry Sclerophyll forest, the Woodland classroom creates a feeling of height with its floor to ceiling trees found in both the wall image and mix of natural and artificial trees in the exhibit space. As the natural light dapples through the trees, it highlights the leaf litter and animals below.
Students are introduced to animals including birds, ground lizards and small macropods. Fallen trees and hollows create habitat for the species as well as opportunity for animal releases. Natural leaf litter on the ground marries the exhibit with the student's dwelling space.
Lecture Theatre
Experience learning on a large scale in our state-of-the-art lecture theatre.
Your students will connect with Taronga experts as they take the stage to share their passion, knowledge and experience in this dynamic learning space.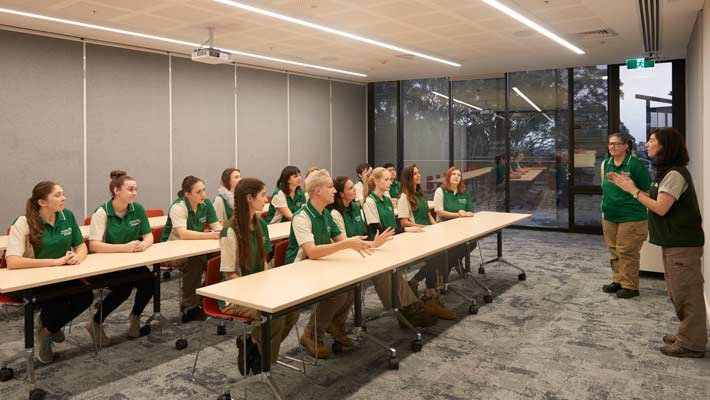 Seminar Rooms
Bright, sleek and engaging, our seminar rooms are the ideal setting for up to 30 senior students, while Taronga's research scientists work in glass-walled laboratories nearby.
With flexible room arrangements and high-end multimedia facilities, these collaborative spaces allow learners to connect with current sustainability and conservation initiatives.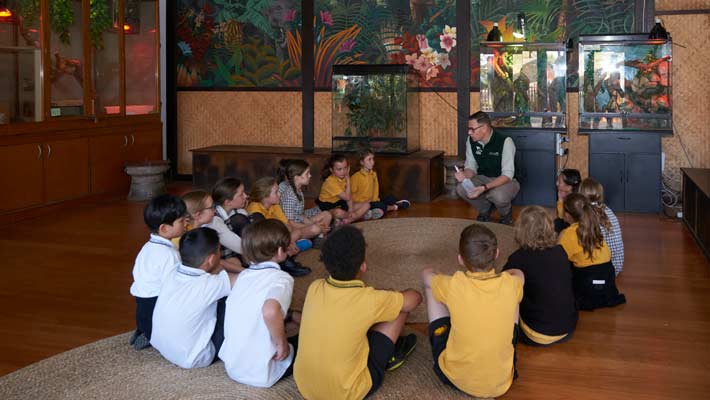 Wild Asia Classroom
Immerse your students in the sights, sounds and smells of Wild Asia in our South-East Asian Village School.
Nestled within the leafy rainforest next to the Asian Elephants exhibit, this purpose-built learning space provides a unique learning experience for a single class of up to 30 students.
Backyard to Bush Amphitheatre
This outdoor Amphitheatre is at the heart of an immersive Australian bush environment.
This rustic natural setting, with its glittering blue Sydney harbour backdrop, allows large groups to embrace the wild and connect with nature during class-time.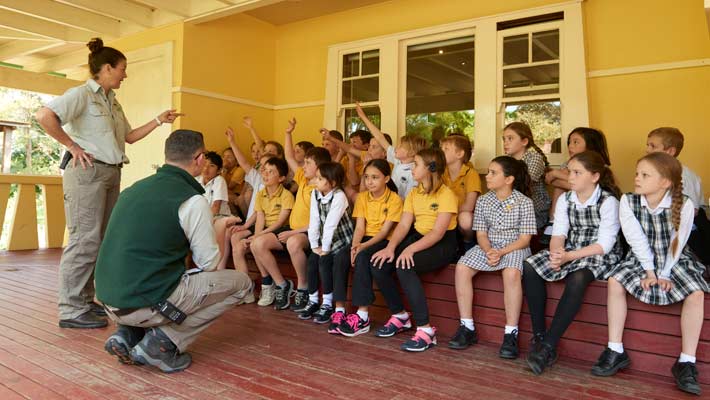 Backyard to Bush House
The Backyard to Bush House is full of everyday living things. We share our homes with many animals; from pets including rabbits and guinea pigs to cockroaches and spiders that hide away in our kitchens. There is even a python that lives in the outdoor loo!
The B2B House provides an amazing opportunity for your students to discover how people and animals can all live sustainably together.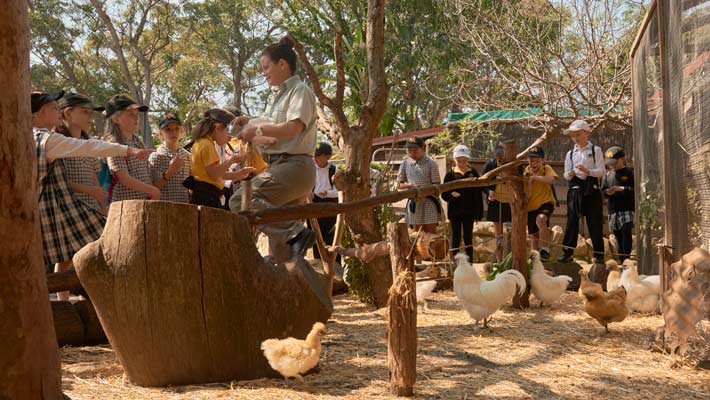 Backyard to Bush Farm
Down on the farm, students can have close encounters with a range of farm animals and learn how people rely on animals for food and other products.
Your students will get down and dirty with hands-on activities and discover how important domestic animals are to our busy lives. They will explore both traditional and new ways of farming in Australia — such as native bee farming.