Episode overview
In the sixth episode of the season, you'll be introduced to the beautiful Nala, an Australian Sea-Lion born at Taronga 10 years ago. Taronga is part of a regional breeding program for the Australian Sea-Lion, an endangered species that is declining in the wild. The main threats to Sea-Lions are dangerous floating debris and overfishing of oceans, which is a huge threat to their food source as well as disruption to breeding areas. In this episode, Nala is introduced to Charlie, a 13-year old Australian Sea-Lion who was rescued as an orphan. Keepers hope that Nala and Charlie will make a good match, and that a Sea-Lion pup won't be too far away.
Also in this episode you'll go behind-the-scenes of Taronga's incredible Reptile House. As well as laying eyes on some very dangerous and poisonous snakes, you'll get to meet Olive, an Olive Python. This gentle, non-venomous species is found across northern Australia. Olive has been suffering from back problems, and so reptile keeper Emma takes her to the Taronga Wildlife Hospital so the veterinary team can investigate. 
Plus, you'll be invited to join a special birthday celebration for one of the zoos oldest residents!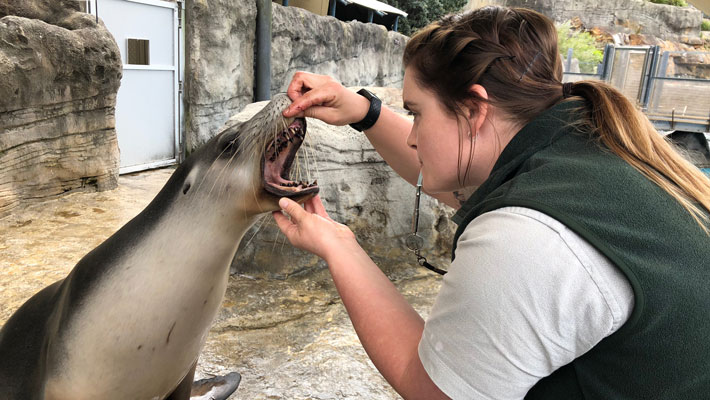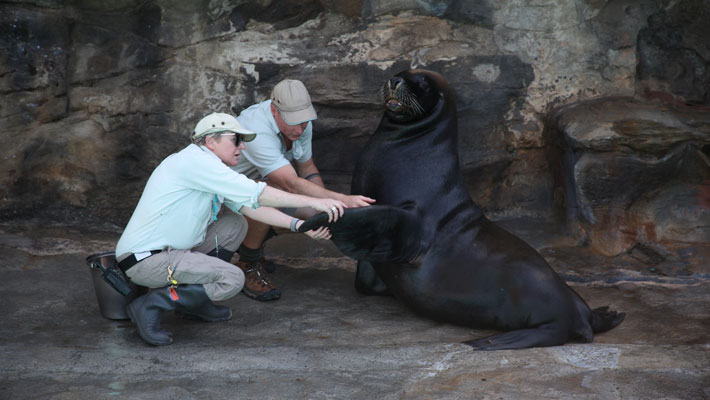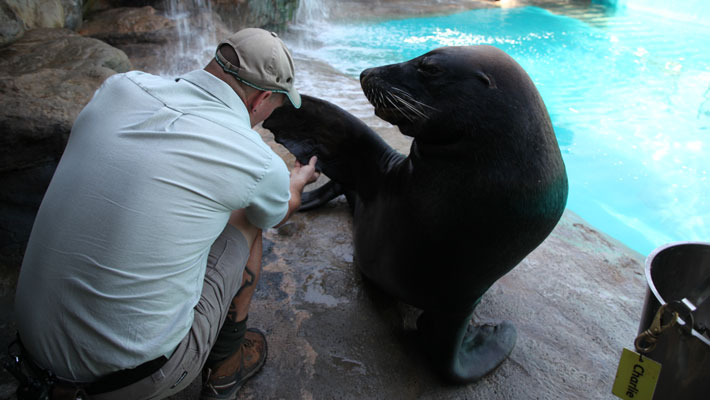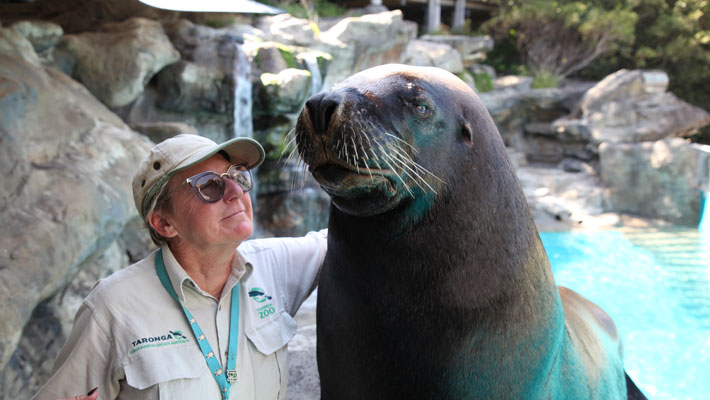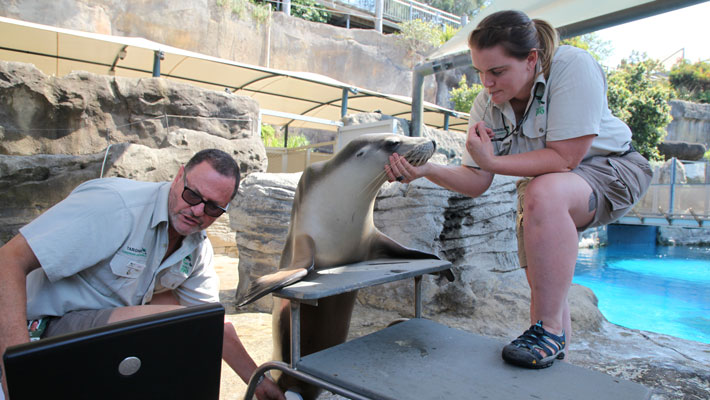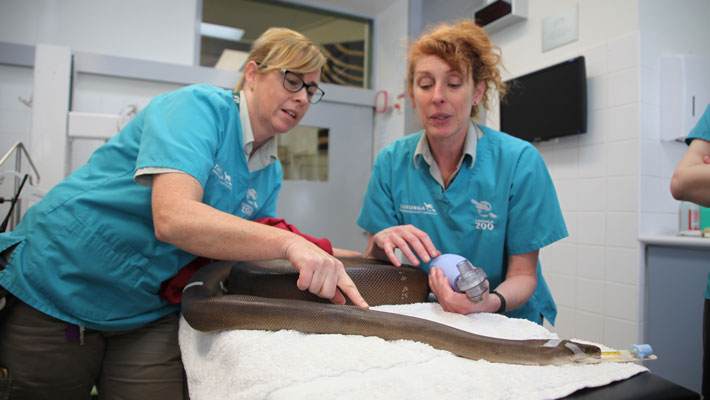 An update on Nala
In episode six we watched the interactions between Australian Sea-lions Charlie and Nala. The pair were introduced by keepers in the hopes that their coupling would result in an Australian Sea-lion pup. We are so excited to confirm that Nala is in fact pregnant, and we can't wait to welcome another little Sea-lion to the Taronga family at the end of the year. Hear more from marine mammal keeper, Kristal Thompson.