Episode overview
Season 3, episode 5: Pygmy Hippo
In the fifth instalment of Taronga: Who's Who in the Zoo Keepers discover the real reason why Pygmy Hippo Kambiri is putting on weight and while her pregnancy is great news for this endangered species, it comes with a shocking twist.
Also, it's vaccination time for Taronga's two Zebras. Keepers have been training these skittish animals for many months. But, when the moment finally comes – it's far from black and white.
Reptile Keeper Del gets creative in a zoo first where she offers unique enrichment opportunities for a number of scaly friends. And we are introduced to one and only Echo the Superb lyrebird bird who shows us just how and why he shakes his tail feather.
Air date: Friday 18th of November at 7.30pm on Channel Nine.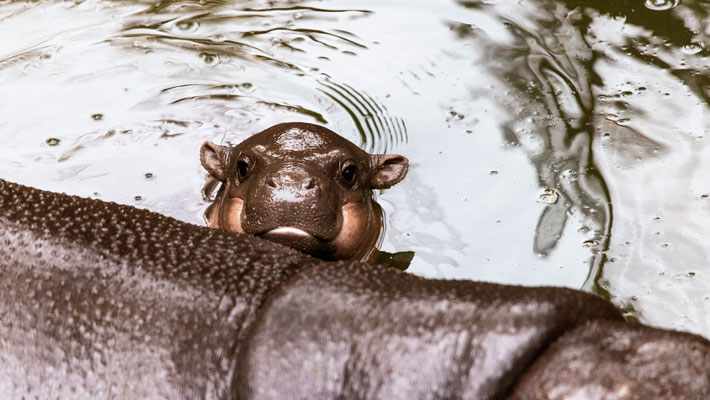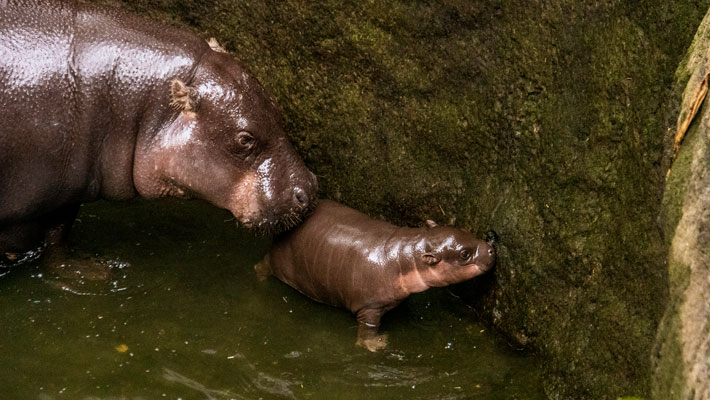 An update on the Pygmy Hippos
The fifth instalment of who's who in the zoo was no doubt a moving one This week we caught up with Ungulate Keeper Tracy who gave us a little update on how Pygmy Hippos Kambiri and Fergus are going and how keepers have even witnessed some very exciting behaviour.
Visit us at Taronga
Come to Taronga Zoo Sydney or Taronga Western Plains Zoo Dubbo and to see all our amazing animals up close.