Rebound from Extinction with Michael McFadden
Though scaly and scary to some, Michael McFadden has always loved reptiles. His Honours degree first led him to Taronga Zoo, where he seized an opportunity to work in the Reptile House. Now Unit Supervisor for Herpetofauna, Michael is living out his childhood dream of not only working with reptiles and amphibians – but saving many critically endangered species from extinction. From breeding and releasing the tiny Southern Corroboree Frog back into Kosciuszko National Park, to conducting field research of the mighty Komodo Dragon in Indonesia, Michael shares his passion for the 'unsung heroes' of the animal world.
I certainly wouldn't say Taronga is 'just a job' – I'd say it's anything but that. It's one of those things that's a lifestyle, it's a family and it's also your passion… You're working with so many like-minded and passionate people towards the same goal of protecting threatened species.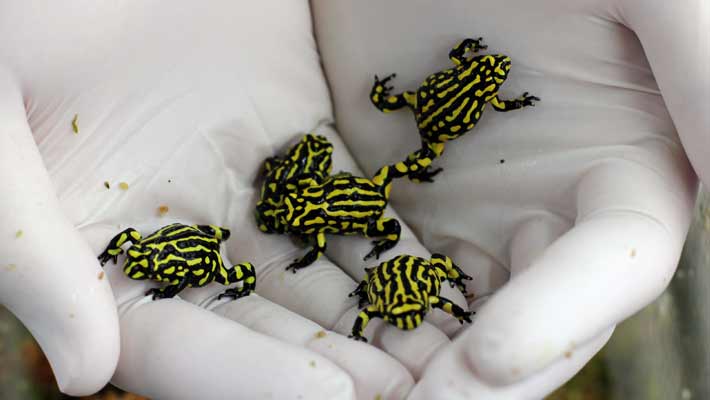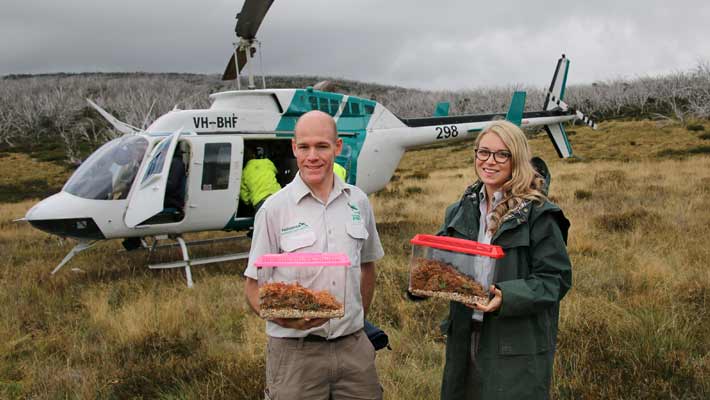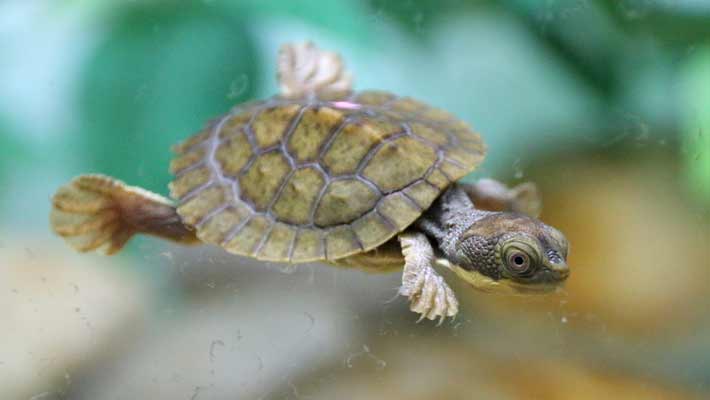 How can you help?
Viruses are a big issue for reptiles and amphibians – with many mortality events occurring through viral spores that spread from one habitat into another where animals do not have immunity. Much like the approach at Australian Customs, be sure to clean dirty boots and clothes before you enter new river systems 
If you're lucky enough to spot a python or blue-tongued lizard in your suburban backyard, know that they play a huge role in controlling the number of 'pests' in your garden! 
Download the Wildlife Witness app to help put a stop to illegal animal trafficking, including of Australian reptiles and amphibians