Posted on 29th January 2019 by Media Relations
TARONGA ZOO HAS BECOME the first zoo in Australia to get a six star environmental rating from the Green Building Council of Australia. At the same time, it has achieved carbon neutral status six years ahead of schedule.
The six star rating has been awarded to the Taronga Institute of Science and Learning (a world-class education and conservation science centre opened in October 2018). Green Star assesses the sustainable design, construction and operation of buildings, with six stars being the highest possible rating.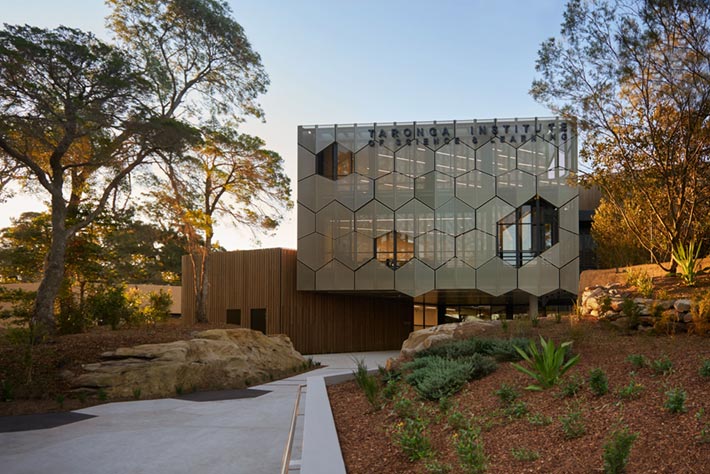 To become Carbon Neutral certified under the National Carbon Offset Standard, organisations must show they are committed to take action on climate change by reducing carbon emissions on a continuous basis, and offset remaining emissions by investing in carbon reduction projects.
As a not-for-profit conservation organisation, Taronga Conservation Society Australia is committed to environment protection and restoration, and reducing greenhouse gas emissions at both zoos has been a top priority in recent years. Across both sites a number of innovative and exciting solutions have been implemented to reduce Taronga's environmental impact.
The remainder of Taronga's carbon emissions have been offset through carbon restoration projects in Australia, which provide habitat for wildlife including the critically endangered Regent Honeyeater and Koalas.
Environment Minister Gabrielle Upton said Taronga is now one of the nation's greenest zoos. "I share Taronga's immense pride in these two achievements," she said. "The zoo's new Institute of Science and Learning is a world-class education and conservation science centre. Being awarded Green Star's maximum Six Star Certification is a massive win for the zoo and for the environment. This recognition also demonstrates the NSW Government's commitment to environmental sustainability and I would encourage other organisations to strive for these benchmarks."
"Through this inspiring leadership, Taronga has shown that there is a shared future for both wildlife and people," she said. "The fact that the Taronga Institute of Science & Learning has been awarded the maximum number of green stars by the Green Building Council of Australia is further proof of Taronga's dedication and hard work."
Key contributors to Taronga's certification include:
Harnessing solar power
Taronga has implemented over 300 kW of PV solar energy to date, with roughly another 300 kW in the pipeline.
The Taronga Institute of Science & Learning and has two solar rooftop systems in place. One is a solar photovoltaic (PV) system and the other is a hot water solar thermal system, using solar radiation to heat potable water. 
Taronga Western Plains Zoo Dubbo has installed various solar panel systems, including a 99.76kWh solar panel system on the roof of the Savannah Visitor Plaza. The emissions savings achieved by this solar panel system alone are equivalent to taking 23.3 cars off the road for a year. As a result of these installations, TWPZ was accredited in 2017 as a renewable power station under the Clean Energy Regulator's REC program.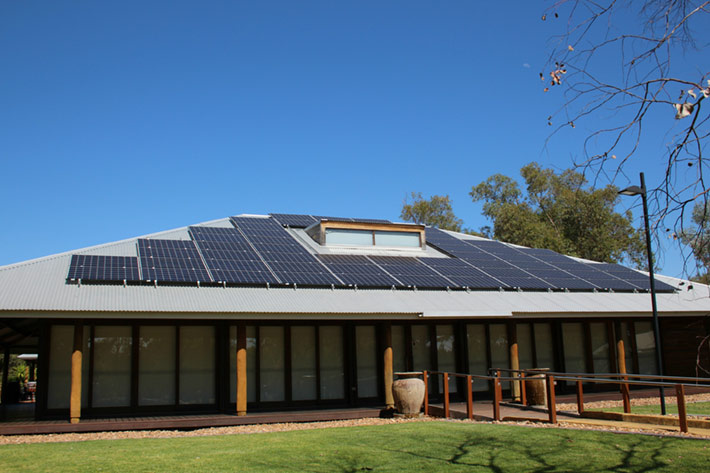 Waste management
Taronga diverts 84% of its waste from landfill by maintaining 20 separate waste streams and recycling materials at the source to ensure the value of the materials are retained.
Taronga's zoos have significantly minimised food packaging by removing it where possible and introducing reusable food baskets for hot food, saving 350,000 plastic containers a year. As a last option for takeaway, all of our packaging is made out of 100% corn-starch based compostable material.
Taronga is a supporter of the New South Wales' Return and Earn container deposit program, and Taronga Sydney was one of the first sites for installation of the reverse vending Tomra kiosk, where locals can return their beverage containers and redeem their deposit.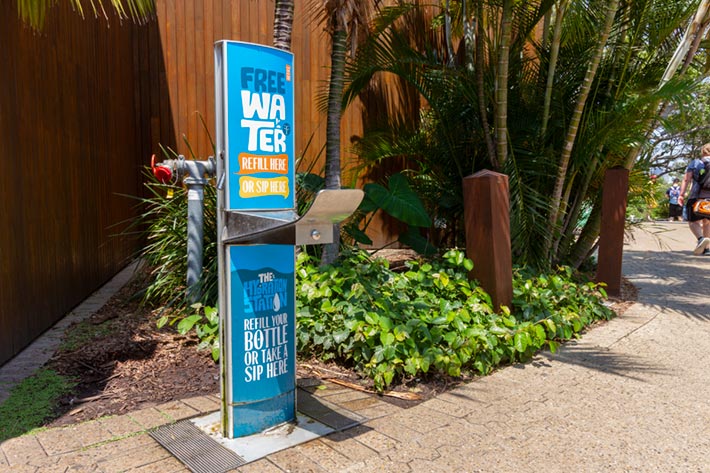 Best practice building design
Taronga incorporates Ecological Sustainable Design principles in all new developments.
The Taronga Institute of Science & Learning is a Green Star Design & As Built, 6 Star Certified building. Along with its rooftop solar system, it utilises recycled water for toilet flushing and irrigation, passive design in the foyer area to avoid having to implement air conditioning systems, and specialized louvres to reduce solar radiation penetrating the building and to keep optimal temperature levels.