Posted on 17th June 2022 by Media Relations
Taronga Western Plains Zoo is proud to announce it has established a new and important conservation breeding program for the endangered Chuditch, also known as the Western Quoll, in the conservation powerhouse that is the Taronga Sanctuary in Dubbo.
The Chuditch is one of the top 20 priority mammals for conservation under the national Threatened Species Strategy 2021-2031. It formerly had a wide distribution across the Australian mainland but is now only found in approximately 5% of its former range and is sadly extinct in NSW.
"We are so excited to announce that Taronga has launched a new conservation program in the Sanctuary for Chuditch," explained Andrew Elphinstone, Taronga's Manager of Conservation, Recovery and Restoration Programs.

"The Chuditch is an extremely significant native species in need of support. We are going to be breeding large numbers of genetically and behaviourally robust Chuditch to reintroduce to rewilding sites in NSW and around the country."
Taronga conservation officers and specialist keepers recently travelled to the Tone-Perup Nature Reserve in Western Australia, one of the last Chuditch strongholds, and the Ikara-Flinders Ranges National Park in South Australia, home to a successfully reintroduced Chuditch population.
Working in collaboration with the Department of Biodiversity, Conservation and Attractions (DBCA), Western Australia and the Department of Environment and Water (DEW), and the SA Arid Lands Landscape Board in South Australia, eight founder animals were translocated to the Taronga Sanctuary at Taronga Western Plains Zoo, Dubbo to commence the conservation breeding program for this endangered Australian species.
Taronga's Wildlife Conservation Officer, Rachael Schildkraut said: "There are a significant number of rewilding and conservation sites across Australia that are looking to reintroduce Chuditch to areas where they are currently locally extinct but formerly ranged. Unfortunately, current wild populations cannot sustain the demand for translocations required to restore this species across its once former range".

"We have collected eight founding individuals, four males and four females, in collaboration with our partners in WA and SA. All eight individuals were health checked by our veterinary team on arrival. With all things going well, we could have up to 24 joeys by the end of this year in the Sanctuary. Through wildlife cameras and thermal scope technology we have a very hands-off approach to allow the pairs to breed with minimal disturbance," said Schildkraut.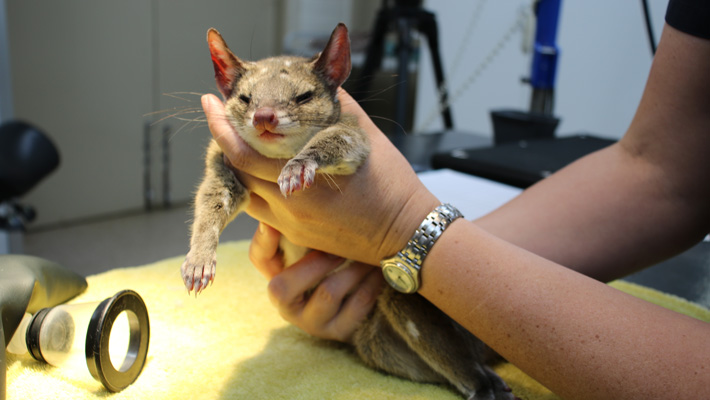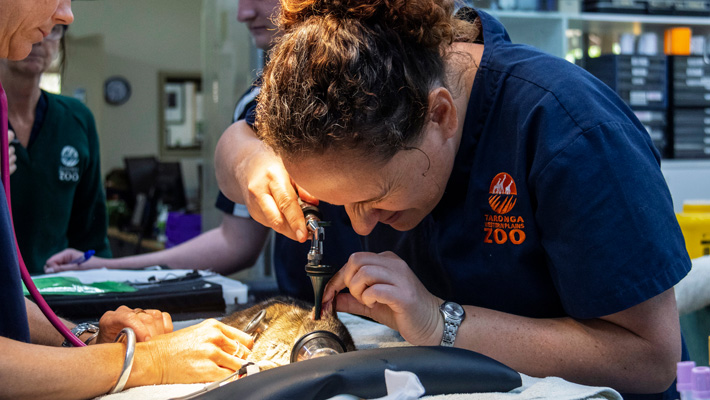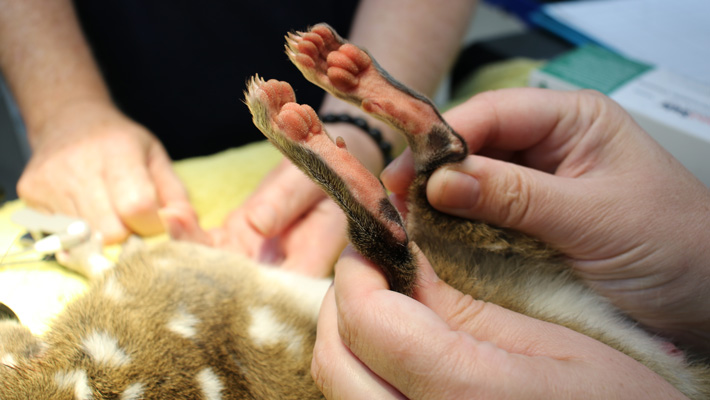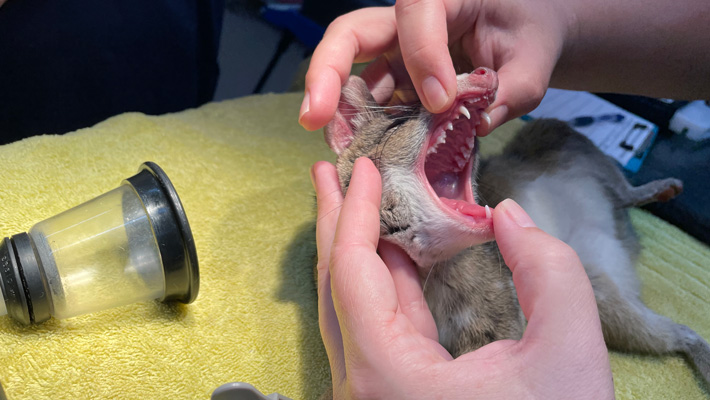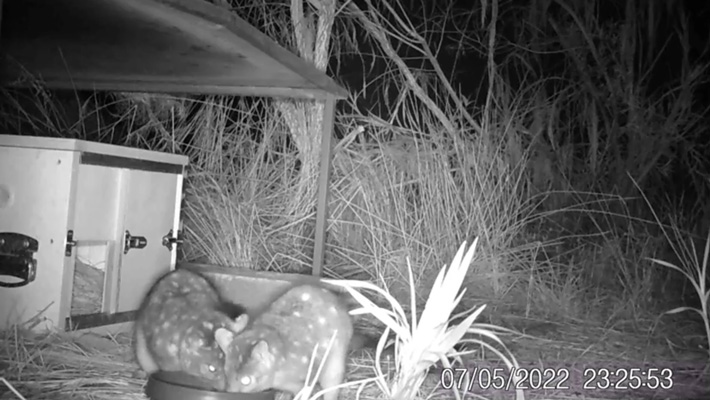 The Chuditch are being housed in specialised breeding enclosures within the Taronga Sanctuary in Dubbo. This conservation program has been made possible through a generous private philanthropic family foundation.
"The establishment of this latest conservation program builds on the success and skills refined with a number of other landmark breeding programs at the Taronga Sanctuary, including critically endangered Plains-wanderers, Regent Honeyeaters and Greater Bilbies," said Taronga Conservation Society Australia CEO Cameron Kerr AO.
Chuditch are large, high order carnivorous marsupials, with a short longevity of only three to four years. They are one of the four species of quolls in Australia. The species are generally solitary outside of the breeding season, which commences in May, with birthing expected between May-September. Chuditch have a short gestation of only 17-18 days and are supernumerary breeders producing up to 50 foetuses, of which up to six can survive.
The 110ha Taronga Sanctuary is located behind-the-scenes at Taronga Western Plains Zoo, Dubbo. The Taronga Sanctuary is currently home to the conservation breeding programs for the Greater Bilby and Plains-wanderer and is made possible through generous philanthropic donations.