Posted on 24th June 2022 by Media Relations
Three of Taronga Western Plains Zoo's newest arrivals have passed their first health checks and vaccinations with flying colours. The trio of female lion cubs were recently examined by veterinary and keeping staff in the Zoo's behind the-scenes lion dens.
Senior Veterinarian Alisa Wallace checked the cub's weight, teeth and gums, eyes, coat and claws, listened to their hearts and scored their overall body condition. During the health check each cub received the first of three vaccinations, a microchip for identification purposes, and a hair clip to help keepers with monitoring from a distance. 
"All three cubs are thriving and are in great body condition," Alisa said following the health check. "Each cub weighs around 5.5-6kg, which is a great weight for this age. Their overall health is a great testament to mother Marion's milk supply and her dedication to mothering her cubs."
Lion Supervisor Justine Powell said the cubs are meeting all their developmental milestones and are becoming increasingly curious about the outside world.
"They are venturing out of the den into their outdoor yard regularly with Marion and once there they play with each other, with the woodchip mulch, and climb some of the low structures in the yard such as logs and rocks," Justine said. 
"Two of the cubs are quite bold and courageous, whilst one prefers to wait and see before making any decisions. It is very interesting to see how their personalities are developing."
"Marion, a first-time mum, is doing an amazing job. She recovered well from the birth and is taking her new role as mum very seriously. She grooms and cleans the trio a lot, supplies a lot of milk, and is truly a 24-hour mum."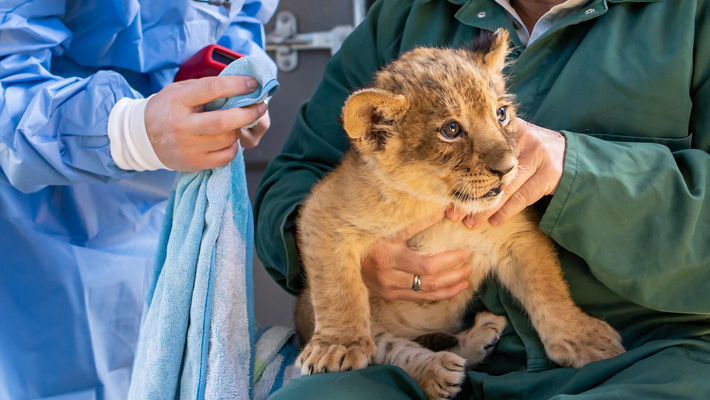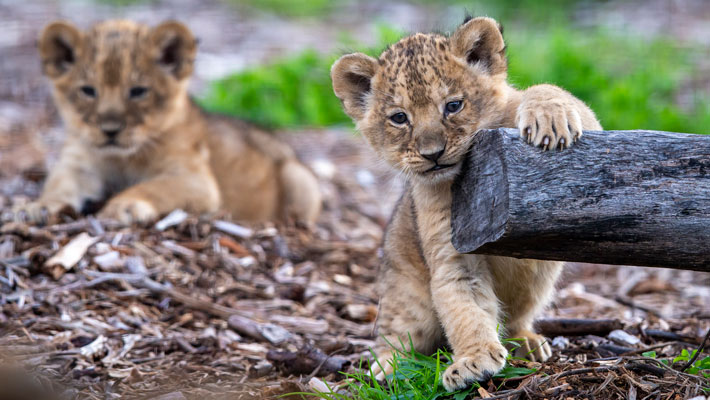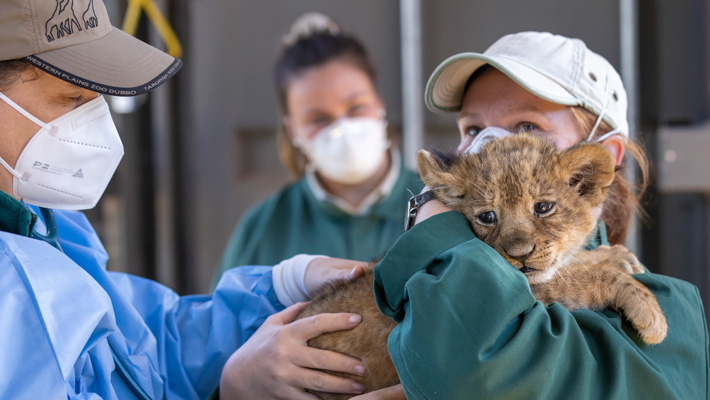 The cubs are starting to investigate Marion's food, so keepers are trialling the cubs on small pieces of meat such as chicken wings, rib bones and mince.
There are a few milestones ahead for the cubs before they will make their public debut, including receiving remaining vaccinations and their introduction to dad, Lwazi. Although they can all see, smell and hear each other, this introduction will happen slowly to ensure a great outcome for all.
The cubs are yet to be named and the Zoo is excited to confirm that a naming competition will be announced in the near future. Keep an eye on the Zoo's social channels for details on the naming of these precious bundles, and for more news on when you'll be able to see them.
Taronga Western Plains Zoo is open every day from 9am – 5pm (last entry at 4pm). For more information or to purchase tickets visit our website.