We're working towards a positive future for wildlife. We understand there is never a good time to build a better Zoo, however the work we are investing in is to improve our animal habitats and deliver experiences that influence positive behaviour change to support the future of our wildlife.
You may come across some construction work when you visit Taronga Zoo Sydney, so we have listed any upcoming disruptions below. Most of our animals can be seen as usual, and we can also assure you that there is still plenty to see and do.
The 3pm QBE Free-flight Bird Show will be cancelled on Thursday 23 January 2020 due to extreme heat. We apologise for any inconvenience caused
Due to extreme temperatures, the Sky Safari cable car will be closed for the remainder of the day (Thursday 23 January 2020). We appreciate your understanding as your safety is paramount during this warmer weather
Coming soon: African Savannah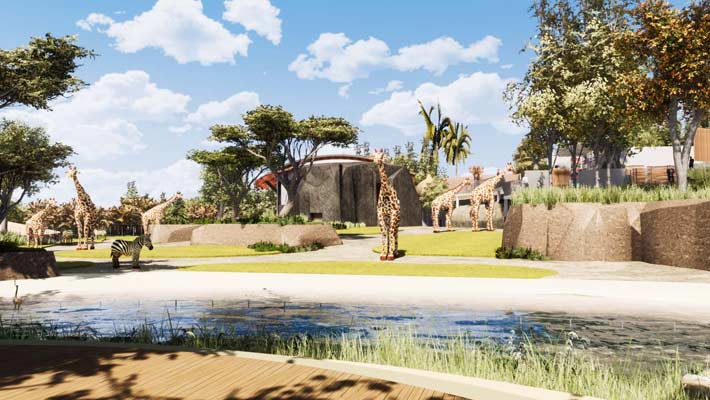 You may notice that a lot is changing at the Zoo. That's because we're creating a new African adventure, Savannah.
Among the animals that will call Savannah home are African Lions, Fennec Foxes, Zebra, Giraffe and Meerkats. Be inspired by wildlife, stories and songs from the vast Savannah grasslands when our new adventure opens.
The Savannah is a part of our 10 year Centenary capital revitalisation plan that began with the opening of Tiger Trek, a world-class, immersive wildlife experience aimed at educating and inspiring guests to help make a positive difference for critically endangered wildlife.