For schools
Bring your class to the Zoo to learn about sustainable oceans
Taronga has provided schools with unique learning experiences that align with curriculum for over 40 years. An excursion to Taronga Zoo Sydney will help you consolidate what is learnt in the classroom and provide students with a unique and fun learning environment.
Join the Taronga Education team for one of our many exciting and informative school programs.
How it works
By choosing seafood with the blue MSC label you are supporting independently-certified and genuinely sustainable fisheries. Their good management practices help ensure fish stocks & habitats are in good health and fishing community livelihoods are secure. 
Purchasing MSC labelled seafood creates an incentive for more fisheries, retailers and restaurants to produce and sell certified sustainable seafood.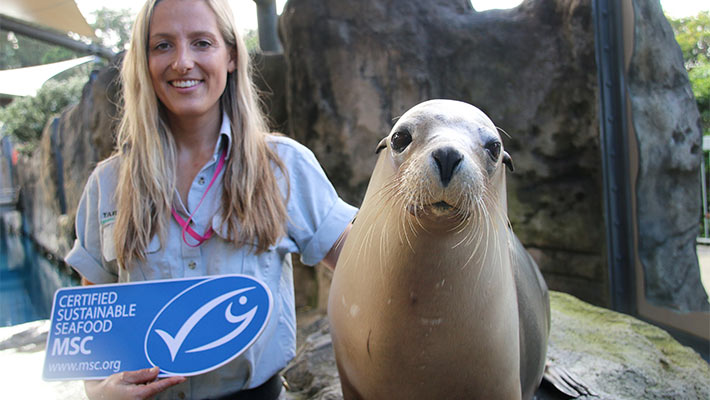 What you can do
Ready to protect our marine life?
Here's what you can do:
Choose the MSC blue tick when you purchase seafood at the shop or in a restaurant
Can't find MSC labelled products at your local? Ask for them! The more noise consumers make about sustainable seafood, the more retailers will stock it
Download our recipes from health coach, author and sustainable seafood advocate, Scott Gooding for some delicious inspiration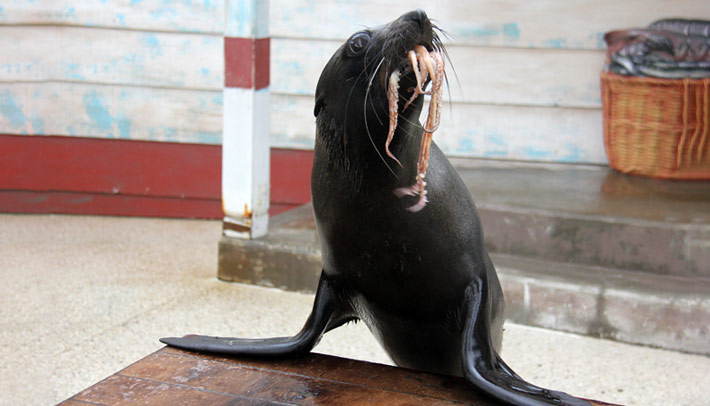 Everything you need to know
Seafood is delicious and nutritious, but it's a finite resource. We want to empower you to make informed choices when you buy seafood so that you can enjoy a great meal and help protect our oceans at the same time – we call this "Fish For Good". Look out for the blue MSC label on sustainable fish & seafood in shops and restaurants.
Between 2010 and 2015, the percentage of global wild catch that is MSC certified has almost doubled. This is great progress!
However, currently almost 90% of the world's fish stocks are depleted, over-exploited or fished up to their limit. This is bad news for the communities that rely on fisheries for their livelihoods and for the marine wildlife whose food source is being depleted.
What is the MSC?
The Marine Stewardship Council (MSC) is the world's leading independent certification and eco-labelling scheme for wild-caught seafood. To achieve MSC certification, fisheries must demonstrate - through a rigorous, scientific and independent assessment process – that the stocks they are fishing are healthy. They must also demonstrate that their fishing practices have minimal impact on the marine ecosystem and that their business is transparently managed. MSC means that what you're buying it is wild, sustainable and traceable.
Find out more with the MSC's sustainable seafood guide.
Choose fresh, choose local
 
Sometimes, you might not be able to find MSC. It's good to know that you have a backup plan – locally sourced fresh fish.