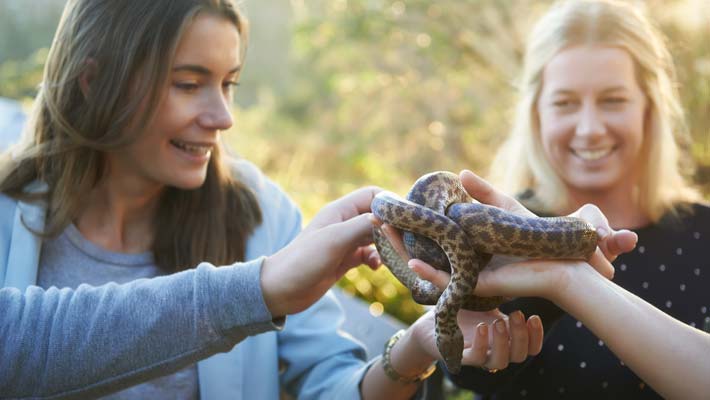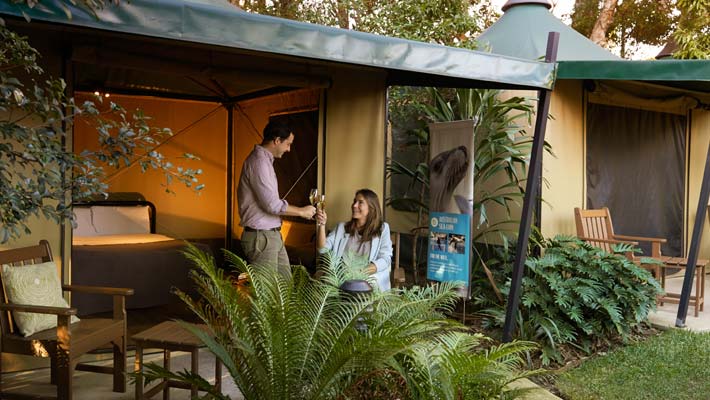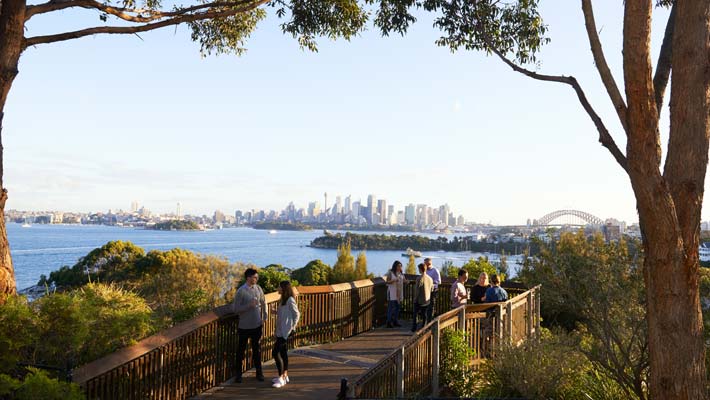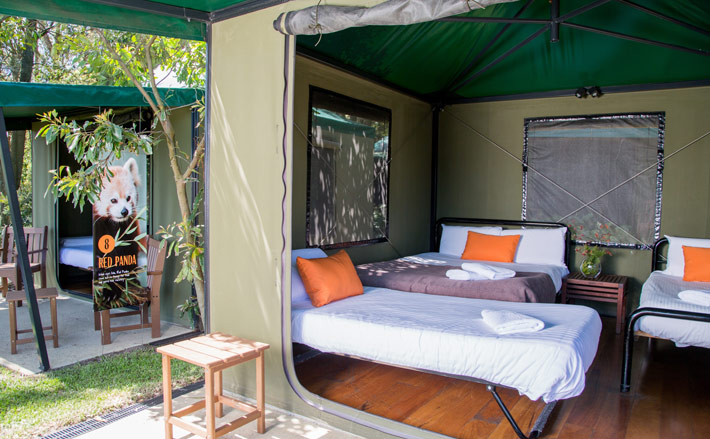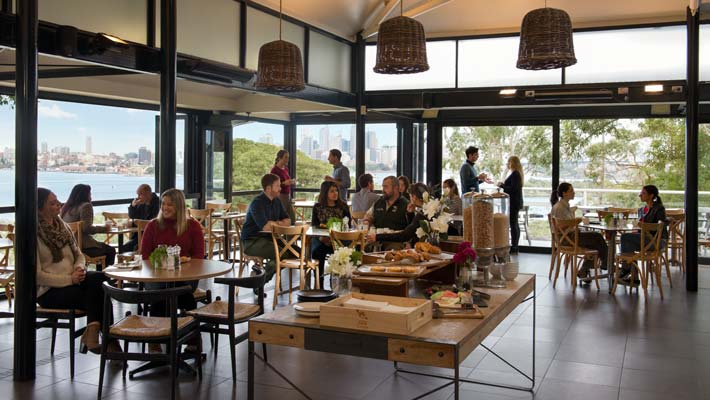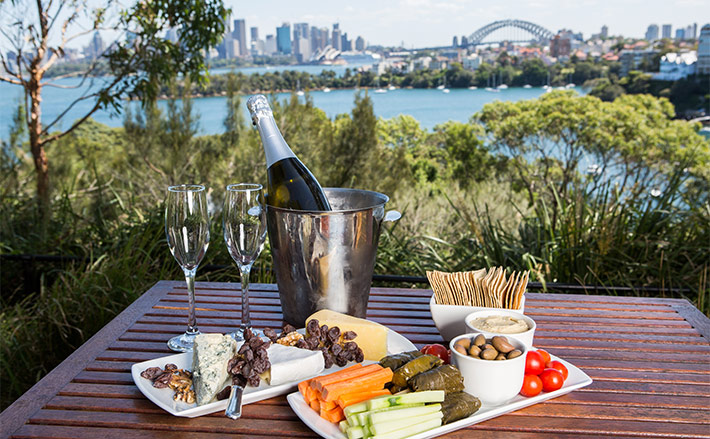 What to expect
Take in the spectacular sight of the iconic Sydney Opera House and Harbour Bridge in the evening as you drink and dine at the Roar and Snore harbour-side campsite
Get up close to some of Taronga Zoo's friendliest residents
Dine in style at our delicious buffet dinner and breakfast
Experience an exclusive Taronga Zoo night safari led by passionate keepers and guides
Unwind in our comfortable safari-style tents, listening to the sounds of Taronga Zoo at night
Join in feeding time and close encounter sessions where you will form a special bond with the animals of Taronga Zoo
What to bring
Enclosed shoes - Taronga Zoo's landscape is varied and your experience will include walking. Heels, sandals and thongs are not recommended
Wet weather gear - Roar and Snore is an all-weather experience so please come prepared for any inclement weather
Toiletries - The Roar and Snore campsite has shower and bathroom facilities
Location
On the night of your Roar and Snore adventure, your host will meet you at the Taronga Zoo Sydney main entrance at 6.15 pm.
Guests are welcome to arrive by car, bus or ferry. Taronga Zoo Sydney is a short 12 minute ferry ride from Circular Quay. 
Pricing
SPRING
Day
Adult
Child
from Sun 22 July 2018
to Thurs 27 September 2018
Mid week
$275
$175
Weekend
$345
$195
HOLIDAYS
Day
Adult
Child
from Fri 28 September 2018
to Sat 13 October 2018
Mid week
$295
$195
Weekend
$345
$225
SUMMER
Day
Adult
Child
from Sun 14 October 2018
to Tues 18 December 2018
Mid week
$335
$215
Weekend
$375
$245
PEAK HOLIDAYS
Day
Adult
Child
from Wednesday 19 December 2018
to Saturday 9 February 2019
Mid week
$365
$245
Weekend
$395
$265
Additional months are made available for sale on a rolling monthly basis.
Gift vouchers
Gift vouchers can be purchased by phoning our office Monday - Friday on 02 9978 4791. We offer credit vouchers where an exact value can be added onto the voucher, which is then redeemed for a Roar and Snore booking. The 'Peak Holiday' Gift Voucher is the premium voucher we offer, which can be redeemed for any R&S of the year (excluding special event nights). We email the voucher to you in a PDF format within 24 hours of purchase. All gift vouchers have a 3 year expiry.