Important update

Last updated Friday 8 January 2021

Mask-wearing now mandatory indoors for Greater Sydney:

Please bring a mask when you visit Taronga Zoo Sydney. Mask-wearing is now mandatory for anyone 12 years and over in our retail stores, and highly recommended in all other indoor and enclosed spaces.

For guests staying overnight at Taronga Zoo's Roar and Snore:

Following advice from NSW Health, we are welcoming back guests from the northern zone of the Northern Beaches from Sunday 10 January 2021.

Please delay, reschedule your stay if you are from a COVID hot spot, or have been asked to self-isolate. Any guests who have visited one of the identified venues on the NSW Health list, have been asked to self-isolate or have any cold or flu symptoms, are also asked to respect NSW Health advice and delay their visit.

Your accommodation booking can be changed to an alternate date at no charge. If there is anything urgent that you need to discuss regarding your booking, please email us at accommodation@zoo.nsw.gov.au or call 02 9978 4791, bearing in mind that we are currently experiencing a high volume of calls and emails.

Roar and Snore is a COVID-safe venue!

We are committed to keeping you and your family safe and we follow all current NSW Health guidelines and advice. As part of your visit, we ask you to please check in using the Service NSW QR code. Please show this, along with your booking reservation, at the entry gate/check in desk. 

To make your visit even more enjoyable, we suggest you download the app before you visit.
Your Roar and Snore experience
Take in the spectacular sight of the iconic Sydney Opera House and Harbour Bridge in the evening as you enjoy canapés and beverages (a variety of beers, wines, soft drinks, juices, tea and coffee) upon arrival to the harbour-side campsite
Get up close to some of Taronga Zoo Sydney's friendliest residents
Dine in style at our delicious dinner and breakfast
Experience an exclusive Taronga night safari led by passionate keepers and guides, with the chance to see some of Taronga's favourite animals
Unwind in our comfortable safari-style tents, falling asleep to the sounds of the Zoo
Join feeding time and close encounter sessions where you will form a special bond with our animals
Enjoy spending the following day exploring the zoo in your own time with complimentary admission included with your booking
To find out more, download a sample itinerary for your Roar and Snore experience. Note: sample itinerary only - to keep COVID Safe, we have modified our Roar and Snore experience to safely deliver the ultimate Zoo sleepover.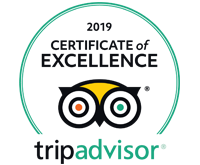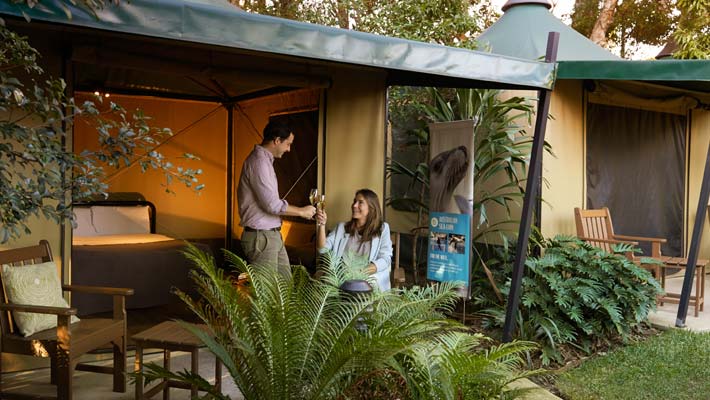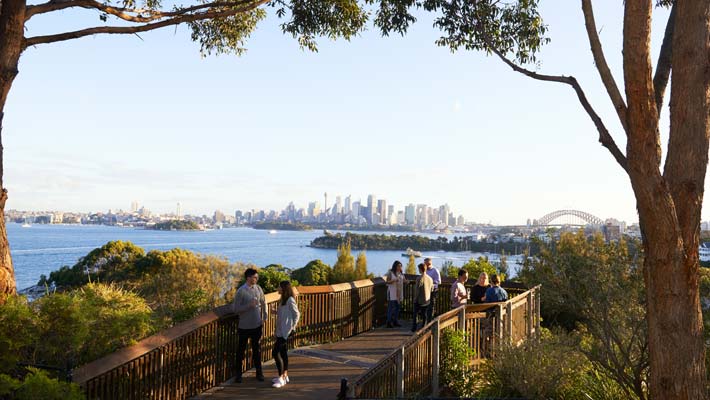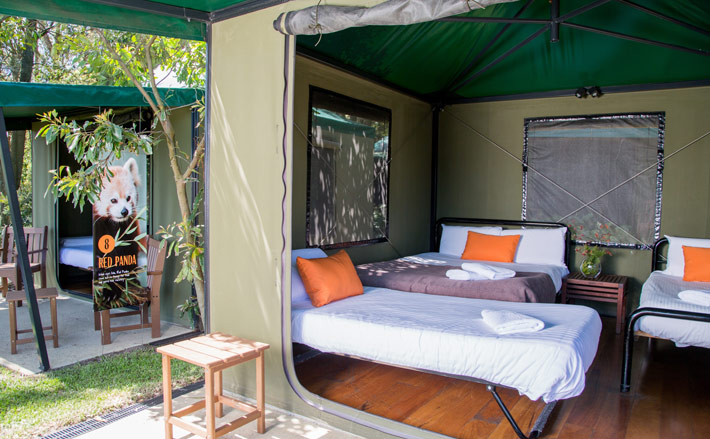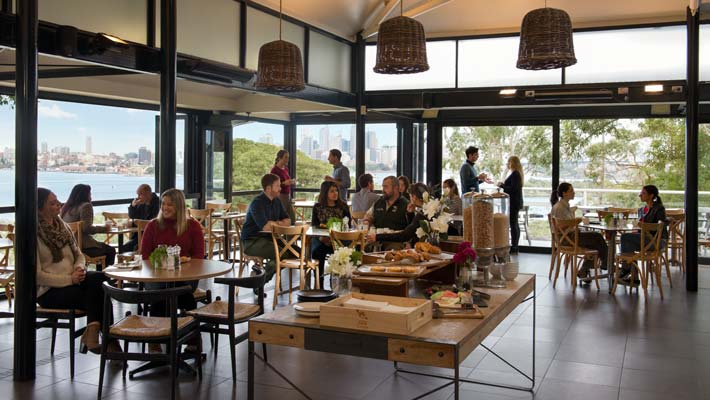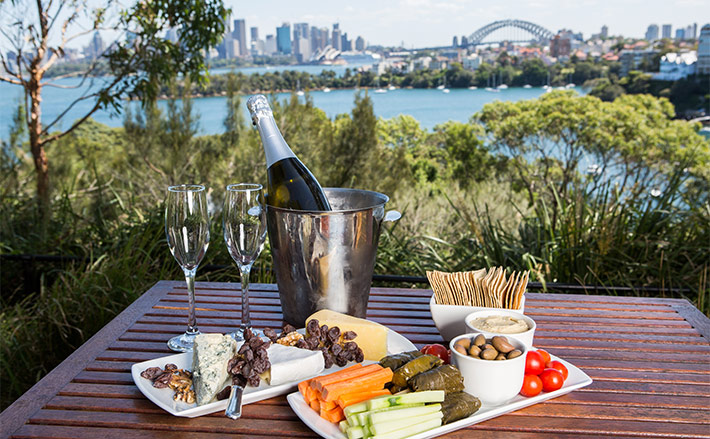 What to bring
Enclosed shoes - Taronga Zoo's landscape is varied and your experience will include walking. Heels, sandals and thongs are not recommended
Wet weather gear - Roar and Snore is an all-weather experience so please come prepared for any inclement weather
Toiletries - The Roar and Snore campsite has shower and bathroom facilities
Location
On the night of your Roar and Snore adventure, your hosts will meet you at the Taronga Zoo Sydney main entrance. Check-in commences from 5:30pm with the program kicking off at 6:15pm.
Guests are welcome to arrive by car, bus or ferry. Taronga Zoo Sydney is a short 12 minute ferry ride from Circular Quay. Complimentary parking in Taronga's multi-storey car park is provided for all Roar and Snore guests.
Terms and conditions
Roar and Snore is an all-weather program – please bring wet-weather gear if required 
A valid photo identification matching the name on your Roar and Snore reservation is required to check in for the program
All Roar and Snore bookings are final. Cancellations and date changes are not possible. Payments are non-refundable. 
Roar and Snore is a non-smoking event 
Due to the wide-ranging itinerary and landscape of the Taronga zoo site, all children must be a minimum of 5 years old to attend. You may be requested to provide proof of age if your child does not look to be of age 5
A variety of beers, wines, soft drinks, juices, tea and coffee at the site and with your meal. No additional alcohol may be brought onto the Zoo premises. Guests must be 18 years or over to be served alcohol and must carry a valid ID
Taronga reserves the right to cancel Roar and Snore programs at any time due to unforeseen circumstances such as natural disasters or insufficient demand