Forests are for...
Wildlife
Food, shelter, habitat, a home.
Life Support
Breathing oxygen and trapping carbon.
A Lifetime
For our and generations to come.
The issue
Since colonisation, Australia has lost almost 40% of its forest cover yet we continue to clear it faster than any developed region on Earth. Every day, our forests are cut down for wood, paper, and agricultural land change – particularly beef. Our remaining vegetation is increasingly fragmented and degrading, pushing species like Koalas and Regent Honeyeaters to the brink, and worsening the effects of climate change. Today habitat loss is the greatest threat to Australia's biodiversity. 
The solution
We can all be a part of the solution to Australia's deforestation by lowering our ecological footprint – that is the amount of impact that we each have on environment. Responsible decisions around what we buy, what we eat, and how we live can all play a role in stopping deforestation and protecting our forests. Simple choices that you can make will go a long way in saving our precious forests!
We need your help
Stop Flushing our Forests
Stop Flushing our Forests
Our forests are being wiped away. Choose recycled or bamboo toilet paper to end deforestation one flush at a time. 
Grow native plants
In your home, garden, and community, native plants support local wildlife and reforest urban landscapes.
Choose FSC-Certified products
Choose FSC-Certified products
Look for the FSC symbol on forest products like wood and paper to be sure the product is free from deforestation.
Stop Flushing our Forests
Every year, around 1.5 million trees are flushed down Australian toilets in the form of over 2 billion rolls of toilet paper. More than 9 out of every 10 toilet rolls we use are made from virgin trees. Globally, well over 100 million trees are wiped out every year to make our rolls.
Most of these trees come from plantations, but more land and trees are needed to fuel our growing population's demand for toilet paper. This means we are still clearing native forests to supply our toilet paper demand. 
 
Choose Recycled Toilet Paper
Using 100% recycled paper means that no new trees had to be cut down to produce the roll. Australian-made 100% recycled rolls are the best choice for the planet. 
Recycled toilet paper is often cheaper than rolls made from new trees, so it won't cost you or the planet!
Use Bamboo on the Loo
Another tree-free alternative to recycled paper is choosing toilet paper made from bamboo. Bamboo is the one of the fastest growing plants, meaning more material can be produced in the same area, reducing demand for land. 
Sustainably grown bamboo toilet paper is an eco-friendlier choice than paper made from virgin tree pulp.
Though bamboo is a fast-growing and sustainable crop, old-growth forests have been cleared for bamboo plantations in some areas of Asia. If you choose bamboo toilet paper, be sure to look for the FSC logo to ensure you are truly picking a choice free from deforestation! 
Grow Native Plants
Ending deforestation is important, but with so many forests lost it is critical that we give back to wildlife by replanting native species. The good news is there are so many ways that you can get put plants in the ground – even if you don't have a large area of land. 
Growing native plants at home
Australian natives often require less water and maintenance than non-native species because they are perfectly adapted to the local environment. Our love for the lawn is not shared by all species. Consider trading large lawns and exotic ornamentals for a beautiful, biodiverse nature scape that will help local animals thrive.
If you have a large backyard or live on a large property, consider looking for unused patches of land that can be returned to wildlife. Adding trees and plants to your property can reduce local temperature, support animal life, and even improve agricultural productivity. 
Even if you don't have a big backyard, you can still improve biodiversity through plants on a balcony or windowsill. Small native flowers support Australia's stingless bees, returning pollinators to your area. It may seem like a small difference, but this single action can go a long way for plants.  
Growing native plants in your community
Growing back green doesn't have to end in your own home. Share the story of your native forest with your friends, family, and neighbours and ask them to plant a native in their homes too. 
Support your school, local council, or bush regeneration group to plant native trees and plants for local wildlife. Look out for community days or organise one yourself to get your hands dirty. You can also find community gardening groups and help green the local area.
You can register the trees you plant as part of the NSW Government's Greening our City initiative which has already seen over 1 million trees planted in Sydney with a goal of 5 million by 2030. 
Choose FSC-Certified products
FSC is an international eco-label used on products made from forested materials which certifies that these materials were sourced sustainably. It can be found on products such as toilet paper, books, tissues, paper towels, tyres, and timber products. Many leading brands use FSC in all their products so chances are you have purchased it even if you have never noticed it before. 
Look for products with one of these three FSC labels so you can feel confident that you are supporting sustainable forestry and helping end deforestation.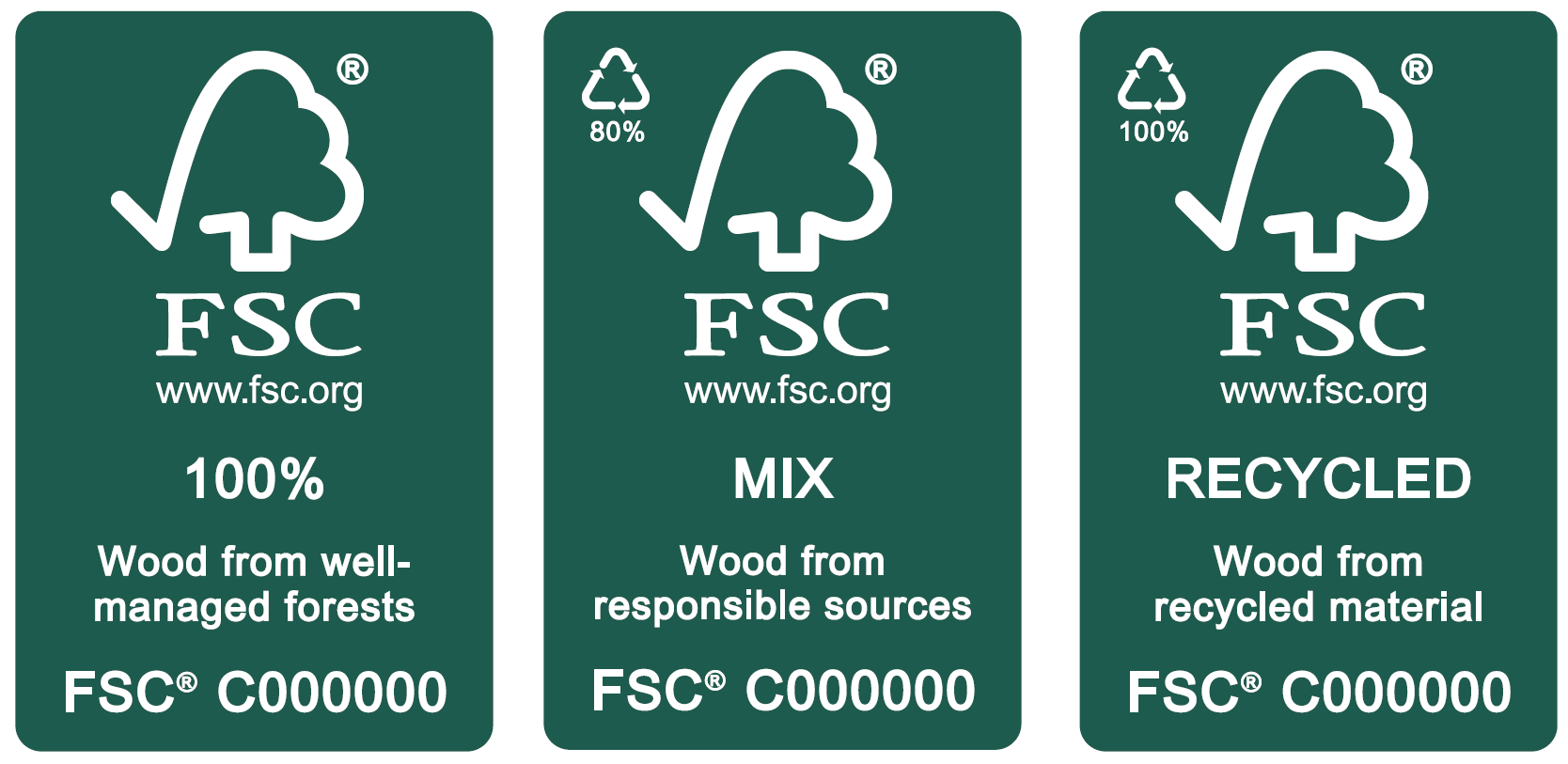 There are three standards used by FSC.
FSC 100%
All materials come from responsibly managed forests, FSC-certified forests, directly supporting sustainable forestry.
FSC Recycled
The product is made entirely from recycled materials, reducing demand for new forested materials.
FSC MIX
Made from a mixture of FSC-certified materials, recycled materials, and FSC controlled wood.
Ready to take action?

Register to receive Tree Updates from the wild and learn about the habitat positive actions you can take. 
 
Living Landscapes
We are reshaping resilient landscapes and returning native species to the wild! 
Taronga is involved in the breeding and release of a range of important threatened species, including the Corroboree Frog, Greater Bilby, Chuditch, and Plains Wanderers. Returning native animals to their former habitats improves biodiversity and ecosystem health. 
Together with Birdlife Australia, we have planted over 148,000 trees and shrubs to restore vital habitat for the Regent Honeyeater and other threatened woodland animals, and have released more than 200 critically endangered Regent Honeyeaters back into the wild. 285 hectares of land has now been replanted, with Regent Honeyeaters and at least 10 threatened animal species recorded in the regenerating habitat.
Taronga is now working towards rewilding 5,000 hectares of Box-gum grassy woodlands, providing critical habitat for animals like Koalas, Regent Honeyeaters, and Spotted-tail Quolls. 
Learn more about Taronga's wildlife and habitat recovery efforts.