Southern Black Rhinos need your help!
Donate online now or call 1300 369 116
All donations of $2 or more are tax-deductible for Australian residents.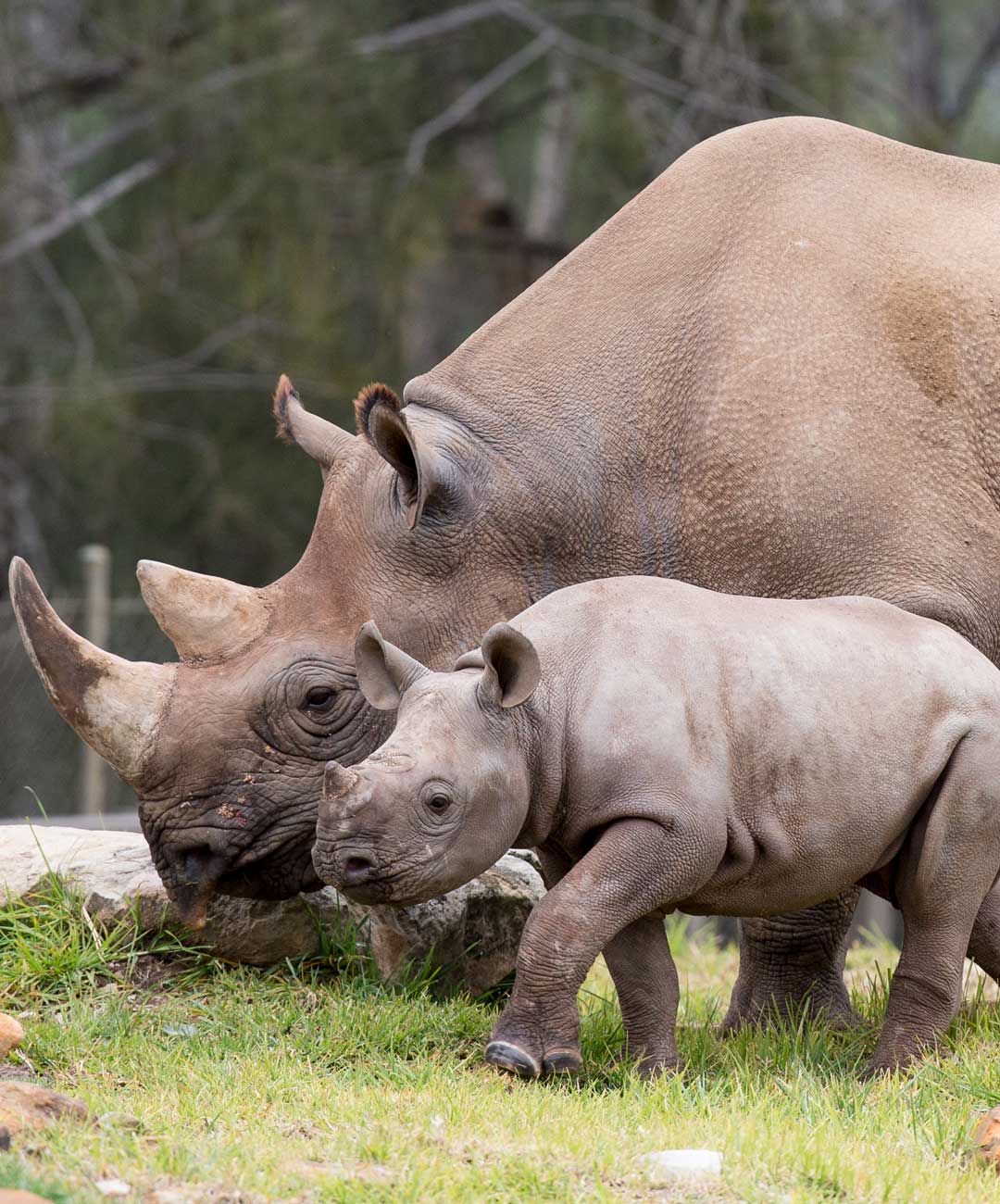 Important Ecosystem Engineers
Just a few decades ago, thousands of Black Rhinos roamed Africa. They were hunted and poached for their horns in horrifying numbers. Sadly today, only around 6,000 remain in the world.
With their large size and herbivorous diet of grasses, shrubs and trees, Black Rhinos work as ecosystem engineers to help shape and reshape their environment. Their everyday actions help maintain the biodiversity of their habitat, allowing for hundreds of other species of flora and fauna to flourish.
Sadly, habitat loss and poaching has driven this majestic animal to its critically endangered status. As the population of wild Black Rhinos shrinks and becomes fragmented across the African continent, the overall survival of the species is made more uncertain.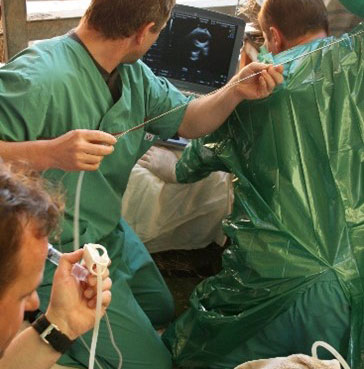 Breeding for Conservation
Taronga Conservation Society Australia is a proud founding member of the International Rhino Foundation (IRF).  Our Chief Executive, Cameron Kerr AO, has now been on the Board for over 14 years. 
Noted as a species of significant conservation importance, Taronga operates the world's largest breeding program for Southern Black Rhino outside of mainland Africa.
This important conservation breeding programs is delivering new and exciting advancements in reproductive research, providing new hope for the future of this important megafauna.
Although it's hard to imagine a world without the Black Rhino, it's a sad reality that Taronga's population may be called on to either supplement existing wild populations or help re-establish an extinct population in the wild.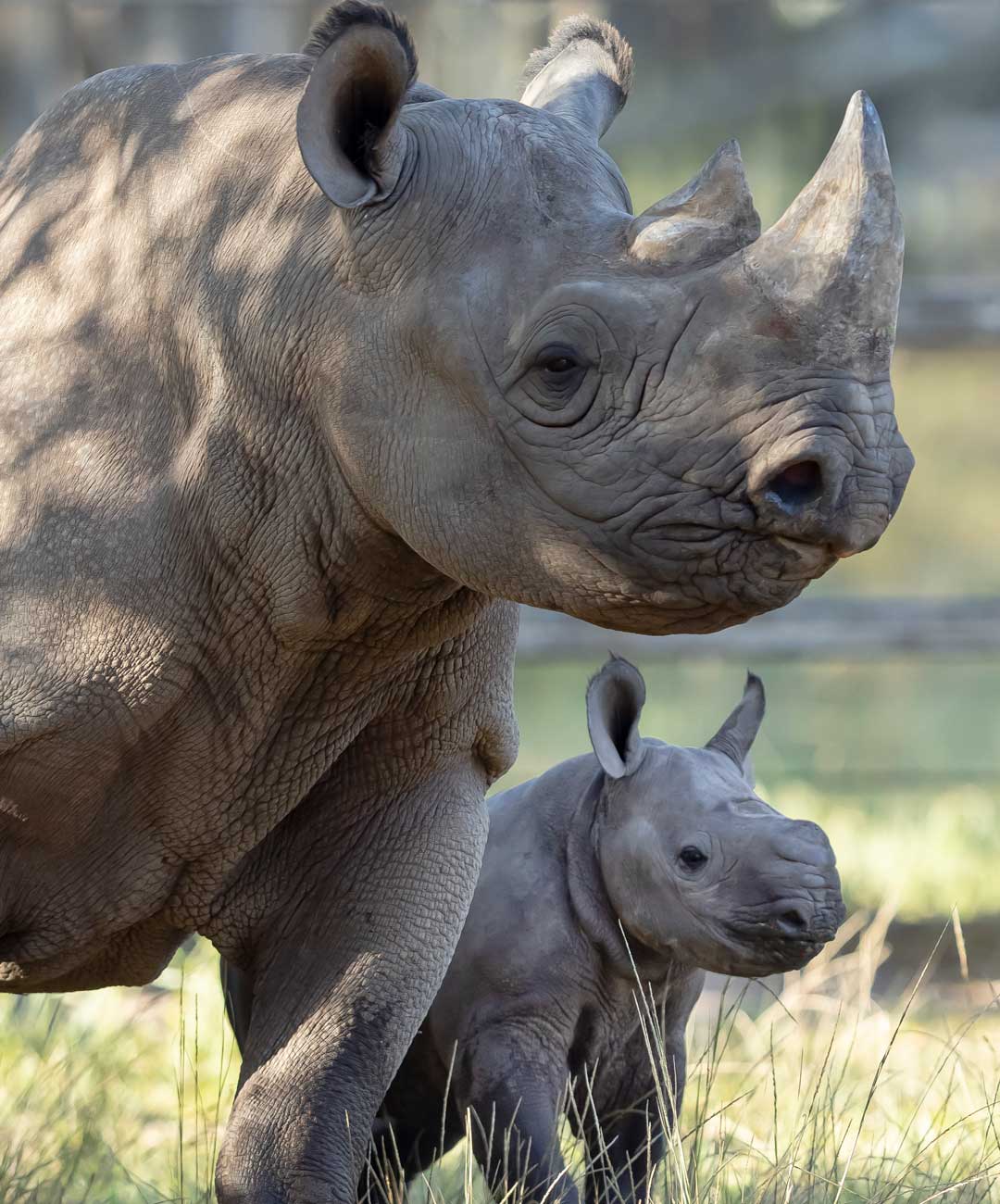 How you can help
Your support helps fund every part of our research, breeding and conservation for this important species. Every gift you make has a direct and tangible impact on the survival of the Black Rhino and other species. 
Your generous gift today could help: 
With everyday upkeep and care of our Southern Black Rhino. 
Fund medical equipment and supplies for important health checks and monitoring. 
With scientific research into what the species need to breed, survive and thrive. 
To make a tax-deductible gift today, call 1300 369 116, or donate here.
Please, donate today to help save this important species.