Bring your creatures to spend a night with ours!  
ZooSnooz is the ultimate overnight excursion that your students will remember for years to come! Fall asleep to the sounds of nocturnal marsupials and wake to the morning roars of our big cats. 
What's involved
Your ZooSnooz experience will include:
A classic Aussie BBQ dinner cooked by our Billabong Camp Hosts
Night walking tour visiting some of our Australian native animals
Supper under the stars
Continental breakfast overlooking the Billabong 
Exciting morning walking tour
Entry onto the Zoo Circuit either the day of arrival or the day after your ZooSnooz
At the Zoo
Set in the picturesque grounds of Billabong Camp, ZooSnooz provides an exciting Aussie bush camping experience (for up to 90 people including adults) without the fuss. Through evening and morning walks students will learn about the care and conservation of native animals and those from around the globe.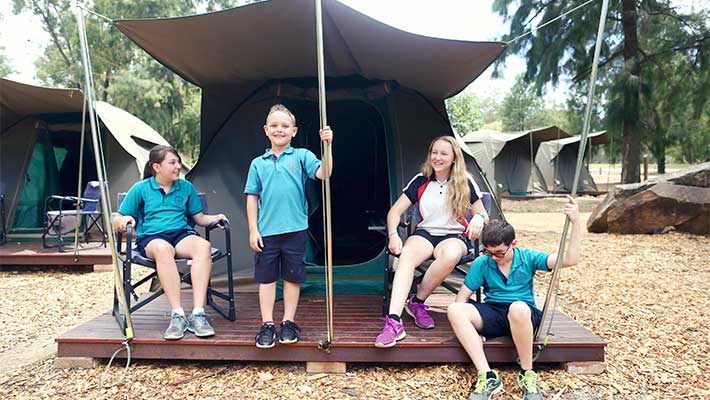 Need to know
Program times: the ZooSnooz program starts at 4pm and finishes at 9am the next day
What to bring: see details of what to bring in the TWPZ ZooSnooz Overnight Program Teacher Information Document (under downloads)
Booking conditions
Maximum 90 attendees (including students and adults)
A deposit of $500 is required to secure your booking, paid within two weeks of invoicing. The remaining balance will be required 14 days prior to your arrival date
All cancellations must be notified in writing to twpzeducation@zoo.nsw.gov.au and will result in the loss of the deposit fee of $500
Full costs will be charged for cancellation within 48 hours of your arrival date
No refunds will be given to students or adults who do not attend on the day