Episode overview
In the second episode, you'll see firsthand the devastating impacts that the recent bushfires and prolonged drought conditions have had on Australia's native wildlife. We follow Taronga Wildlife Hospital veterinarian Kimberly Vinette Herrin as she joins staff at an RSPCA Rescue Centre in Bairnsdale, Victoria, to treat Koalas injured in the fires. In this episode you'll also meet Taronga's Michelle Shaw, Australia's only zoo nutritionist, to learn the ingenious way she plans to overcome food supply issues for some of the animals at our two zoos. 
Plus, go behind-the-scenes with Taronga's vets and Marine Team as they investigate what's been troubling resident Californian sea-lion, Murphy. And you'll meet more of the dedicated staff at Taronga, who are a rare breed themselves, with their mix of world-class expertise and laidback Australian spirit.
Air date - 7pm Saturday 15 February on Channel 9.
An update from the frontline
This episode documents the time that one of our vets, Kimberly Vinette Herrin, spent working at an RSPCA wildlife clinic in Bairnsdale, Victoria. During her week there Kimberly treated koalas injured in the bushfires. We're so proud of how the Taronga community has come together to support wildlife during the recent times of crisis. Our vets and veterinary nurses have been helping on the frontline and, as you can imagine, the work isn't for the fainthearted. 
We caught up with Kimberly this week to see how she is feeling after this intense experience. We can't thank her and all of our hospital teams at Taronga and Taronga Western Plains Zoo enough for all that they do for wildlife.
Also in this episode
What do you get when you cross a goat with a Western Lowland Gorilla? In this episode, we see the reaction from these animals when they see each other for the very first time. For an enrichment activity, our goats are often walked around the zoo and it's always an entertaining experiencing as they meet all kinds of animals, including our energetic meerkat mob.
Also in this episode viewers are taken behind-the-scenes to see how our Koala keepers are caring for 12 incredibly important Koalas that were rescued from the Blue Mountains before fire destroyed their habitat. Nick De Vos, Taronga's Supervisor of Australian Fauna, explains what it takes to keep these animals safe, healthy and well fed – a huge task on its own!
Visit Taronga Zoo Sydney to see Murphy the Californian Sea-lion, to meet Twinkie the goat and more! 

Buy tickets online to Taronga Zoo Sydney.

You can also spend the night at the Zoo at our new Wildlife Retreat at Taronga.

Your stay will support Taronga's many animal conservation programs.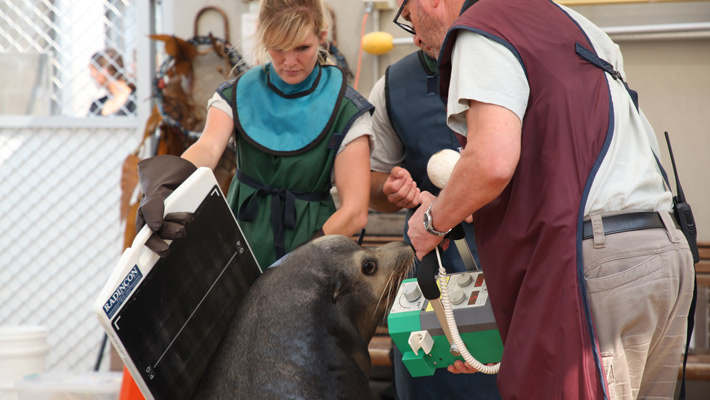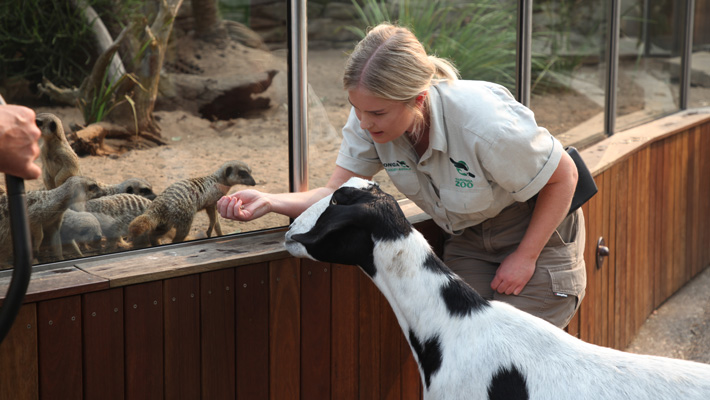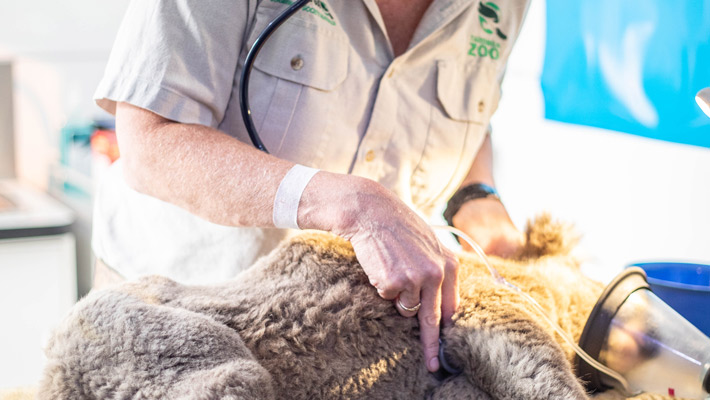 How you can help
Did you know Taronga is more than just two zoos? With two wildlife hospitals, a full team of expert wildlife veterinarians, veterinary nurses, carers, animal husbandry experts and scientists, Taronga is in a unique position to lead the rescue and recovery of Australia's wildlife - not just now, but into the future. To do this, we need your help.