Episode overview
Episode eight of Taronga: Who's Who in the Zoo touches on one of the most difficult parts of working at Taronga Zoo – saying goodbye to a much-loved sick animal that has come to the end of its life. Nyota the Giraffe was born at Taronga 28 years ago, and was cherished by all who knew her. This episode documents the incredible care she received from her keepers and the Taronga veterinary team during her final days and the heartbreaking goodbyes from those that worked with her for so long. 
Also in this episode, we join our lizard loving reptile keeper Stuart as he offers a unique treatment to Naga, Taronga's Komodo Dragon, who has been experiencing shoulder pain. Viewers will also go behind-the-scenes with one of our experienced carnivore keepers as he attempts to train an otter! 
And you'll meet more of the dedicated staff at Taronga, who are a rare breed themselves, with their mix of world-class expertise and laidback Australian spirit.
Air date: Wednesday 27 May at 7.30pm on Channel Nine.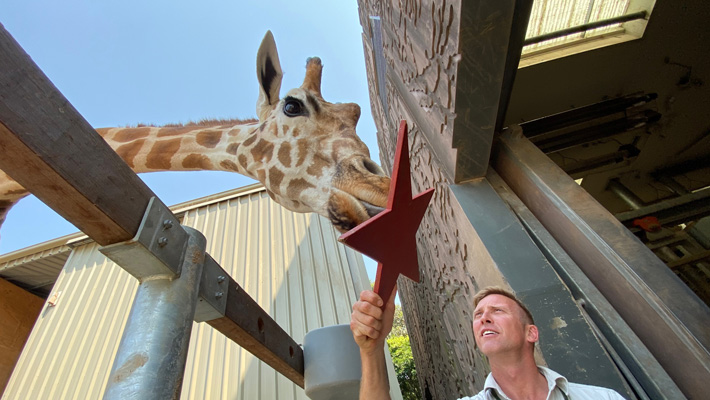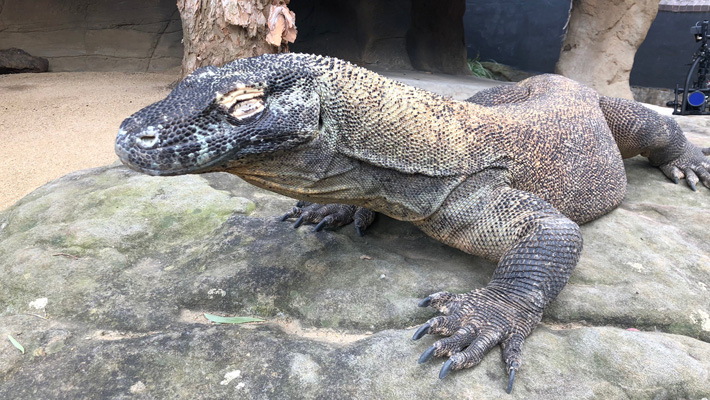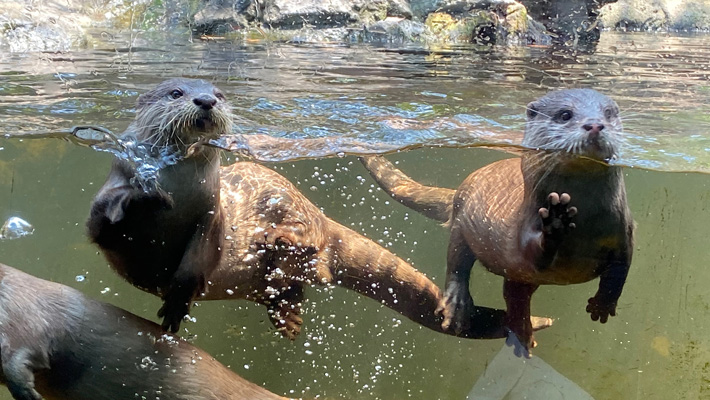 Farewell Nyota
Saying goodbye is never easy, especially to someone you deeply care for. In episode eight we watched as our giraffe keepers and veterinary staff farewelled Nyota the giraffe, who was humanely euthanised earlier this year at the age of 28. This was an incredible milestone given the average lifespan of a giraffe is between 20-25 years. 
While working at a zoo can be exciting and interesting, the reality is it can also be challenging and heartbreaking at times. Our keepers spend much of their days with the animals they look after, feeding them and providing training and enrichment to ensure their lives are interesting and fulfilled. Many of our keepers have cared for the animals in their sections since they were born – so you can imagine how strong their bonds are. 
With this documentary series we aimed to show the highs and lows of working at Taronga Zoo, and to be honest and transparent with our viewers about the circle of life that our keepers and veterinary team deal with regularly.
Unfortunately, despite the love and care they have received, some of our animals encounter health problems that cannot be treated – as was the case with Nyota. Euthanising an animal is a heartbreaking situation. We understand that some people may have found this episode confronting, but we felt it was important to document the end of Nyota's life, so our viewers could see the reality of this process and how much love and dedication is given to our animals, especially to an animal like Nyota who was born at Taronga.  
We felt this episode was a fitting tribute to Nyota's life and to the people who worked hard every day caring for this very special giraffe. It is a very real representation of the highs and lows of working with wildlife.
Here we chat to giraffe keeper Jimmy Sanders about the experience of farewelling Nyota.