Episode overview
Season 3, episode 4: A prickly situation
The long wait is finally over when Taronga's Carnivore Keepers discover the sex of their five precious lion cubs. But, as you see on the first episode of Taronga: Who's Who in the Zoo the cub's first health check is a walk in the park, compared to meeting their dad, Ato, for the very first time.
Also, there's a prickly situation down at the Wildlife Hospital, as a badly injured echidna is rushed into surgery after being hit by a car. Meanwhile, this episode shines a very special light on the breadth of work Taronga's Backyard Team performs, from installing heavy amounts of vital animal enrichment to escorting animals across the country!
Air date: Friday 11th of November at 7.30pm on Channel Nine.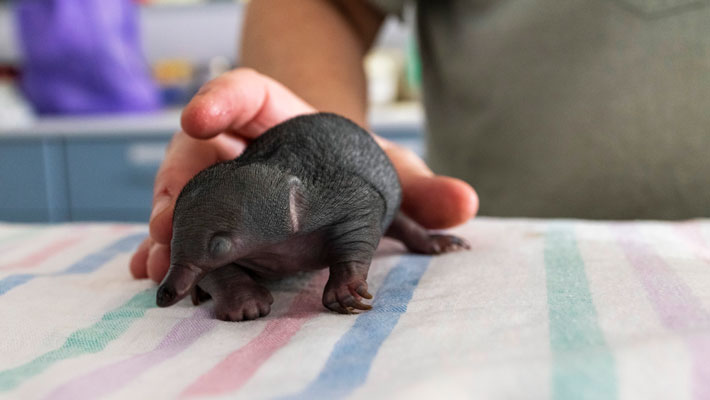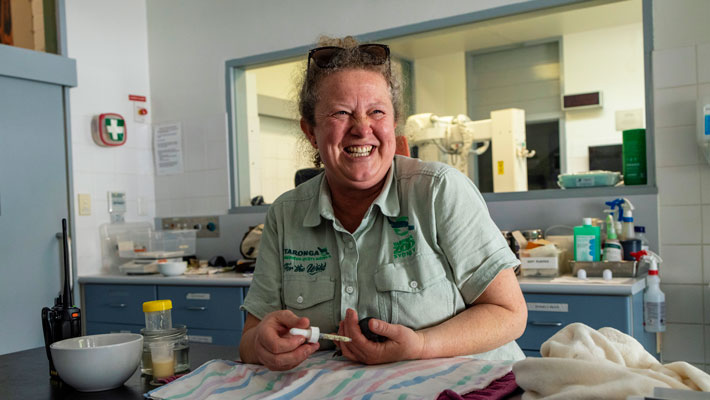 An update on Smudge the Echidna Puggle
Echidnas are unfortunately one of the most common wildlife cases brought into the hospital and since this case alone the team has treated over 40 echidnas, with the most common cause of admission being encounters with cars. Smudge is one of the most recent and youngest echidna patients who is currently being cared for by Vet Nurse Sarah after its mum was tragically hit by a car. Wildlife cases like this are a friendly reminder to be cautious of our incredible wildlife while we are driving and to always check an animal's pouch or around the area for potential young. We are happy to report that Smudge is doing exceptionally well and has just transitioned from its early lactation milk to late lactation milk which contains more fat. Smudge's ear canals have now opened and as you can see its spikes and hair have just started to come through!
Visit us at Taronga
Come to Taronga Zoo Sydney or Taronga Western Plains Zoo Dubbo and to see all our amazing animals up close.