Posted on 28th February 2020 by Media Relations
It was a health check of a different kind as some of Taronga Western Plains Zoo's smallest residents, eight Regent Honeyeaters, had their first health check since arriving at the Zoo in late 2019.  
The health checks were conducted by the Zoo's senior veterinarian working alongside Zoo keepers and vet nurses, and involved catching up each bird to check overall health.
The vet assessed each bird's body condition, also checking that they had no injuries and no signs of any parasites. The birds were then weighed and faecal samples collected for analysis.
"The birds passed their health check with flying colours, with some weighing slightly more than when they arrived - a good indicator that they have settled in well to their new home," said Senior Veterinarian, Dr Benn Bryant.
"These birds are extremely important as in the wild their species is at critically low levels across all of its range, with estimates suggesting just 400 birds remain."
"We are hopeful these birds will produce chicks in their first breeding season in Dubbo, establishing an insurance population at the Zoo, with the aim to breed for release into the wild and bolster numbers in key habitats in the future."
"We are really happy with how quickly the Regent Honeyeaters have settled in to their new home here at the Zoo," said Regent Honeyeater Keeper, Kara Stevens.
"The birds are regularly observed feeding, hawking insects in their aviaries, bathing and vocalising."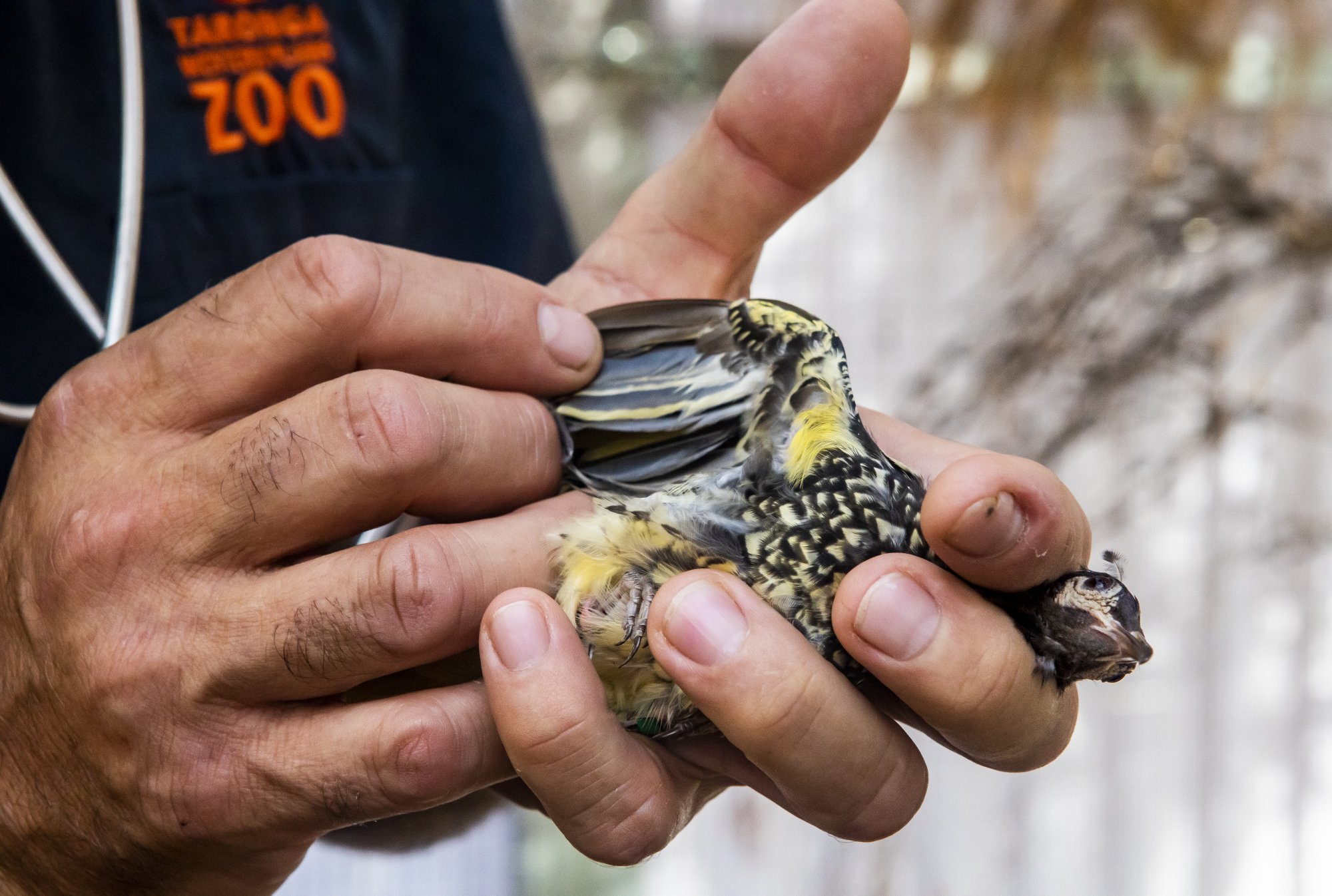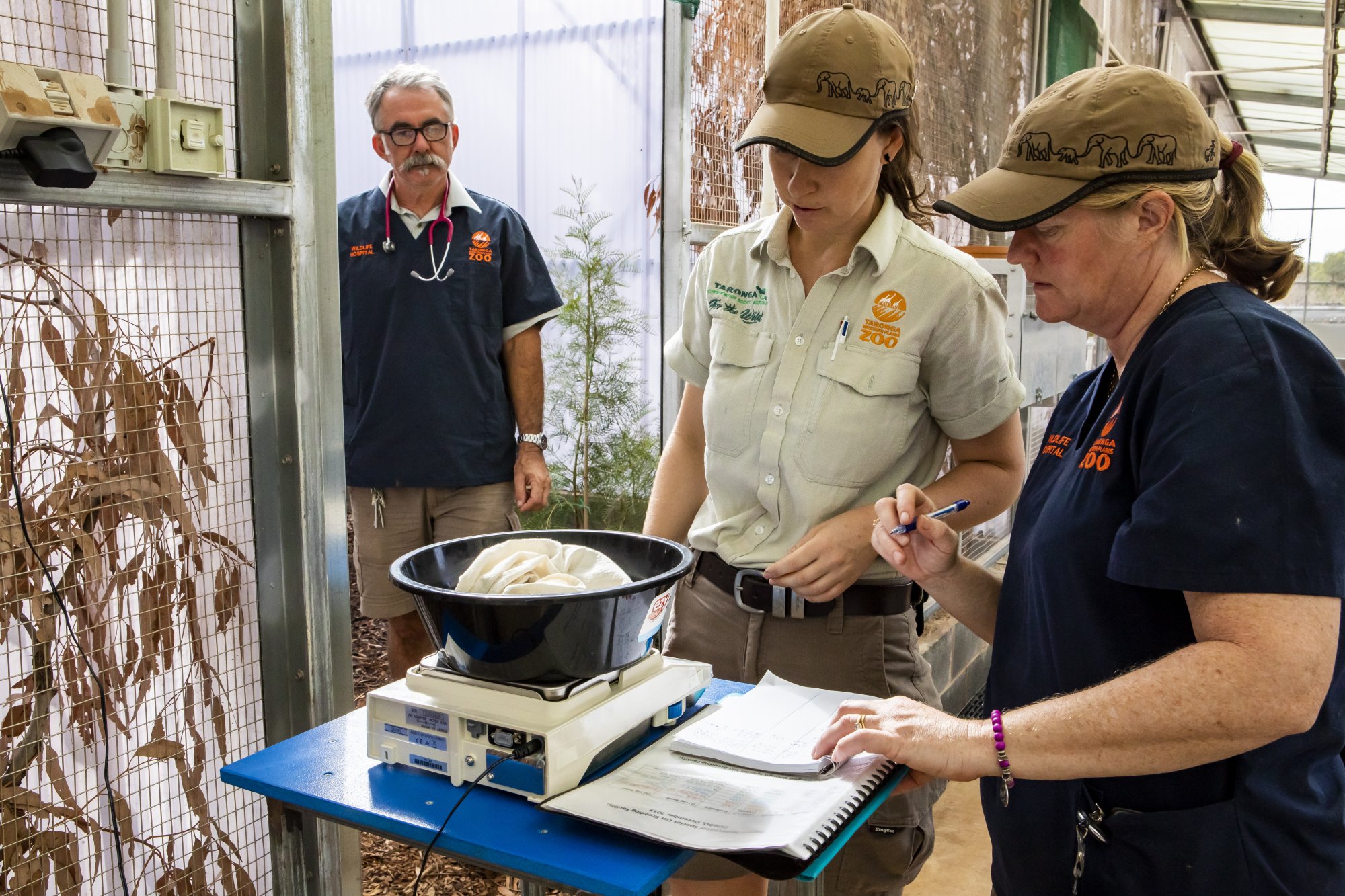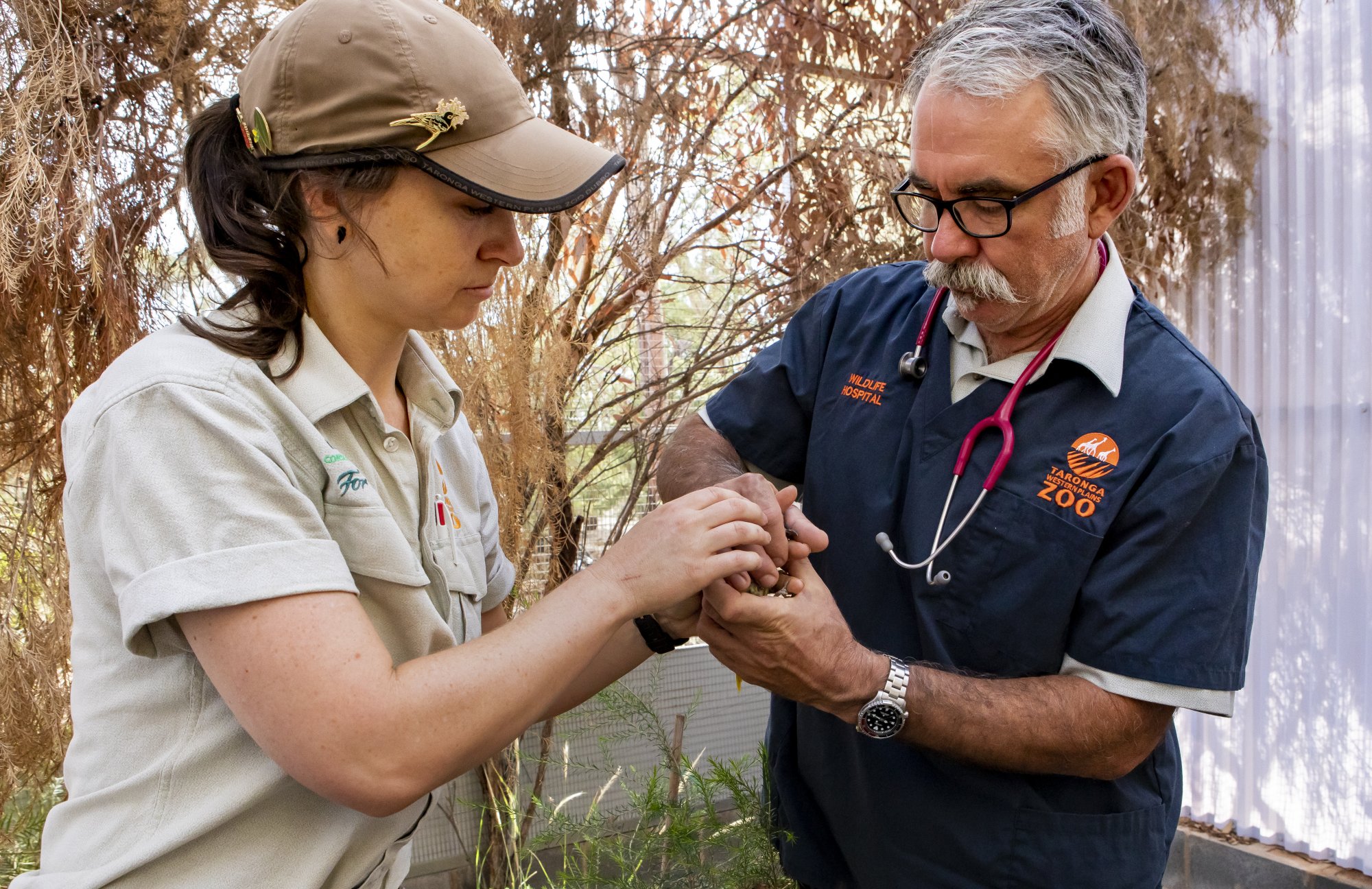 "Recently we have opened the connecting doors to the different aviaries within the facility to allow all the birds to flock together. This is part of their normal behaviour in the wild."
"We are looking forward to the upcoming breeding season later this year, with the plan to bring more Regent Honeyeaters from Taronga Zoo to Dubbo prior to the 2020 breeding season commencing," said Kara.
The Regent Honeyeater is one of Taronga's Legacy Species, a commitment for the next decade to conserve ten critical species, focusing the organisation's efforts on ensuring their survival. 
The Regent Honeyeater conservation breeding program at Taronga Western Plains Zoo is part of the NSW Government's Saving Our Species program that addresses the growing number of plants and animals in NSW facing extinction.
The Regent Honeyeater Recovery Program is supported by National Parks and Wildlife Service, Department of Environment, Land, Water and Planning (Victoria), Australian National University, Bird Life Australia, the Department of Planning, Industry and Environment (NSW) and a number of zoo and wildlife parks in Australia.
Regent Honeyeaters are medium-sized black and yellow birds feeding on nectar, obtained mainly from eucalypts and mistletoe. Once widespread across Australia, they now exist in small numbers across limited sites from north-eastern Victoria to south-eastern Queensland.