Posted on 27th May 2022 by Media Relations
On 23 May we celebrated World Turtle Day by sharing this very special story. We returned two majestic green sea turtles to the ocean recently following treatment and rehabilitation at Sydney's Taronga Wildlife Hospital. Both turtles had been in care at Taronga since mid-January, after being found by members of the public. 
The turtles were fitted with satellite trackers before they were released. The data collected from the satellite trackers will add to a Marine Turtle Satellite Tracking Research Program supported by Veolia. The satellite trackers enable Taronga to measure the post-release success of each marine turtle that Taronga Wildlife Hospital rehabilitates and releases. 
Marine turtles have played vital roles in maintaining the health of the world's oceans for more than 100 million years, including maintaining the health of sea grass beds and coral reefs, providing key habitat for other marine life, helping to balance marine food webs and facilitating nutrient cycling from water to land. Marine Turtles even improve our iconic beaches by supplying a concentrated source of high-quality nutrients to their nest site. These nutrients aid the growth of vegetation and help to stabilise important sand dunes. Additionally, they are an integral part of the traditional culture of many coastal indigenous peoples throughout the world.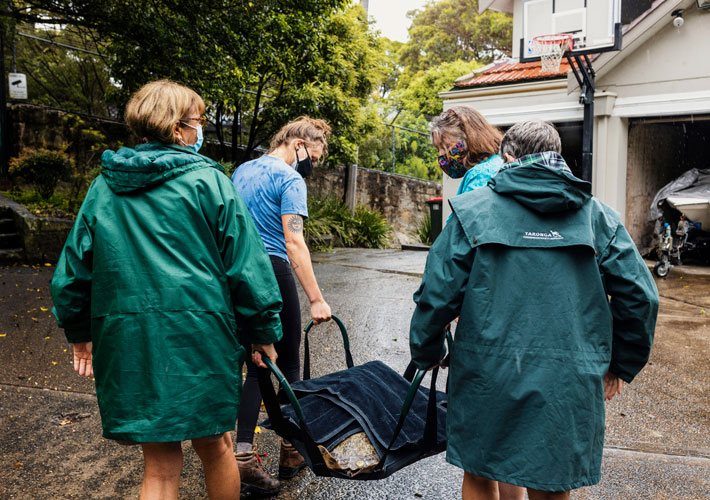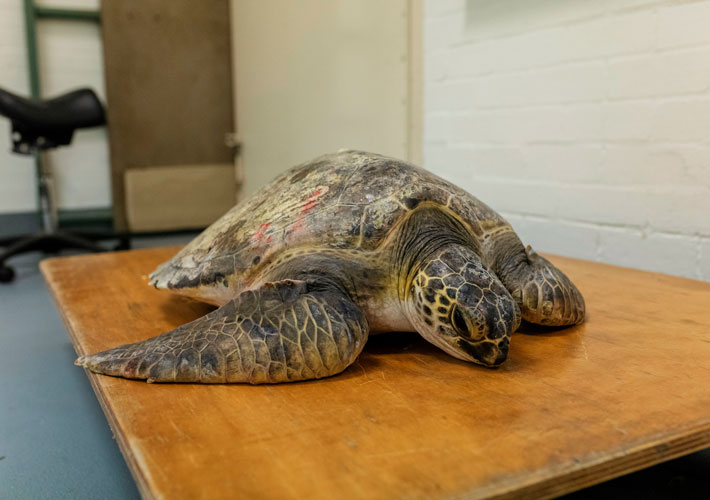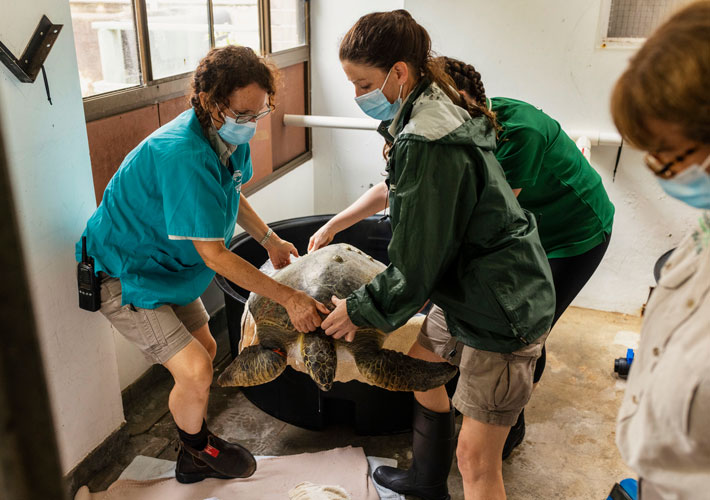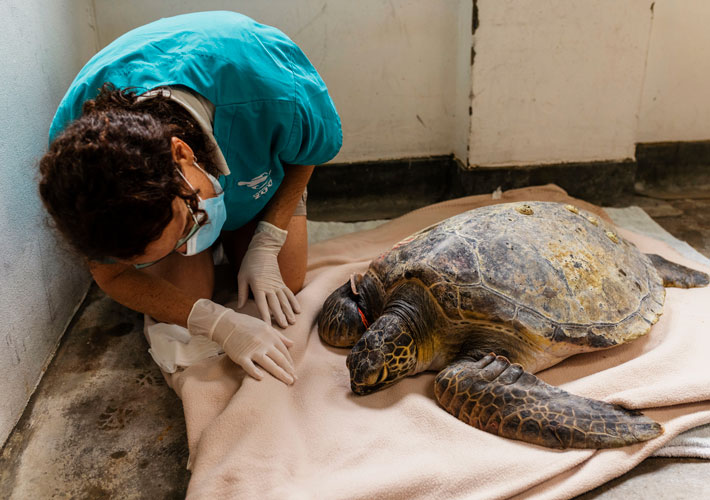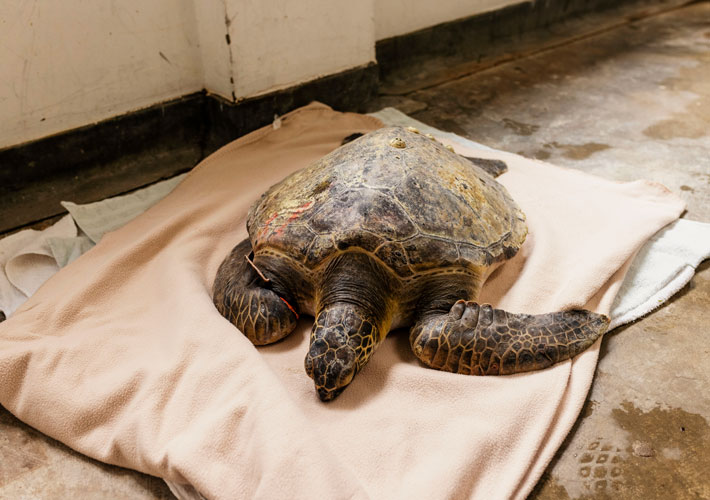 All marine turtle species are experiencing serious threats to their survival. The main threats are pollution and changes to important turtle habitats, especially coral reefs, seagrass beds, mangrove forests and nesting beaches. Other threats include accidental drowning in fishing gear, over-harvesting of turtles and eggs, and predation of eggs and hatchlings by foxes, feral pigs, dogs and goannas.
Our hospital receives and treats approximately 80 Marine Turtles every year. Many of these animals have suffered injuries because of pollution and marine debris like fishing line, hooks, and plastics. With the NSW Government announcing the banning of plastic bags as of 1 June, we are looking forward to seeing fewer turtles and other marine life impacted by plastic consumption. 
Taronga's two Wildlife Hospitals provide vital emergency assistance to all kinds of sick and injured native animals. With your help we can provide them with the best possible care.