Posted on 23rd June 2022 by Media Relations
Giraffe calf a very welcome addition for World Giraffe Day at Dubbo Zoo
The birth of a giraffe calf delighted keepers and guests on Saturday 18 June 2022 at Taronga Western Plains Zoo after it was born in the early hours of the morning, just three days before World Giraffe Day on 21 June.
Taronga Western Plains Zoo Giraffe Keepers and guests on the behind-the-scenes Early Morning Walk experience were first on the scene to witness the little calf for the first time.
"The early morning walkers and I discovered the silhouette of the calf through the mist that was hanging over the paddock. The calf is a healthy male, he was born amongst the long grass on the paddock and he is already finding his place in the herd," said Giraffe Keeper, Bobby-Jo Vial.

"We'd been awaiting the birth and as soon as I arrived at work on Saturday morning I knew that something had happened due to the very foggy conditions. Giraffes coincide with the weather to give birth, such as storms or extreme weather conditions as it helps hide the vulnerable calves from predators."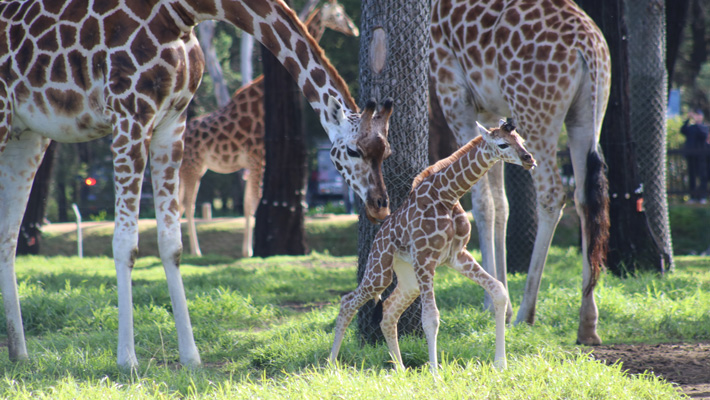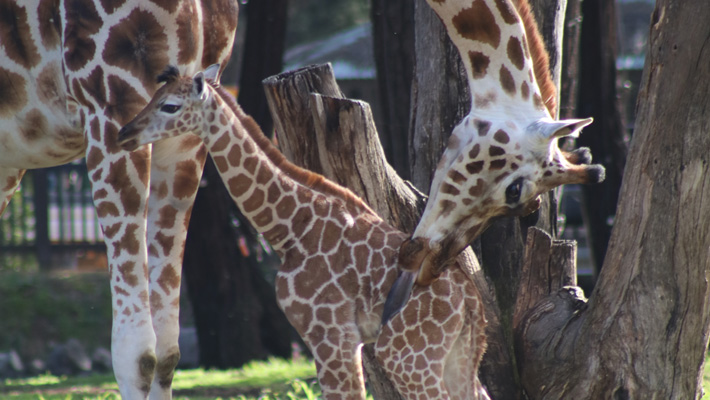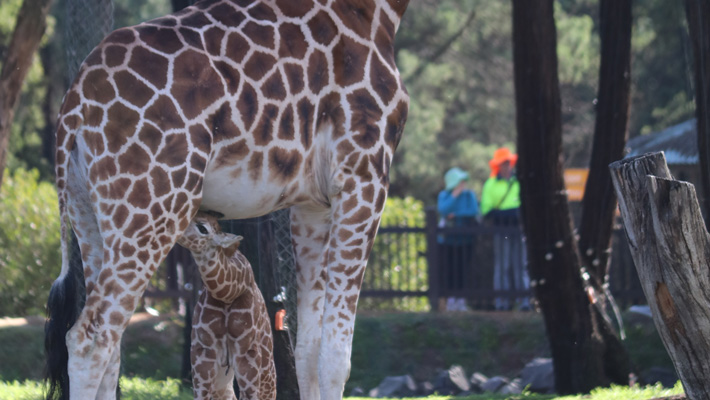 The calf is out in the paddock with the rest of the herd and can be seen suckling from mother Ntombi, who is an experienced mother of seven calves. Sire, Mtoto, is a first-time father who was transferred into Taronga Western Plains Zoo's breeding herd in 2019 to increase the genetic diversity in the regional population. Giraffe have a gestation period of 14-16 months.
The birth of this male calf is particularly special with World Giraffe Day falling on the longest night of the year, 21 June. Giraffe numbers have been declining in the wild over the past decade due to habitat encroachment, snares, civil unrest and poaching. The wild population is estimated at less than 117,000, a decline of 40% over 30 years. World Giraffe Day was initiated by the Giraffe Conservation Foundation (GCF), an organisation dedicated to raising awareness and support to stop the silent extinction of Giraffe.
Visitors to Taronga Western Plains Zoo can make a difference for the giraffe, elephants and endangered African Wild Dogs of Northern Kenya, simply by purchasing the beaded giftware from the Beads for Wildlife campaign. More than 800 women from communities across Northern Kenya handmake the traditional Kenyan beadworks which provides an alternative income to support local communities and lessen their reliance on environmentally damaging livestock. The bead sales help Taronga to support the Northern Rangeland Trust to improve wildlife security in animal populations including Giraffe.
Guests to Taronga Western Plains Zoo can see Giraffe and learn more about their plight in the wild and conservation status by tuning into a virtual Keeper Talk whilst in Zoo grounds or experiencing the daily Giraffe Encounter at 10am.
Taronga Western Plains Zoo is open every day from 9am – 5pm (last entry at 4pm). For more information or to purchase tickets visit our website.