Posted on 12th August 2022 by Media Relations
IT'S PAWTY TIME - TARONGA ZOO CELEBRATES LION CUBS' 1ST BIRTHDAY AND BRINGS BACK $1 ENTRY ON YOUR BIRTHDAY!
Taronga Zoo Sydney today marked the first birthday of its five African Lion cubs and to celebrate the occasion has brought back of the popular $1 on your birthday ticket offering. 
In their first year, Taronga's five Lion cubs, two males and three females have gone from strength to strength. Weighing only 1.5kg at birth males, Khari and Luzuko now weigh between 90-95 kg and the three females, Ayanna, Malika and Zuri now weigh between 70-75 kg. 
The cubs' first birthday also happens to coincide with the fifth birthday of their father Ato, making today's festivities a real family affair. To mark the cubs' first birthday, the pride of seven Lions was offered some of their favourite enrichment including four, large, heavy-duty balls made especially for carnivores and designed to encourage play.  
Taronga's Unit Supervisor, Carnivores Louise Ginman said: "It feels like just yesterday we welcomed the birth of five adorable Lion cubs, the first Lion cubs to be born at Taronga Zoo Sydney in over 18 years and now we are here marking the milestone of their first birthday. 
"It isn't only the keepers that feel connected to the journey of these five remarkable creatures, it is many members of the wider community. We welcomed these five Lion cubs during lockdown, a time of uncertainty for many of us, but thanks to Taronga TV's Cub Cam the public were able to follow along with a keepers-eye view into the development of their precious little lives" said Ginman.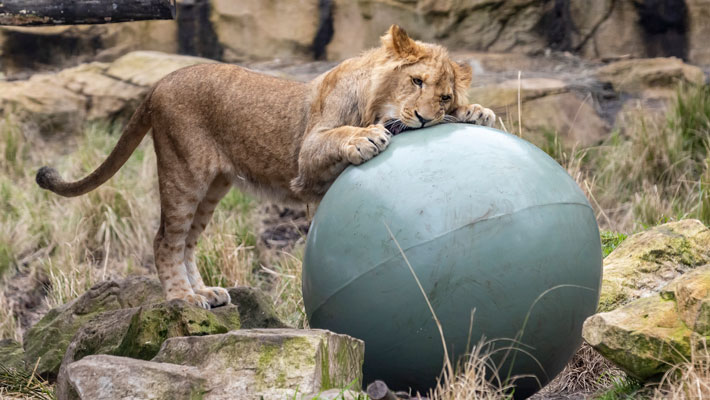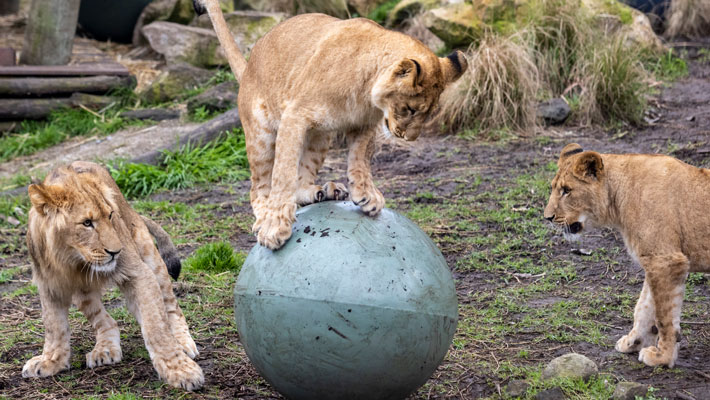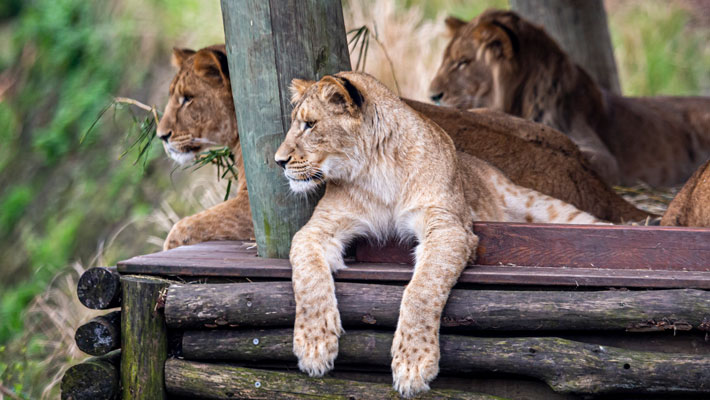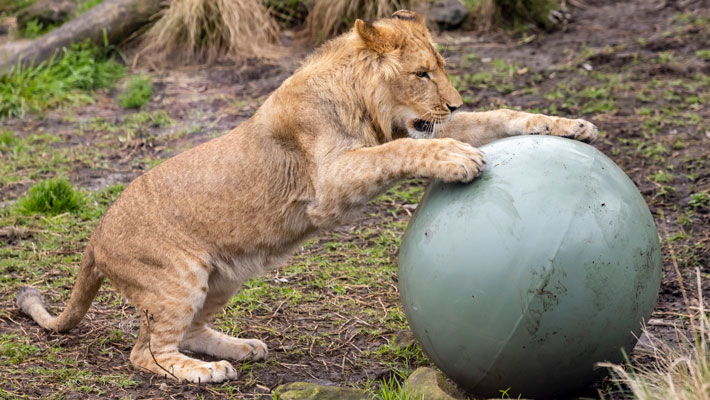 Since Taronga's centenary in 2016, more than 50,000 guests have taken advantage of the $1 on your birthday offer and have chosen to celebrate their special day at either Taronga Zoo Sydney or Taronga Western Plains Zoo in Dubbo. 
Taronga Conservation Society's Divisional Director of Marketing, Communications and Fundraising Leila Davis said: "We are delighted to be bringing back the ever-so-popular $1 on your birthday ticket, and what better way to announce this incredible offering than with marking the first birthday Taronga's five iconic Lion cubs". 

"The $1 on your birthday ticket allows guests to not only learn about the more than 5,000 animals that call both our two zoos home, but also to educate themselves about the natural world and Taronga's incredible conservation work that has helped bring seven species back from the brink of extinction," said Davis.

"We hope that guests will not only leave our zoos with a sense of satisfaction from a fabulous day out celebrating their special occasion, but also leave having formed a deeper connection with wildlife," said Davis. 
Taronga's $1 on your birthday ticketing offer is available from today and guests can register for their $1 birthday entry voucher at: www.taronga.org.au/birthday  Taronga Zoo is a non-for-profit wildlife conservation organisation, and every Zoo ticket, including $1 birthday entry, has the power to protect and ensure a brighter future for wildlife.