Posted on 11th July 2018 by Media Relations
Earlier this year I volunteered my time to assist with field work for the Giraffe Conservation Foundation in Uganda in the Kidepo National Park and Murchison Falls National Park.
Kidepo NP supports a population of 36 giraffe, which has increased from only three in the 1990's. The national park has the potential to support a larger population, which would be a big boost to the Ugandan giraffe population, as well as their numbers overall. This region is home to the Nubian giraffe who's numbers are as low as 2600 individuals in the wild and cover areas throughout South Sudan, Kenya, Ethiopia and Uganda. The aim for the trip was to fit tracking devices to the ossicones or horns of targeted individuals. This provides vital data on their movements in the key areas, their social dynamics, and their resource usage including feeding patterns and seasonal changes in individual behaviour and herd structure. This is vital when looking at introducing outside individuals to an established population and foreign ecosystem.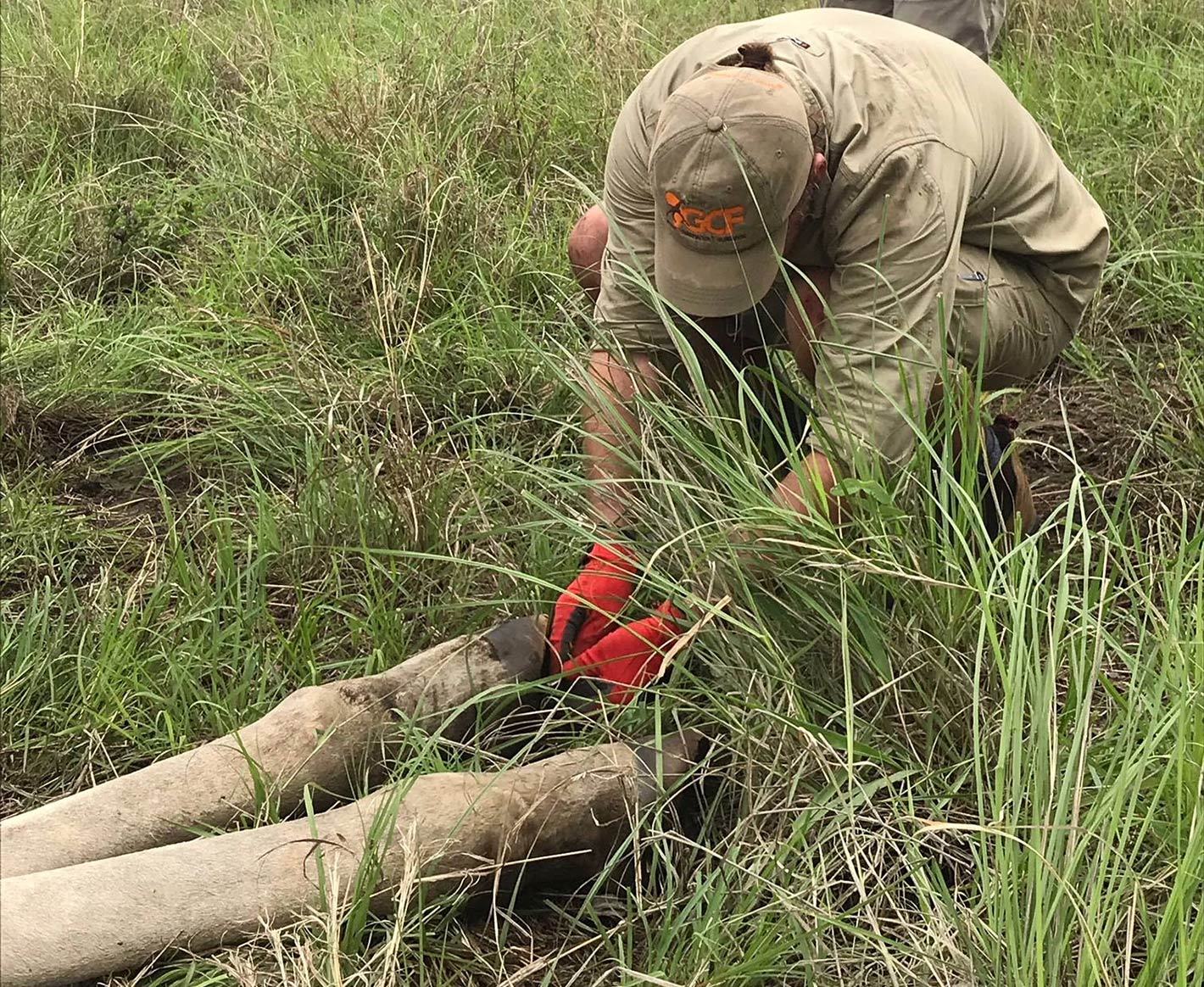 The team was on ground for almost three weeks, for the biggest capture to date with an ambitious 25 tracking devices to fit. All individuals were safely restrained by the team, working alongside the Ugandan Wildlife Authority, devices were fitted and all were successfully released. Murchison Falls NP is home to the largest population of Nubian giraffe in the country, but unfortunately they are facing many of the threats that giraffe across the continent are subject to. Habitat loss, fragmentation, poaching and snaring are just some of the factors threatening giraffe populations, with snares extremely prevalent in Murchison Falls NP. Unfortunately these snares aren't selective, impacting all wildlife including elephants, lions and hyena. We were able to successfully remove snares from giraffe and an elephant whilst in the field, however the impacts are still overwhelming in certain areas.
Today is actually World Giraffe Day! It was initiated by the Giraffe Conservation Foundation in an effort to raise awareness of the plight facing giraffe in the wild, who's numbers have been declining without too much attention.  Whilst it is important to raise awareness, World Giraffe Day also focuses attention on raising funds to support conservation projects such as Operation Twiga III. This involves the translocation of giraffe from Murchison NP to Kidepo NP, in the hope of boosting numbers and diversifying genetics throughout the country's population. The Giraffe Conservation Fund have already completed Operations Twiga I and II which involved moving giraffe across the Nile river, to re-populate an area that has been void of giraffe for 200 years. Success was measured this year when two national parks that received giraffe, spotted calves for the first time, proving that their efforts in translocating giraffe into existing populations have had positive outcomes.
Giraffe conservation is a real passion of mine, and World Giraffe Day is a great opportunity to recognise and highlight the invaluable the Giraffe Conservation Fund does which I have seen first hand, to preserve this species for future generations. Giraffe are such an iconic species and hopefully with a bit of support, we can make sure the world's tallest animal doesn't get overlooked.  
By Lachlan McFeeters, Keeper at Taronga Western Plains Zoo