Posted on 23rd February 2023 by Media Relations
Taronga Western Plains Zoo has seen its most successful Plains-wanderer breeding season to date with 17 critically endangered chicks hatching at the purpose-built Plains-wanderer breeding facility in the Taronga Sanctuary in Dubbo.
"We are so thrilled to announce our most successful breeding season to date with 17 critically endangered Plains-wanderer chicks successfully hatching. This is a huge step forward for this tiny endemic bird," said Mark O'Riordan, Plains-wanderer Keeper at Taronga Western Plains Zoo.
The seventeen chicks, consisting of nine males and eight females, were successfully hatched late last year from clutches of 2-3 eggs by six pairs of adult birds in the conservation breeding program. The chicks recently had their very first health checks, with Taronga vets checking heart, wings, feet, weight and overall body condition. All chicks are in good health.
The adult Plains-wanderers represent highly valuable genetic lines as wild founders, resulting in genetically robust and diverse offspring who will play an important role in the survival of this unique and extremely threatened species in the wild. 
"The Plains-wanderer is the only representative of family Pedionomidae and genus Pedionomus. They stand-alone of their branch of the evolutionary tree. This species is unique in the way it looks, lives and behaves and is only found in Australia. If we lose the Plains-wanderer, then we lose one family of birds out of the ~250 left on the planet," said Mark.
The dedicated male birds ensure rearing of the chicks and the diligent care, teaching foraging techniques, brooding, securing and protecting the chicks. The chicks hatched across November and December 2022 in peak weather conditions where it was not too wet, not too dry, not too cold and not too hot – it was just right. This resulted in ideal boom conditions for the aptly nicknamed Goldilocks bird.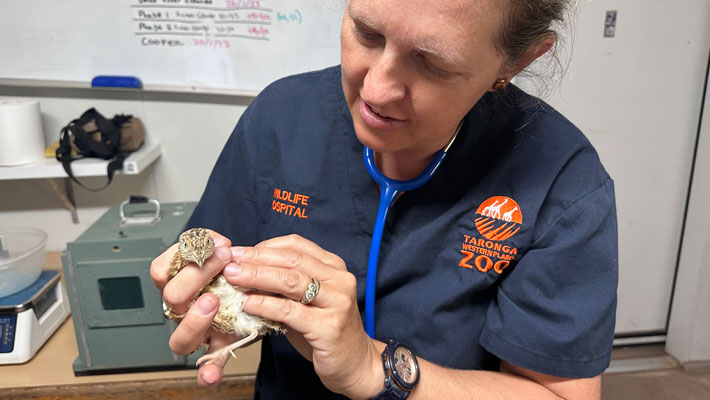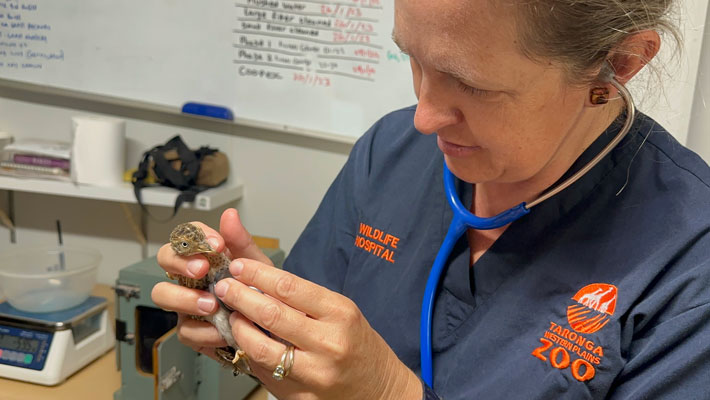 Taronga Western Plains Zoo's Plains-wanderer complex was purpose-built to fulfill the very specific environmental and niche requirements for the species and boasts 30 aviaries, being one of the largest conservation complexes in Australia. The individuals in this conservation breeding program play an important role in the national recovery program for the plains-wanderer, by bolstering the wild populations through releases, halting the risk of extinction and securing the species in the wild.
 
Co-ordinated by NSW Government's Saving our Species program, the conservation breeding program is ongoing at five zoos across NSW, VIC and SA to help save this endemic Australian species from extinction. This National Recovery Program is a crucial collaboration for conservation of this critically endangered Australian bird. The Recovery Program has released four cohorts since 2021 with another in the early stages of planning.
 
The 110ha Taronga Sanctuary is located behind-the-scenes at Taronga Western Plains Zoo, Dubbo. The Taronga Sanctuary is currently home to the conservation breeding programs for the Plains-wanderer, Greater Bilby and Chuditch and is made possible through generous philanthropic donations. For more information visit www.taronga.org.au/dubbo