Posted on 13th March 2023 by Media Relations
Booroolong Frog population bolstered with the first release of the endangered amphibian from Taronga Zoo.
Just three years after a rapid rescue mission was deployed to recover the last remaining individuals in the population, 640 endangered Booroolong Frogs bred at Taronga Zoo have been released back into the wild in Northern NSW.
Taronga Conservation Society Australia, alongside partners from NSW Department of Planning and Environment with support from the NSW Government Saving our Species program, made a 420km journey from Sydney to Northern NSW earlier this week to release the frogs on Wednesday evening.
Taronga Conservation Society Australia Supervisor of Herpetofauna and Amphibian specialist Michael McFadden said the release was a humbling moment of progress after a rigorous process.
"When we went out to collect the remaining population from the Northern NSW region, we were able to successfully retrieve a total of 60 individuals from catchments that were dry and struggling. Just over three years later, we have just released over 600 frogs, into a stream that is now flowing and thriving". 

"In just over a week, we will be conducting our first survey since the release, and we are hoping to see the frogs settled in and doing well," said McFadden.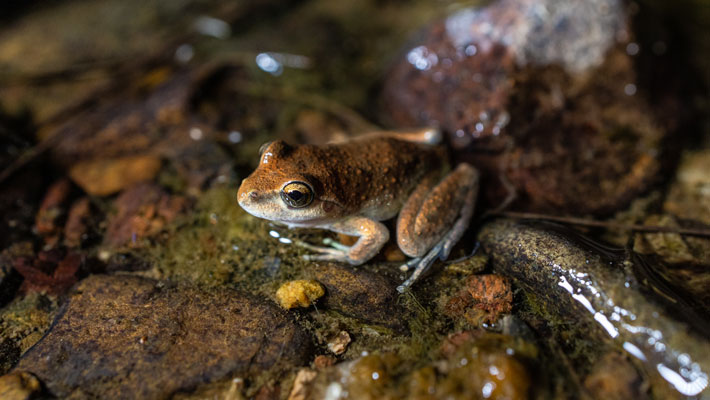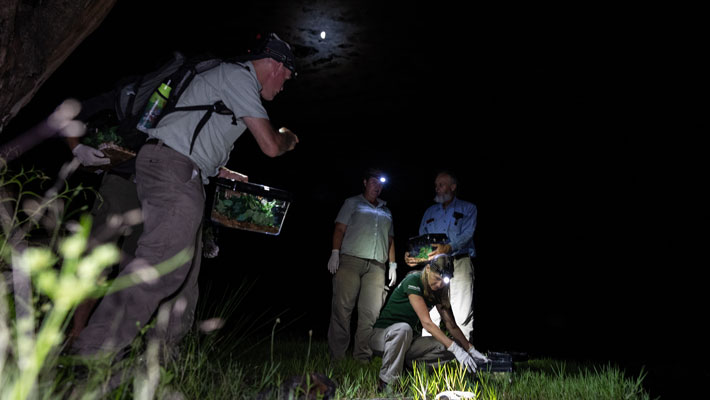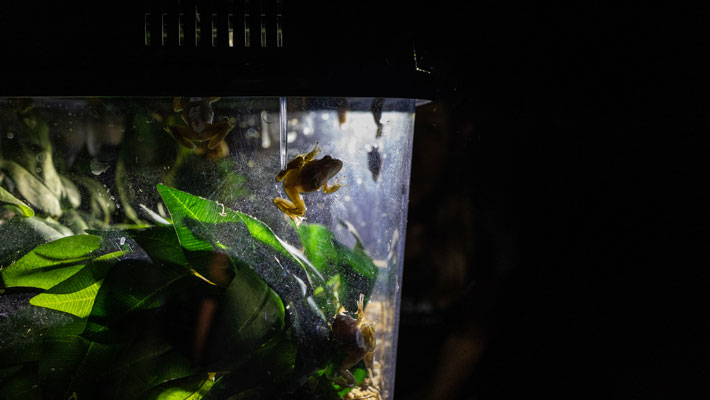 Unfortunately, the Booroolong Frog has disappeared from much of its original range in the NSW Northern Tablelands due to several threats including the spread of chytrid fungus, changes in land use, reduction of habitat and the ongoing effects of climate change such as extended droughts and 
unprecedented bushfires.
Since its establishment in 2019, Taronga's breeding program of Booroolong Frogs has seen successful breeding from most pairings with 110 frogs now forming a genetically diverse insurance population in a purpose-built facility at Taronga to continue the second stage of the recovery program which will rear more individuals for release into suitable habitats.
Amphibian species around the world have been facing rapid declines in numbers since the 1980s with 501 species of frogs and salamanders already being driven towards extinction and with more than half of the remaining population in danger of extinction. The main threat worldwide towards 
amphibians is chytrid fungus as well as a number of environmental factors such as habitat loss and pollution.
Many species of amphibians, particularly frogs, play a vital role in the environment and the food chain, this is because they are both a predator and prey animals. Given a frog's diet consists of predominately insects and pests they play an important role in eradicating millions of pests that could destroy valuable crops.
Taronga Conservation Society's Wildlife Conservation Officer Monique Van Sluys said, "Frogs are the key indicator of a healthy and sustainable environment and for that reason, they are also known as bioindicators".

"If you are lucky enough to have a frog that is thriving in your garden at home, then that indicates that you have created a viable and healthy environment"

"Frogs breathe through their skin and therefore are very sensitive to water quality and pollution, so if that frog in your garden suddenly becomes ill or dies, it could indicate that there is a compromise in that particular environment," says Van Sluys.
Taronga works alongside the Department of Planning and Environment on a number of amphibian conservation programs including the Northern and Southern Corroboree Frog. The most recent release of the Southern Corroboree Frog occurred in late February when 110 individuals were released into Kosciuszko National Park.
Currently, there is a mass mortality event under investigation by Taronga's Australian Registry of Wildlife Health and the Australian Museum to understand why there are a hundred frogs showing up deceased along the east coast of Australia. Climate change, habitat modification, disease and introduced species are all major threats to frog species, with this mortality event another threat to push them closer to the edge.
You can help Taronga's Australian Registry of Wildlife Health by reporting any dead or sick-looking frogs you may come across to the FrogID team by emailing calls@frogid.net.au