Posted on 21st August 2023 by Media Relations
Aussie icon named after Aussie icons
Sunday, 20 August 2023
A rescued female platypus puggle being cared for at Sydney's Taronga Zoo has been named 'Matilda' after Australia's much-loved women's soccer team record breaking run at the FIFA Women's World Cup 2023.
Matilda, nicknamed 'Tilly' for short, was around four months old when she was admitted to Taronga's Wildlife Hospital in April 2023. She was in poor condition and weighed only 280 grams.
She had been found under a bush on the NSW Central Coast and was weak, severely malnourished and covered in ticks, all of which compromised her waterproofing making it difficult for her to swim and survive on her own.
Thanks to attentive, around-the-clock care from Taronga's expert Platypus team who hand-fed her 6 times a day for 2 months, she started to improve.
Matilda, who is now approximately 8 months old, is eating and foraging on her own and recently weighed in at 694 grams.
The name Matilda means 'bold, battlefield warrior' and represents both our mighty women's soccer team and Taronga's puggle who is going from strength to strength.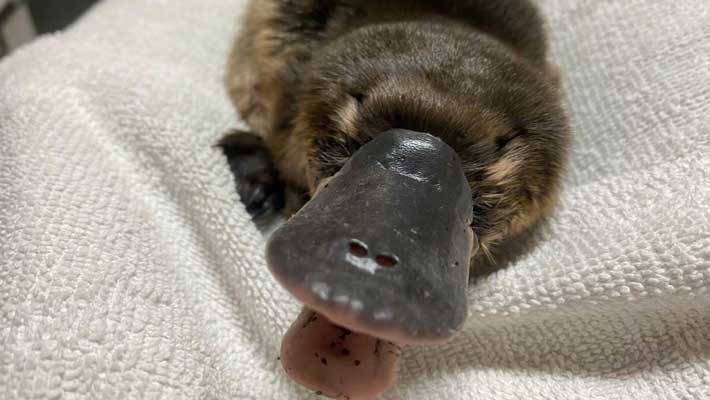 Premier Chris Minns said:

"We are incredibly proud of the Matildas and the spirit they have shown throughout the Women's World Cup and Tilly is emblematic of that perseverance.

"We know their legacy will be remembered for generations and, now one of our most iconic native animals shares the same name.

"The work being done by Taronga Zoo to care for platypuses is absolutely vital and the recovery of Tilly is a testament to that."
Minister for the Environment Penny Sharpe said: 
"The performance of the Matildas during the Woman's World Cup has inspired a conversation that will change women's sport in Australia forever.

"It can be touch-and-go when rehabilitating a Platypus, and Tilly's recovery is a testament to the calibre of the team we have working at Taronga's Wildlife Hospital.

"Ensuring the survival of this iconic species is essential work for this government and that means protecting their habitat, addressing climate change and tackling plastic pollution."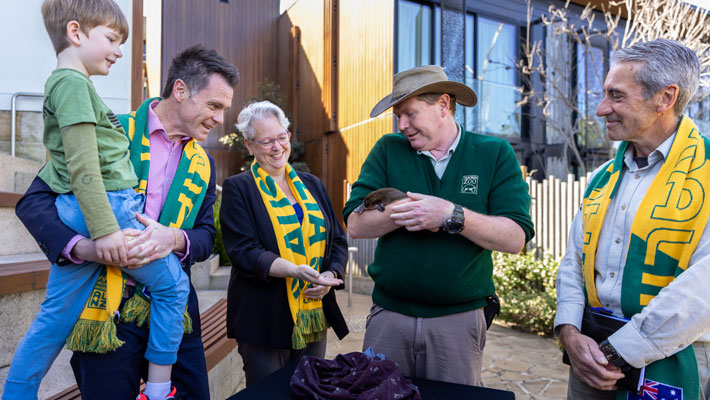 Taronga Wildlife Hospital veterinary resident Dr Jess Whinfield said: 
"Each platypus we treat, and especially those that need intensive care like Matilda, offers an insight into their species and what we need to do to help them thrive.
"Tilly would have weighed a tiny 1.5 grams when she hatched from an egg the size of a marble. She then spent four months drinking her mother's milk in the safety of the nesting burrow.
"After emerging, she has very quickly learned to swim and find her food – not by using sight, sound, or smell, but by using her bill to detect the tiny amounts of electricity her invertebrate prey produces.
"Everyone can help protect platypuses in the wild by responsibly disposing of fishing equipment and picking up rubbish – especially items such as hair ties and rubber bands which platypuses can become entangled in."