BILBIES MAKE A COMEBACK
Together with our partners in the Wild Deserts project, Taronga is bringing Bilbies back to NSW
A group of Greater Bilbies were released into the Taronga Sanctuary last month marking a milestone in bringing Bilbies back to NSW. The 110-hectare predator-free conservation breeding Sanctuary at Taronga Western Plains Zoo will allow Bilbies the freedom to flourish, forage and choose their own mate.
The future offspring from these animals will later be released into Sturt National Park in NSW to establish wild Bilby populations. These Bilbies are specifically selected and managed as a genetically diverse founding population. 
Bilbies have been extinct in NSW for more than 100 years and has been a huge blow as they are what we call 'ecosystem engineers'. A prolific burrower, the Bilby spends much of its time digging burrows for shelter, insects, seeds and plant roots, which helps nutrients infiltrate the soil.
The loss of mammals like Bilbies from our deserts has had a flow-on effect, leading to a reduction in soil quality, the loss of further species and, ultimately, a much less healthy environment.
Here at Taronga, we refuse to accept the loss of such important wildlife from our unique desert ecosystems. So together with our partners in the Wild Deserts project, Taronga is bringing Bilbies back to NSW.
Cameron Kerr said "The Taronga Sanctuary project aims to become the largest breeding program for the Greater Bilby, enabling this species to thrive at rewilding sites around NSW."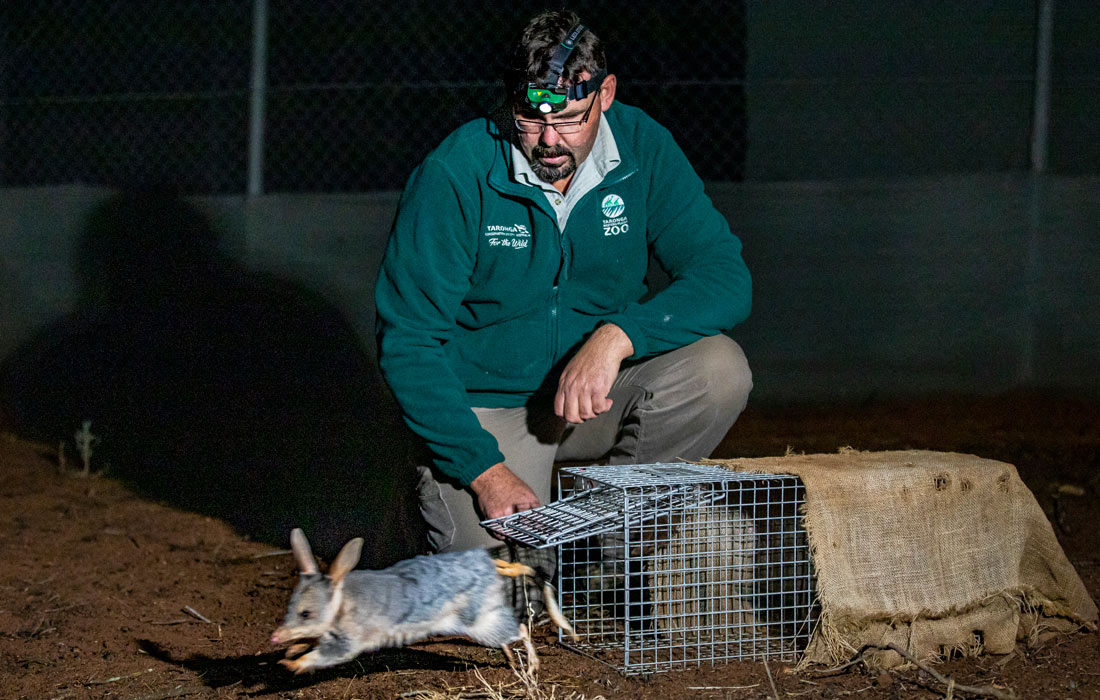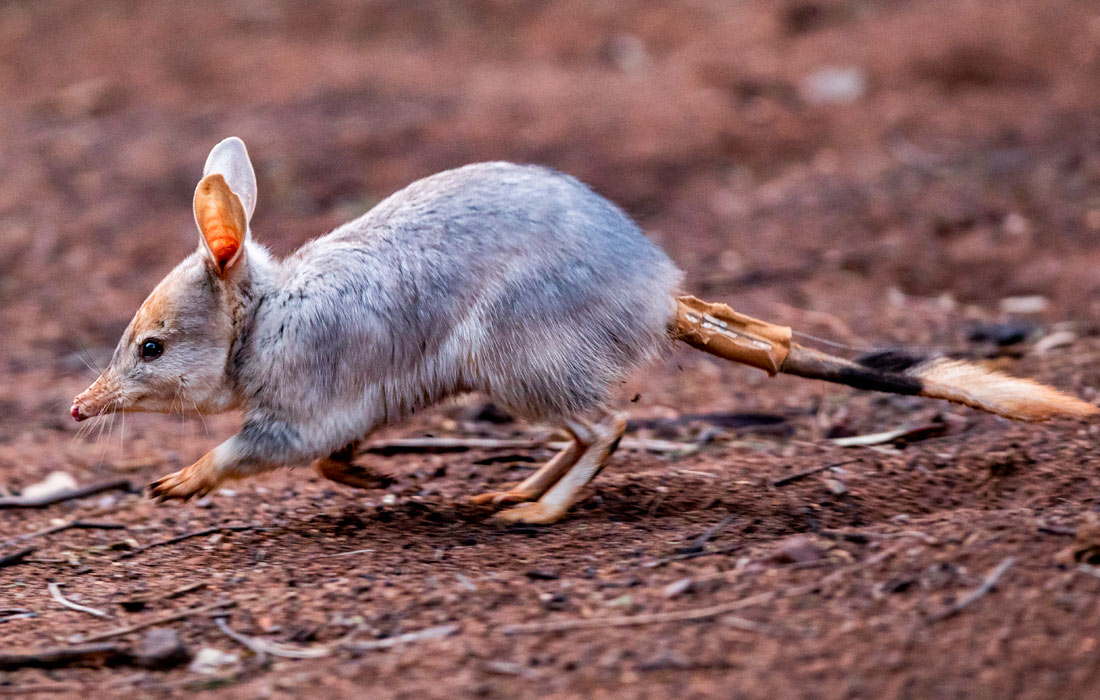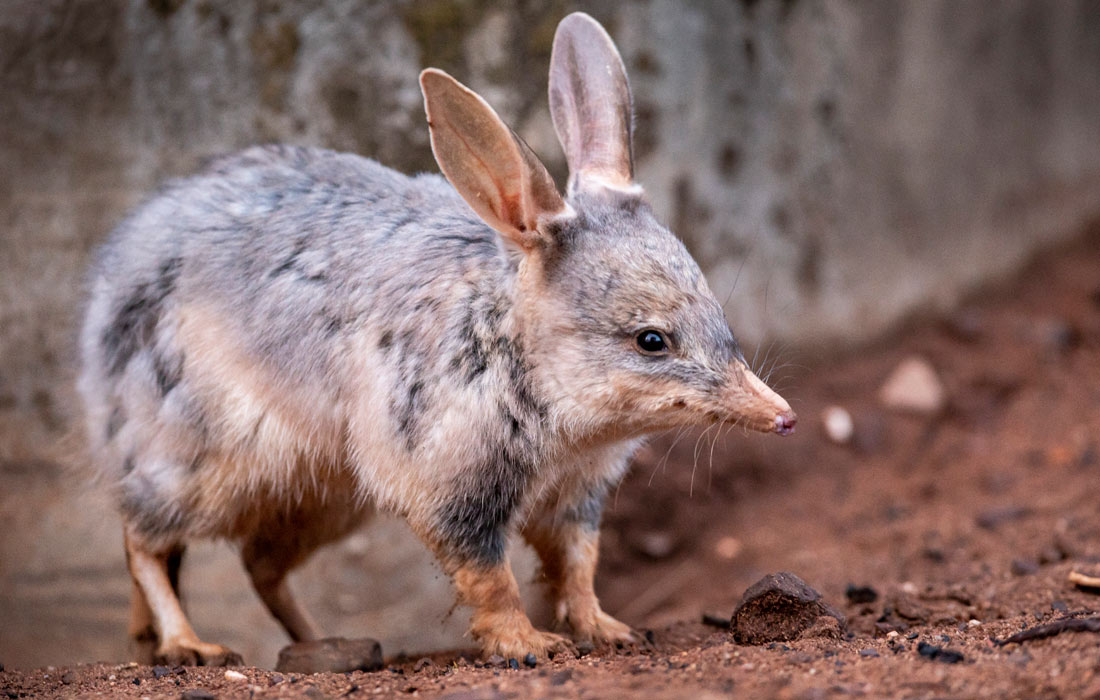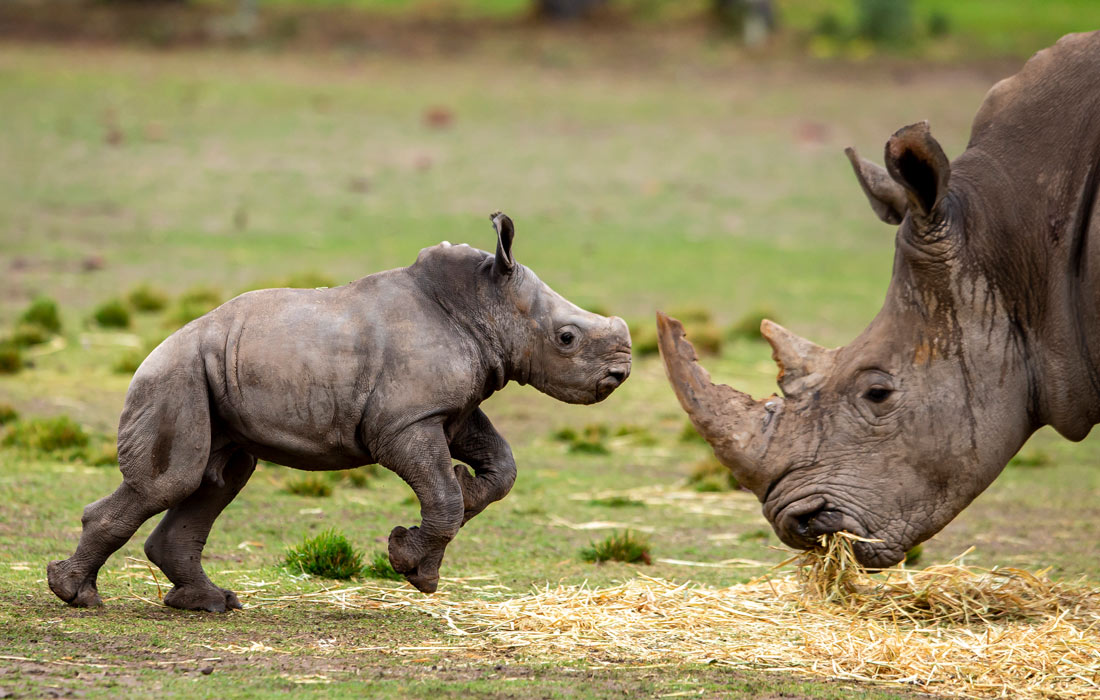 WELCOME MEEKA
With about 19,000 White Rhinos left in the wild every rhino birth is vital. It shows how critical the conservation work undertaken by Taronga is – not just for rhinos but our native animals that are also under threat.
Taronga Western Plains Zoo has welcomed a female White Rhino calf, born on Sunday 18 August 2019 in the early hours of the morning.
Meeka, meaning brave and strong-hearted, was born to mother Mopani at 16 months gestation, weighing in at 74kgs.
"The calf required some initial veterinary assistance over the first two days of her life, but being a very strong calf went from strength to strength," said Keeper Supervisor Pascale Benoit.
"The calf is the third offspring for experienced mother Mopani, sired by White Rhino bull, Khulu who sadly passed away earlier this year."
"This birth heralds another breeding achievement for the rhino conservation breeding programs at Taronga Western Plains Zoo," said Pascale.
"The team is thrilled to welcome another precious White Rhino. Being a female, this little one will one day play an important role in the regional breeding program, hopefully creating a new genetic bloodline."
Both Mopani and Meeka are now on exhibit along with two other females in the herd. Mopani is a very protective and caring mother and has bonded well with her calf. She is taking motherhood in her stride again.
"We are really proud of Mopani and the maternal behaviours we are observing. She is very protective of her calf and is keeping the other herd members at a distance at present," said Pascale.
NSW Environment Minister Matt Kean thanked all the zoo staff for their incredible care for the new calf, as well as all the animals at Taronga Western Plains Zoo.
"With roughly 19,000 White Rhinos left in the wild, every rhino birth is vital. It shows how critical the conservation work undertaken by Taronga is – not just for rhinos but our native animals that are also under threat. These conservation efforts wouldn't be possible without the dedication from zoo staff."
Taronga actively supports conservation efforts for wild rhinos in Africa, Indonesia and India, including providing funds and support for habitat and reforestation, anti-poaching and rhino protection units and reduction of human-animal conflict. Taronga is also a founding member of the International Rhino Foundation.
Taronga is globally renowned for expertise in rhino breeding and is a founding partner of the International Rhino Foundation.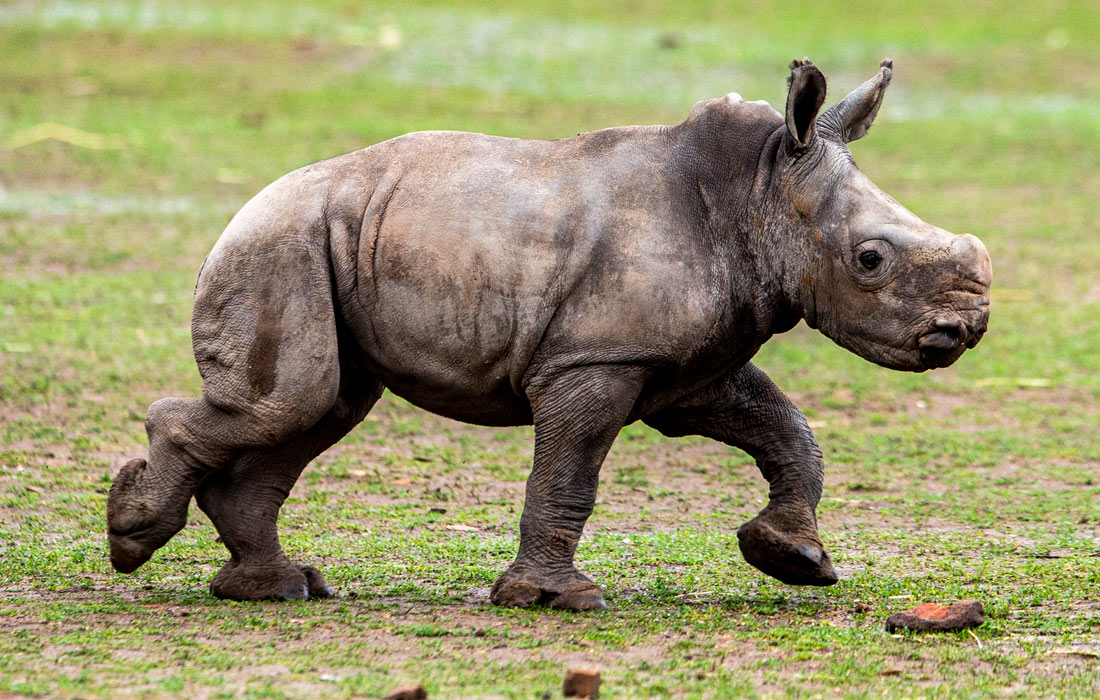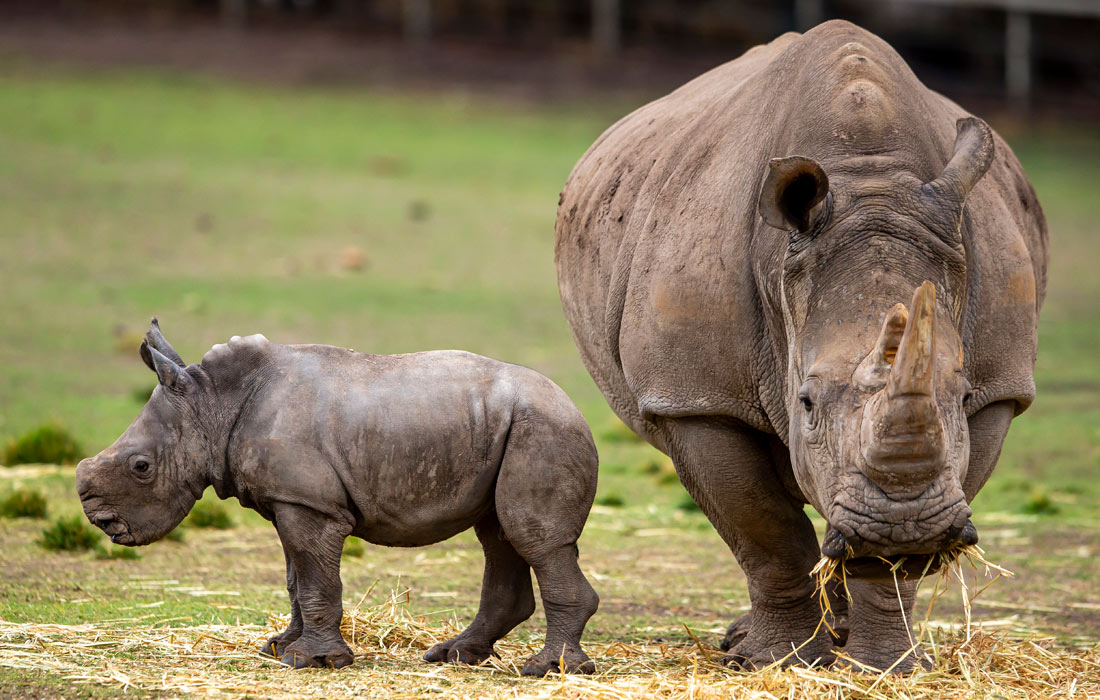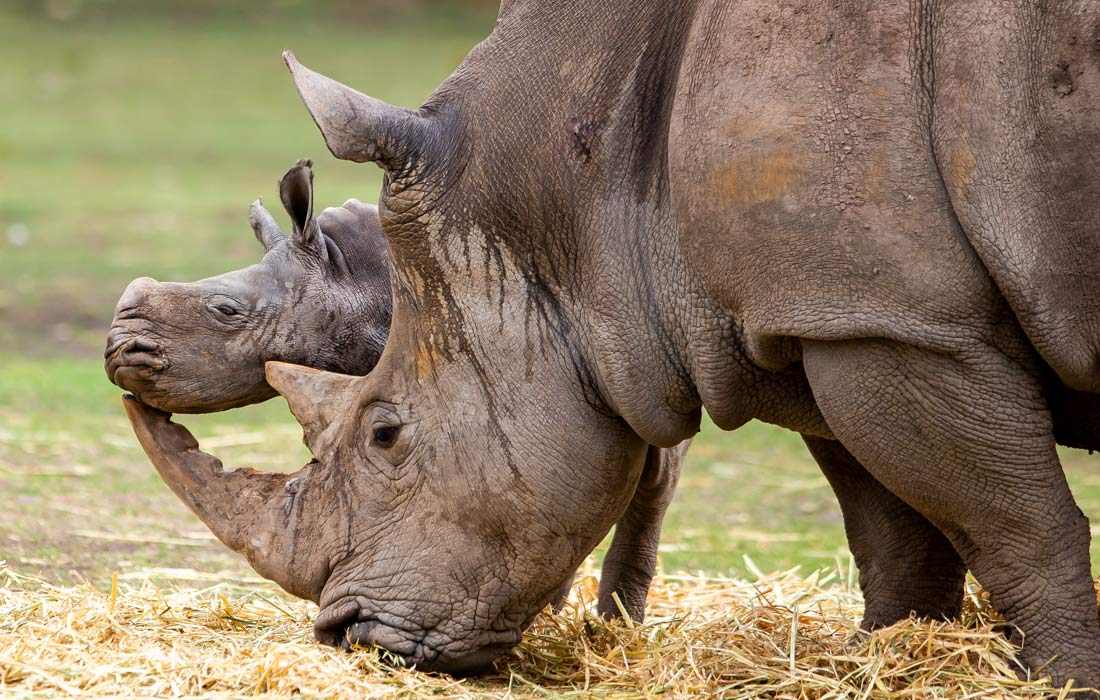 TARONGA ATTENDS UN CITES CONFERENCE
Taronga played an advisory role at this year's UN CITES (CoP18) conference, participating in debates to ensure international decision of trade in specimens of wild animals and plants does not threaten their survival.
The 18th meeting of the Conference of the Parties (CoP18) on the Convention on International Trade in Endangered Species of Wildlife and Fauna (CITES) concluded last month in Geneva, Switzerland. Taronga CEO, Cameron Kerr and Director of Welfare, Conservation and Science, Nick Boyle attended CITES as advisors to the Australian Government delegation at the meeting.
This year, 93 new species were added to the CITES Appendices to protect wild populations and ensure that any legal trade is regulated based on the best available conservation science. Member countries also agreed to strengthen the Convention's provisions to increase traceability and better coordination with indigenous communities so that their livelihoods are protected.
Here are some of the important decisions that will help give these species a fighting chance.
Sharks and Rays
Sharks and rays are in rapid decline around the world as they are hunted for their meat and fins for food as well as threatened by large-scale fishing operations. CITES member countries voted to add 18 species of sharks and rays to Appendix II of the Convention. This means that the trade of these 18 species will be closely monitored to ensure they do not become extinct in the wild.
The 18 species of sharks and rays include: 10 species of Wedgefish, six species of Guitarfish and two species of Mako sharks. The proposal to protect these species attracted the highest number of co-sponsorship – that is – support from member countries since 1973.
Giraffes
Over the last three decades, wild giraffe numbers have plummeted by 40 per cent. Some refer to this as the 'silent extinction' because the loss of giraffes isn't as well publicised as the loss of elephants and rhinos. Giraffe numbers have been dropping due to a range of factors, such as habitat loss, trophy hunting, bush meat and population growth. The ongoing debate around the number of giraffe species and sub-species is also making their conservation harder.
This year, CITES voted to have giraffes listed in Appendix 2. This means that for the first time ever, giraffes have been afforded international level protection and trade in giraffe parts will now require appropriate permits.
Otters
Otter numbers in the wild have come under increasing threat in recent years from illegal poaching. Some people think that they make better, more charismatic pets than dogs and cats. The social media fuelled desire to take popular pictures is causing further demise of otters (and other animals) in the wild. This has led to 'otter cafes' popping up in places like Japan where guests can interact with otters and snap selfies while having coffee.
This year, CITES voted to move two species of otters, the small-clawed and smooth-clawed otter from Appendix II to Appendix I. Any species listed in Appendix I is prohibited from being commercially traded.
Elephants and Ivory
The commercial trade of ivory has always been a contentious issue in the international arena. A coalition of African countries believe that they should be allowed to sell their stock-pile of ivory to raise funds to pay for the conservation of elephants and rhinos. One the other hand, a coalition of African countries argue that allowing for the sale of ivory will fuel further poaching of elephants and rhinos. This year, CITES voted to uphold the ban in the sale of ivory.
While these tensions play out at CITES, momentum for dealing with the trade of ivory is gathering speed. One of the largest online retail platforms in Japan – Yahoo Japan – has announced that it will ban the sale of ivory by the end of November this year.
These are some of the important announcements from this year's Conference to help manage wild populations of some of the most endangered animals around the world. CITES has also recognised the ongoing need to continually combat illegal wildlife crime, particularly as it moves into the digital space. As such, member countries have agreed to strengthen collaboration with local, regional and international law enforcement agencies as well as source, transit and destination countries to effectively deal with the illegal poaching of animals and plants. 
LEND YOUR EYES TO THE WILD

You never know when you may witness wildlife crime – markets and shops across South East Asia are hotspots for wildlife trade. By lending your eyes to the wild, you can report what you see and help authorities catch poachers.

Simply download the Wildlife Witness app and photograph suspicious incidents of illegal wildlife trade, including trapped or caged wildlife, animal products being sold in a market place and delicacies in restaurants that may include illegally poached wildlife.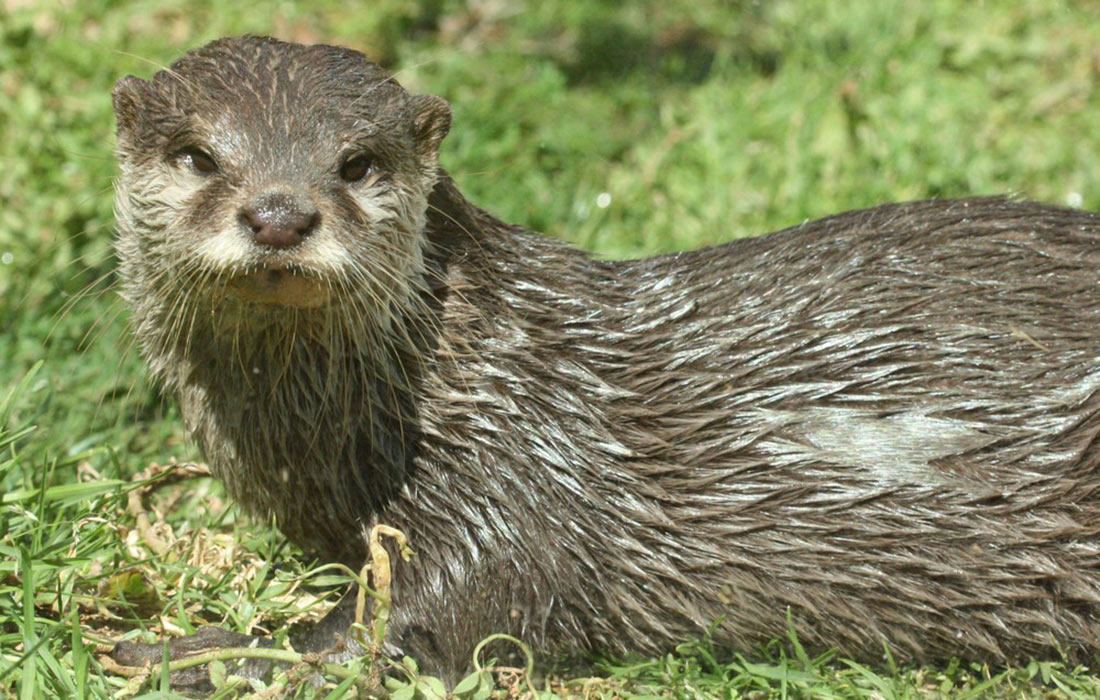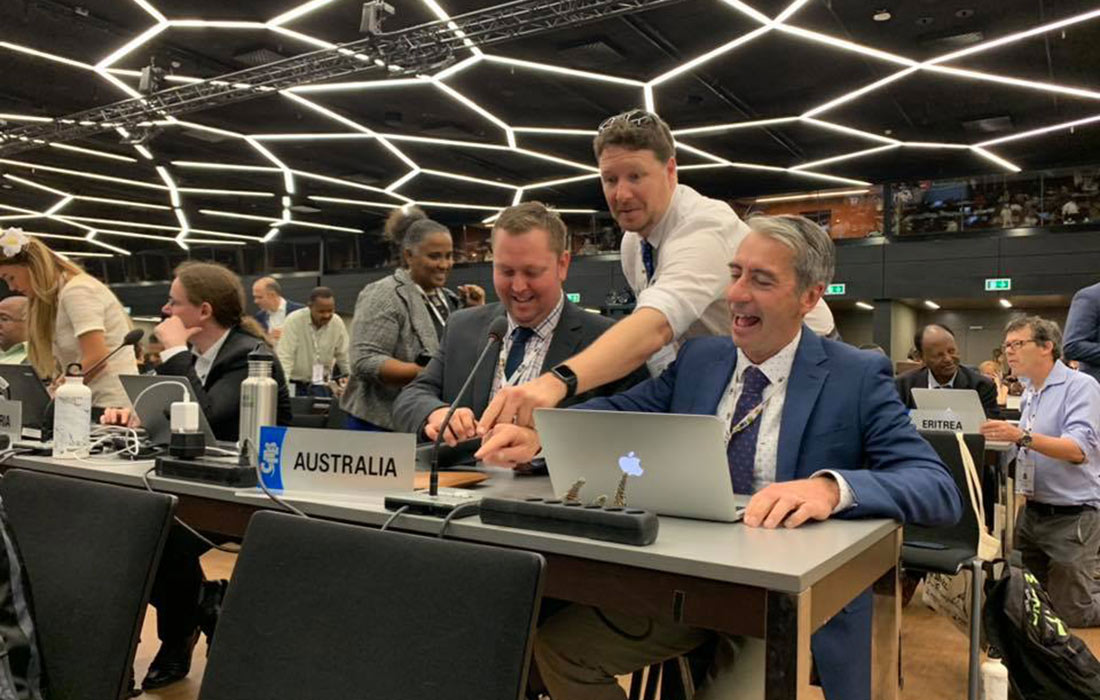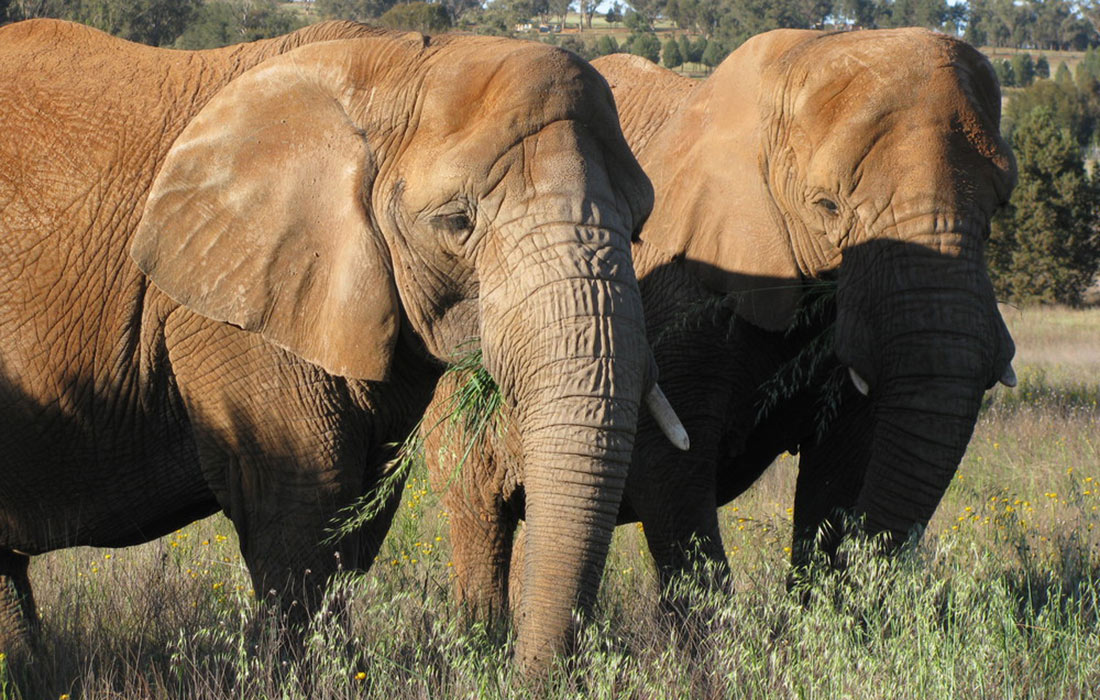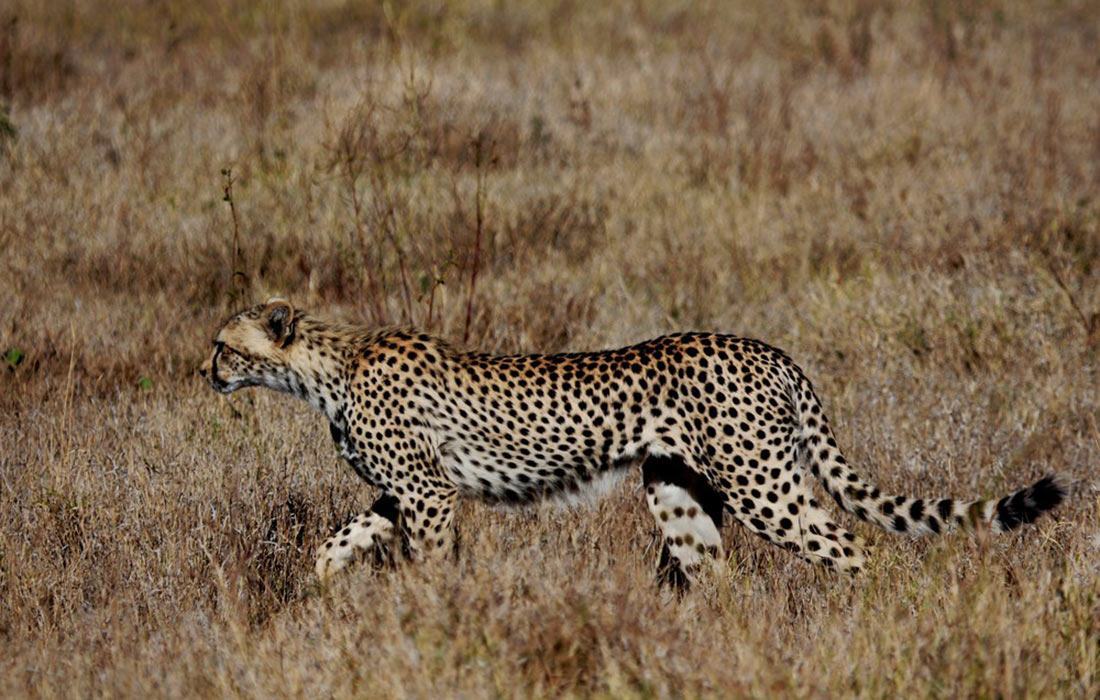 EXPANDING OUR GLOBAL IMPACT
Taronga's conservation partnerships form part of our holistic approach to supporting wildlife, habitat and community.
As Taronga is a not-for-profit organisation, all proceeds from both our Zoos go back into our mission of creating a shared future for people and wildlife. One important part of achieving this goal is our conservation partnerships. 
Global and local wildlife conservation takes a sustained effort from groups and organisations across a number of fields, and with Taronga's wide-ranging expertise comes the ability to support a variety of conservation initiatives. Developed with organisations and communities worldwide, these partnerships support programs to protect priority species and habitats, facilities ways for people to live with wildlife, and foster support for conservation. 
Among a long list of over 15 conservation initiatives, our current partnerships include chimpanzee conservation with the Jane Goodall Institute of Australia and tackling human-wildlife conflict in Kenya with the Northern Rangelands Trust.  
EXCITING NEW PARTNERSHIPS
Taronga has recently committed to seven new conservation partnerships:
Flora and Fauna International: Protecting and stabilising the globally important White-cheeked Gibbon population in Pu Mat National Park
Australian Wildlife Conservancy: Supporting protection of threatened Great Desert Skinks in the Newhaven Wildlife Sanctuary
SAVE VIETNAM WILDLIFE: Facilitating recovery of critically endangered Pangolin in Vietnam
Botswana Predator Conservation Trust: Protecting threatened and endangered carnivores through wildlife conservation, conflict mitigation and education
Cheetah Conservation Botswana: Preserving Botswana's cheetah population to promote coexistence with the rich diversity of carnivore species
Free The Bears: Improving effectiveness of Sun Bear conservation and Tuberculosis rehabilitation, through ongoing testing and surveillance at the Cambodian Bear Sanctuary
Sahara Conservation Fund: Supporting restoration programs for the critically endangered Addax
One is Taronga's seven new conservation partnerships is with the Sahara Conservation Fund, supporting their important work on Addax restoration programs. The Addax is one of the rarest animals on earth, with less than 300 wild animals across Niger and Chad. Taronga will be supporting the introduction of Addax back into their former historical range in Morocco. 
The Sahara Conservation Fund is working with the Moroccan Government on the release of 20 animals from a managed semi-wild breeding population contributed to by several European zoos. Taronga will provide funding for GPS trackers which will be fixed to the horns of these animals, providing data on movements and habitat requirements over the next two years. This information will inform conservation management plans for their long-term population sustainability. 
Learn more about collaborative efforts to protect wildlife and habitats by reading about our conservation partnerships.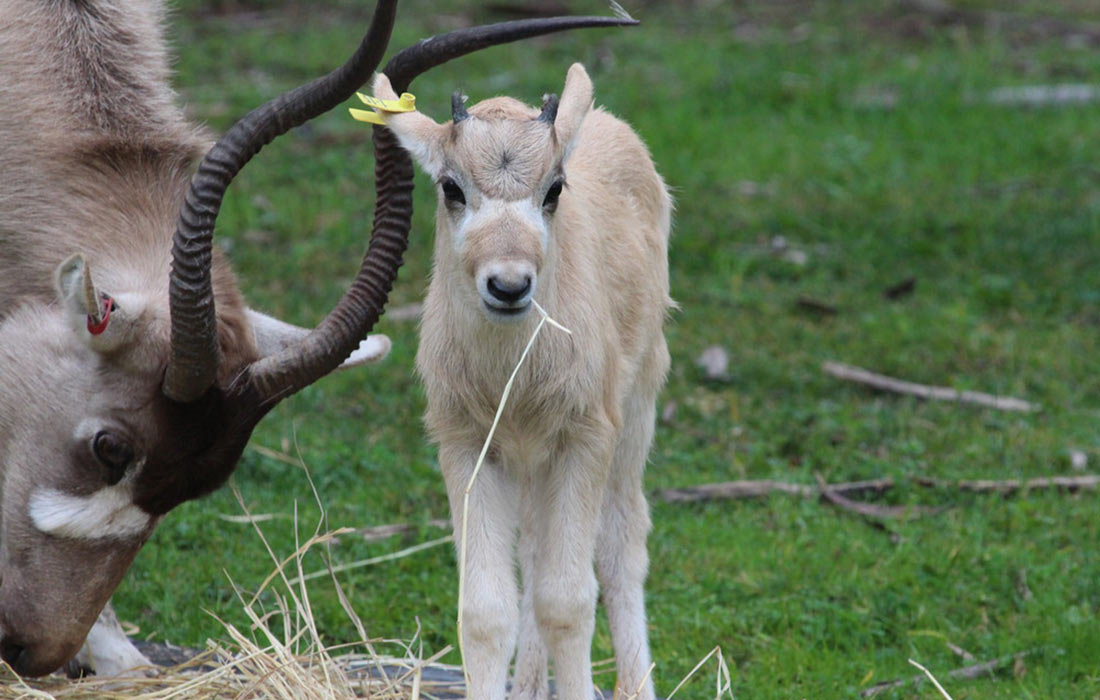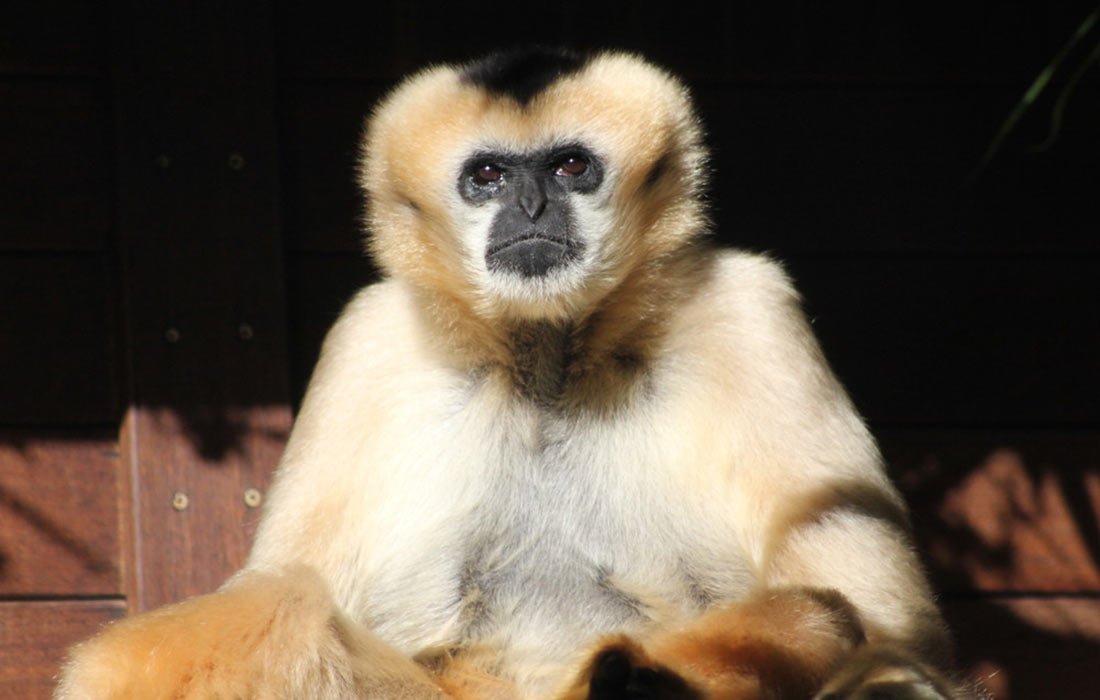 SURGERY FOR A SILVERBACK
In an extraordinary scene Kibali, Taronga's silverback Western Lowland Gorilla, receives a health check at the Taronga Wildlife Hospital.
Kibali's keepers and veterinary staff suspected the 18-year-old male Gorilla may have been unwell. "He seemed lethargic and his appetite was up and down, and he'd lost a bit of body condition as well," says Dr Larry Vogelnest, senior veterinarian at the Taronga Wildlife Hospital. 
"We were also concerned about heart disease. Heart disease is something that has been relatively common in gorillas, especially male gorillas, so we wanted to check his heart," says Dr Vogelnest.
In order to assess Kibali's health, he needed to be anaesthetised. Over many months, keepers were able to train Kibali to separate from the rest of the gorilla group and to present his shoulder to keepers so that they could inject him with a sedative. This action wouldn't have been possible without the immense trust that exists between Kibali and Taronga's primate keeper team.
"It's taken years to train these behaviours," says Melissa Shipway, Unit Supervisor of Primates on Taronga's Exotic Fauna Precinct. "Training a silverback gorilla to remove himself from his family is a big deal because they like to stick together."
"He was hand injected successfully, which was incredible. He weighs 170kg, so he's a pretty hefty animal. He needed a lot of people to carry him. Logistically it was a big procedure to organise," says Dr Vogelnest.
Once Kibali was safely positioned on the operating table at the Taronga Wildlife Hospital, Dr Vogelnest was able to give him a full health check.
"We had a veterinary cardiologist come in to assess Kibali, as well as a human cardiac sonographer – someone who specialises in doing ultrasounds on the heart. We also took blood samples to do various tests and also samples from his gut because gut infections can cause low-grade chronic disease in gorillas and we wanted to look into that," says Dr Vogelnest.
Overall, the assessment revealed Kibali to be in good health, and Dr Vogelnest was pleased with his condition.
"On the day he looked great physically. His body condition looked good. The cardiac report checked out completely normal. So far all his blood work has been normal too and the gastro-intestinal results showed nothing untoward at all," says Dr Vogelnest.
Once Kibali had recovered from the procedure and was returned to his habitat, he was eagerly welcomed back by his family group.
"An activity like this certainly has an effect on the rest of the group," says Melissa. "It can take a few days for them to get back to normal but they bounced back quickly."
World Gorilla Day is a chance to celebrate some of our closest living relatives, and to highlight conservation efforts that are underway to support wild Gorilla populations.
These intelligent animals are rapidly declining in the wild. Of the four species of gorillas, three are listed as 'critically endangered' and one as 'endangered' under the International Union for the Conservation of Nature's Red List.
Much of this is due to the destruction of their rainforest habitats in Central Africa due to mining for minerals such as coltan (columbite tantalite). Coltan, is one of the key components of smart-phones and other electronic devices and helps to store electricity. Two of the largest suppliers of coltan are the Democratic Republic of Congo and Rwanda – where wild gorillas are found. 
Aside from being involved in highly successful gorilla breeding and conservation programs, Taronga Zoo is also part of a network of Zoos around Australia supporting the They're Calling on You campaign. This campaign provides opportunities for guests to drop off their old mobile phones and tablets at the Zoo which is then sent to be recycled. This helps to put downward pressure on the need to mine coltan in critical gorilla habitats.
By recycling mobile phones and tablets, you are also helping to divert hazardous metals away from the environment. This year, through the They're Calling on You campaign, Taronga Zoo has helped support ranger patrols in Maiko National Park in the Democratic Republic of Congo. Maiko National Park is a critical habitat for the Eastern Lowland Gorilla (Grauer's gorilla).
You can help protect gorillas in the wild donating your old and unused mobile phones and tablets in collection bins at Taronga Zoo or Taronga Western Plains Zoo. You can ask family, friends, classmates and work colleagues to get involved by organising a collection drive.

A free courier collection service can be organised if you collect 10 or more devices. 

Funds raised through They're Calling on You campaign supports the Jane Goodall Institute Australia's work to protect primate habitats in Central Africa.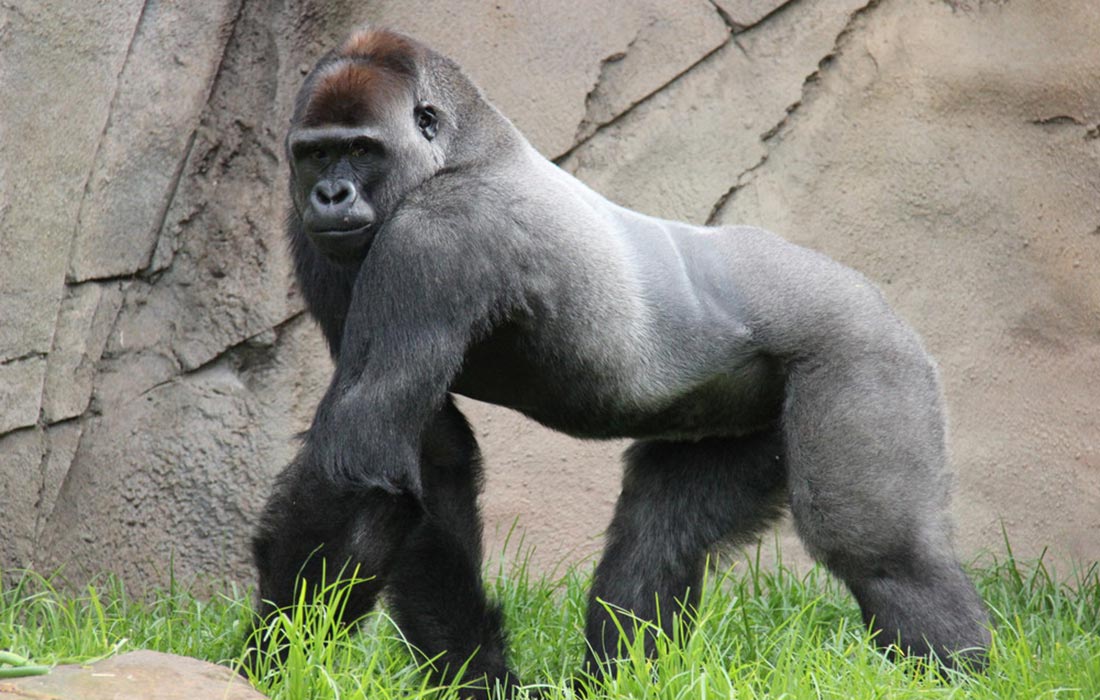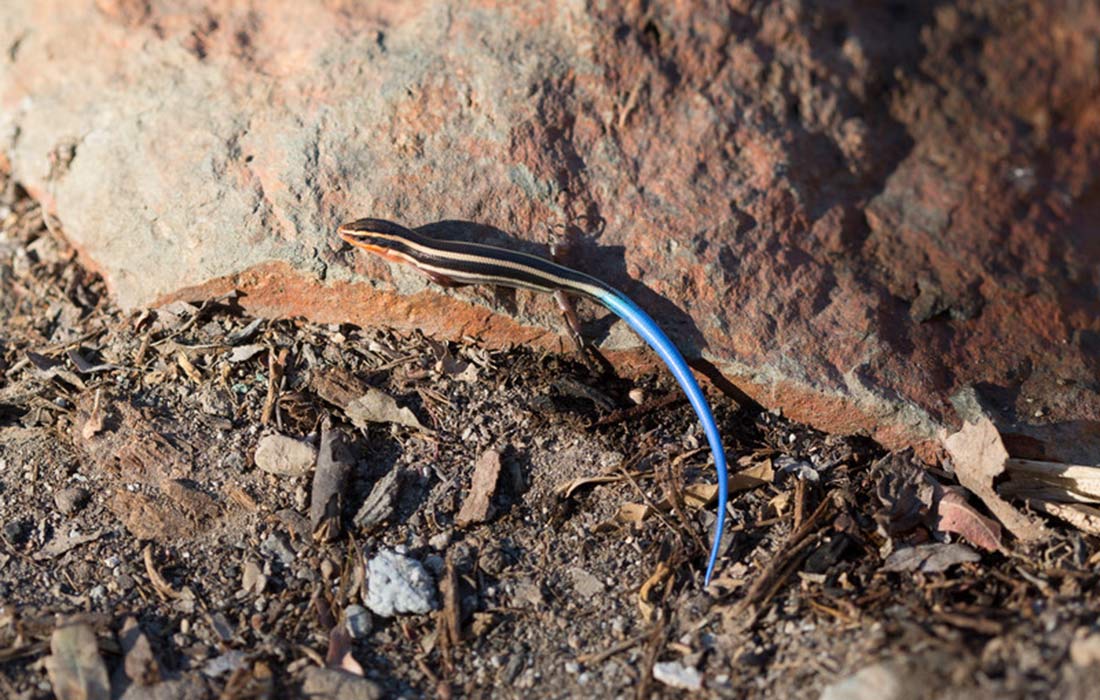 A SECOND CHANCE FOR A WILD-EXTINCT SPECIES
"It was a delight having them onboard. They were extremely well behaved guests and we're pleased to support this conservation initiative"
The critically endangered Christmas Island Blue-tailed Skink was released back into the wild following a hugely successful decade-long breeding program. 
The 300 Blue-tailed skinks now call Pulu Blan, a tiny island in the Cocos (Keeling) Island archipelago, home. Half the skinks were transported from Christmas Island National Park, while the other half made a 6000km journey from Taronga Zoo Sydney, in the main cabin of a Virgin Australia aircraft. 
Minister for the Environment Sussan Let said the first 150 skinks were released on the island on Threatened Species Day (7th September 2019), after their incredible journey. The skinks were then joined by a further 150 skinks from Christmas Island National Park's population. 
"The trial release of Christmas Island Blue-tailed Skinks into the wild is the culmination of 10 years of work led by Parks Australia and supported by many fantastic partners," Minister Ley said. 
"Without Parks Australia's dedicated staff on Christmas Island this beautiful species would now be extinct. Instead, we have two healthy populations that have been bred in captivity – one on Christmas Island and one at Taronga Zoo in Sydney. Now we've taken the next step on the path to survival – a translocation into a wild setting to help safeguard the Christmas Island Blue-tailed Skink from extinction." 
Christmas Island National Park ranger Brendan Tiernan was part of the rescue mission in 2009 and 2010 that saved 66 skinks before the population was wiped out. It's these skinks that formed the basis for two populations successfully bred in captivity. 
"We hope to provide a safe refuge for this beautiful species outside captivity and away from introduced predators like wolf snakes, giant centipedes, rats and cats that decimated the species on Christmas Island," Mr Tiernan said. 
Michael McFadden, Taronga's Herpetofauna Supervisor said Taronga has worked with Parks Australia on the recovery of the species for nine years, breeding a separate insurance population of skinks in Sydney. 
"We were really happy to be able to collaborate with Parks Australia on this project, and are pleased the success of the program has led to an attempt to re-establish the species in a wild environment," Mr McFadden said. 
"This is another example of how Taronga is committed to the conservation of wildlife in Australia and around the world." 
Getting the skinks from Taronga Zoo in Sydney to the Cocos Island was made possible by Virgin Australia, the only Australian airline to fly to the Cocos Islands. Virgin safely transported the skinks in the main cabin, to the remote island refuge 3000 km north west of Perth in the Indian Ocean. 
Virgin Australian Cargo General Manager, Glen Moloney, said Virgin has moved some unique cargo including lions, hippos, African wild dogs and Tasmanian Devils, but reptiles in the main cabin is a Virgin Australia first. 
"It was a delight having them onboard. They were extremely well behaved guests and we're pleased to support this conservation initiative," Mr Moloney continued. 
There have been many supporters who have helped this species survive. World-leading reptile experts and scientists have provided advice throughout this project and have supported the Blue-tailed Skink in their survival. 
The University of Western Australia and the University of Sydney have also both provided tremendous ongoing support for this project along with the National Environmental Science Programme. 
Support Taronga's ongoing work to protect species like the Blue-tailed Skink from extinction.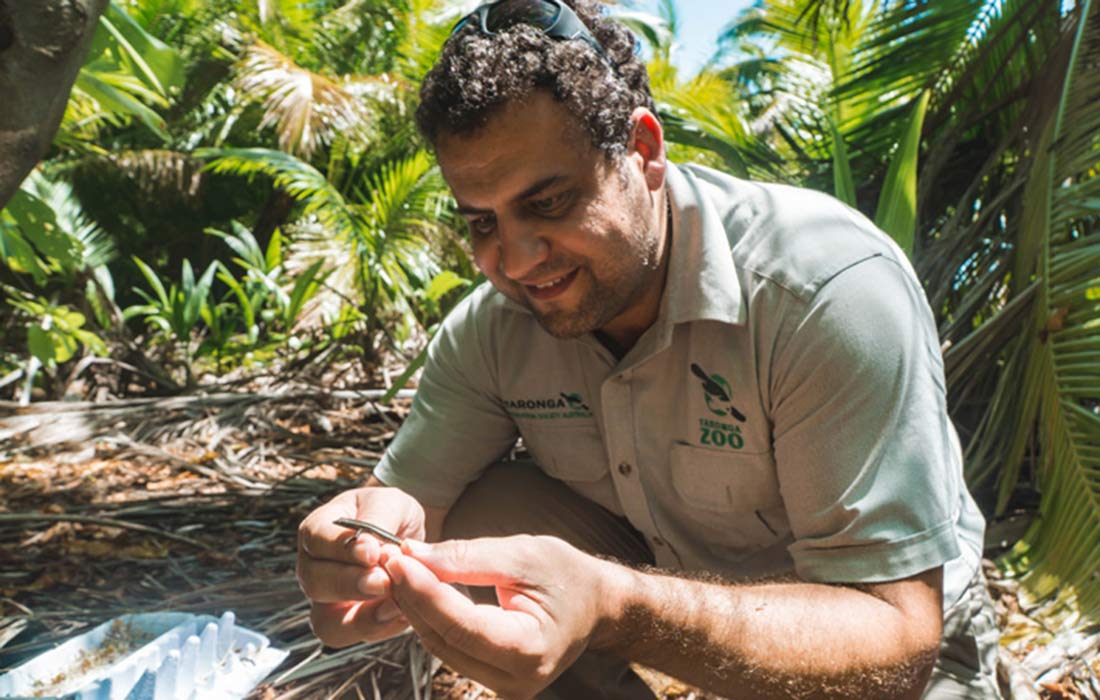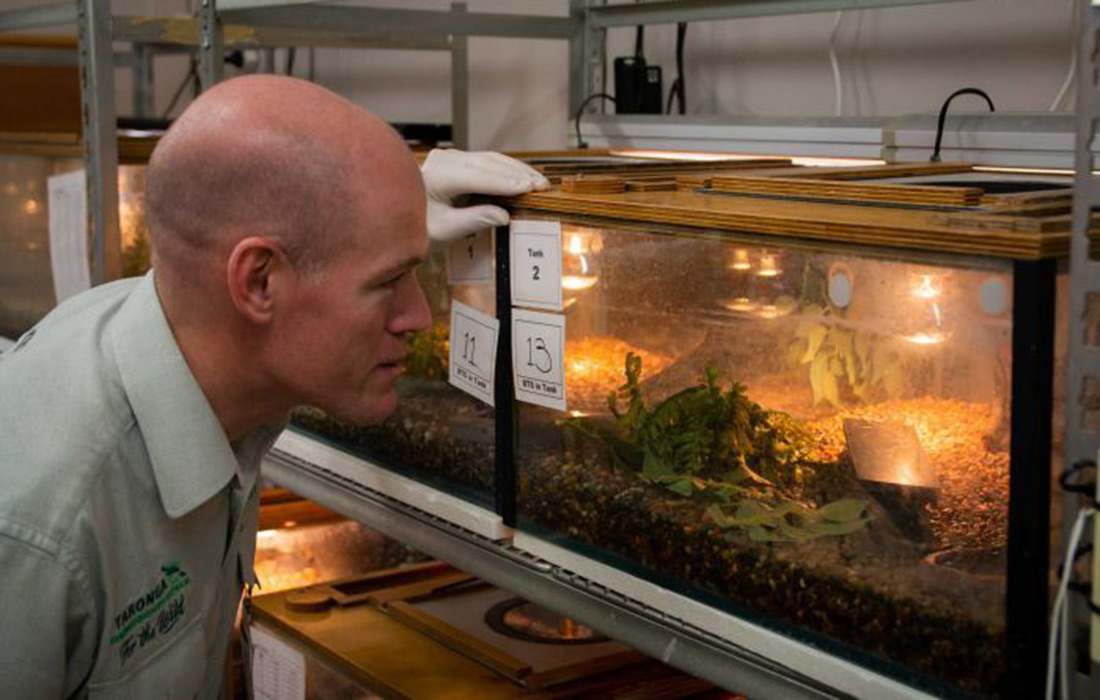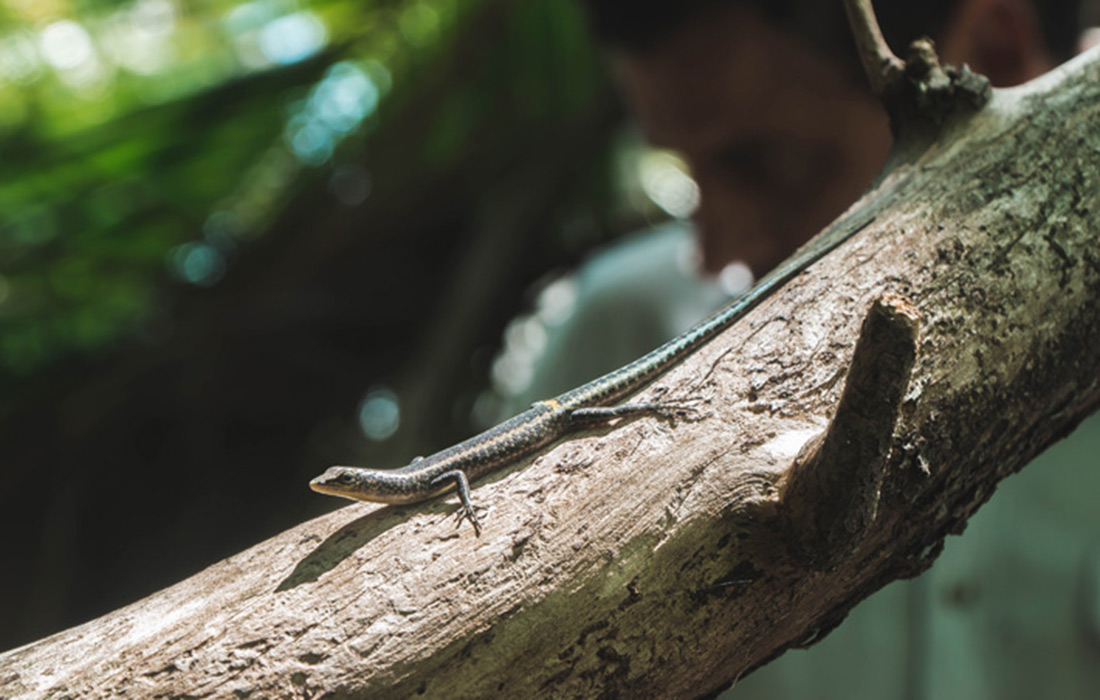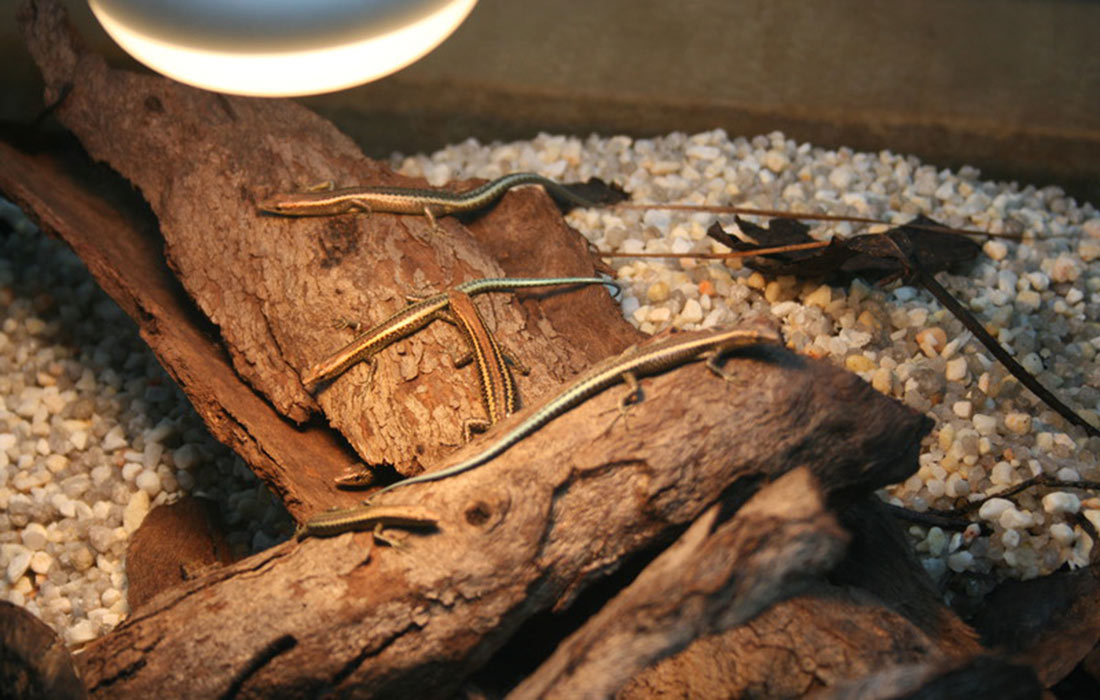 YOUR EXCLUSIVE OFFER
As a valued Taronga supporter, we are excited to present you an exclusive offer. Book and stay at Taronga's Wildlife Retreat before Thursday 19 December 2019, and you'll receive a 40% discount.
This exclusive offer can be redeemed by calling the reservations team on +61 2 9978 4791 or email accommodation@zoo.nsw.gov.au. Please quote 'Taronga Foundation' when making your booking. 
The elegant eco-retreat with thoughtfully curated rooms, allows you to step into a lush sanctuary where koalas and echidnas roam, and platypus swim. The experience includes a 2-course dinner to enjoy the culinary delights at the Me-Gal restaurant, a full buffet breakfast and exclusive tours.
Every stay at the Wildlife Retreat contributes essential funding towards the care of Taronga's animals and broader conservation and education programs. We are thrilled to share this amazing new endeavour with the people who contribute to Taronga Zoo.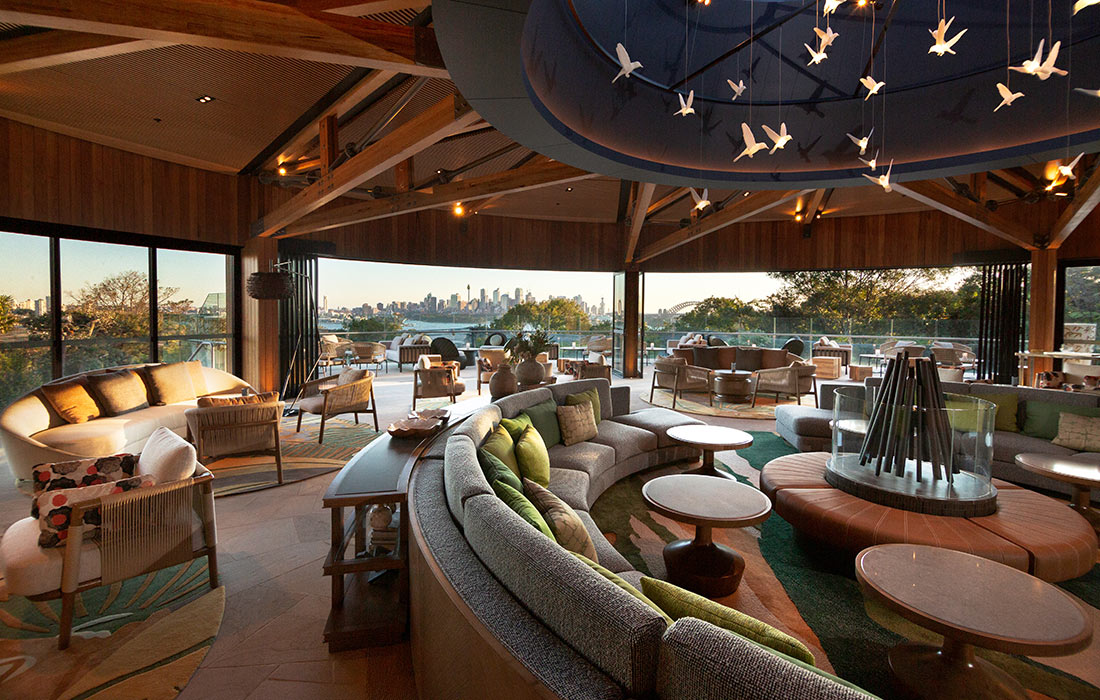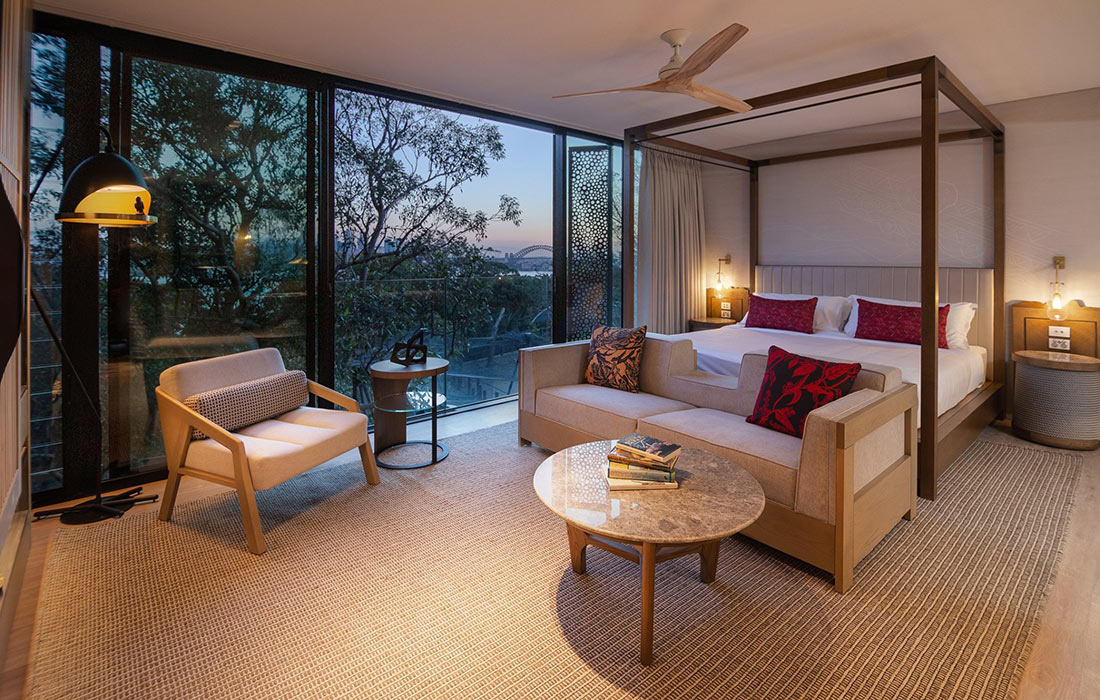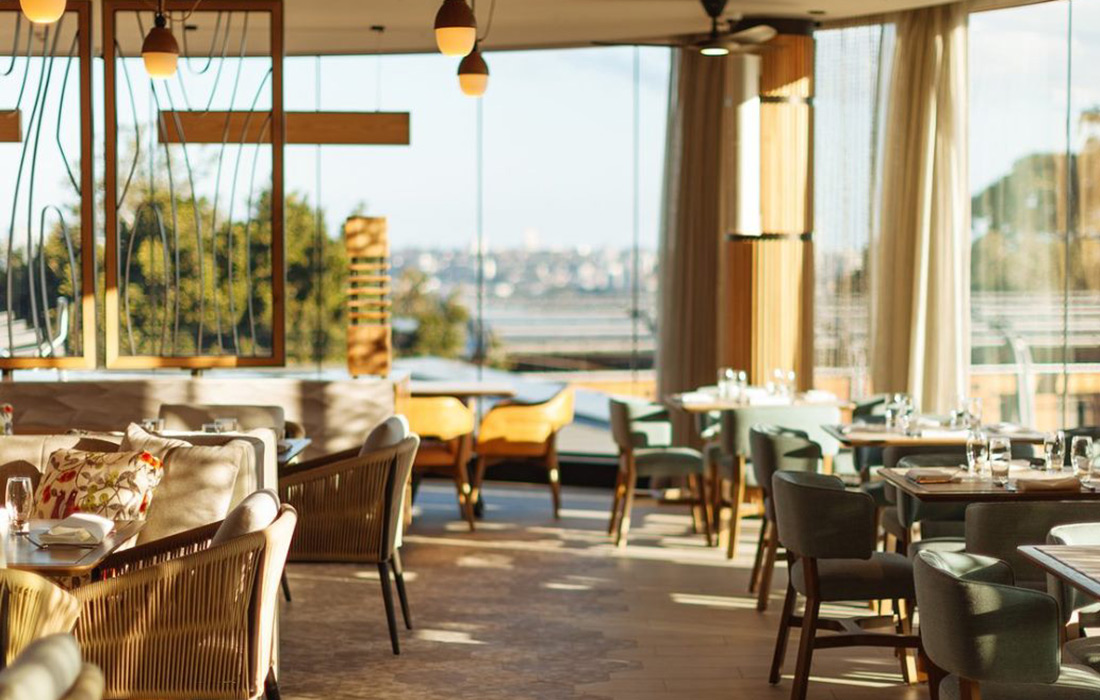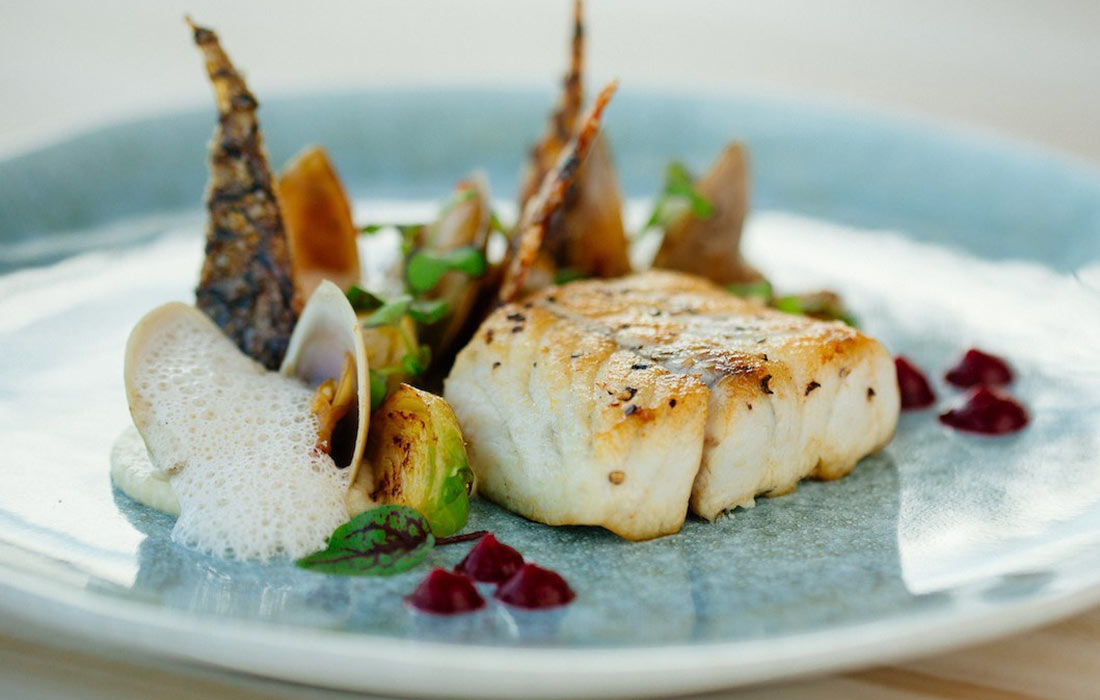 Top stories from last edition