TARONGA'S EMERGENCY RESPONSE TO THE BUSHFIRE CRISIS
"Our community is so proud of the Taronga team for their care and protection of our most precious wildlife." The Hon Sussan Ley MP
In the wake of recent devastating bushfires, Taronga is responding to save wildlife and restore vital habitats that have been heavily impacted and destroyed. Our hearts go out to all those affected.
 
Throughout this immediate crisis, Taronga has been involved in a number of emergency response operations, helping to save wildlife from the devastation of these bushfires and droughts by providing emergency shelter, medical care and rehabilitation for an unprecedented amount of displaced and injured wildlife. 
Immediate actions in the response to current emergency include: 
Taronga's Wildlife Veterinarians and Veterinary Nurses have been mobilised to bushfire affected rescue centres to assist with emergency response
Taronga is caring for an unprecedented number of injured and rescued wildlife impacted by the bushfires, heat stress and drought. This includes koalas, flying-foxes, wallabies, echidnas, critically endangered frogs and even fish
Taronga continues to care for 12 genetically valuable koalas who were rescued from the path of fire in the Kanangra Boyd National Park in the Blue Mountains by our partner Science for Wildlife. It has since been confirmed that fire has destroyed parts of their habitat. Taronga is providing expert care until it is deemed safe for the koalas to return to the wild
A number of orphaned, heat-affected grey-headed flying fox are being fostered and hand-raised by Taronga staff after having been brought to the Wildlife Hospital by volunteer wildlife groups from across the state
Severe drought conditions have been drying up platypus habitat, with water levels dropping further to fight bushfires. Taronga has platypus in our care that have been rescued from drying river systems in the Canberra area and is providing expert care until conditions improve
Taronga for the long haul
Following an initial crisis phase, Taronga will turn its attention to assessing the damage and impact to vital species and setting a long-term recovery strategy. 
After we have dealt with the imminent crisis, we will settle in for the long haul and utilise our unique skills in small population management and breed and release programs to re-establish healthy, genetically valuable animal populations of endangered and threatened species.  
We need your support
In November, Taronga launched a Koala Emergency Appeal to support Taronga's immediate and long-term strategy to ensure the ongoing survival of koalas in the wake of this crisis. Contributions to this appeal have been – and will continue to be – critical in safeguarding the survival of this national icon.
Now, with a better view of the full scale of the devastation caused by these bushfires and the ongoing impacts of the drought, it has become clear that our response will need to be bigger, broader and able to provide care and support for a much wider range of species. 
In order to achieve these critical outcomes and provide Australia's wildlife with the support it needs to recover from these devastating conditions, Taronga has extended their focus to the Taronga's Wildlife Crisis Appeal. 
"There is much to be done, but with Taronga's drive and expertise and your ongoing support, we remain hopeful that together we can ensure that Australian wildlife has a fighting chance." – Taronga CEO, Cameron Kerr.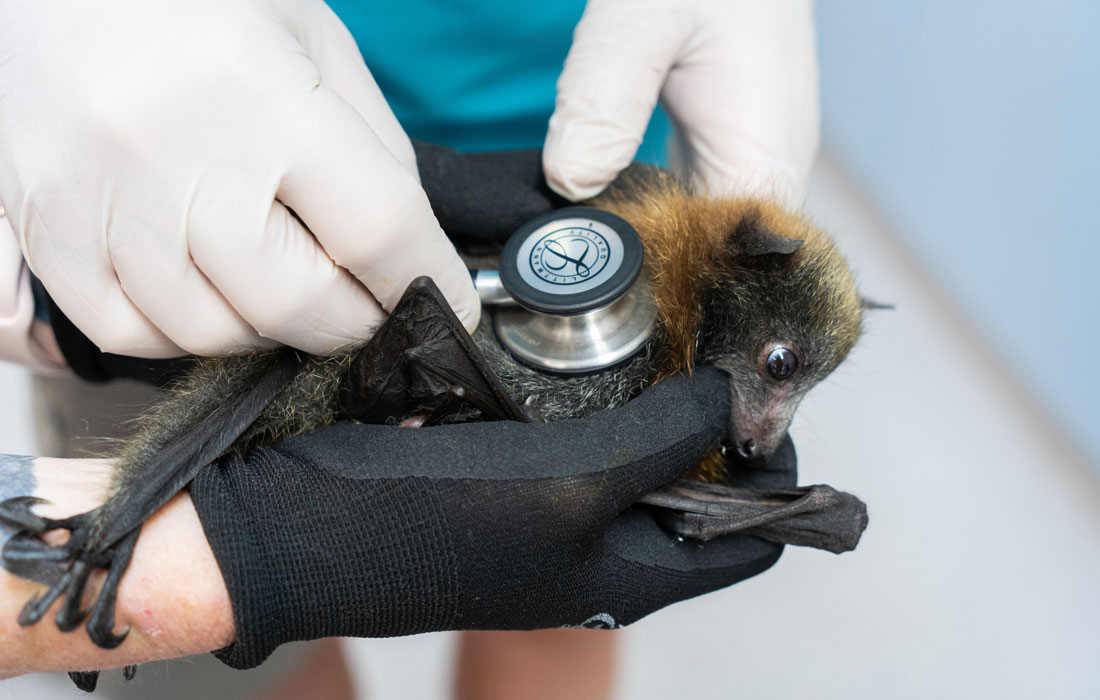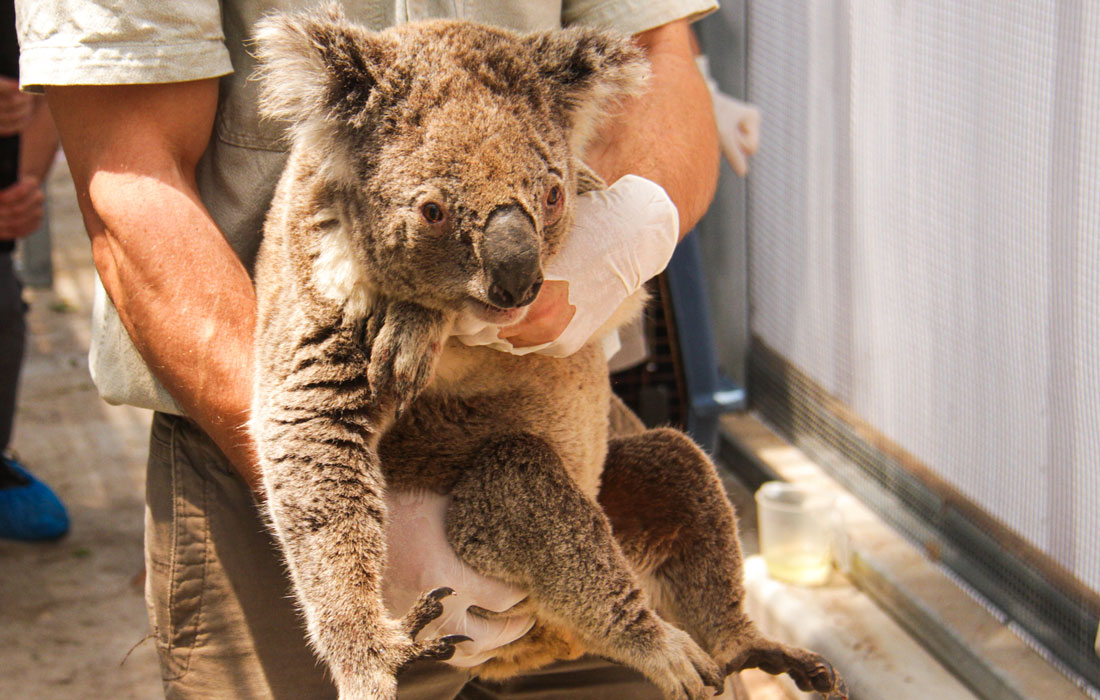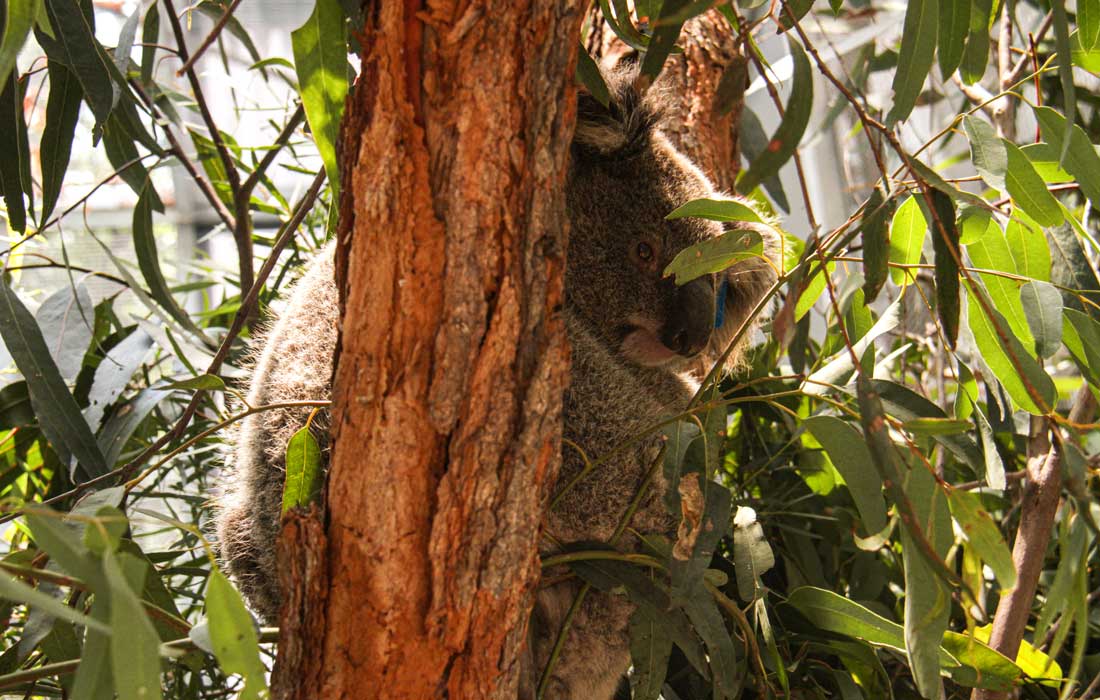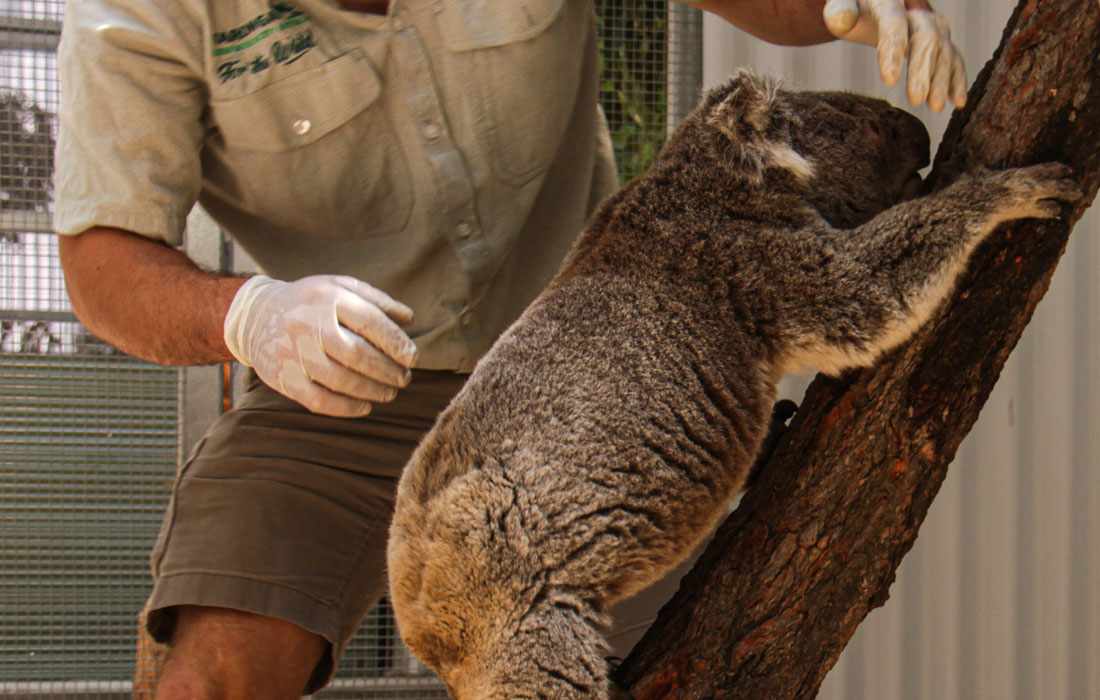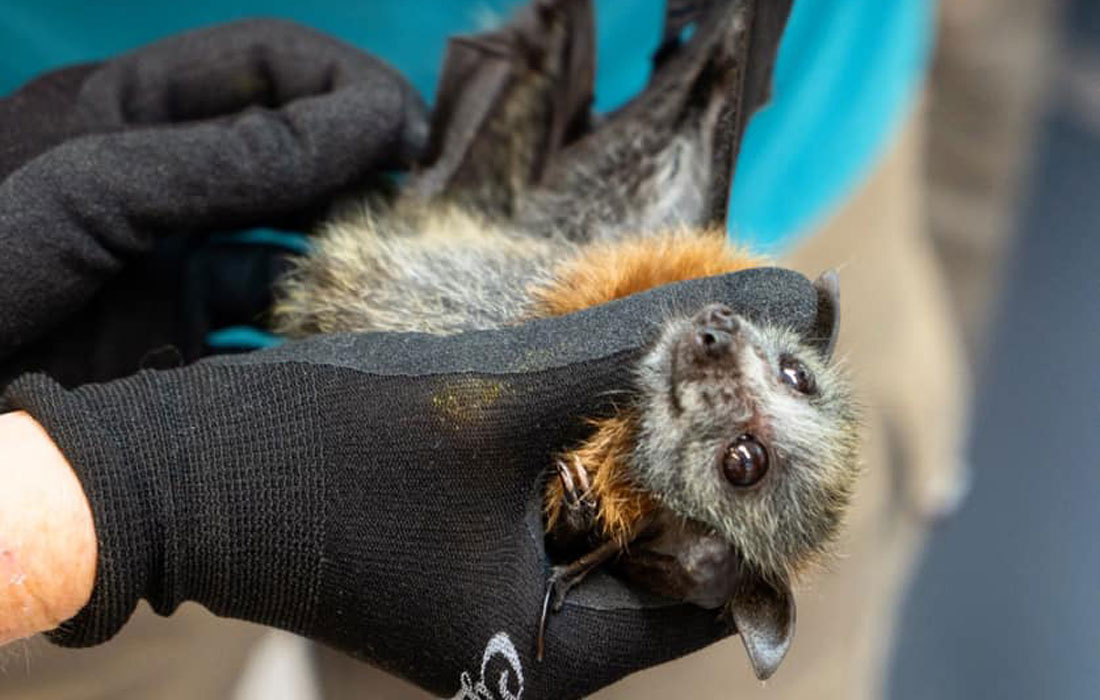 RESCUED KOALA UPDATE
Koalas are facing the worst bushfire emergency in recorded history.
Taronga is housing 12 wild koalas rescued from the Blue Mountains area for care and emergency housing until it is safe to release them back to the wild. 
The rescue in mid-December was a heroic effort from our conservation partners, Science for Wildlife.  These wild koalas were directly in the path of a bushfire that has now destroyed the home of these koalas in the Kanangra-Boyd National Park. 
The population of wild koalas (3 males and 5 females – 4 of which have joeys) are in care at Taronga Wildlife Hospital. We cannot state how long we will care for these koalas, given their home has since been destroyed by fire, but they are being monitored around the clock by vets and keepers until it is safe and suitable to release them back to the wild. 
We speak to keeper Laura Jones about how they are settling in. 
How is this population doing since they arrived at Taronga? 
Overall they are doing very well. A few have adjusted to life at Taronga exceptionally well, feeding and behaving like normal relaxed koalas. A couple are a little more wary of our presence and prefer to stay up high and away from us and feed overnight when we aren't present.  We are monitoring their leaf consumption and their faecal output closely to make sure they are doing well even if we don't see them eat in front of us.
Did you have to carry out any emergency care for them? If so, can you please briefly outline what it was?
Some came in dehydrated and were given vitrate – a electrolyte solution to rehydrate. The two big males have minor injuries – possibly from an injury the obtained beforehand in the wild or during the rescue operation, or maybe exacerbated by exploring their new homes – being enclosed is a new thing for them!  "Perkunas", the largest dominant male that arrived has a wound on his chin which is being medicated daily. He will have an anaesthetic next week to see how it's healing. The other male had a bump on the chin and also damaged a nail on the wire mesh – he had an anaesthetic for the vets to check it over and bandage it and the nail and chin are being medicated daily and are healing nicely. They are both good patients who let us put the cream on easily (especially if we give them some nice leaves to distract them!)
How are the mothers and joeys doing? Are they adapting well?
Great! One mum, "Medusa" and her large male offspring are very relaxed and come down to eat. The largest male young has moved off his mum (a different female) and is hanging around with Medusa as well. He is the first to feed and is loving the leaves. The smallest joey that was still in the pouch on arrival has emerged – it looks like a healthy boy. He has also been seen to "pap" – when he eats mum's poo to get the right gut flora for eucalyptus consumption – a very important step in his development. The female pouch young is sitting on her own a lot but also staying close to mum.
What are next steps or goals you hope to achieve with this population in the next 4-8 weeks?
Fine tuning their leaf requirements – at this stage we are offering a lot of leaf and seeing which ones they like – koalas are notoriously fussy and they won't necessarily eat the same as the Taronga koalas will – the eucalyptus varieties will be based on what they have around them in their home range in Kanagara-Boyd NP. Our keepers are spending several days each week sourcing fresh browse from closer to their home range. It's a constant logistical challenge, but we're a determined team, so these koalas are getting the best care possible.

The future for koalas
Once these bushfires pass, there will still be a crisis facing koalas. An estimated 30% of koala habitat has been destroyed in northern NSW – some of the most valuable habitat for genetically valuable populations. 
Taronga is well-positioned and experienced in managing long-term conservation efforts and has been building our long-term strategy to identify, connect and restore habitat for priority NSW koala populations. The rehabilitation research we are also undertaking will improve the integration of these rescued and injured koalas back into the wild.
Pressures on the koala were already compounding prior to the bushfires - habitat loss and land degradation, disease, highly fragmented populations, droughts and heatwaves, climate change, predation by non-native species and urban growth.
There is a long road ahead and our staff and partners are determined than ever to ensure a secure future for this iconic species. 
A heartfelt thank you to our generous donors have contributed funds to assist this work. It is the community support that is providing hope for the future of the beloved koala.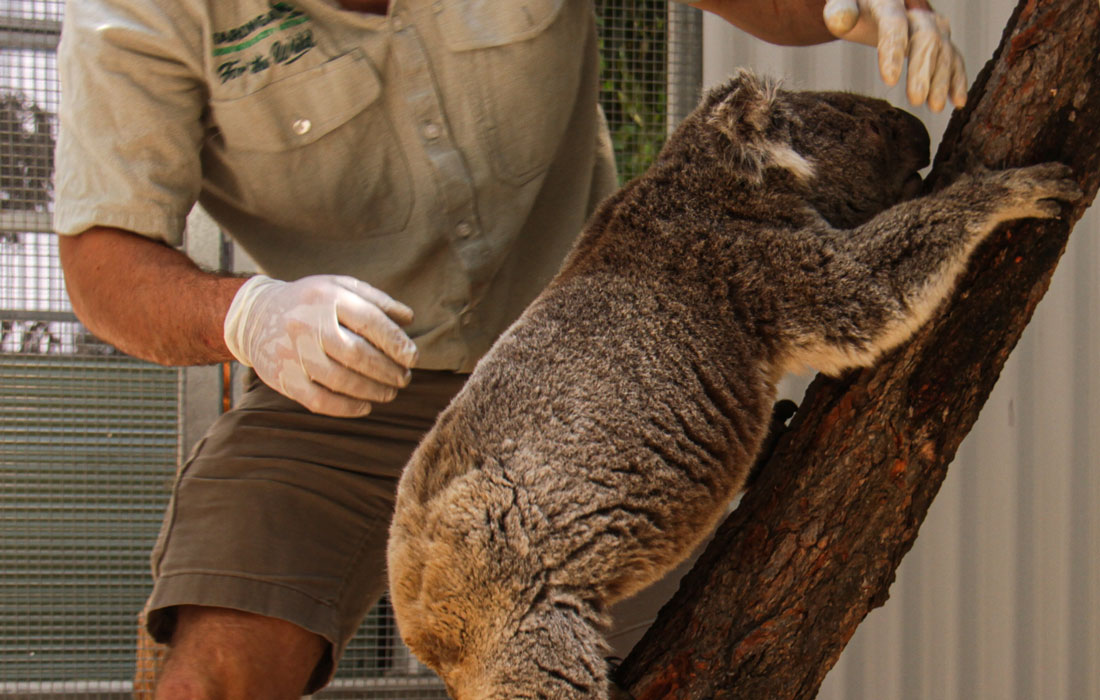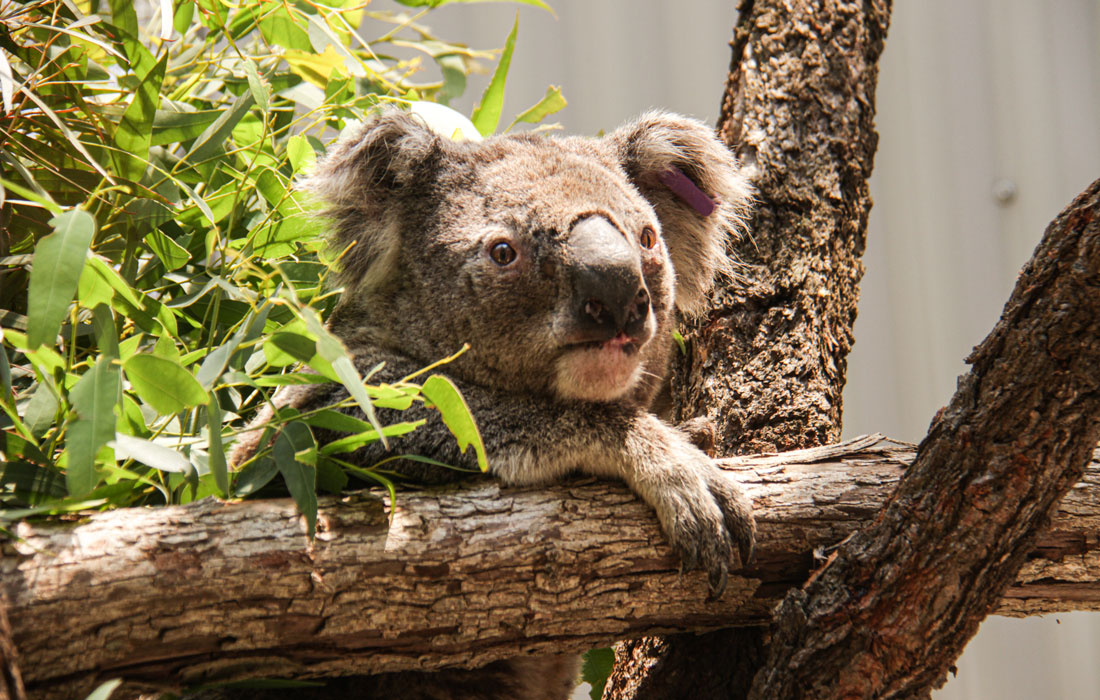 HOW TO SUPPORT INJURED WILDLIFE
We have received many questions about the impact these drought and catastrophic bushfire conditions have had on wildlife and what actions you can take if you encounter injured wildlife.
Our Wildlife Hospital veterinary staff have offered the following advice:
Please ensure your own safety first
Do not enter unsafe bushfire zones
Keep the animal cool and in a quiet area, if they are burnt you can wrap them loosely in 100% cotton fabric and place them in a ventilated box which is lined with a towel. 
You must have appropriate vaccinations to handle bats, and many other animals (such as venomous snakes) should only be handled by specialists
Ensure you seek veterinary care as soon as possible. Take injured wildlife to your local vet or call WIRES (1300 094 737) or Sydney Wildlife Care (02 9413 4300) who can assist you. You can also contact our Taronga Wildlife Hospital for advice on 02 9978 4785. Our vet's and nurses are on standby to provide support and assist any vet clinics that need advice.
It is generally best not to interfere with animals that are not injured. 
Providing water in areas where there is none can help. Ensure you are filling up your birdbaths and put out shallow dishes of water from which wildlife can drink. Water can also be offered from a syringe or dropper, but please ensure you do not force an animal to drink. Placing water bowls at different heights will help assist a range of species. 
It is also critical that pet cats and dogs are kept inside to protect wildlife. Heat-stressed wildlife are often weak and vulnerable, making them easy targets. It is also safer for your pets in these conditions.
Thank you to all our wildlife carers and volunteers who are working around the clock to ensure a future for our incredible wildlife.
HATCH: Taronga Accelerator Program
Taronga is excited to announce the launch of HATCH – hatching brilliant ideas for the planet.

Taronga's new innovation accelerator program backs brilliance in conservation solutions.
We aim to guide great ideas from the community into the world, with seed funding and access to industry leaders and mentors to provide a platform for groundbreaking ideas to become reality. One simple idea could change the future.
HATCH aims to inspire, support and launch innovative ideas and actions to help address some of the most pressing environmental and conservation challenges currently facing our planet. 
We are calling on innovators, thought leaders, disruptors, developers, passionate individuals and everyone in between to help develop and implement brilliant ideas for the planet. 
HATCH will offer five finalists the opportunity to undertake a three-month accelerator program to support them to develop and test their initiatives. The program will culminate in a pitch event and grant one winner up to $50,000 funding to launch their initiative. Through this program Taronga aims to help drive innovative solutions to some of the world's most pressing conservation and environmental challenges.
How can you get involved? 
As an expert
We welcome interest from anyone in the Taronga family with experience in entrepreneurship, innovation or establishing a social enterprise/not-for-profit organisation to be involved as a program mentor, guest speaker or subject matter expert.
If you are interested to be a mentor/guest speaker/subject matter expert, or have questions about the program, please contact Danielle Fryday via hatch@zoo.nsw.gov.au
As a participant
If you know someone who has a brilliant idea or product that could be the next game changer for the planet, please encourage them to visit the HATCH: Taronga Accelerator Program webpage. More information will be added to the webpage in February 2020 when applications open. We also encourage anyone interested in the program to connect via LinkedIn.
Spread the word
Please help us get the word out there about this game-changing opportunity. We would appreciate you sharing HATCH with your networks by directing people to our website or following our new LinkedIn page. Sharing on your social media platforms will also help us to reach as many people as possible and attract strong applicants. Thank you in advance!
Applications open Tuesday 4 February 2020. 
One simple idea could change the future. The future starts today. What's your brilliant idea?
GREEN TURTLE LAYS EGGS ON MANLY BEACH
Earlier this month at Sydney's popular Manly Beach, Taronga keeper and turtle expert, Adam Skidmore and veterinarian, Kimberly Vinette Herrin assisted NPWS in rescuing a Green Sea Turtle nest.
Adam Skidmore tells of the unusual task of rescuing turtle eggs from the busy Sydney beach.
I've worked with sea turtles for a long time and never have I seen or heard of one nesting in Sydney before, so to be asked to come and assist was so exciting.
 
Manly Beach was very busy and it was so great to work alongside different agencies to achieve a common goal to locate and save these eggs.
The first challenge was finding the nest. We spent a few hours on the sand talking to the public answering questions, whilst trying to find the nest, which is not easy by any means - these girls cover their nest so well.
Finally after several of us digging around for a good time we found the nest, just south of North Steyne and started to exhume the eggs under the shade of a shelter from the sun.
We had a guessing competition with the crowd who stayed with us the entire time - they were as invested as we were. Not only did we get to do our work, we were able to help educate and connect with the public.
We collected 144 eggs from the nest, which was roughly 61cm deep. The shallowest eggs were buried 34cm beneath the surface of the sand and the nest at its widest was around 35cm.
The eggs where packed in eskies and transported up to a beach near Coffs Harbour, where they were placed back into an artificial nest made on the beach and will be monitored until they hatch.
Green Turtles don't always breed every season, however they can lay up to 4 -5 clutches in a season. We are hopeful she heads back north.
To say it this was one of my best zoo days is an understatement. It was a great team effort - a turtly eggcellent day.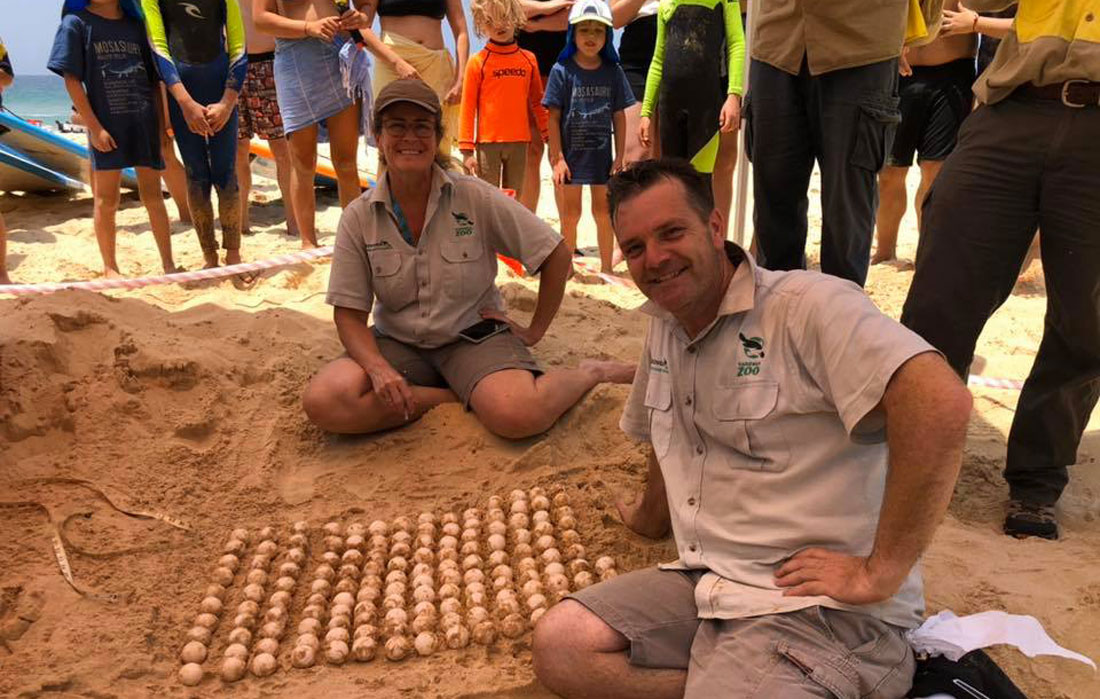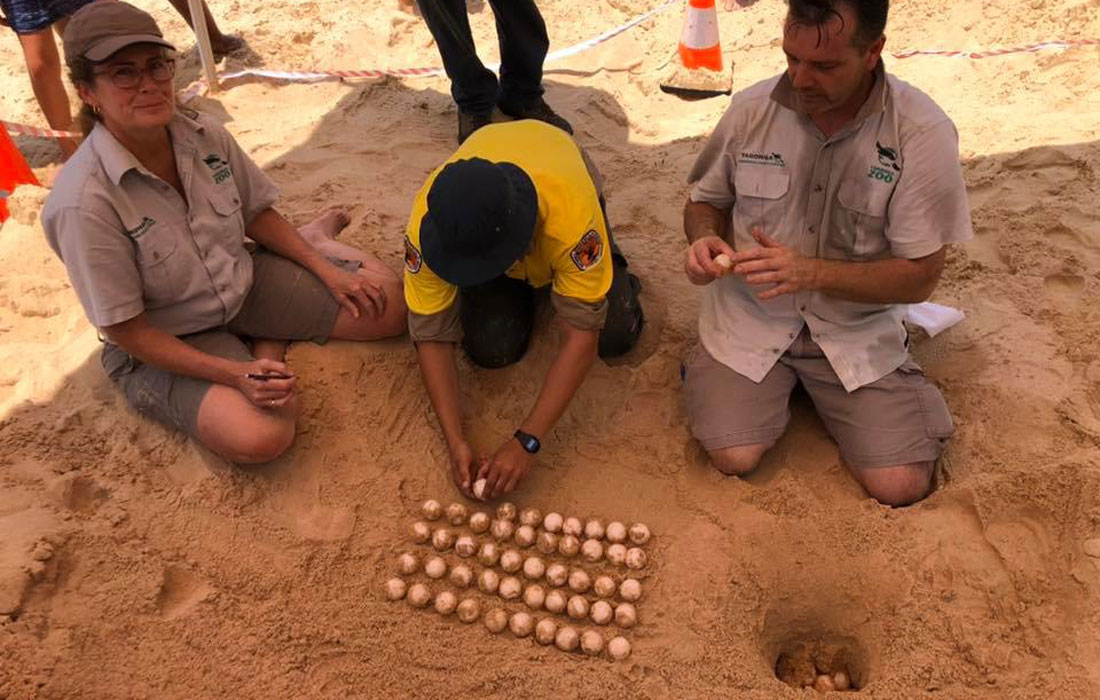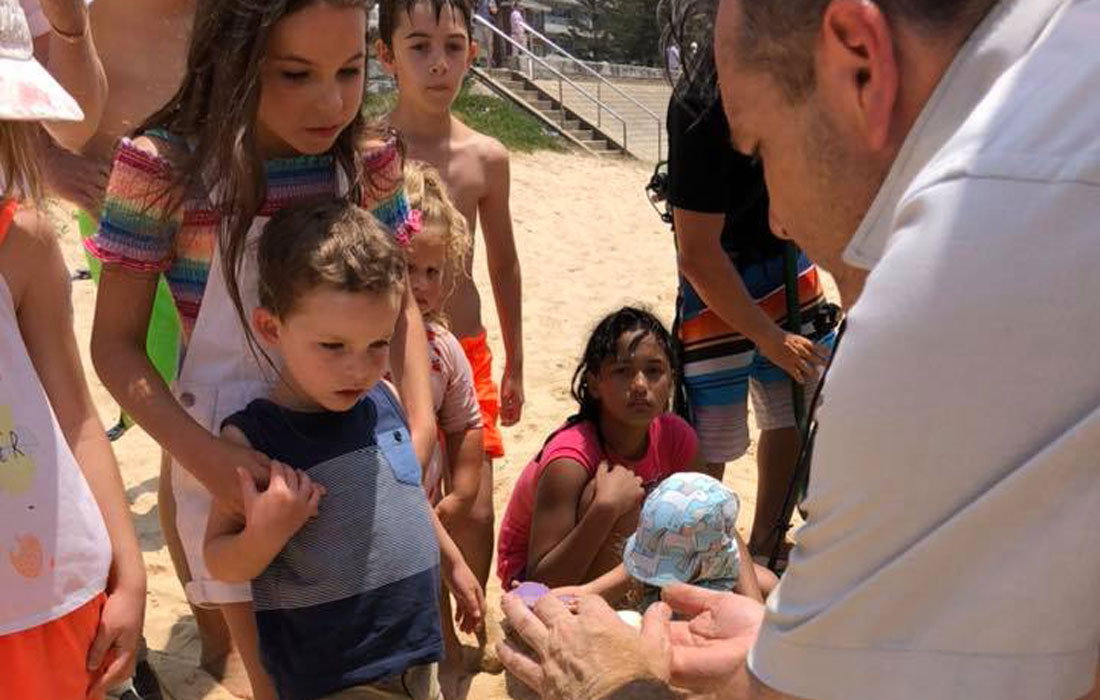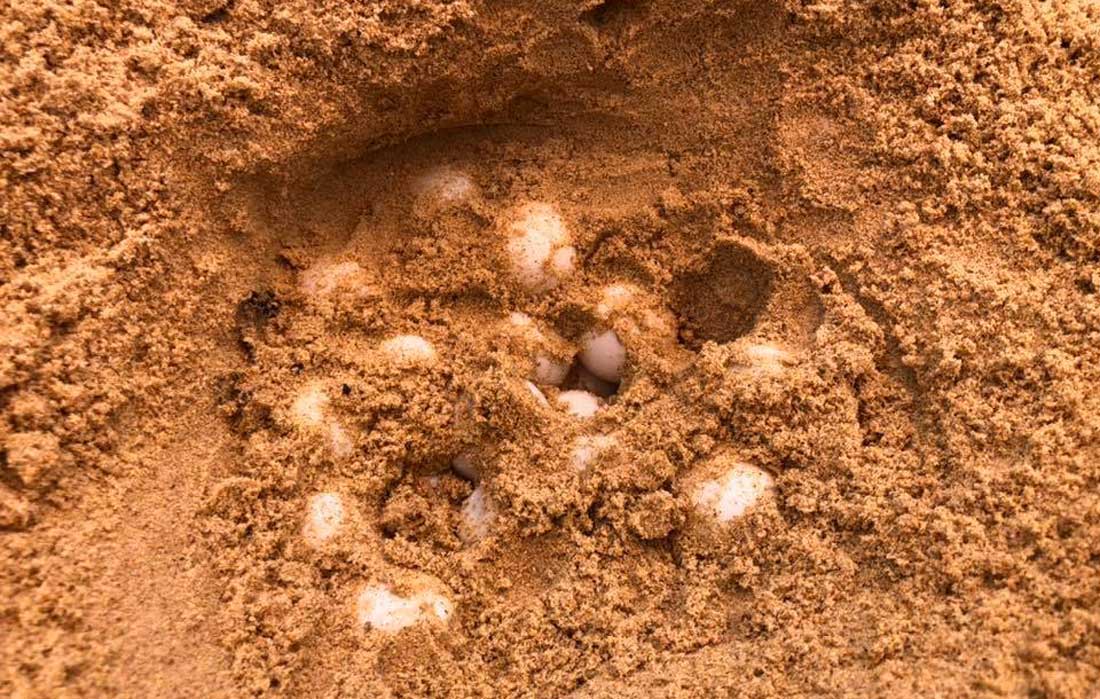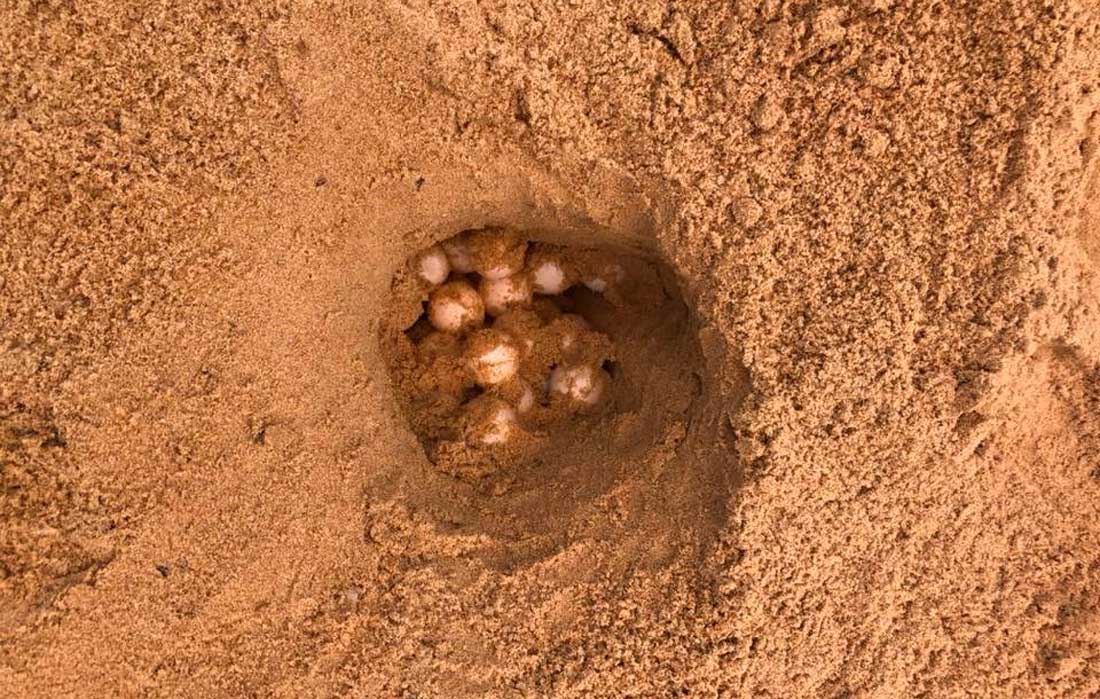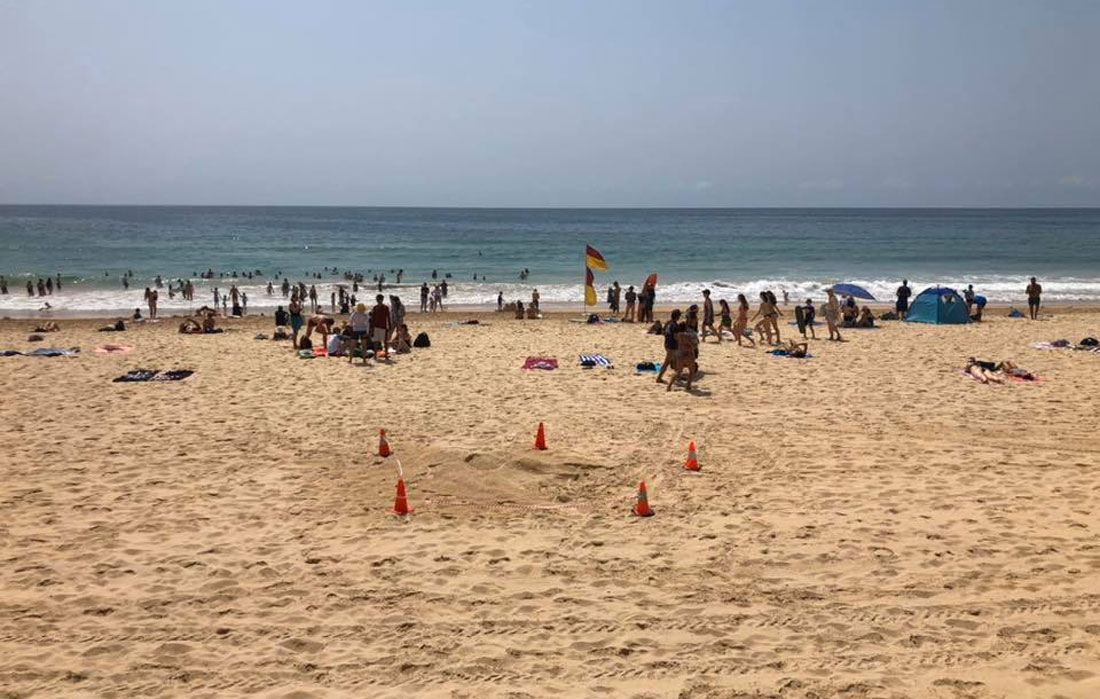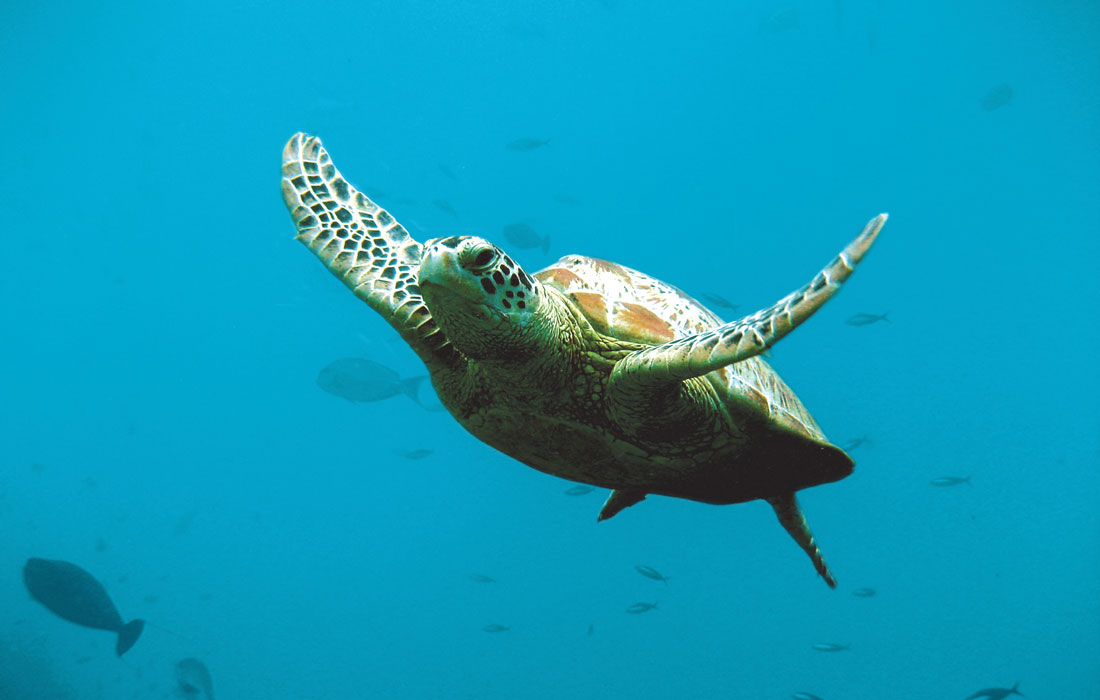 Top stories from last edition