Come and meet our cute and curious Capybara Troop!
Come eye-to-eye with our Capybara Troop during this brand-new encounter. During this encounter you will meet our five loveable brothers – Pedro, Guillermo, Sanchez, Carlos and Rodney.  Learn about these incredibly curious species from our expert keepers and get the opportunity to feed the Capybaras some of their favourite snacks. 
Taronga Zoo's Capybaras can't wait to meet you!
About the encounter: 
Cost: $69.95 per person
Time: 11.00am
Limited numbers – up to 4 pax per session. To avoid disappointment, please arrive early to secure your ticket. (Smaller groups may be paired with another person or group)
Children must be 8 years and over. Children aged between 8-16 years must be accompanied by a participating adult.
Tickets are available from 9.00am on the day of the encounter from the Retail Shop at Top Plaza (Map Ref. 7L)
Meeting point for the experience is the side gate of the Capybara Encounter (Map Ref. 9I)
Guests will be required to:
Wear flat closed-toed shoes
Walk independently
Climb stairs independently
Fun Facts:
Did you know that Capybaras can dive and stay underwater for up to five minutes at a time? These cute creatures are semi-aquatic and love going for a swim.
Capybaras can weigh up to 70kg, but don't let their heft deceive you; Capybaras are swift and can clock up to 35km/hr speeds!
Capybaras are coprophagic, which means they eat their own poo!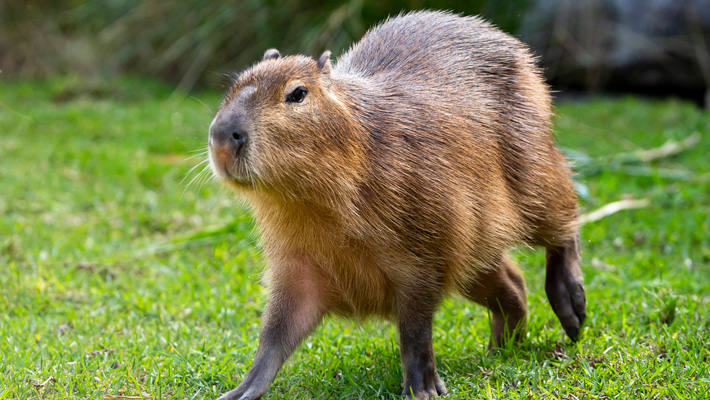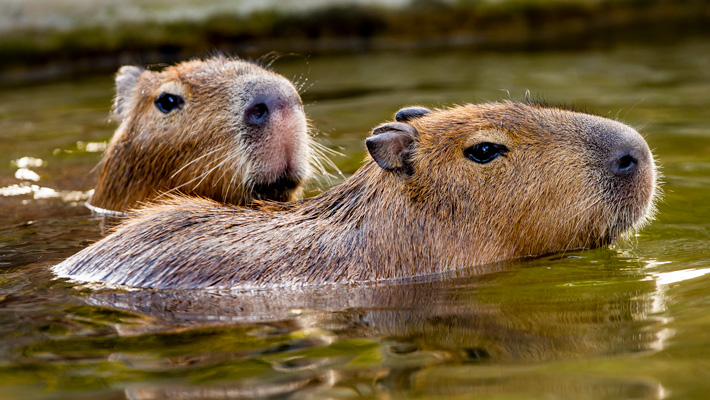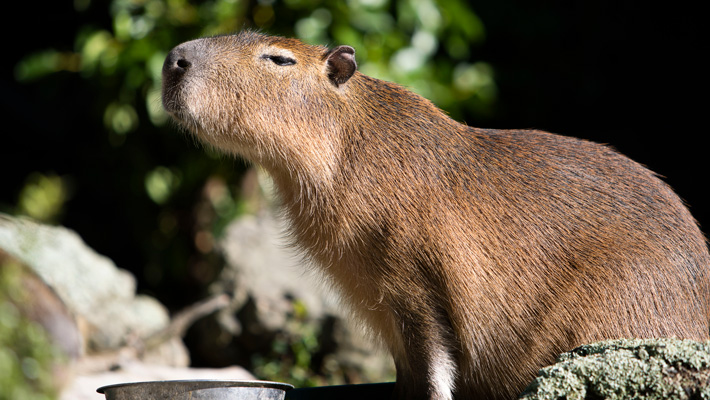 Cancellations
This encounter is subject to cancellation in extreme weather conditions and for animal welfare reasons. You can check the availability of this encounter from the Retail Shop at Top Plaza.