Need to know
It's feeding time! With Sydney harbour as your backdrop, get up close and personal with Taronga's tallest friends. Don't miss out on this once in a life time experience.
Cost: $29.95 per session (15 sessions per day, 4 people per session)
Time: 1.30 – 2.00pm daily
Tickets available from 9am on the day of the encounter from our Top Plaza Shop (Map Ref. 7L)
Limited numbers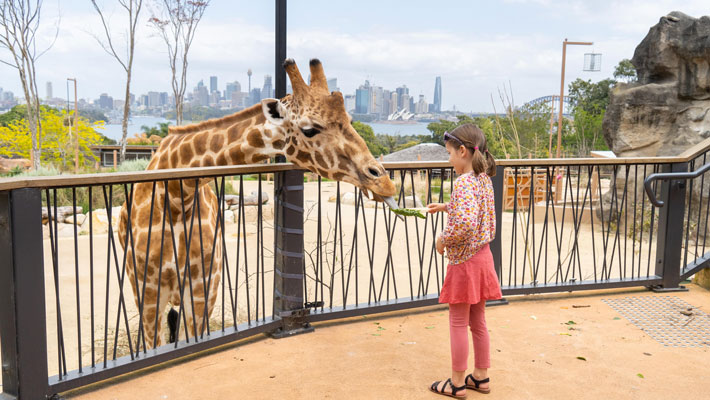 Cancellations
This encounter is subject to cancellation in extreme weather conditions and for animal welfare reasons. You can check the availability of this encounter at our Top Plaza Shop (Map Ref. 7L).