Need to know
Due to important works on our new Savannah Exhibit, guests can enjoy the Chimpanzee Exhibit from the Eastern viewing windows only (map reference 13K). The Chimpanzee Keeper Talk will continue to take place during this time.
Free with Zoo entry 
When: 12:00pm daily Keeper talk
No booking required (however, talks fill up fast so arrive early to save your place)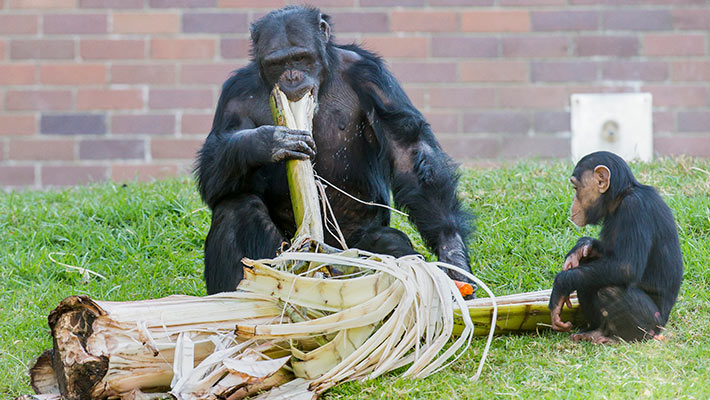 What to expect
Coming over for lunch? Observe how chimpanzee family dynamics work up close, as the troop has their midday feed. You'll find out what happens when a baby chimp transitions to being an adult, what's threatening their numbers in the wild, and how your old mobile phone can help in preserving their habitat.