Meet our band of gorillas, and learn about their social dynamics in this fascinating talk. Discover why females tend to leave the troop, and how food puzzles stimulate their intellect. You'll also find out what we're doing to help this species - how Taronga's gorilla breeding program works, and what ways recycling your mobile phone can help gorillas in the wild.
Free with Zoo entry 
When: 2:30pm daily
No booking required (however, talks fill up fast so arrive early to save your place)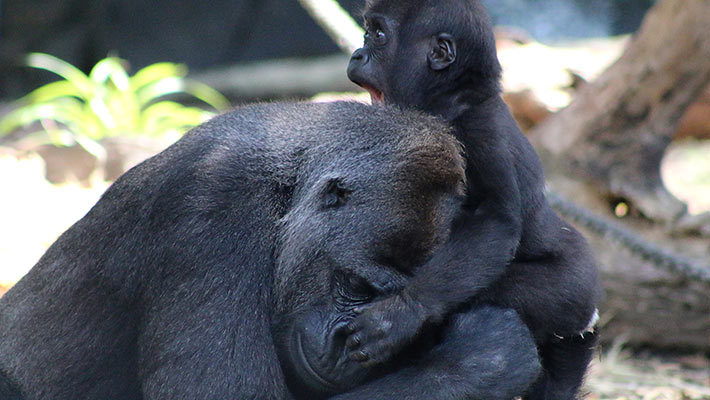 Virtual keeper talk
If you can't make it to the Zoo, enjoy our virtual keeper talk from the comfort of home!
Gorillas may be the largest primates in the world but they are quiet and peaceful too!