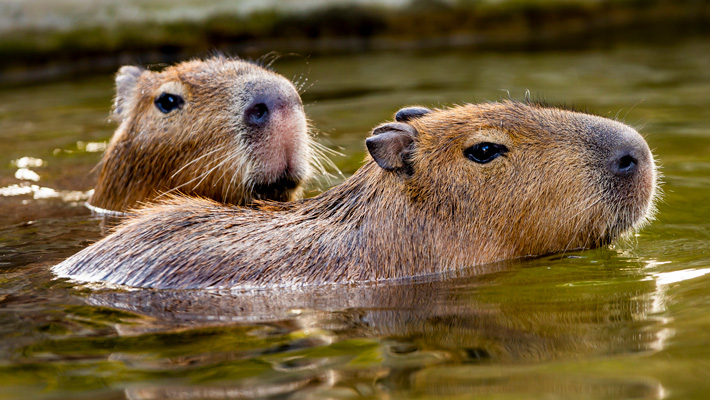 Capybara encounter – NEW!
 $59.95 per person, additional to your Zoo ticket
Come and meet our cute and curious Capybara troop! Get up close and personal with our brand-new Capybara encounter. Learn about these incredibly curious species from our expert keepers and get the opportunity to feed the Capybaras some of their favourite snacks.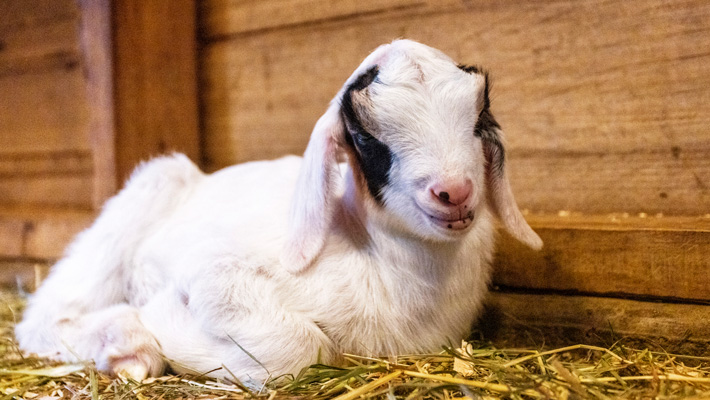 Goat babies - NEW!
Come see the new kids on the block.
Brand new babies have arrived at Backyard to Bush.
Meet our 4 adorable baby goats born only last Friday - Tilly, Toby, Ted and Sebastian.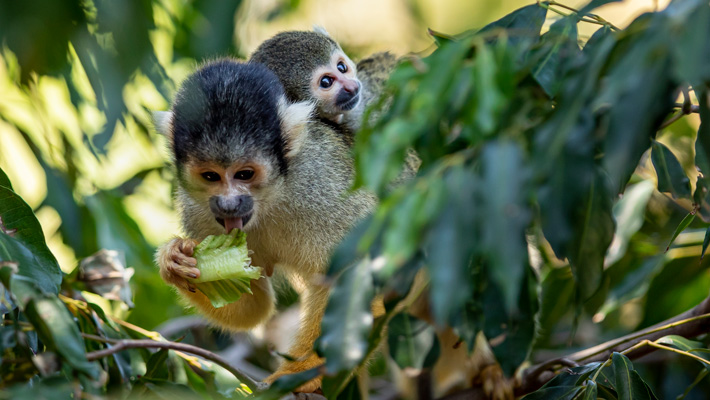 Bolivian Squirrel Monkey Babies
It's babies galore!
Meet the newest furry members of the Taronga family – our six Bolivian Squirrel Monkey babies. A must see on your next visit as they grow, play, and start exploring their exhibit together. 
Come and meet them.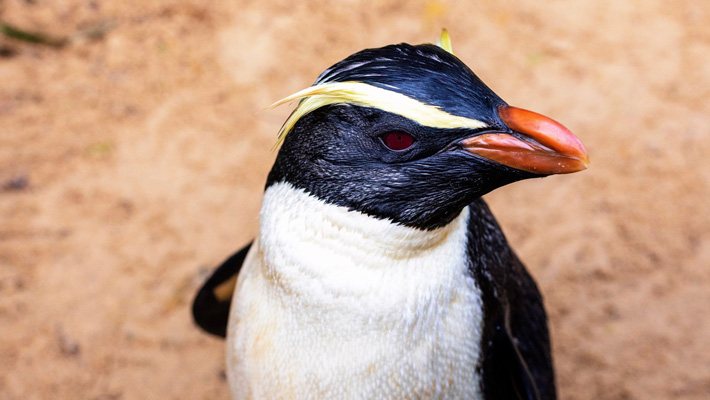 Fiordland Crested Penguin - NEW!
Taronga Zoo Sydney's newest arrival
Meet Ed the Fiordland Crested Penguin who travelled all the way from Melbourne Zoo to be part of a very rare breeding program! Taronga is the only zoo in the world to have a Fiordland Crested Penguin breeding program. 
Come and meet Ed on your next visit at the Greater Southern Oceans precinct.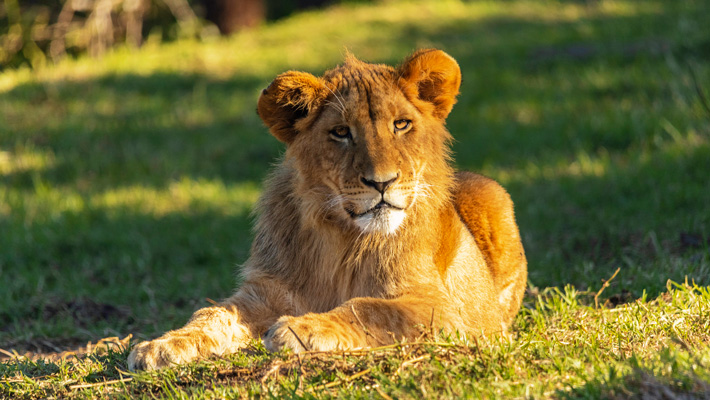 African Lion Cubs
Come face to face with our pride.
There's roaring fun happening over at the African Savannah exhibit at Taronga Zoo Sydney! Our five African Lion Cubs are growing up fast and they're more playful each and every day.
Meet mum Maya, dad Ato and the five cubs, Khari, Luzuko, Malika, Zuri and Ayanna.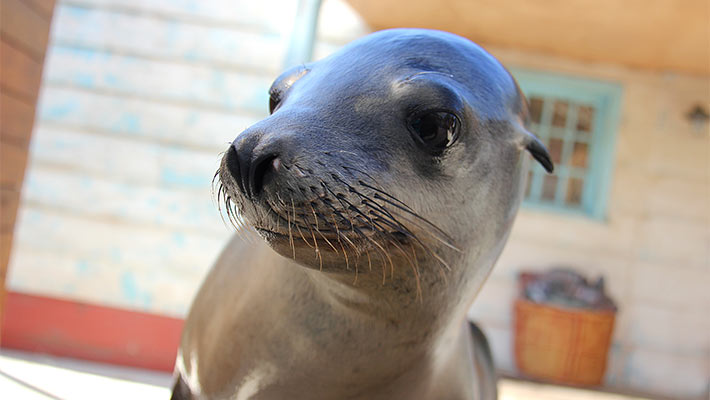 Free daily presentations
Included in your Zoo ticket
Make the most of your visit by stopping to join a daily presentation or two, all included in your Zoo admissions ticket. 
See the Sea Lions splashing at the Seals for the Wild presentation, proudly powered by Red Energy, and feel the wind from the feathers of the birds at Free Flight Birds, daily at Taronga.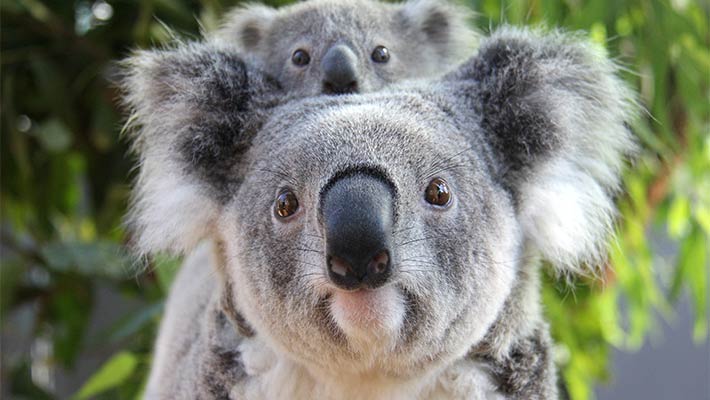 Free daily keeper talks
Included in your Zoo ticket
Plan your day around a selection of daily keeper talks, included for FREE with your Zoo admissions ticket. You're guaranteed to get a great glimpse of the animals and will hear from our passionate and informative keepers.
From koalas, to elephants, to giraffe, there are plenty of animals to learn more about to make the most of your Zoo visit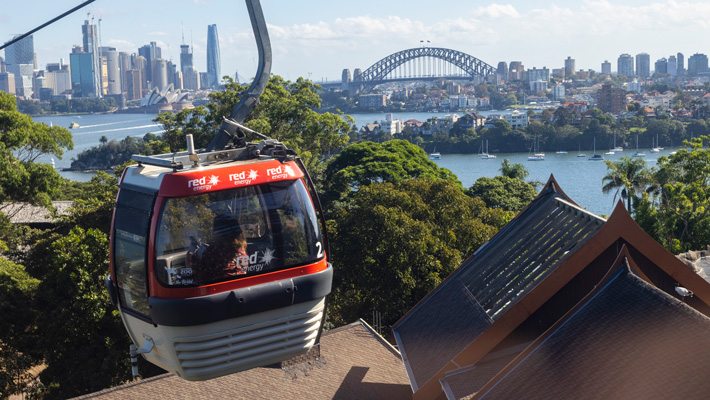 Sky Safari
Included in your Zoo ticket
Take a ride on Sydney's only cable car and gaze out at stunning Sydney Harbour. Get your camera ready and get a bird's-eye-view over some of your favourite animal residents.
Proudly powered by Red Energy.
 
Ready to visit?

Purchase your tickets to Taronga Zoo Sydney for a wild school holiday experience!

Use your Parent NSW Vouchers at the Zoo to save.