Forage and Graze
Map ref. 7L
Fancy a flat white amongst the peacocks? Grab a light meal at Forage and Graze (near the Zoo's main entrance) before you head in. Or pop in for lunch under the courtyard's gumtree, for a view of the Tree Kangaroos.
Open 9am to 5pm
Menu

View the menu and place your order online OR simply scan the QR code at Forage & Graze when you visit the Zoo. 
Need to know
Open from 9am to 5pm daily
No Zoo admission ticket required for entry 
90 minutes free parking for non-zoo visitors
Indoor and outdoor seating
Access to complimentary WiFi, restrooms and children's play area available
Taronga Food Market
Map ref. 12G
Café
Open 10am to 4.00pm daily
Genovese Fair-Trade Coffee & Tea
Pies & sausage rolls
Pastries and sweet treats
Gourmet sandwiches
Coca-Cola soft drinks and Peters ice creams
Taronga Food Market
Open 11am to 3.00pm on daily
Need to know
Conveniently located in the middle of the zoo
Indoor and outdoor seating
Access to restrooms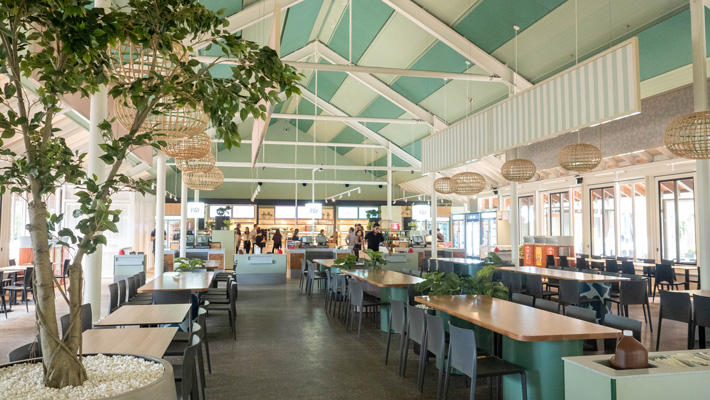 Saltwater Bistro
Map ref. 5E
Welcome to Saltwater Bistro, located within the stunning Taronga Zoo with sweeping views of the harbour and its surrounds. The menu offers favourites like fish and chips as well as delicious fish tacos and burgers to enjoy over a glass of wine. If you're in a hurry, we also offer takeaway options so you can indulge in our scrumptious delights on the go.
Come and experience some delicious food with panoramic Harbour views. 
Menu and ordering
Need to know
Takeaway open Friday to Monday- 11.00am to 2.30pm
Dine in open Saturday & Sunday from 11.30am with last orders at 2.30pm
Dine in & Takeaway open every day during the NSW school holidays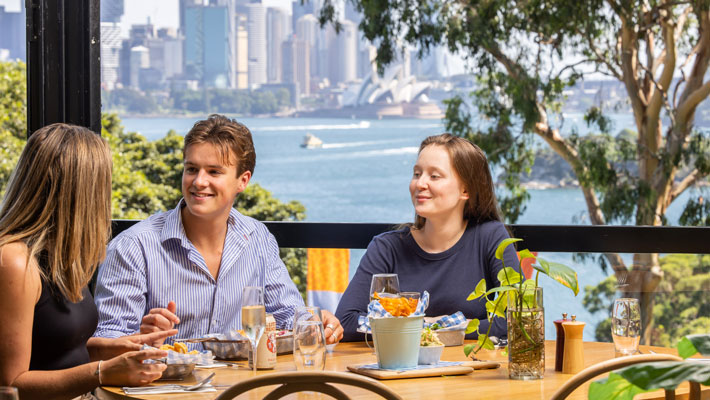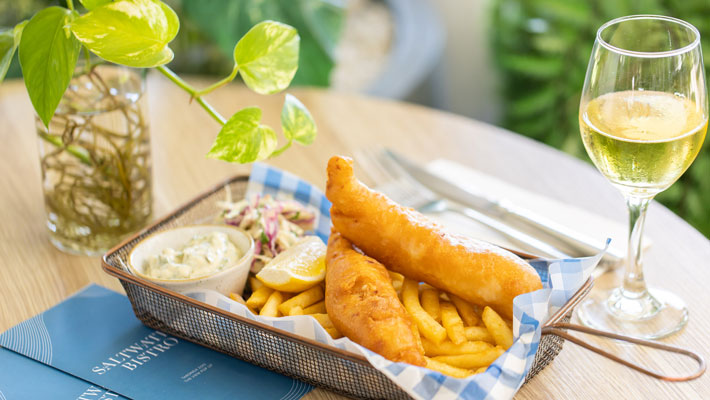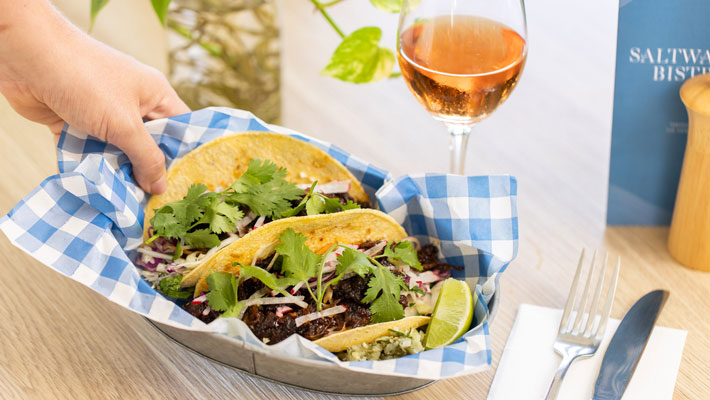 Picnic areas
There are plenty of lawn and picnic table spots to enjoy a meal with a view at Taronga Zoo Sydney. Spread out under the sun, and indulge in views of Sydney Harbour, the Bridge and the city skyline.